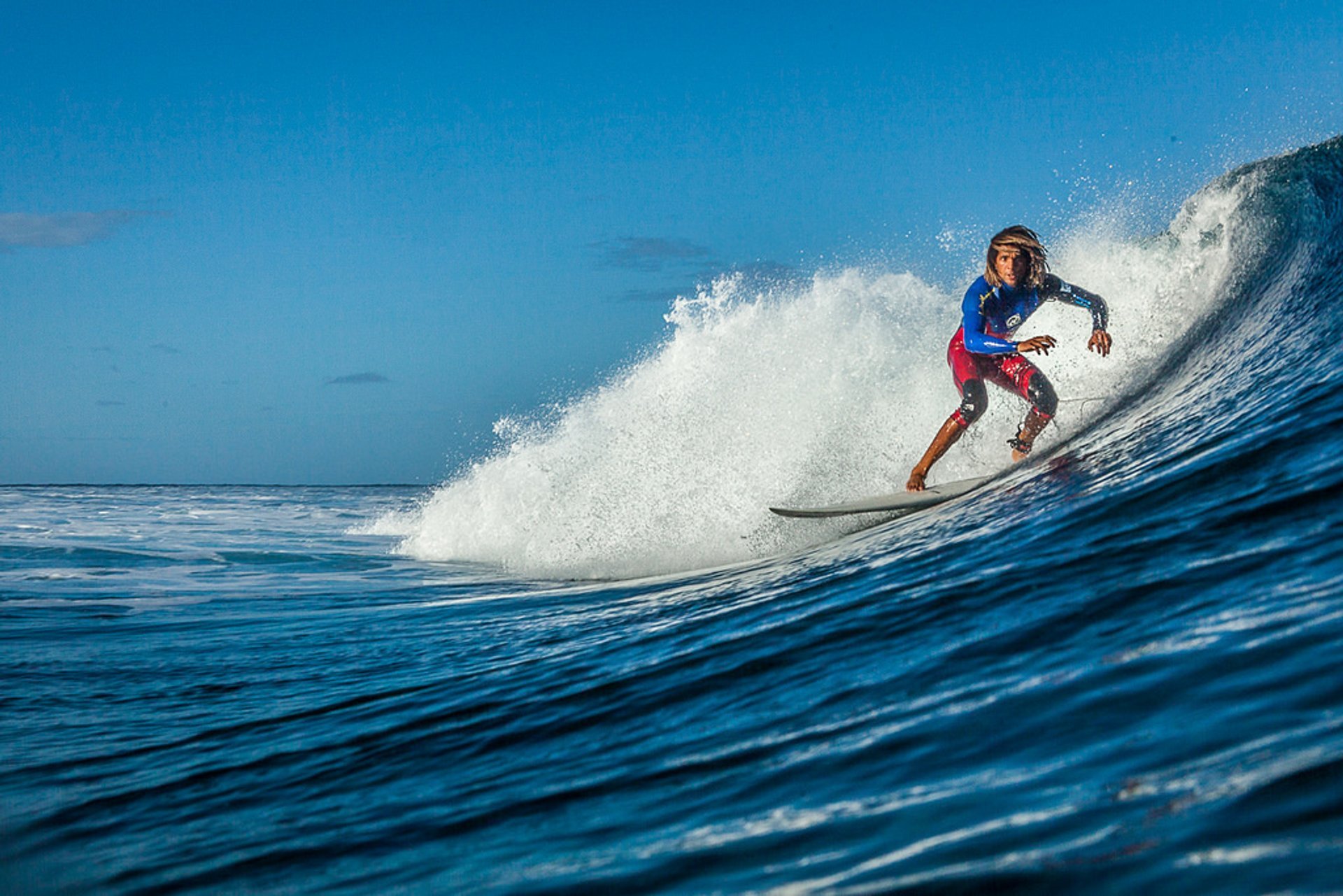 Tourists who come to Mauritius for sunbathing and swimming prefer to relax in the northern and eastern parts of the island while the windy coasts and deeper waters of south and west attract those who enjoy an active vacation on a surfboard.
Show accomodations nearby
The most popular places to surf are the beaches of Le Morne Peninsula—famous for great mountains and a beautiful underwater waterfall. It is a great spot for both amateurs and professionals. If you're a professional looking for less crowded places with reliable waves, go to Riviere des Galets, the wildest corner of Mauritius. And of course there's Tamarina Bay famous among surfers because of the great three meter swells, which used to come to the bay a few decades ago. Though such swells don't appear here anymore, Tamarina Bay is still a solid surfing spot.
Show accomodations nearby
Surfing Featured in