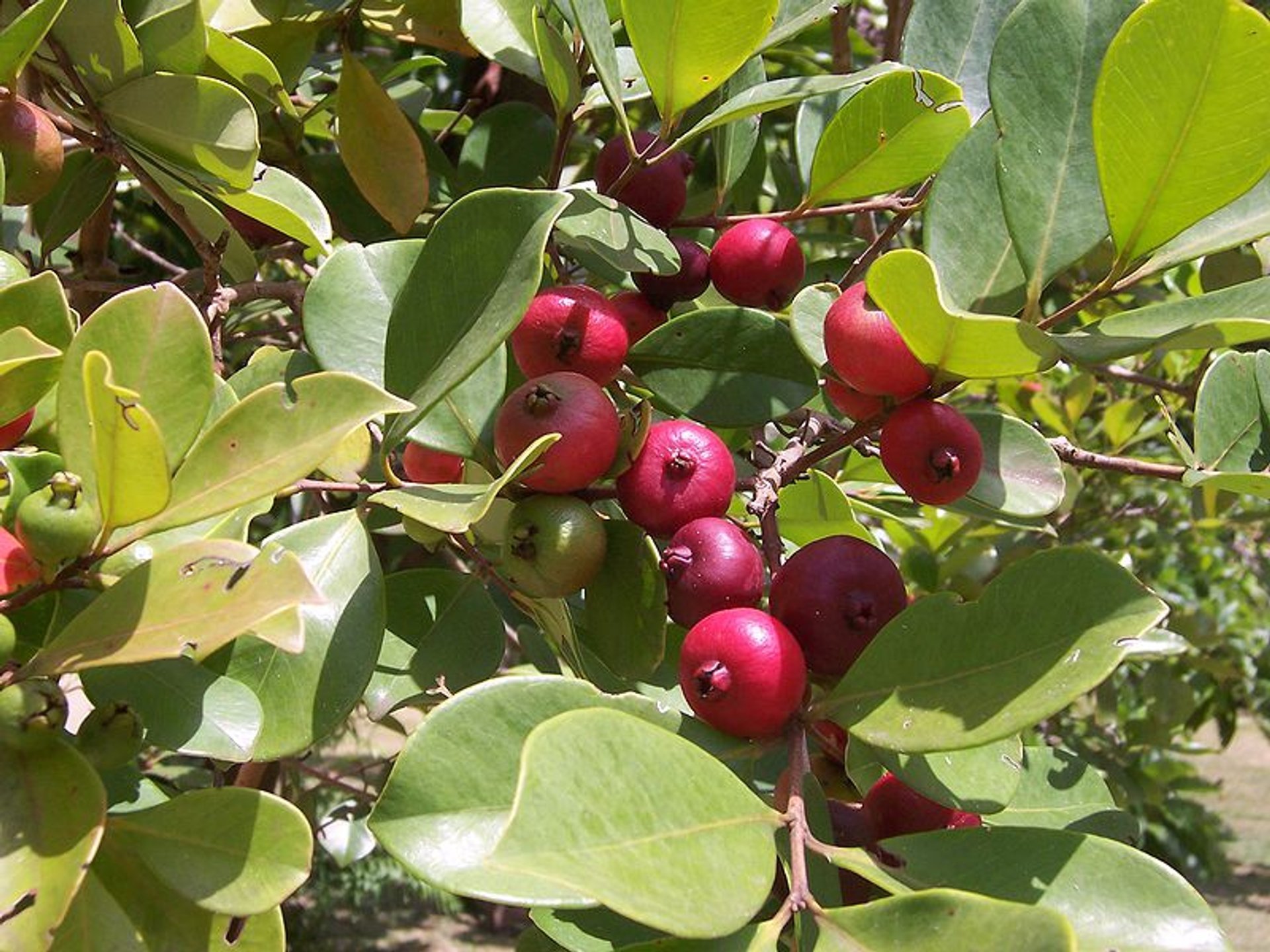 Chinese Guava or 'Goyaves de Chine' in French is a very important fruit in Mauritius. The fruit usually ripens and is harvested around April. It has a whole tradition built around it. Once the fruits are ripe, families come together with baskets in their hands and go picking red and yellow fruits. Even the fact that Guava trees grow in humid areas and have wasps' nests hidden inside their crowns doesn't stop Mauritians on their way towards this tender delicacy.
Another tradition is about consuming the fruits—though they are tasty raw, Mauritians prefer it with crushed salt and chilli or in the form of jam.
There's no special instruction on how to eat it because its flesh and skin are very much edible, but note that guavas go bad really fast so it's best to eat it shortly after buying or picking.
The fruit comes in a variety of colours ranging from the green unripe ones to the red with the subtle sour taste and finally to the yellow ones usually bigger in size and sweeter. As people are rather impatient, it's easier to find the red fruit than the yellow ones. Guavas might be difficult to find; it requires a lot of patience as you need to go deeper into the forests or to protected areas where guavas are splendid. Some of the best places to harvest guavas are Gorges de la Rivière Noire, Plaine-Champagne, Grand-Bassin (lots of guavas there, but lots of wasps) and La Nicolière.
Find hotels and airbnbs near Chinese Guava Season (Map)