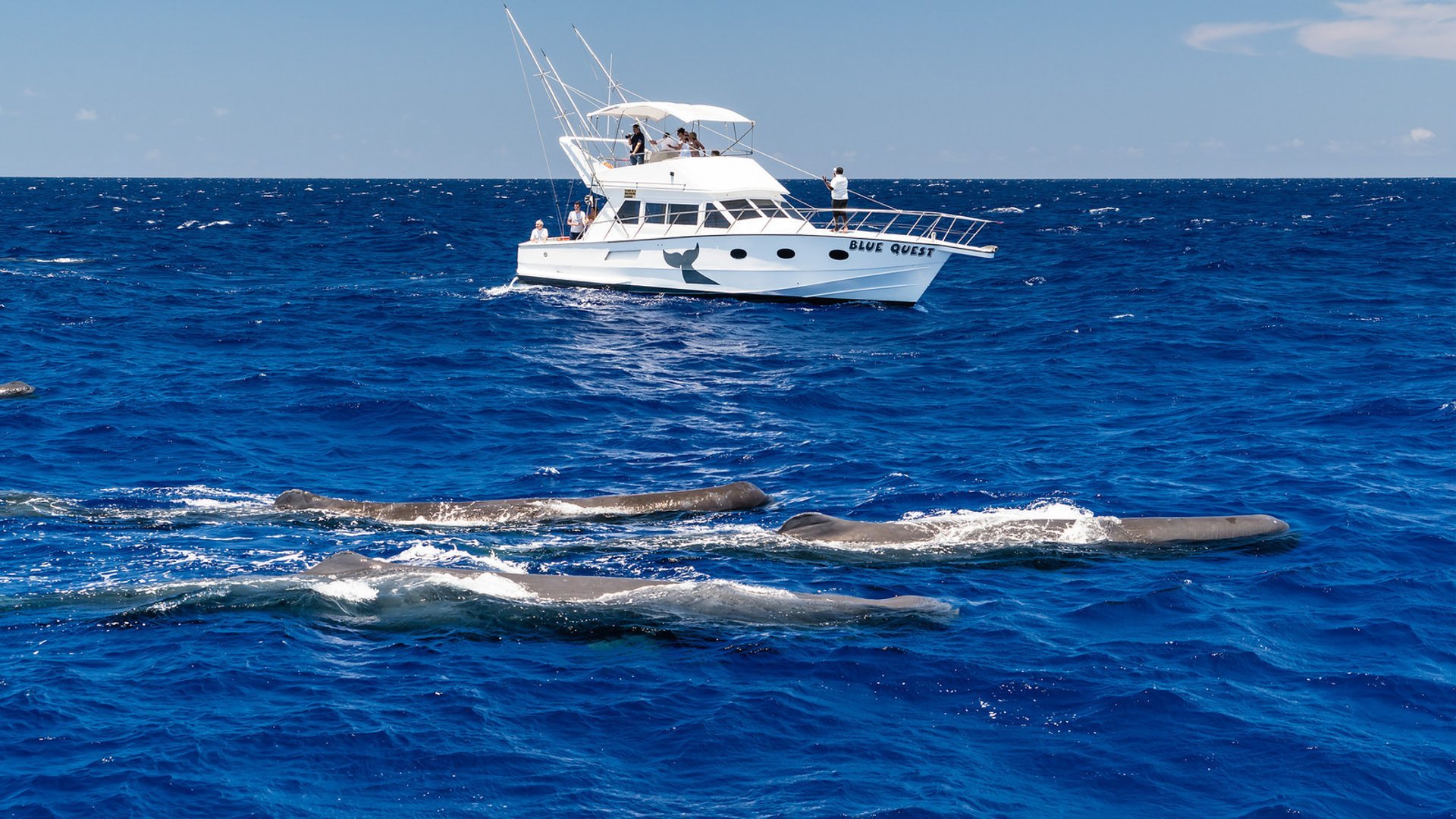 Show accomodations nearby
When whales devote themselves to their romantic activities, it's a great time for tourists to see these majestic creatures up close in the beautiful landscapes of Mauritius.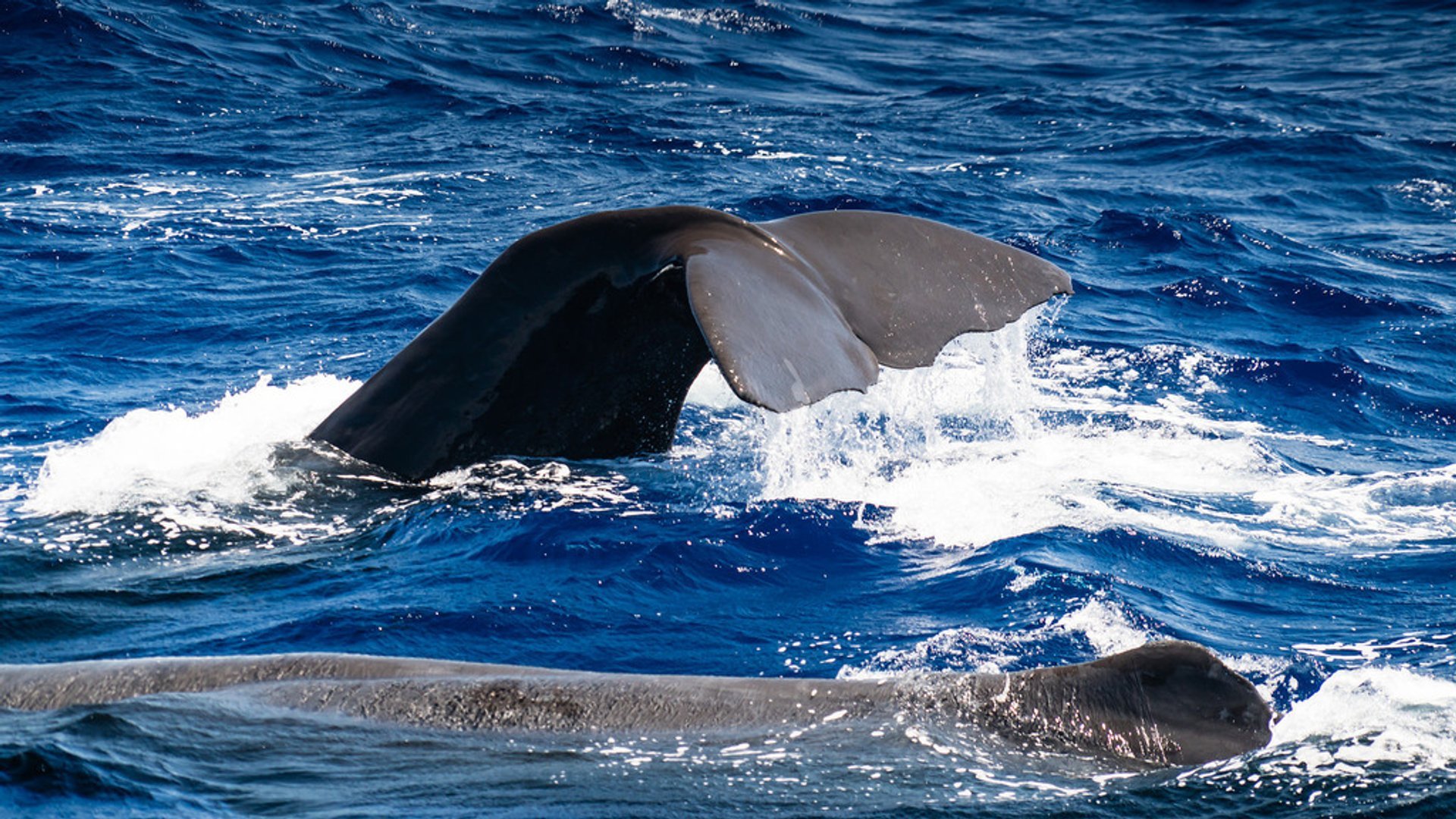 Choose a day when waters are the calmest, rent a tour, and head to the deep seas to witness this unforgettable sight. There are quite a few different types of whales you can find around Mauritius— migrating humpbacks, dense-beaked whales, southern beaked whales, dwarf sperm whales, and the most famous, the sperm whale.
Humpback whales migrate to Mauritius to give birth to their calves from July to November. Sperm whales are permanent residents in Mauritius waters and they can be observed all year round. These giants grow up to 18 m (60 feet) long and can weigh about 50 tons. They also swim in groups of 10 or more.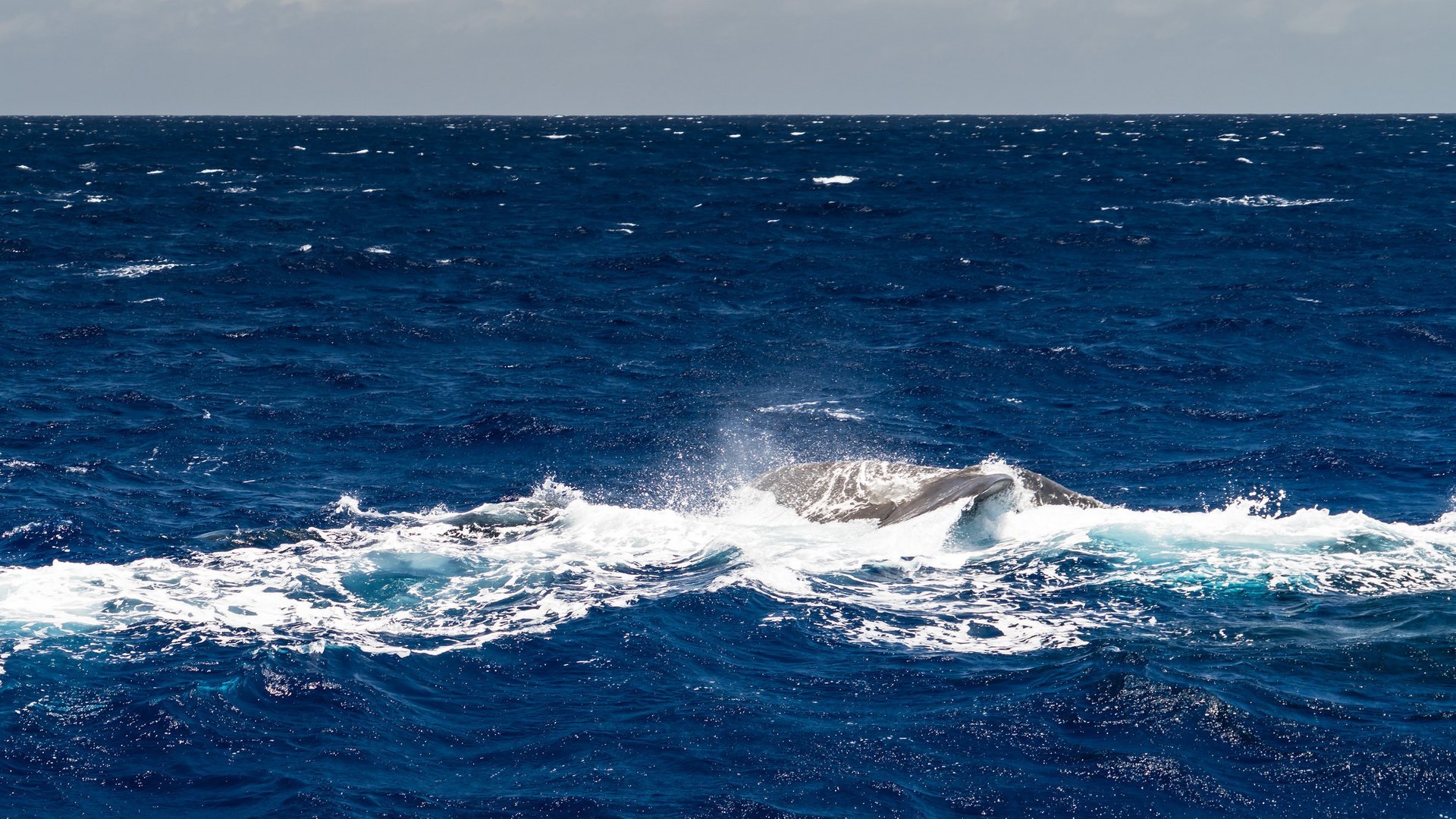 You have solid changes to meet humpback and sperm whales in Mauritius. However, it still takes some luck, as there's about a 60% chance that you'll encounter them, and if you don't, there's usually no cash refund.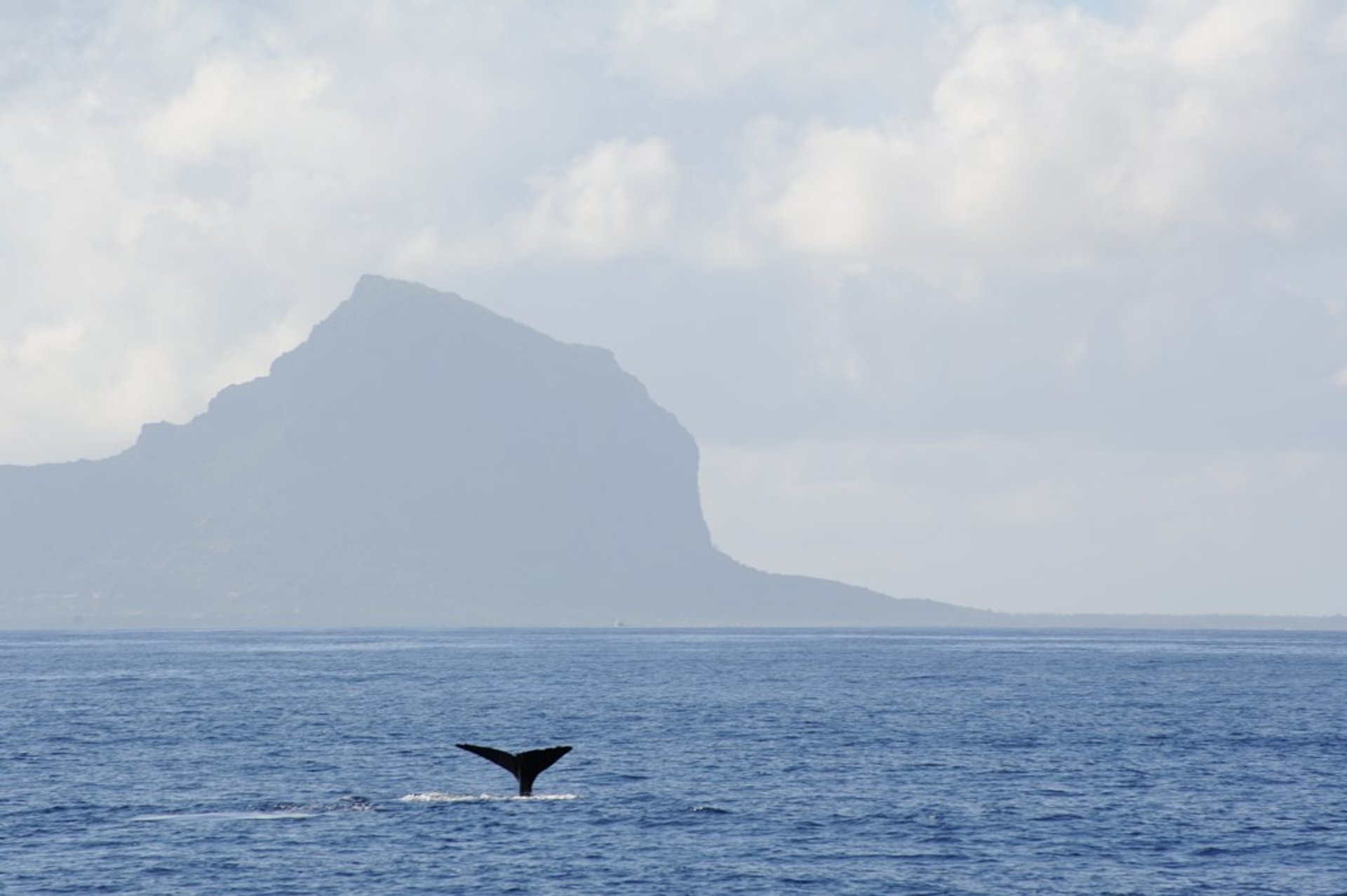 The best place to see whales near Mauritius is off the south-west coast of the island. Whale watching tours depart from Grande Riviere Noire. Small boats with capacity up to 10 people usually depart from Tamarin village.
Find hotels and airbnbs near Whale Watching (Map)
Whale Watching Featured in