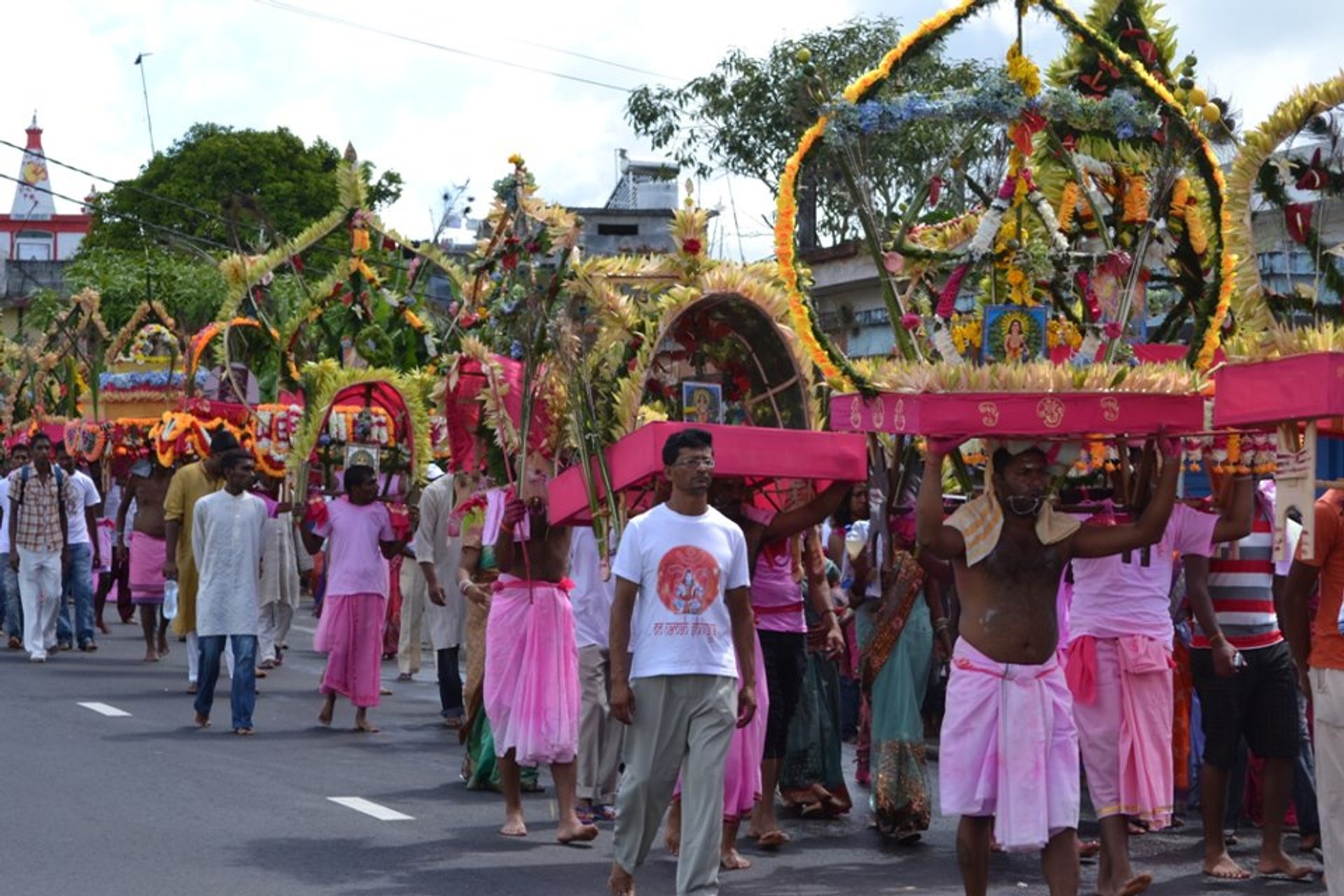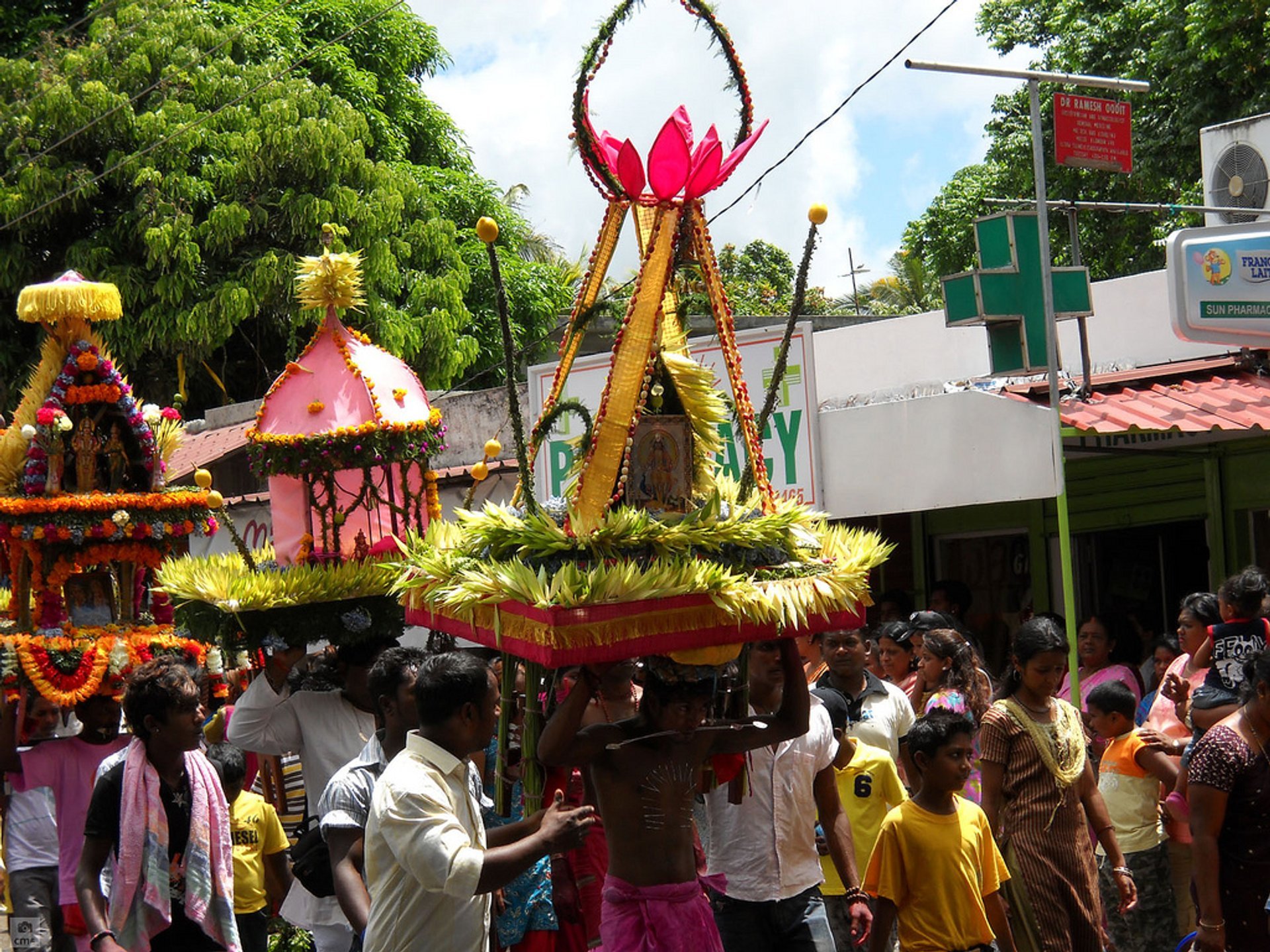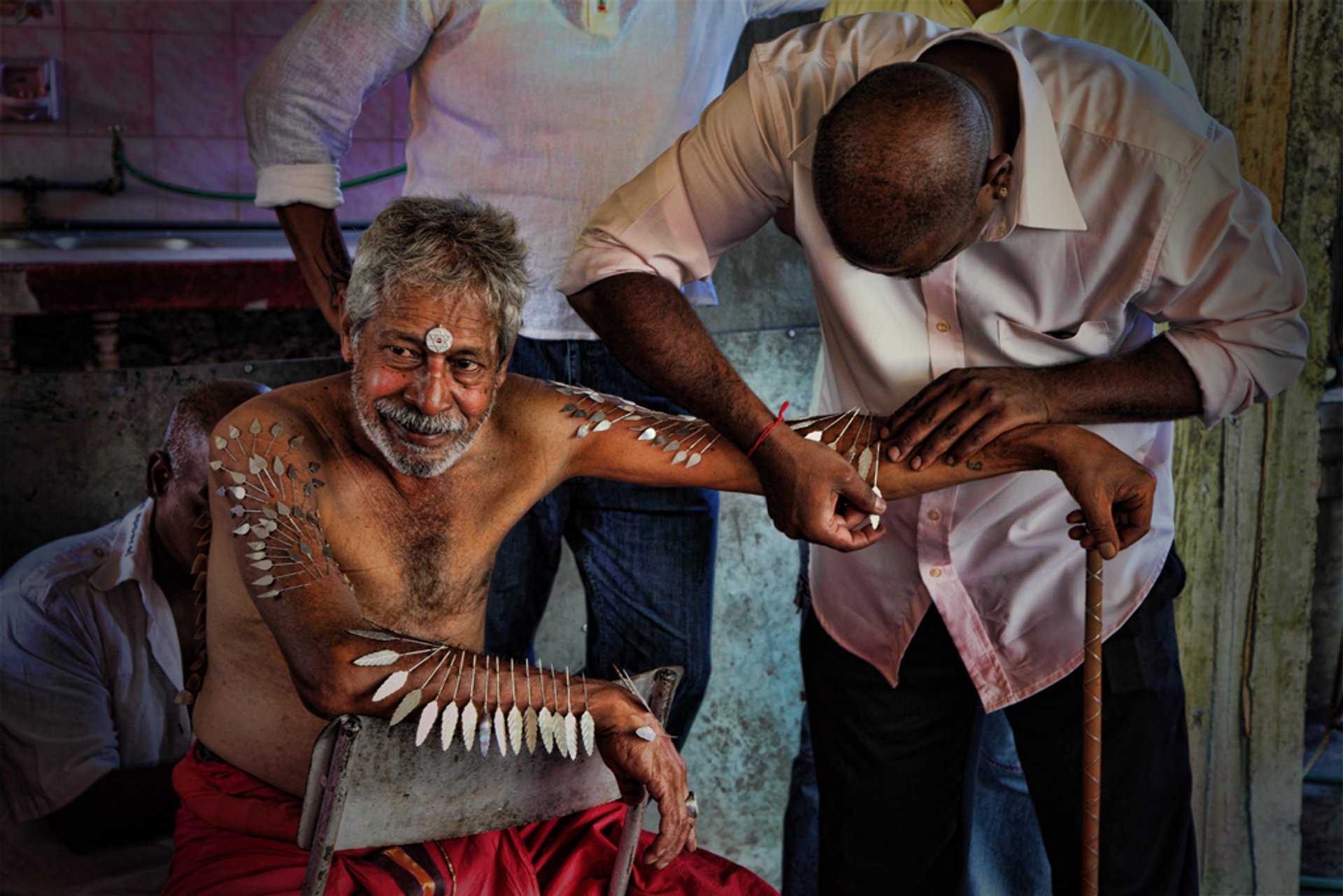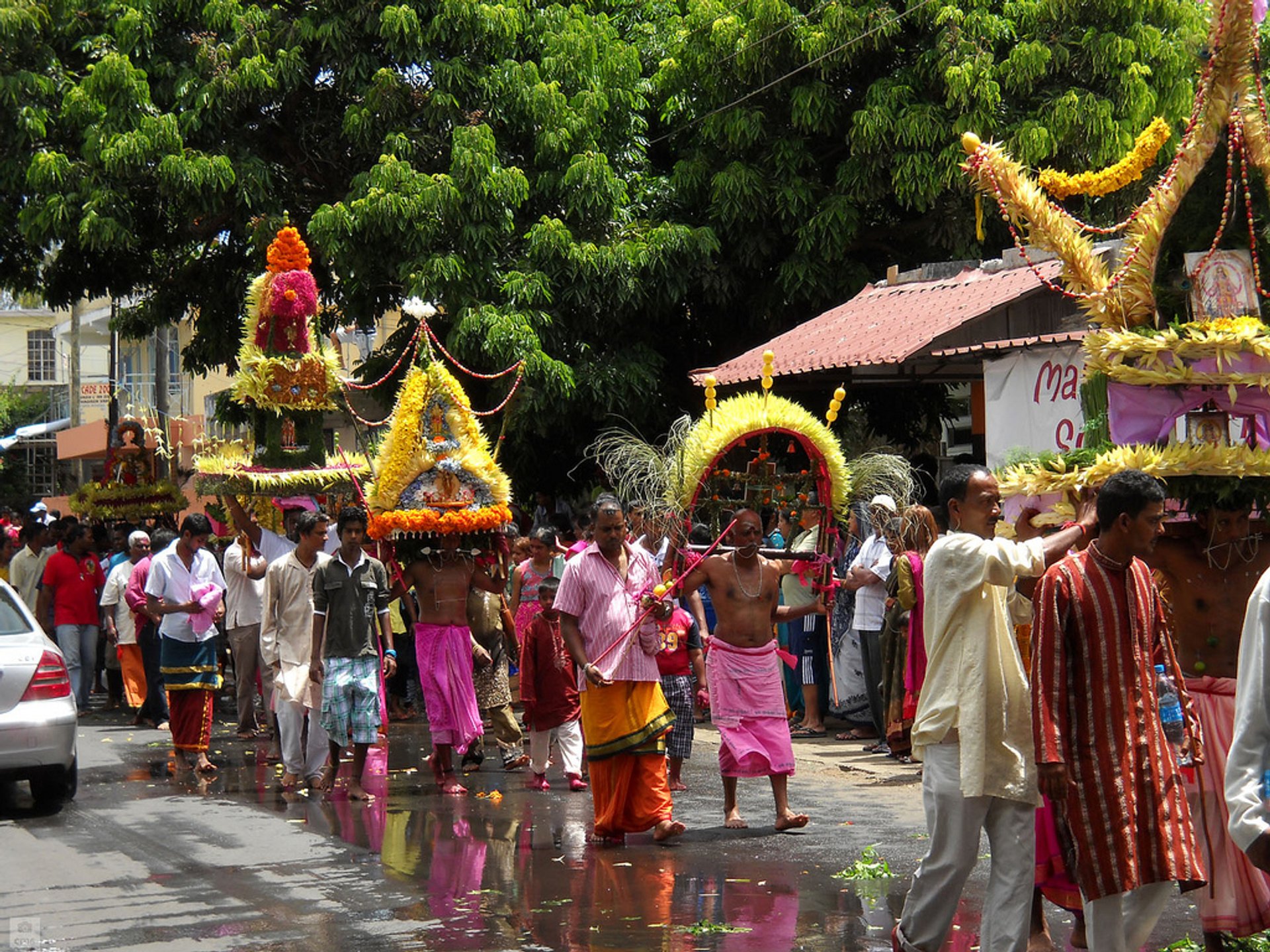 Celebrated by the Tamil community of Mauritius along with thousands of spectators, Thaipoosam Cavadee is held to show gratitude and affection to the Hindu goddess Parvati and god Muruga who conquered the evil demon Soorapadman.
Ten days prior to the festival the symbolic flag is hoisted up in front of the temple, indicating the start of fasting, prayers, and abstinence among the most religious Hindus to purify their soul and heart. To show the ultimate devotion Hindus pierce their bodies with the needles and spears in symmetrical patterns.
The festival is celebrated in each and every Hindu temple throughout the island. People carry flowers down the streets, bring offerings, take purifying baths, and dance the ritual cavadee dance. Bright crowds slowly moving down the streets to the rhythm of traditional music towards the temple. Inside the temple penitents lay down the offerings to the lord Muruga and remove the hooks from their bodies—a sacrifice aimed to purify the soul of devotees.
Then the flag is brought down marking the end of one of the most strange yet spiritual festivals of Mauritius.
Find hotels and airbnbs near Thaipoosam Cavadee (Map)