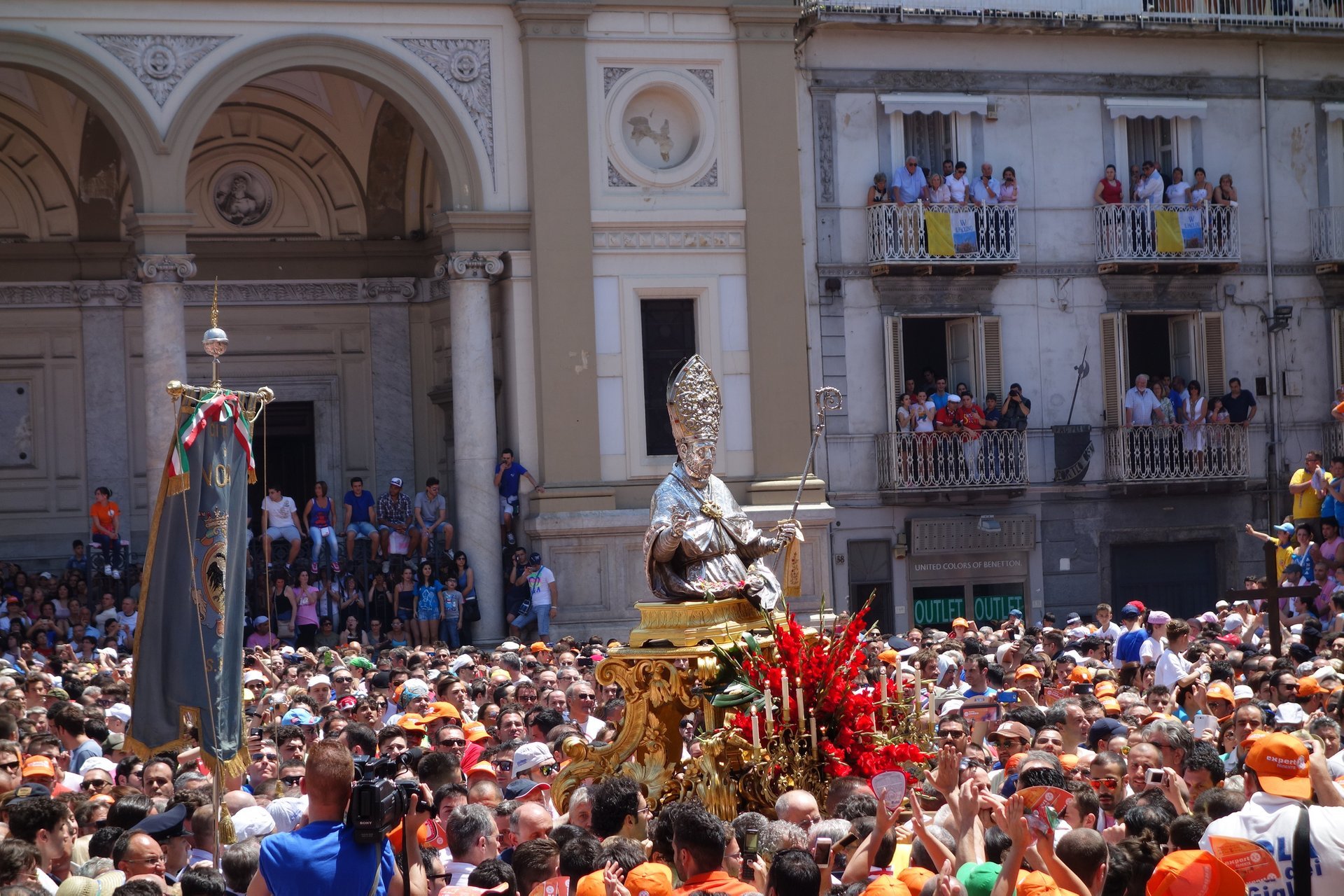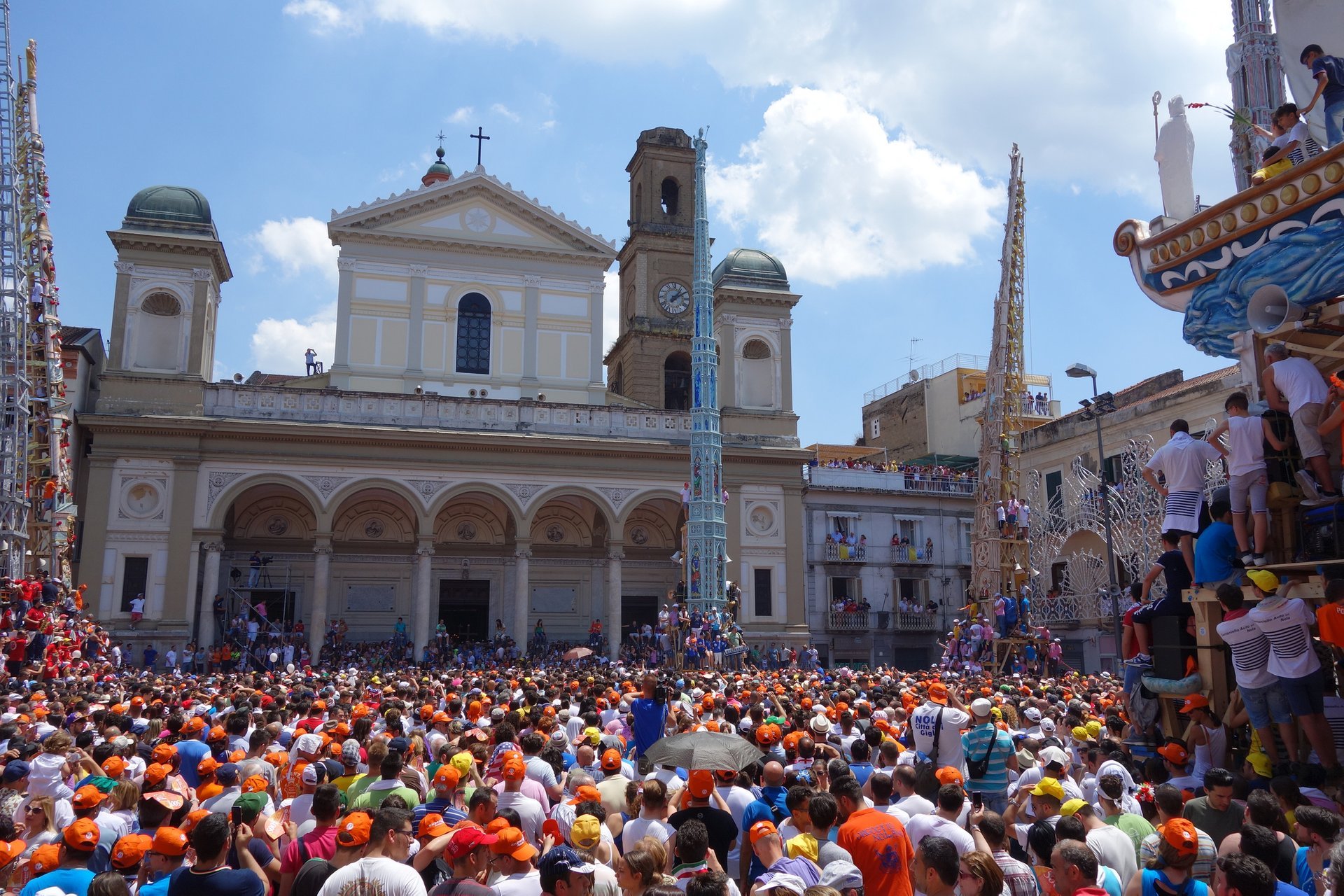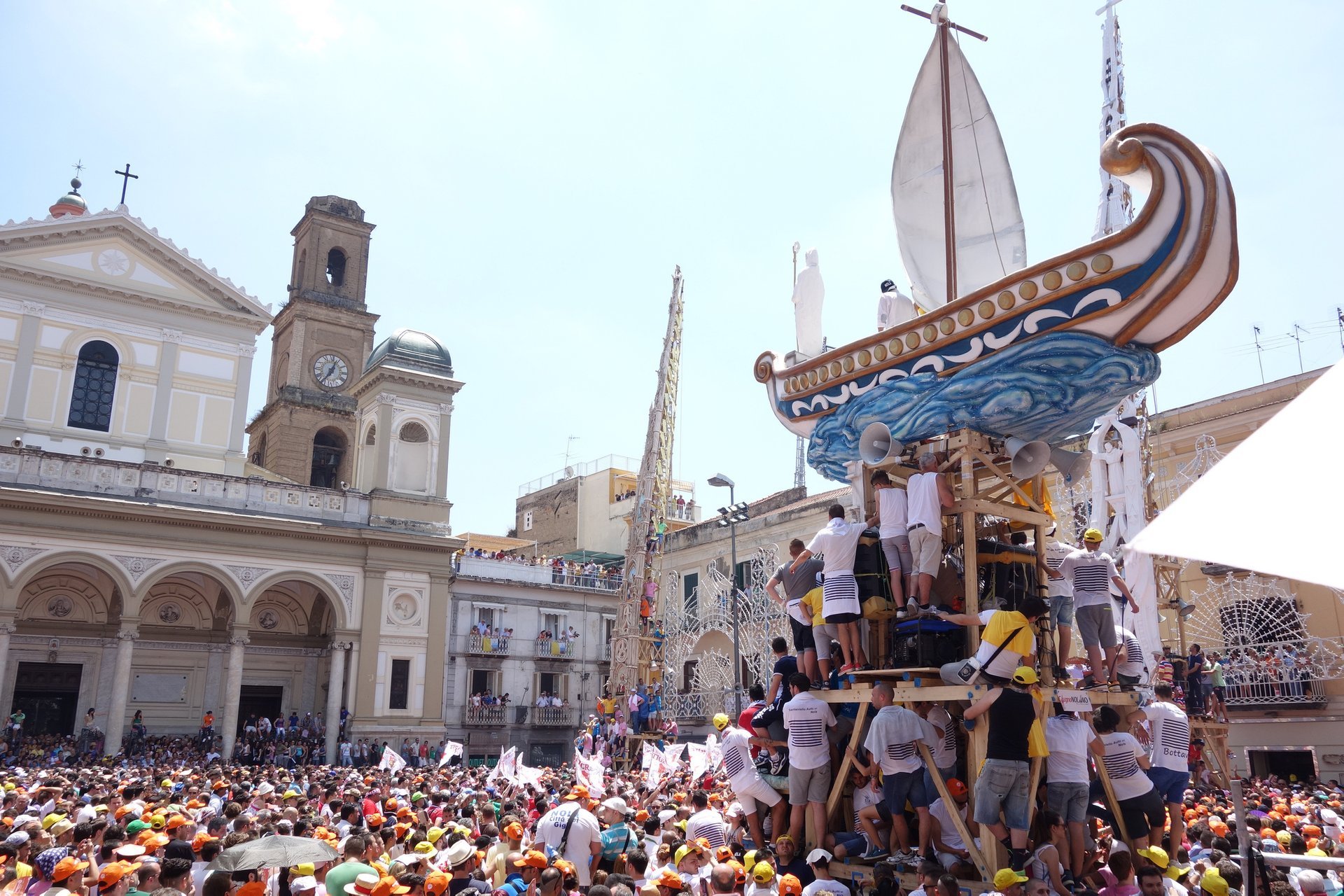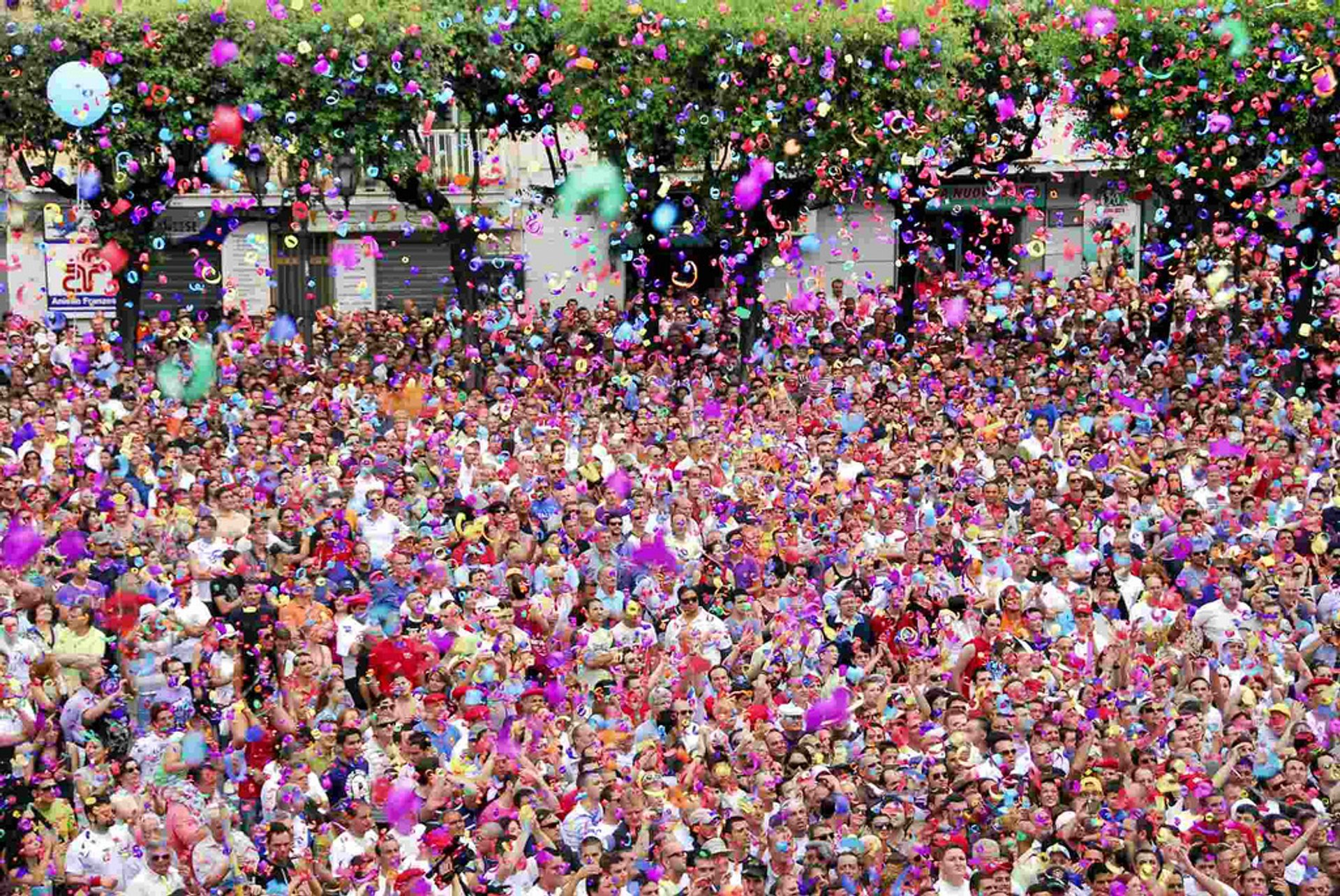 The small town of Nola located just 30 km outside of Naples hosts a famous Festa dei Gigli, literally Lily Festival. The ancient roots of the celebration date back to 431AD—the year of San Paolino's arrival from captivity in North Africa. As the narration goes, the bishop returned by boat via the sea and was met by endless crowds of townspeople. They joyously escorted him to the bishop with the banners of the eight local tradesmen and handfuls of lilies.
For ages, the residents of Nola have remembered this happy day with the annual celebration which takes place on the Sunday closest to June 22. The highlight of the celebration is Sunday parade known as Ballata dei Gigli or Ballad of Lilies. The main attributes are Paolino's boat and obviously the lilies, eight of them to be precise, indicating the number of tradesmen.
With time, the original flowers were transformed into 25-metre high and 2500-kg obelisks resembling lilies. They are handcrafted of chestnut or poplar wood and ornated by papier-mâché artists. Eight gigantic lilies are carried through the town streets by 120 men, this is known as a "paranze". A makeshift boat is also carried through the streets.
The procession is accompanied with religious, Neapolitan and Italian music as well as the cheers of 35,000 adoring spectators. Everyone is welcome to join the merriments of Festa dei Gigli in Nola and experience this unique and spectacular tradition.
Find hotels and airbnbs near Festa dei Gigli in Nola (Map)