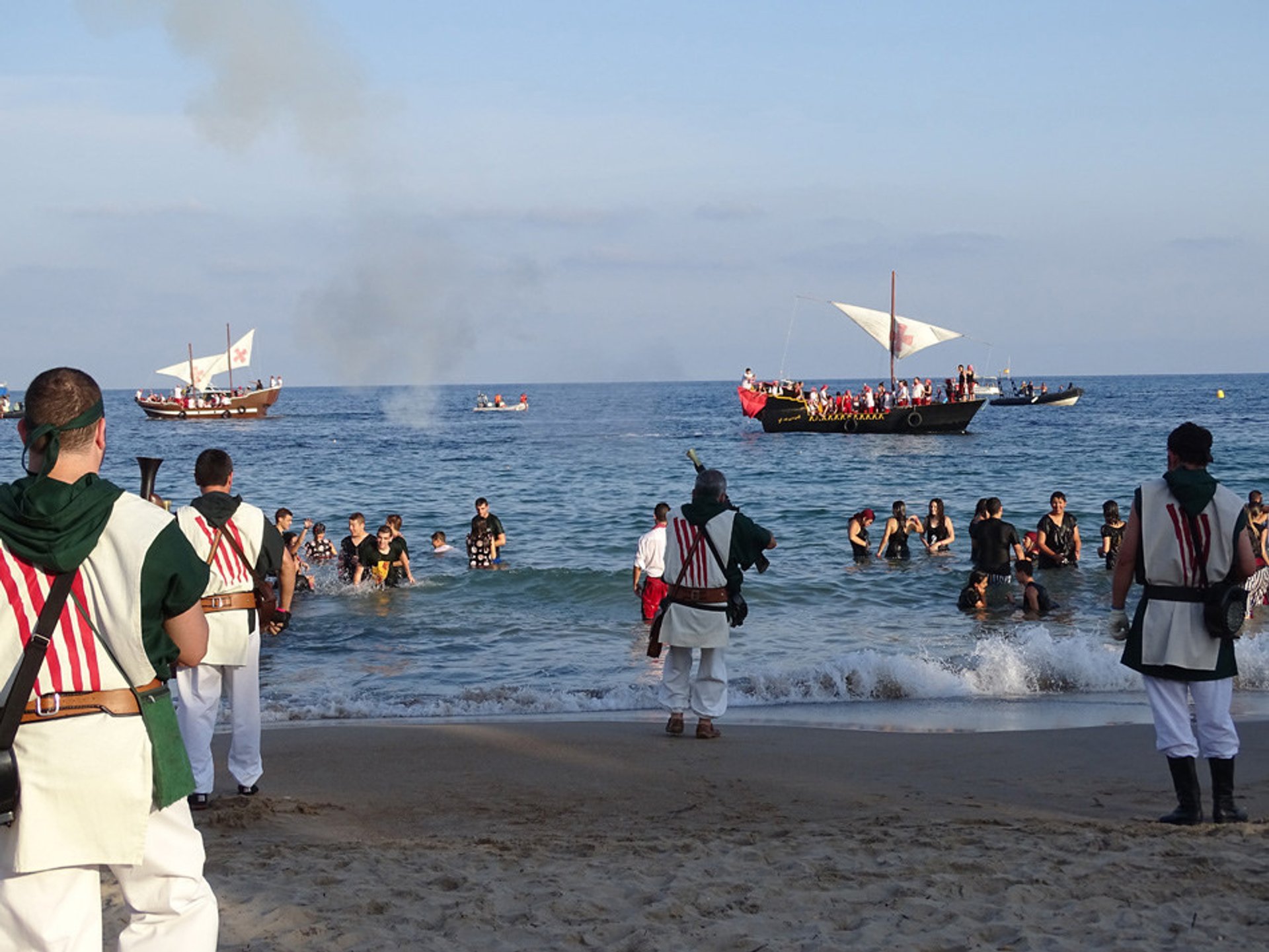 Los Moros y Cristianos is the most important festival in the coastal town of Villajoyosa in the Province of Alicante. It has been celebrated for more than 250 years in honour of Santa Marta. In 1538, Berber pirates commanded by Zalé-Arraez tried to attack the city. According to the legend, Santa Marta caused floods and did not allow the ships to enter the city. Therefore, the festival is held in honour of her every year.
The festival begins with a parade on the streets. Afterwards, locals divide into two groups: one group stays on the ship, while the other prepares to defend the city. They fight, and the ship retreats. The whole city rejoices and has fun with plenty of dancing and singing. The festival offers various forms of entertainment on this day such as performances, parties, and gastronomic events.
Moros y Cristianos in Villajoyosa is truly a unique festival and it takes place from July 24th to July 31st.
Find hotels and airbnbs near Villajoyosa Moors & Christians Festival (Map)