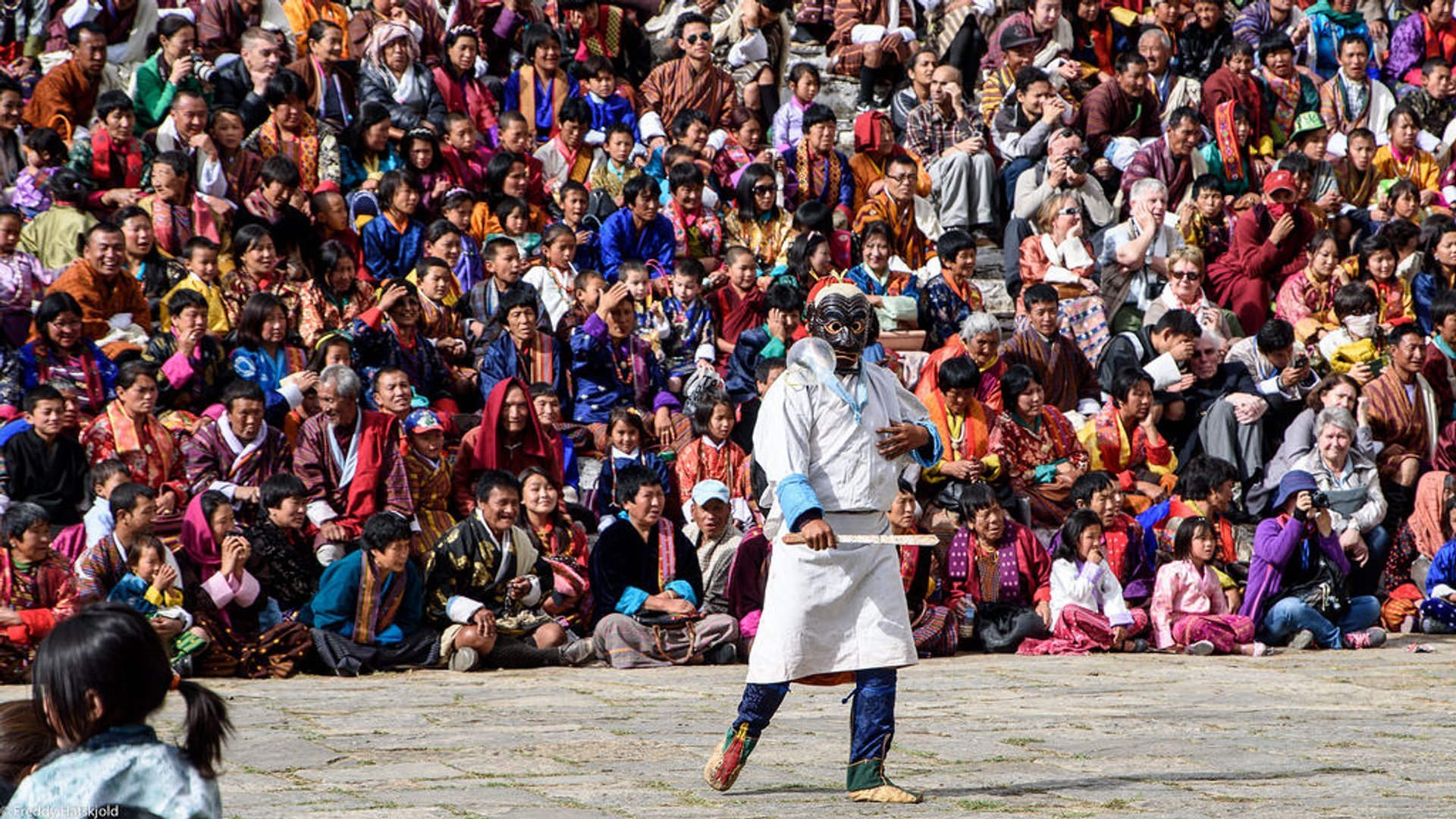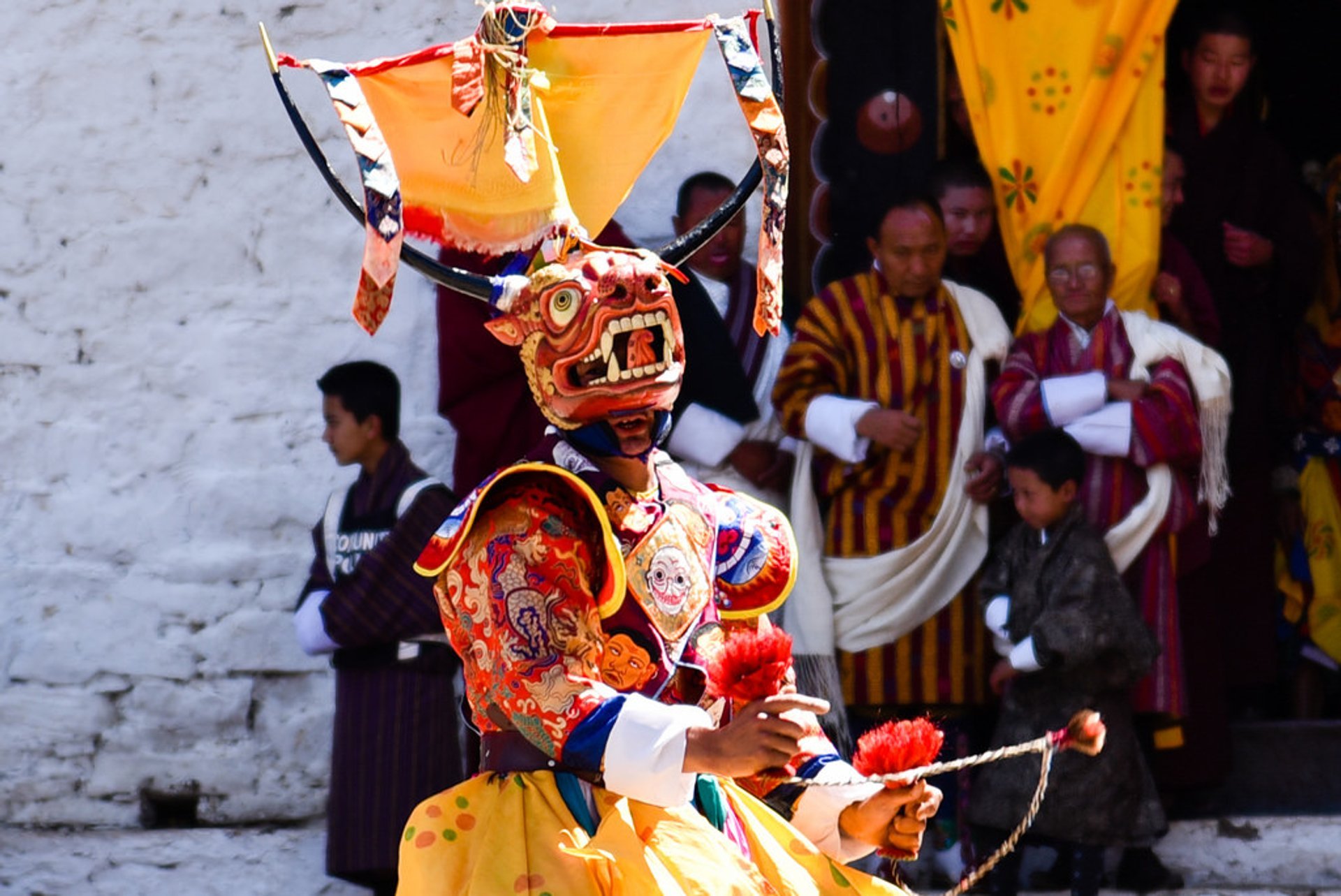 Tshechu is the name for an annual festival, held on the 10th day of a specific lunar month in every district. Paro Tshechu is one of the biggest in Bhutan and it falls on the second lunar month (usually March or April).
During four days, people from the Paro neighbourhood arrive in the city in order to participate or just observe the festival. It is believed that it is a great merit to watch ritual dances during tshechu, but you should be aware of the name and meaning of each dance. There will be plenty of traditional "cham" dances, as dressed deities, lords of the grounds, national heroes, and beautiful ladies swirl around with the sounds of trumpets, flutes, and cymbals.
In the early morning of the final day a gigantic embroidered painting, the Guru Throngdel, is always displayed on the inside wall of the monastery. This painting is considered a saint relict that can lift your sins when viewed.
Also during Paro Tshechu the royal family of Bhutan welcomes everyone to the Ugyen Pelri Palace where thousands of flowers are set in magnificent decorations for the Royal Bhutan Flower Exhibition
Find hotels and airbnbs near Paro Tshechu (Map)