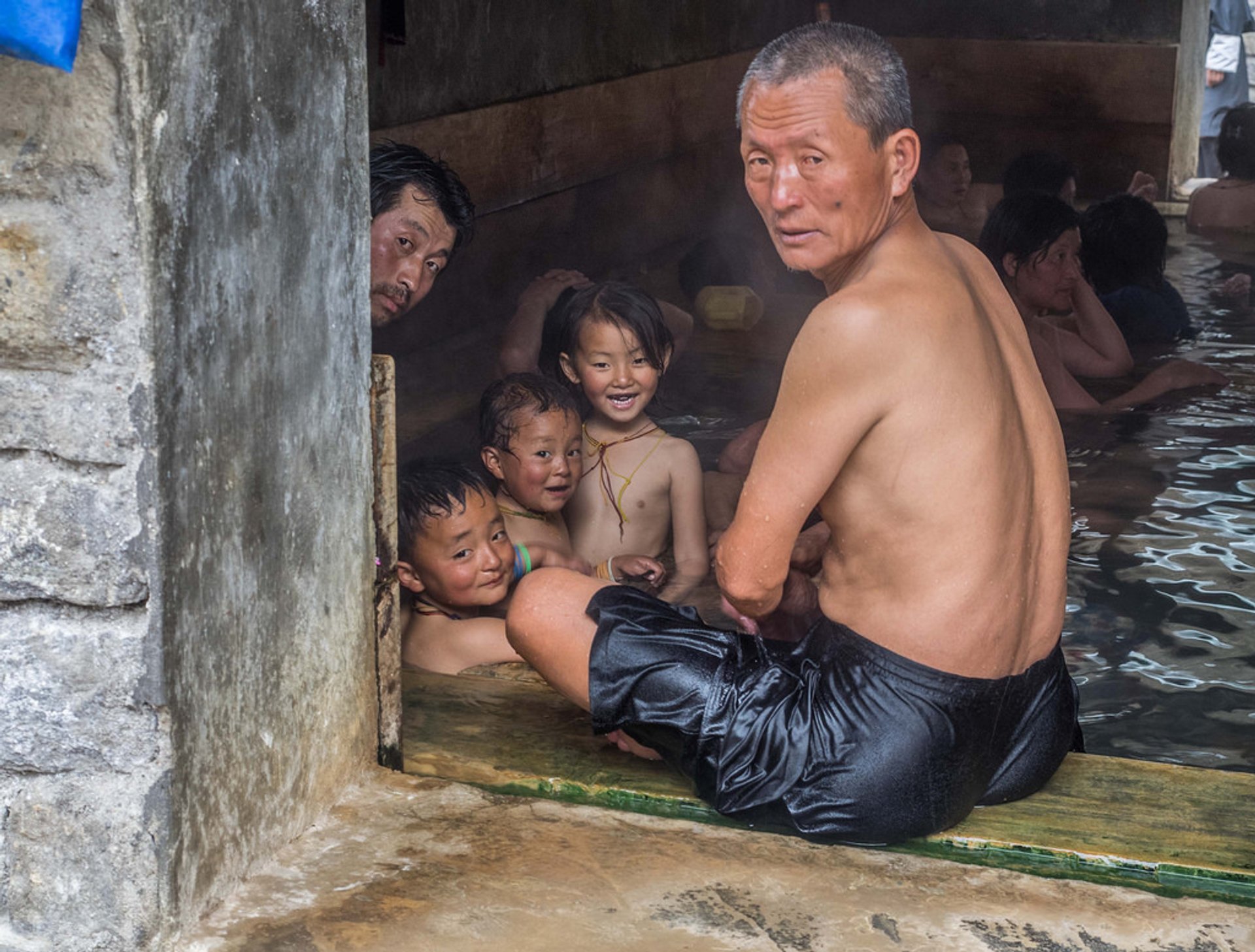 Show accomodations nearby
When winter arrives, it is time to relax from the field work and take care of your body and soul. That is why attending hot springs has become a tradition, and a must do experience. For tourists, attending hot springs in Bhutan in winter may not bring as much satisfaction, as most of the basins are small and they become crowded at this time. The best time is November and May when the weather is great and local people are still busy with field work.
Hot springs in Bhutan won't surprise you with modern spa infrastructure and cocktail bars, they look more natural, and some even have a spiritual aim, as small shrines are erected right on the edge of the bath. Popular places to enjoy hot springs are Gasa Tshachu ("tshachu" means hot springs), Dhur Tshachu, and Gelephu Tshachu.
Find hotels and airbnbs near Hot Springs (Map)
Hot Springs Featured in