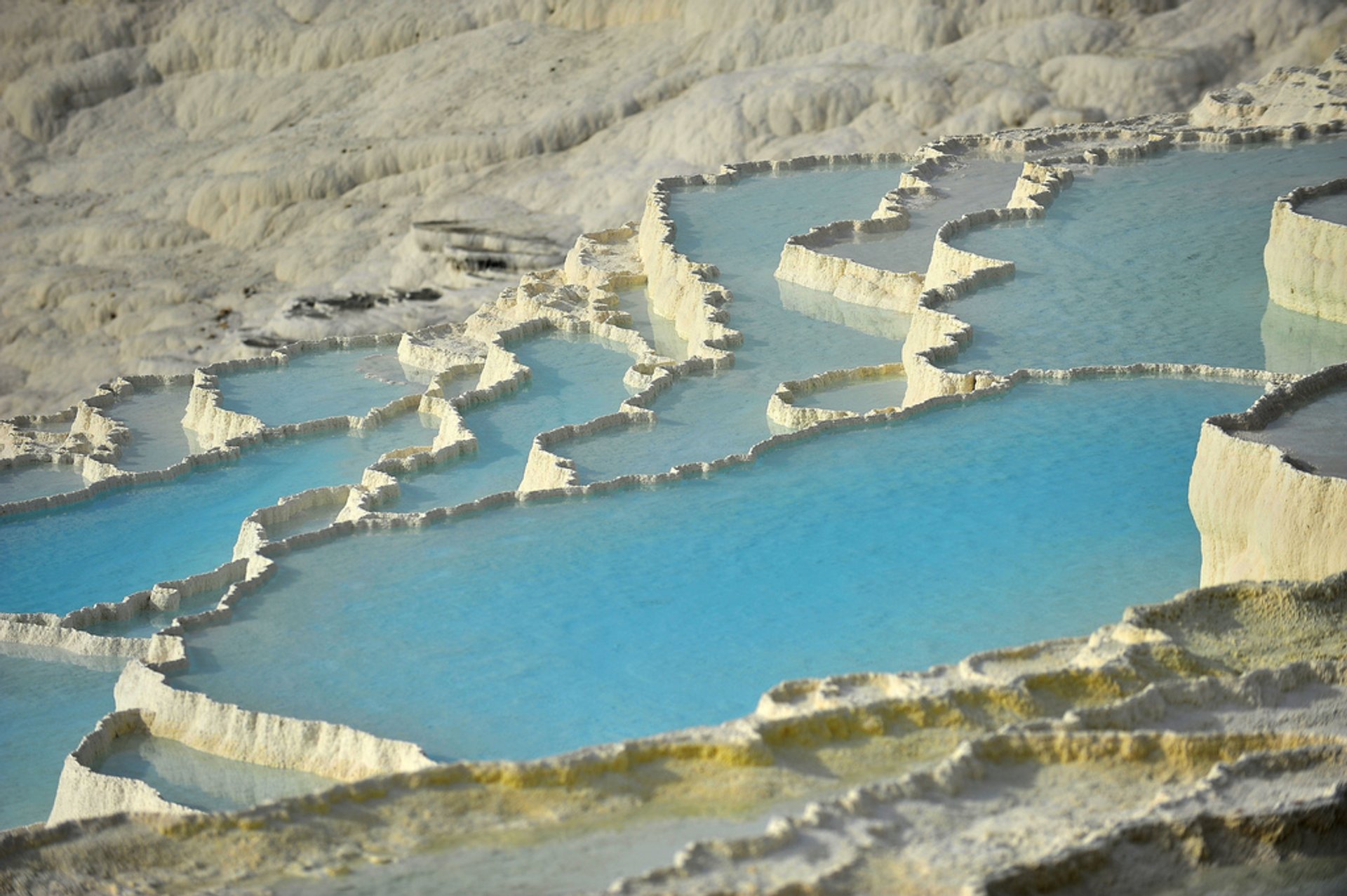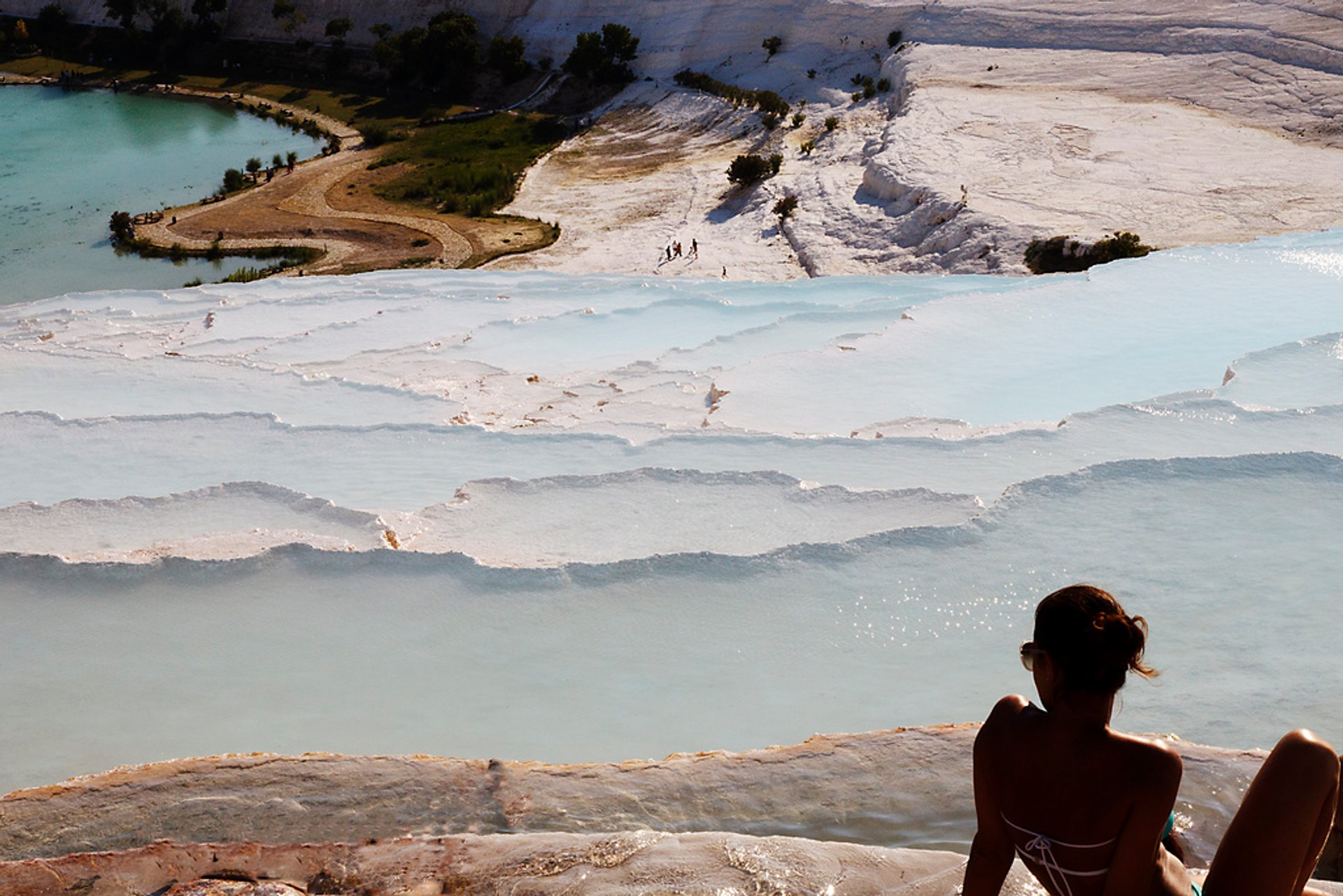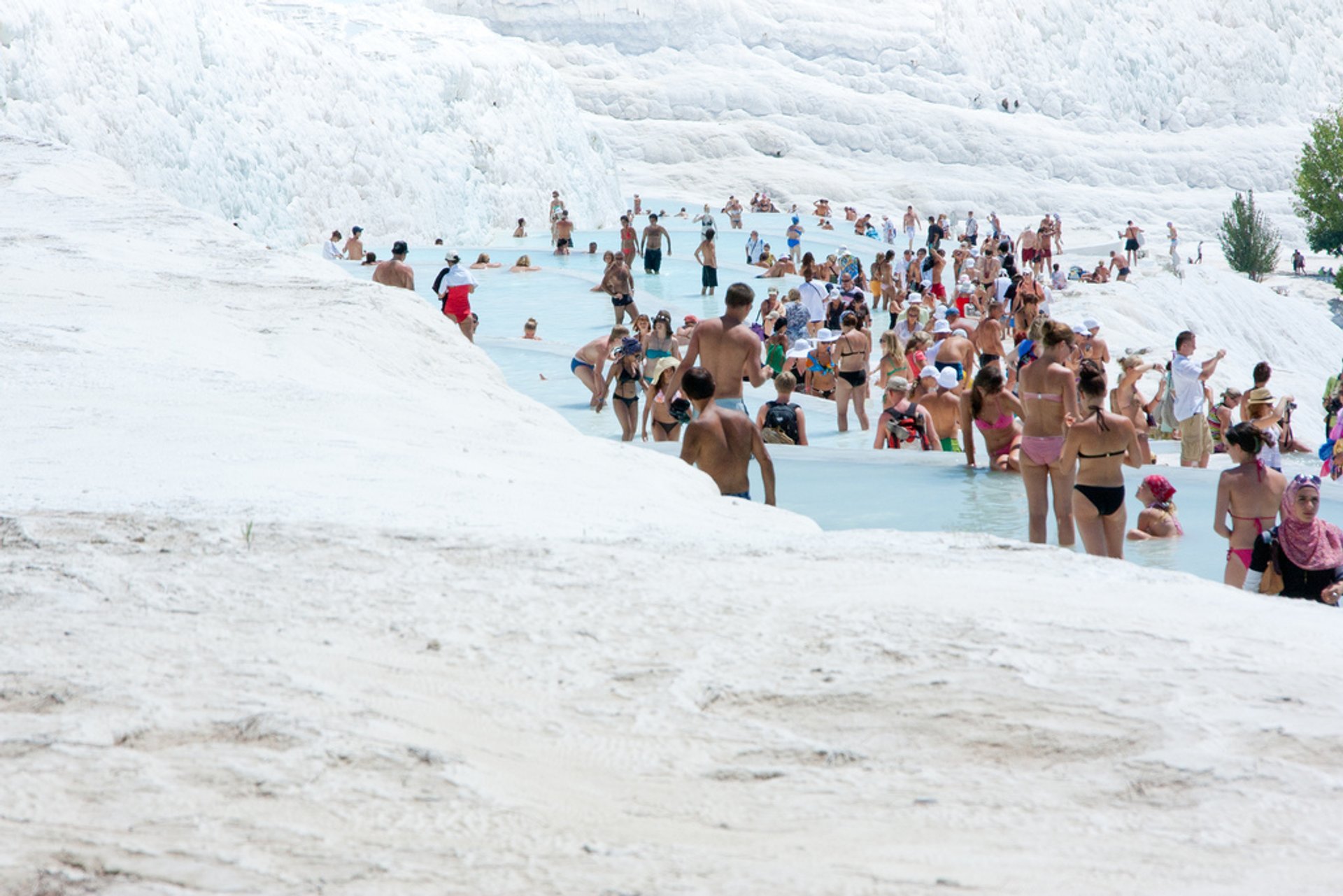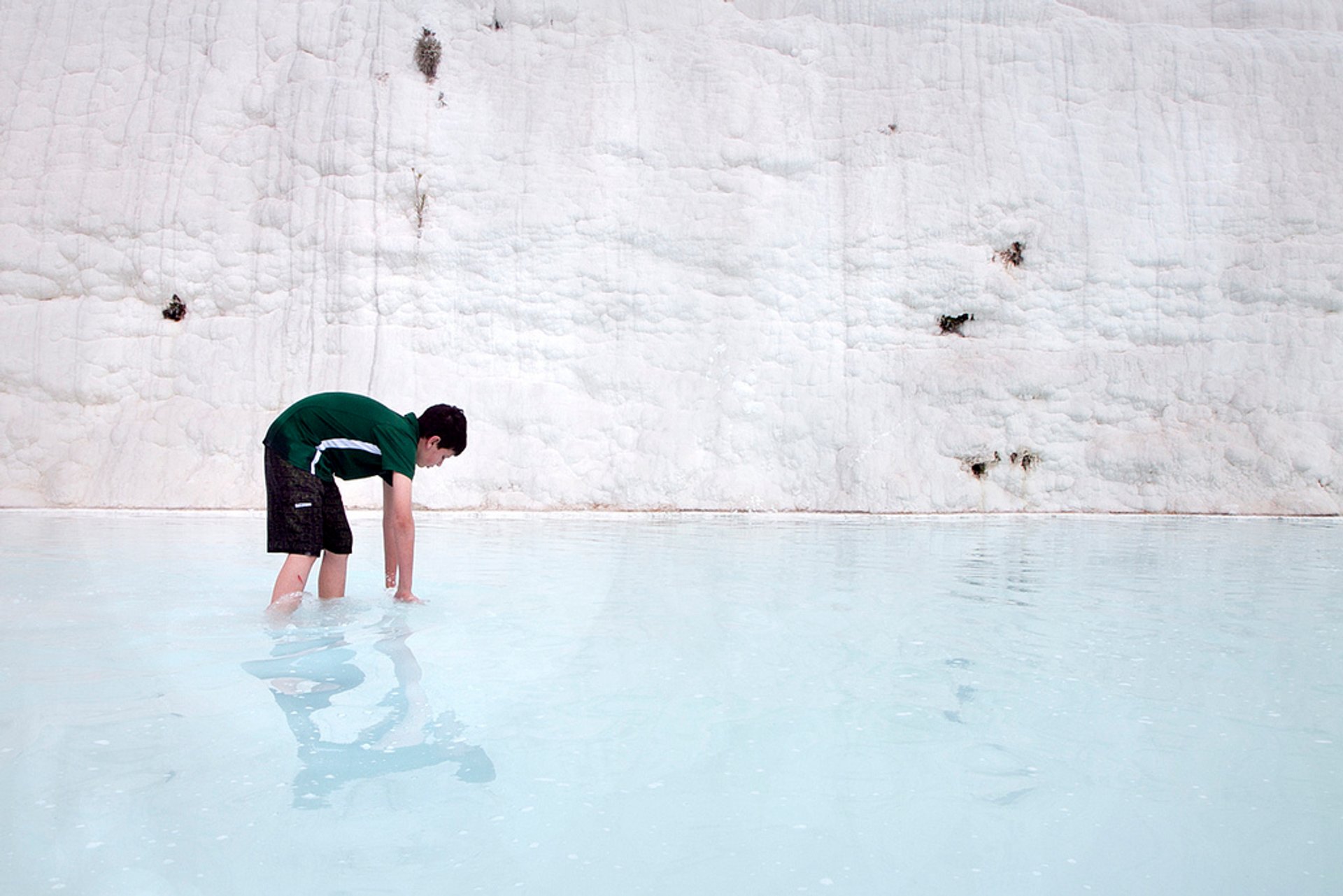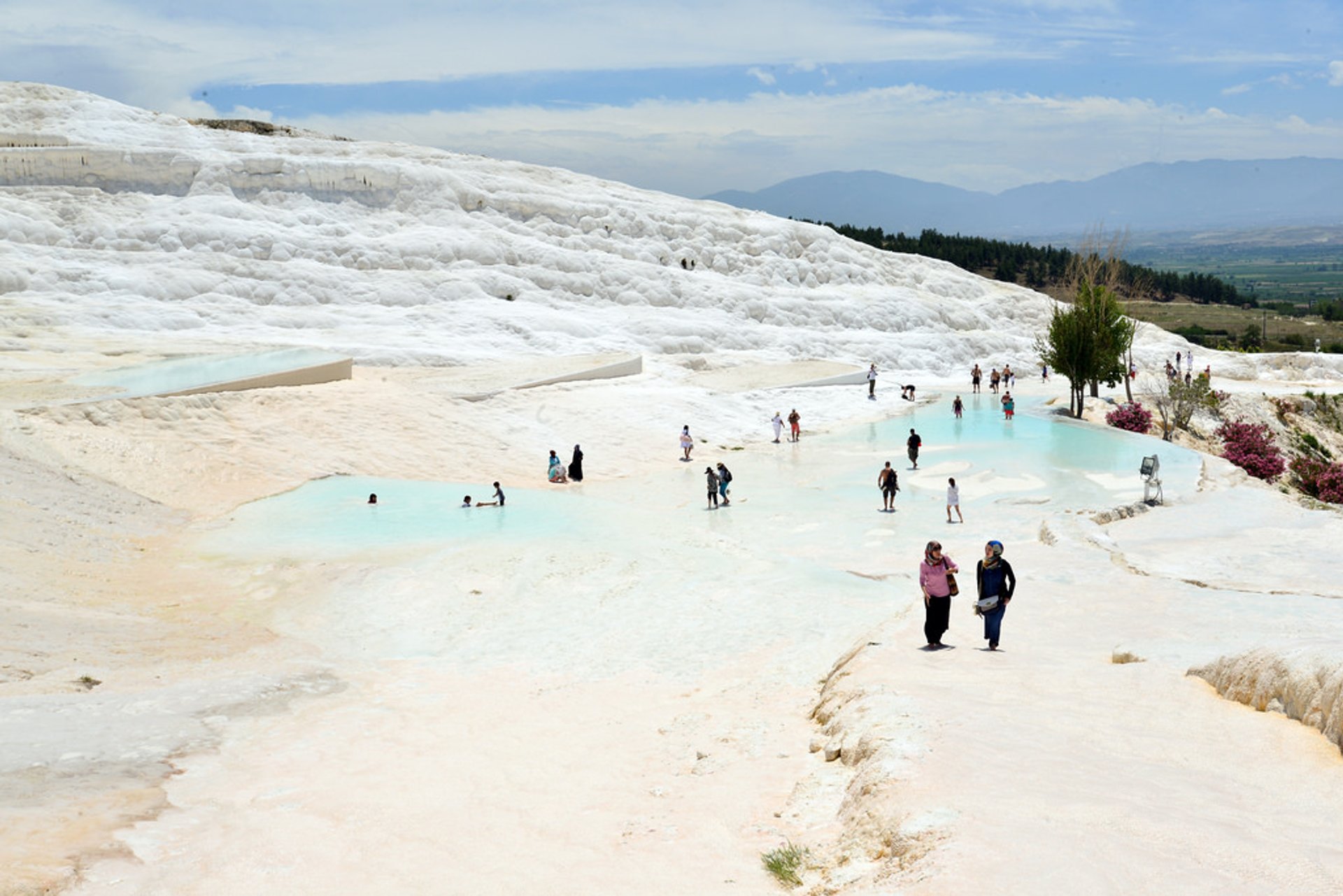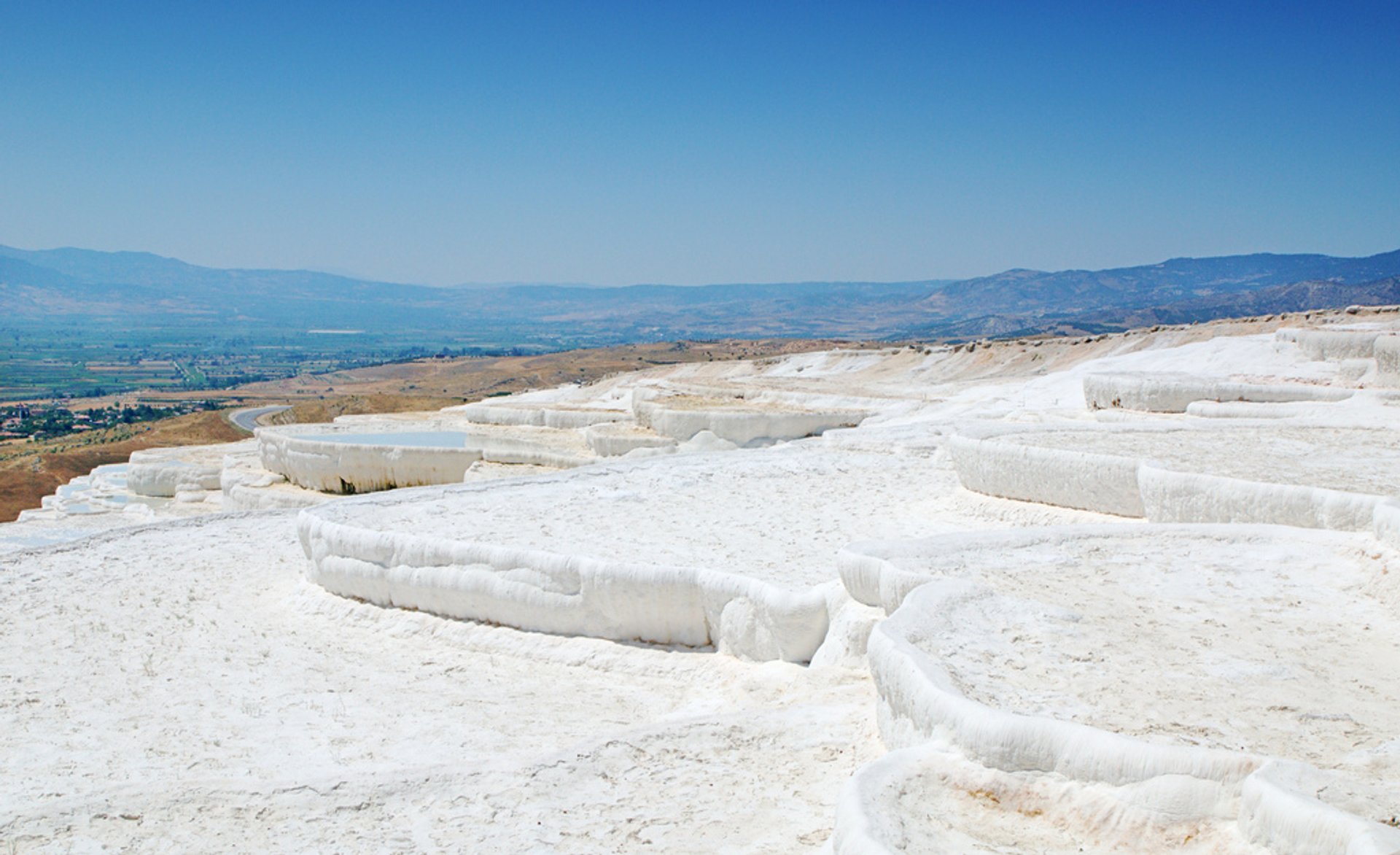 Pamukkale (translates as 'cotton castle' from Turkish) is a small village in Turkey that features one of the most spectacular natural springs. A large number of various pools, big and small of different shape shine under the gentle sun. These amazing travertine white terraces filled with clear turquoise water have been attracting visitors from all over the world for thousands of years. They were famous in Roman times and still are now. Although being famous is not always good, especially for the nature.
Lots of hotels were built everywhere around the site and pumped spring water for their own uses. There were always too many visitors in the pools. Due to the overwhelming tourists' flow now the site is strictly protected by UNESCO. People can still bathe in the terraces, but only those shallow, semi-artificial ones.
In the nearest 17 pools the temperature of the water ranges from 35 ℃ to 100 ℃ and is rich with calcium and other minerals. Come and enjoy relaxing deep in this gorgeous natural beauty, but remember to behave like a guest and respect the nature around you.
The best time to visit the cotton castle of Pamukkale would be spring when it's not too hot, and before the pools dry up under the hot summer sun. However, it's difficult to predict when exactly the pools will lose their beauty, as even autumn months can be quite dry.
There are also some tips regarding the best time of the day to visit the pools. Usually tourist groups arrive in the afternoon, so staying in the area overnight to meet the sunrise without too many people could be a good idea.
Find hotels and airbnbs near Pamukkale (Hierapolis) Thermal Pools (Map)