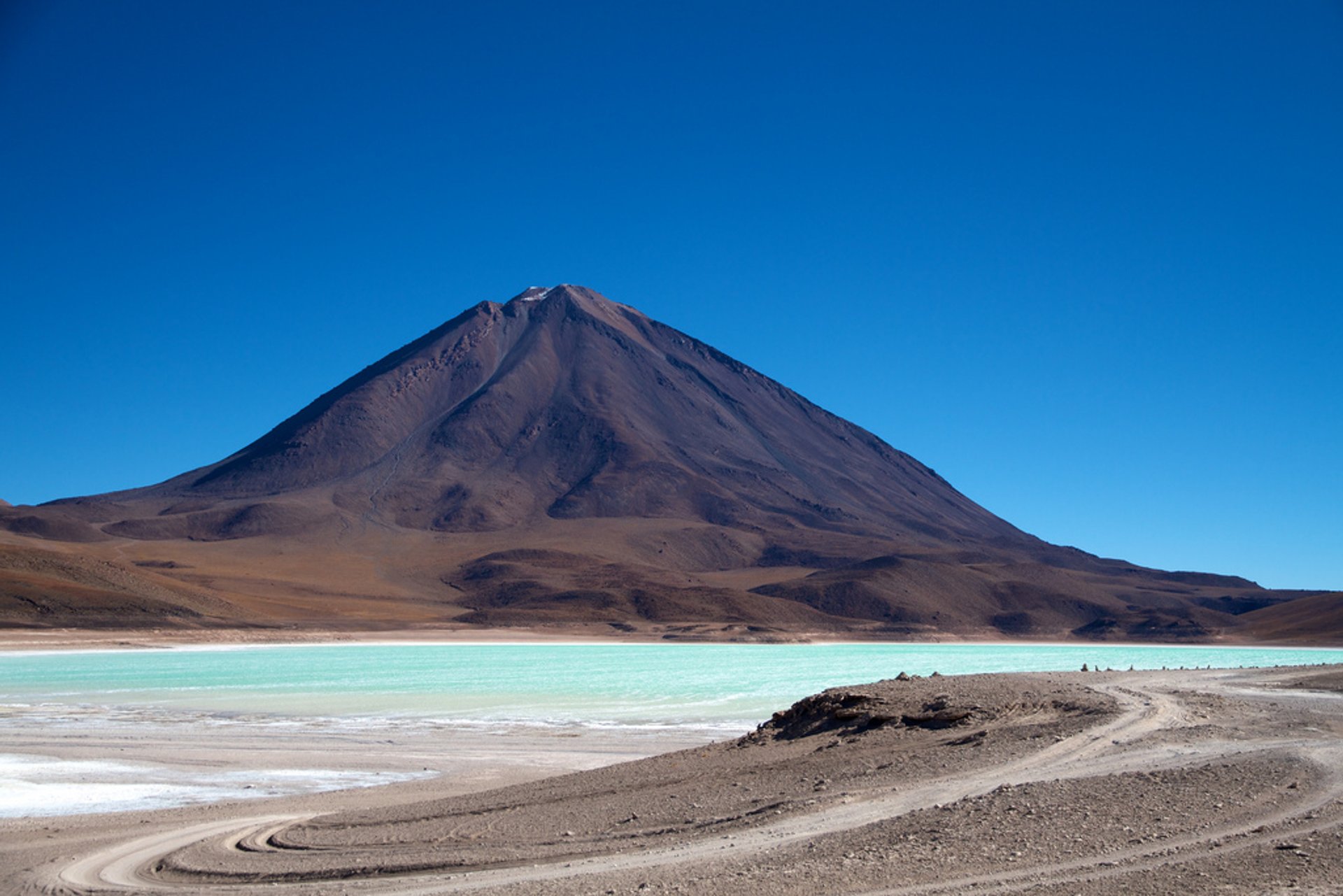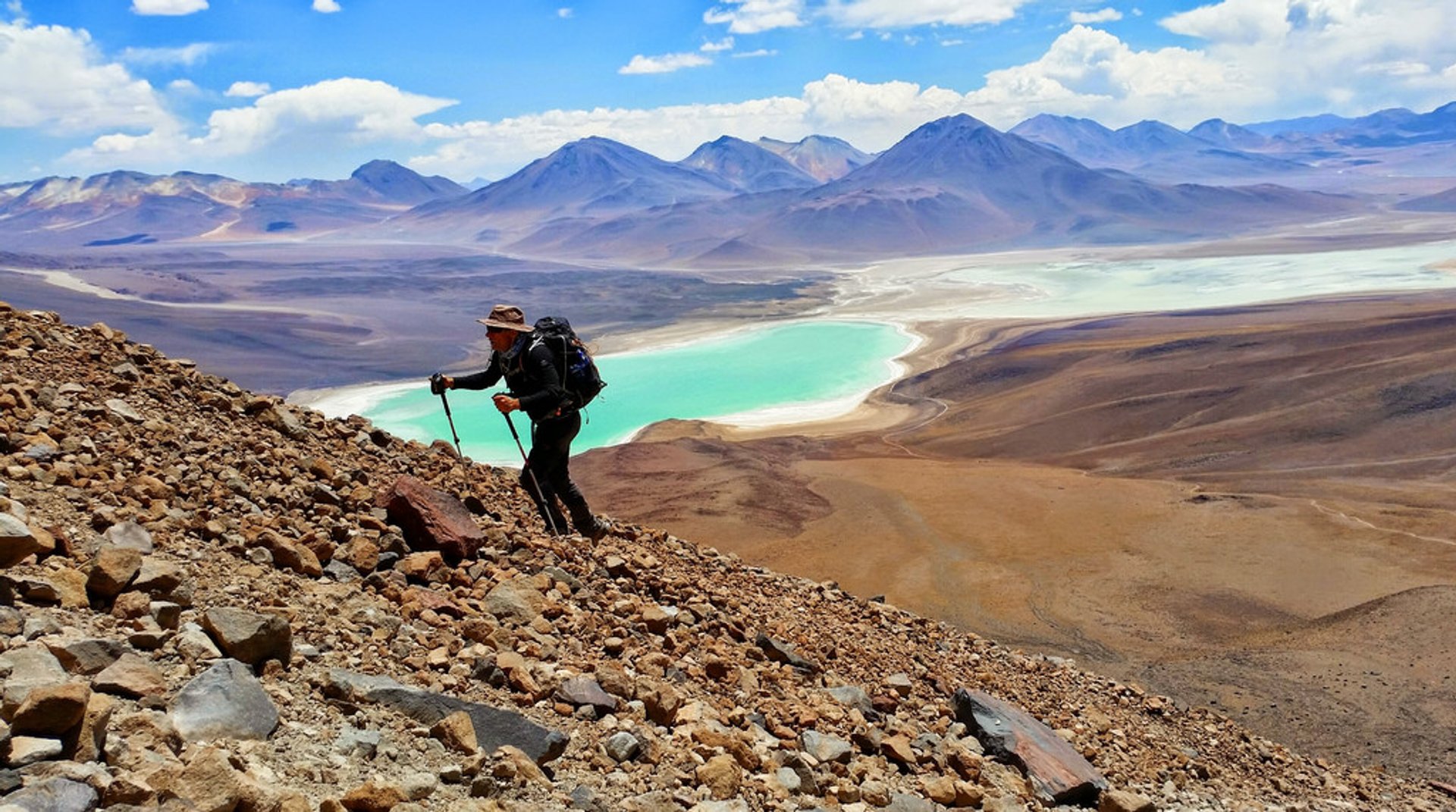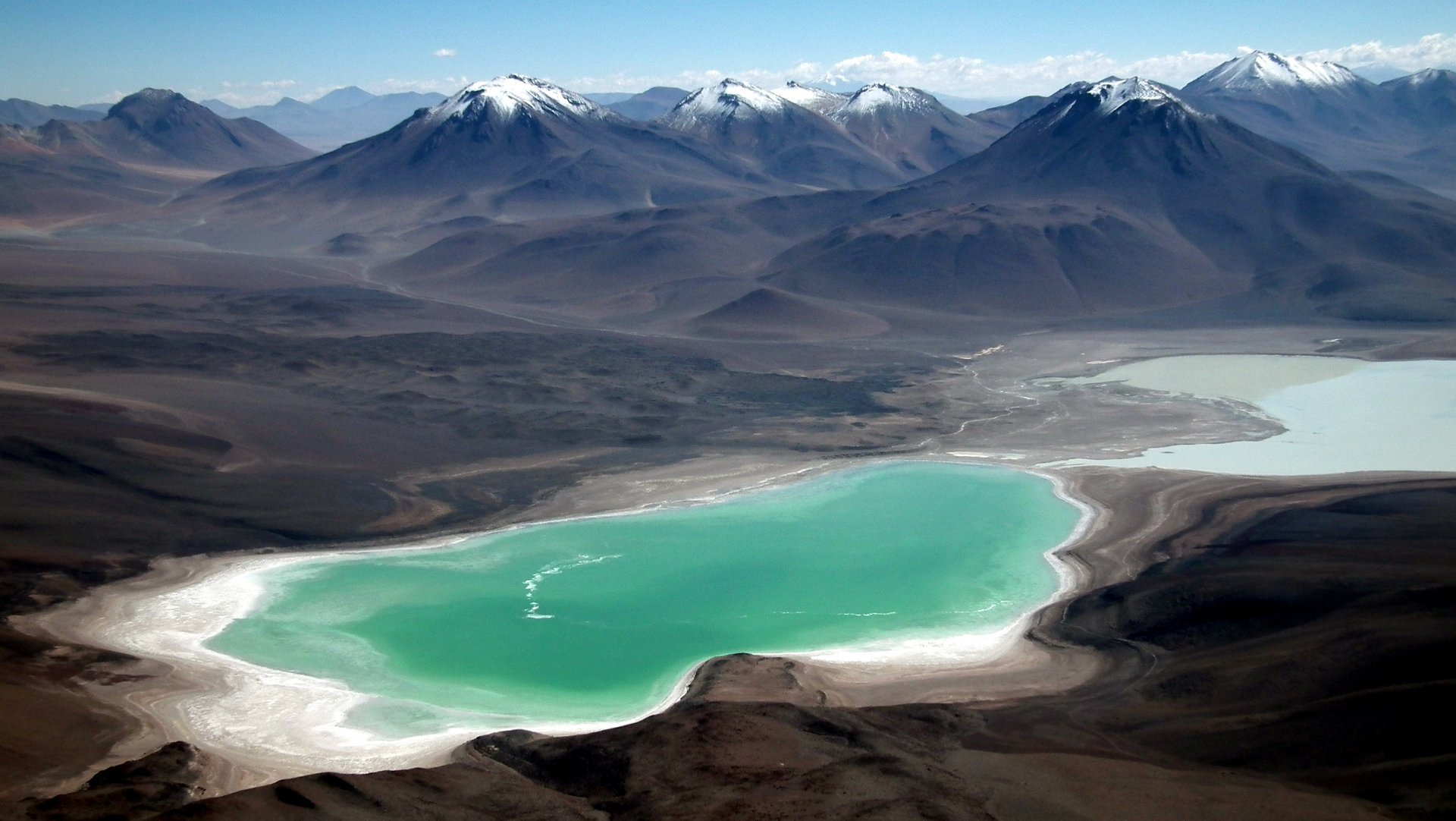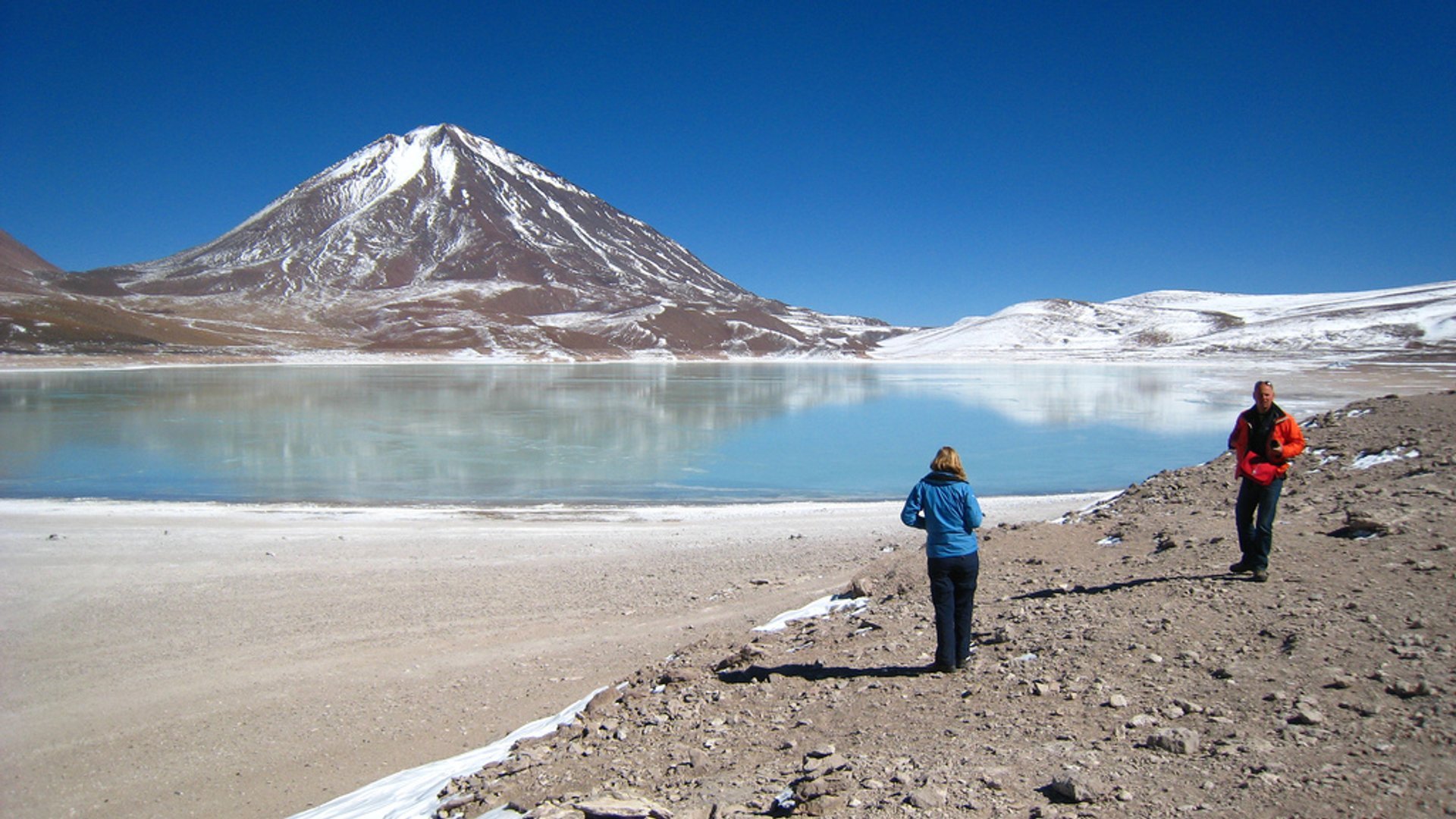 Laguna Verde literally means "green lake" owing to its hues ranging from turquoise to emerald green. The colour is produced by numerous minerals found in these waters. The tinge is not the only weird feature of the salty water basin; its temperatures can drop lower than -50°C yet still does not freeze due to certain chemical elements.
Laguna Verde is found within Eduardo Avaroa Andean Fauna National Reserve in the deserted southernmost part of Bolivia close to the border with Chile and Argentina. Its surroundings form a truly desolate extraterrestrial scene.
Since the most attractive feature of the lake is its colour, to avoid disappointment, it is advisable to visit Laguna Verde during the wet season from November to March when it is full of water. The most brilliant colour is observed in the ​afternoon as it depends on the sunshine. If you are lucky, you might even observe unusual flamingos "dancing" on the green waters.​
Find hotels and airbnbs near Laguna Verde (Map)