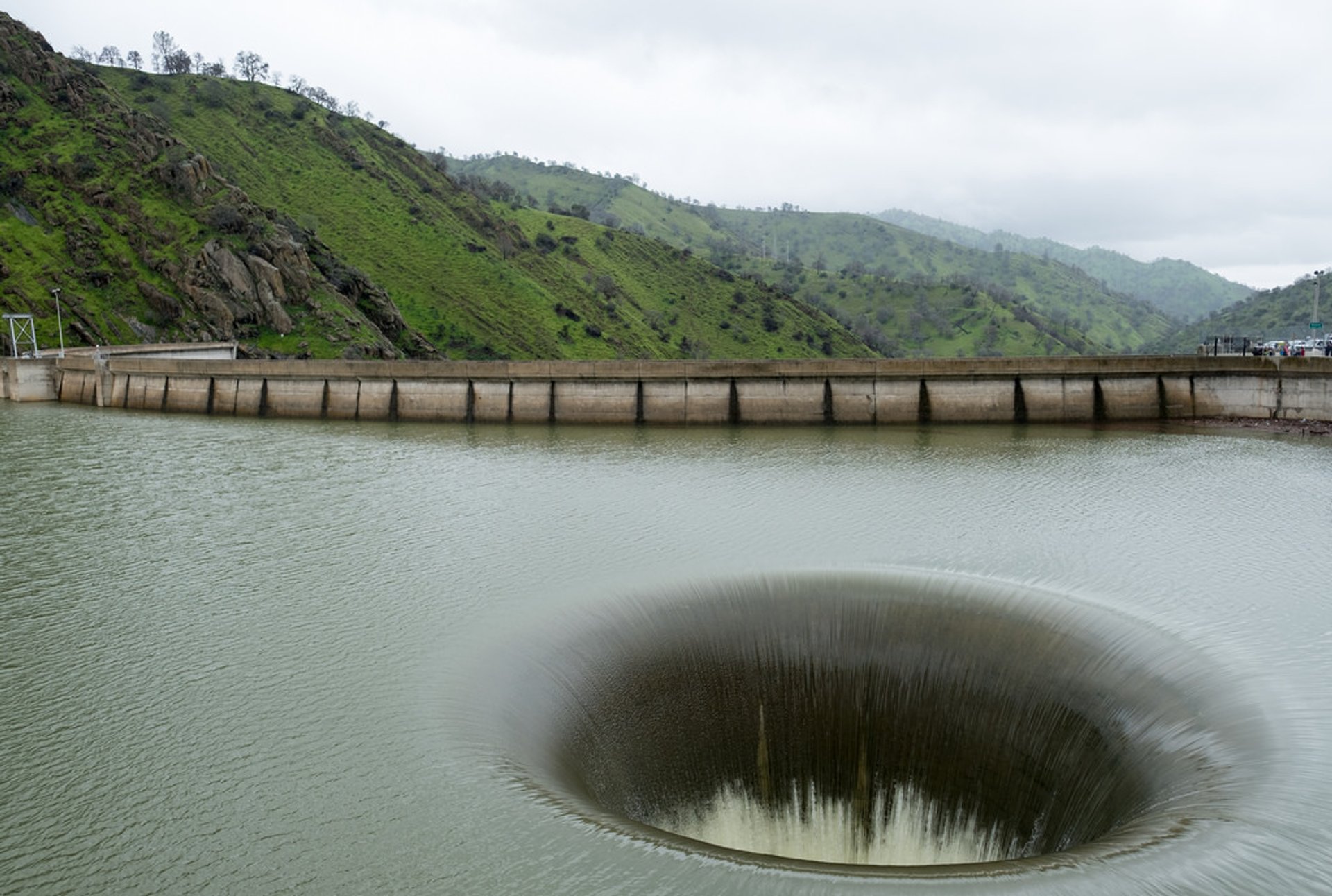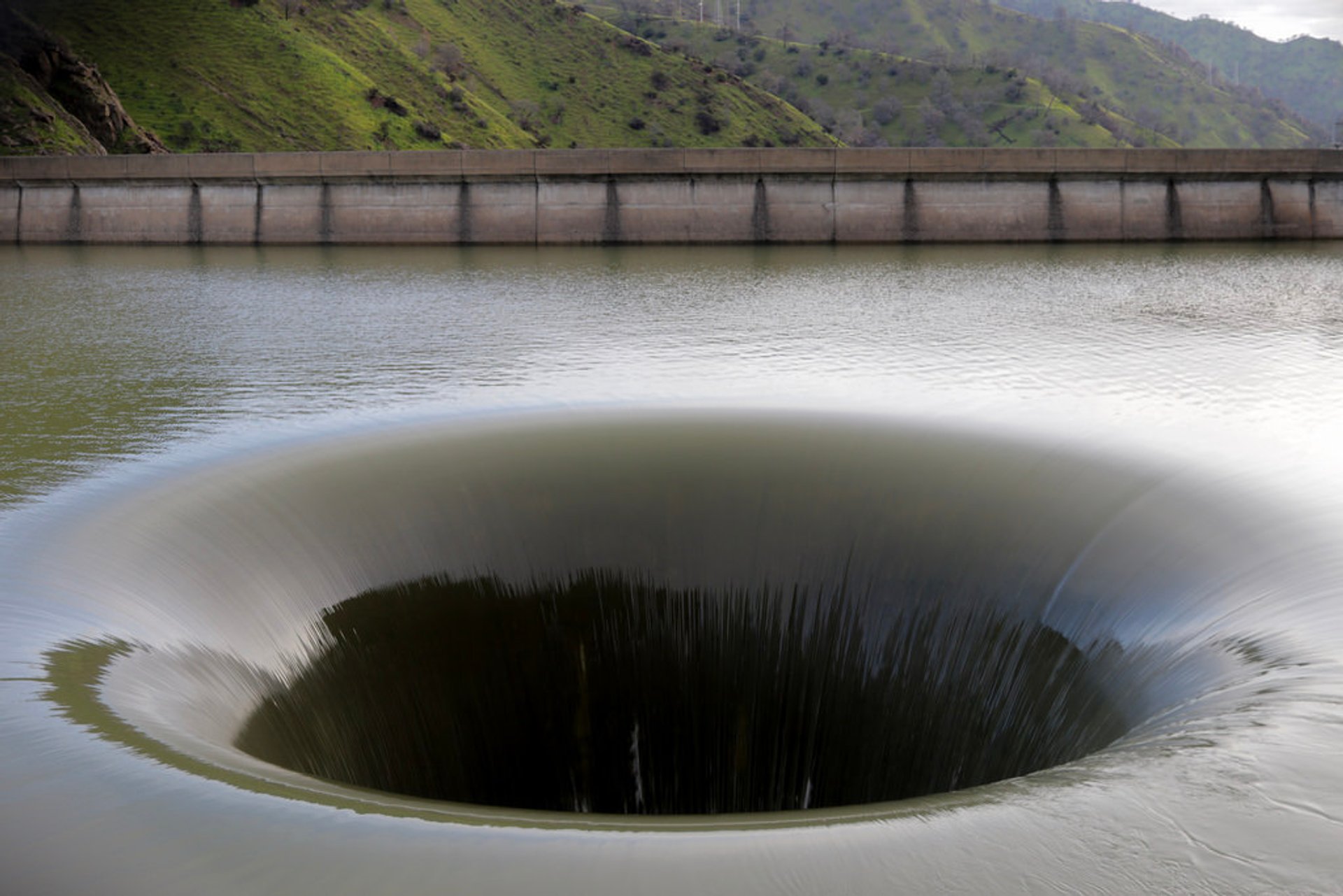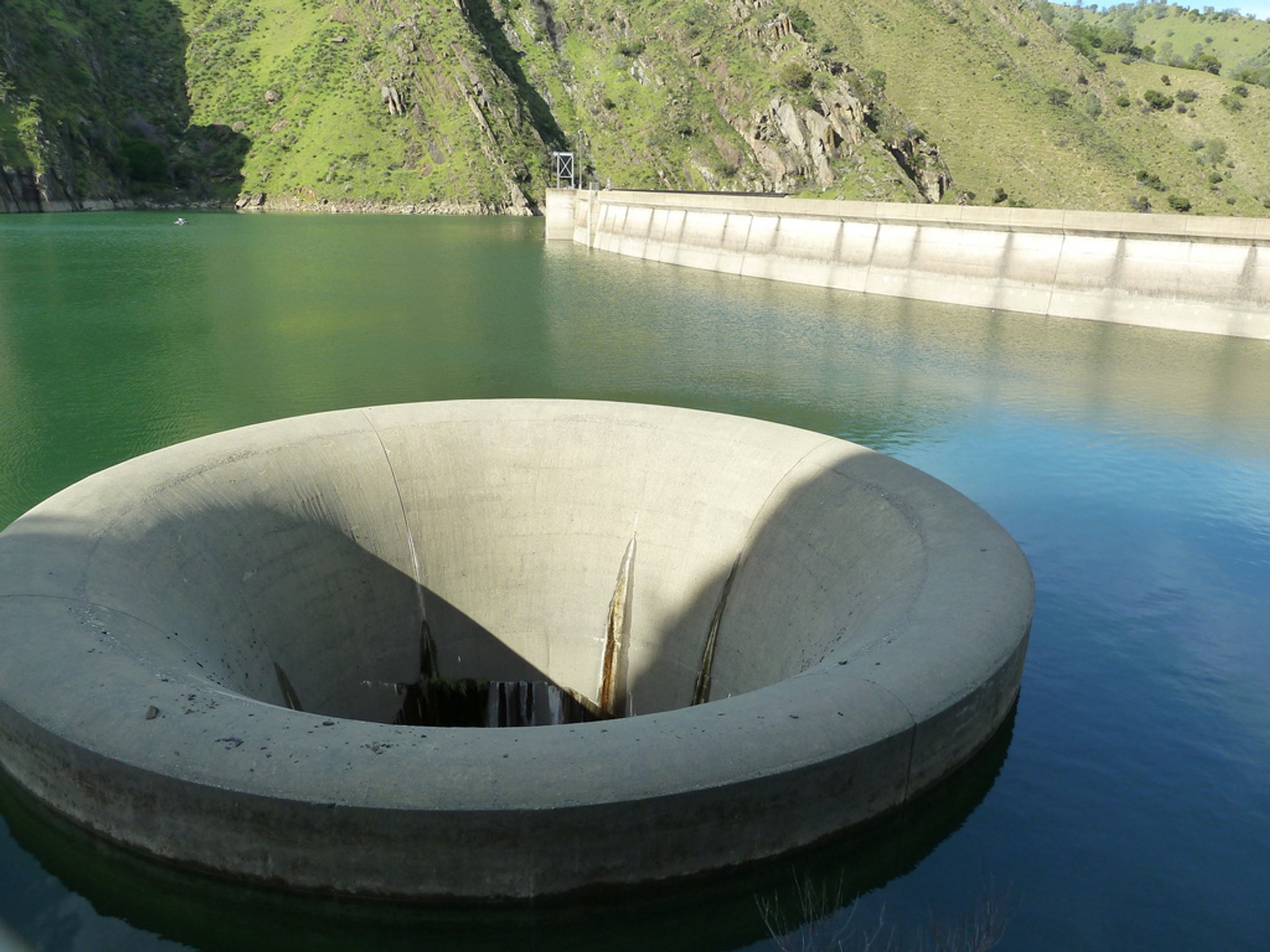 Monticello Dam Morning Glory Spillway
Featured in
The Morning Glory Spillway also called as the Glory Hole by locals is the largest drain in the world. It is located on the Monticello Dam in Napa Valley, California.
The Monticello Dam can hold up to 2 billions kilolitres of water, but it should be drained. The main role of this spillway is to keep the dam safe and protect it from floods. When the level in the dam rises, the water runs through this huge hole down the concrete pipe at a rate of over 1,381,862 litres per second. The diameter of the hole is almost 22 metres at its widest part, slowly narrowing to the exit to 8,5 metres.
The hole can be seen from the adjacent road, but it is cordoned for safety reasons. The dam is definitely not the place for swimming, but for watching only. During droughts, the spillway attracts skateboarders and bikers.
Find hotels and airbnbs near Monticello Dam Morning Glory Spillway (Map)
Monticello Dam Morning Glory Spillway
Featured in