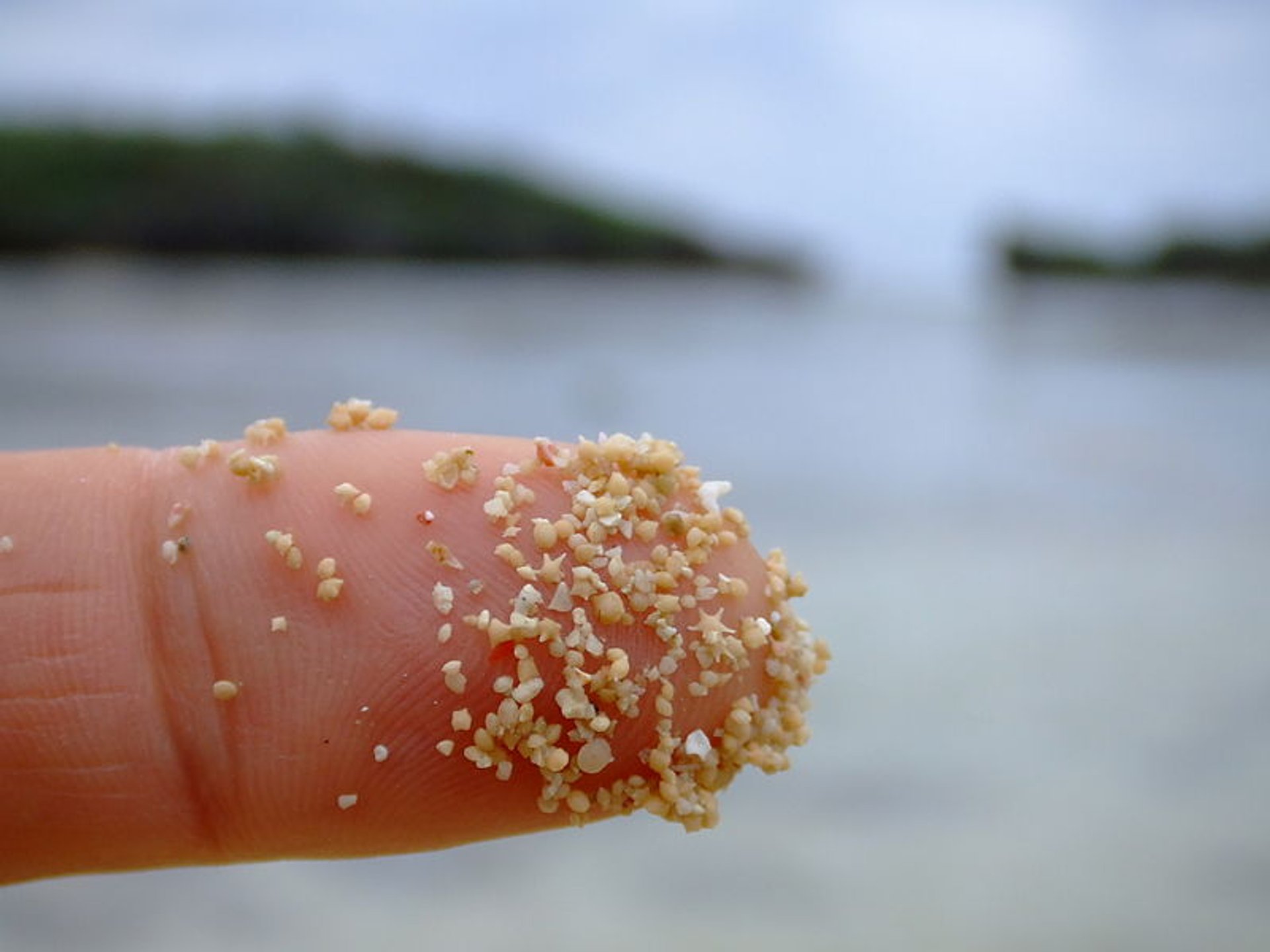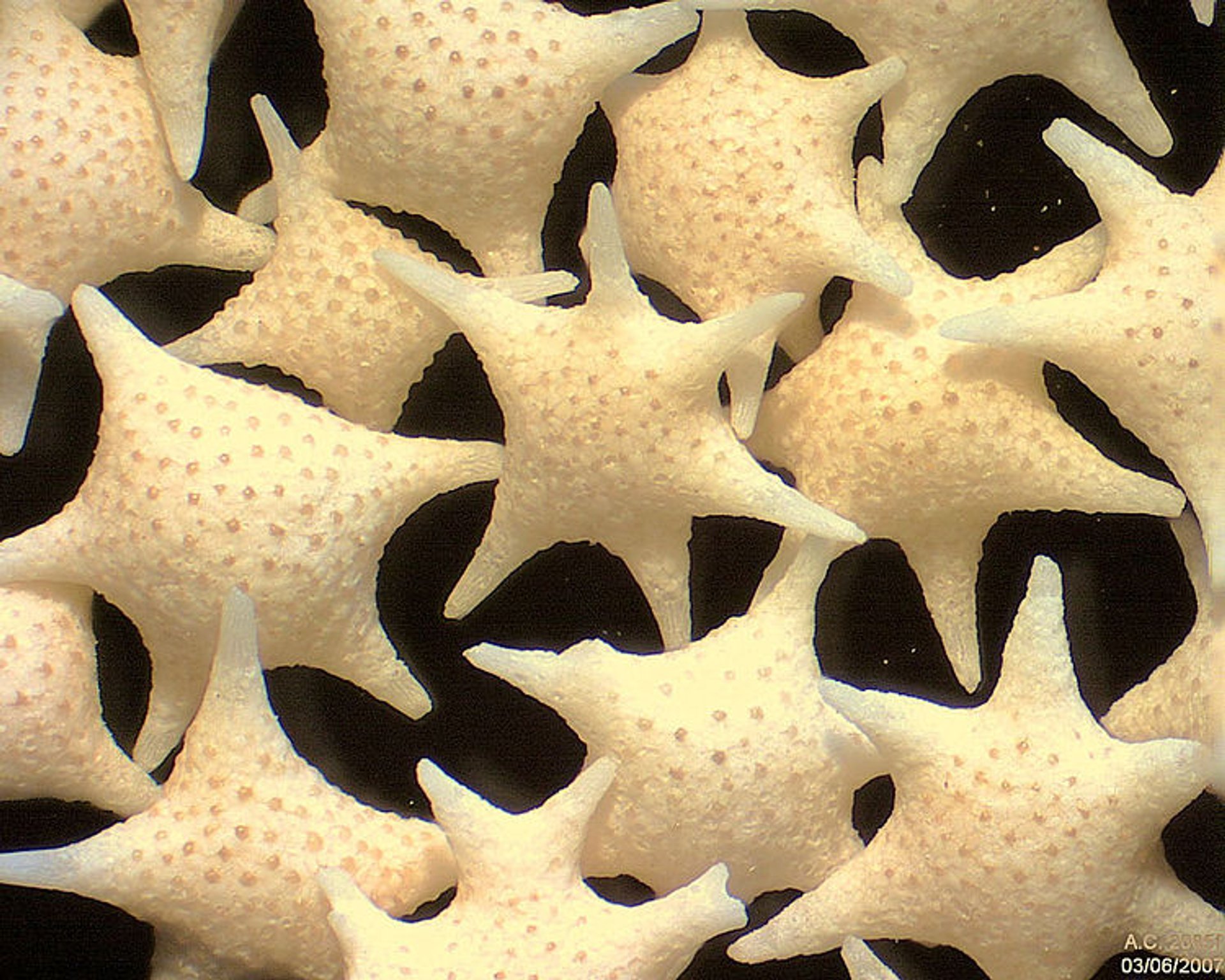 Okinawa is famous for its great beaches. But there is a really special beach called Hoshizuna-no-Hama, located on the northern tip of Taketomi-Jima Island. Its name translates to Star Sand Beach. If you look closely at the sand, you may notice that the sand is made of tiny stars. These small stars are actually exoskeletons of protists called Baclogypsina Sphaerulata. When the protists die, their exoskeletons form the star-shaped sands.
Tiny creatures, just a millimetre in size, live in the sea grass at the bottom and belong to the family of Calcalinidae. The pointed shape allows them to move from one place to another. You can see most of these star creatures after a typhoon. Typhoon season in Okinawa runs from June to November.
Only a few places on Earth are known to have such a curious phenomenon—there are two beaches on Taketomi and a few beaches on the neighbouring islands of Iriomote and Hatoma. Taketomi Island is part of the Iriomote-Ishigaki National Park and boasts great views and lush nature.
Find hotels and airbnbs near Star Sand Beach (Hoshizuna-no-Hama) (Map)