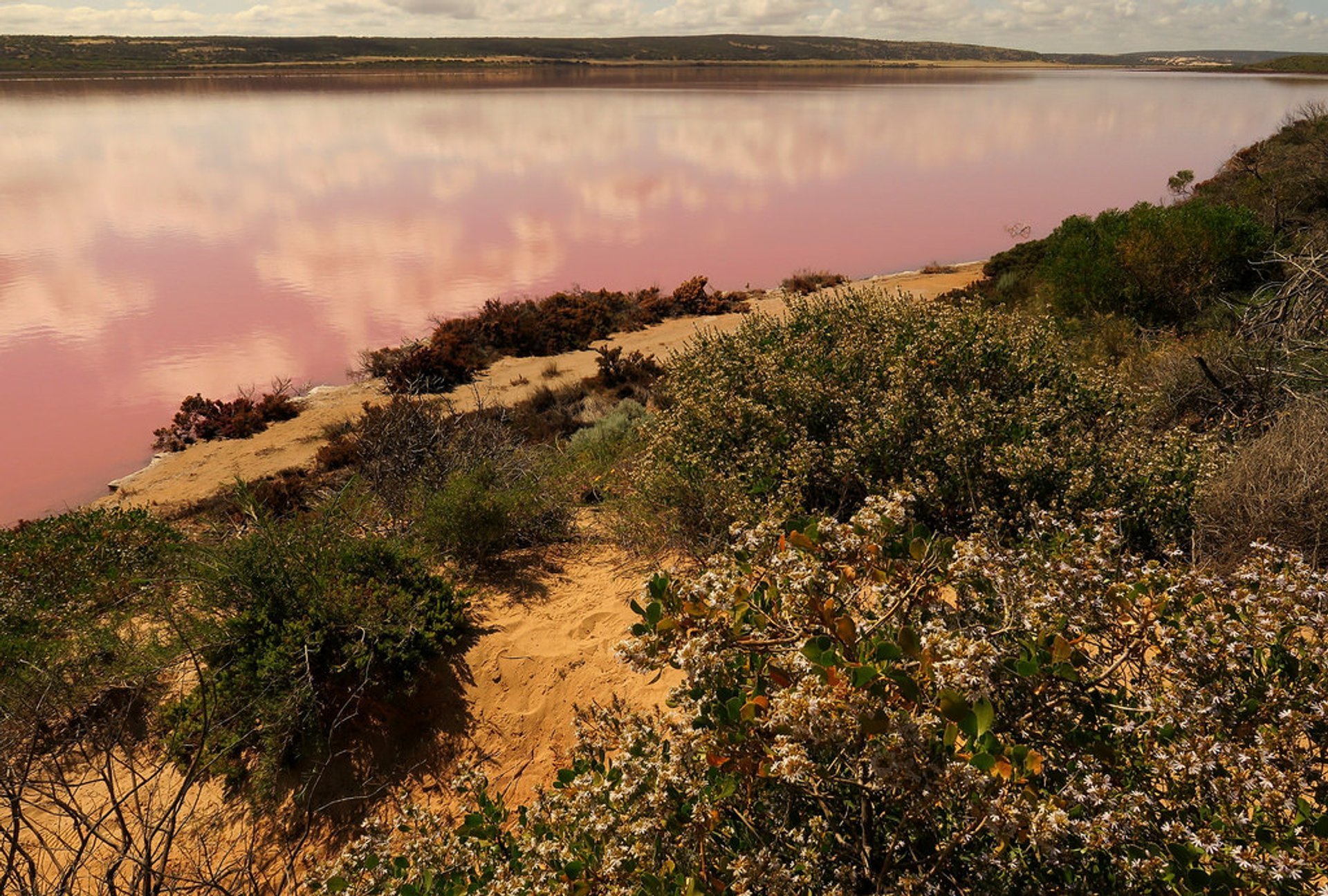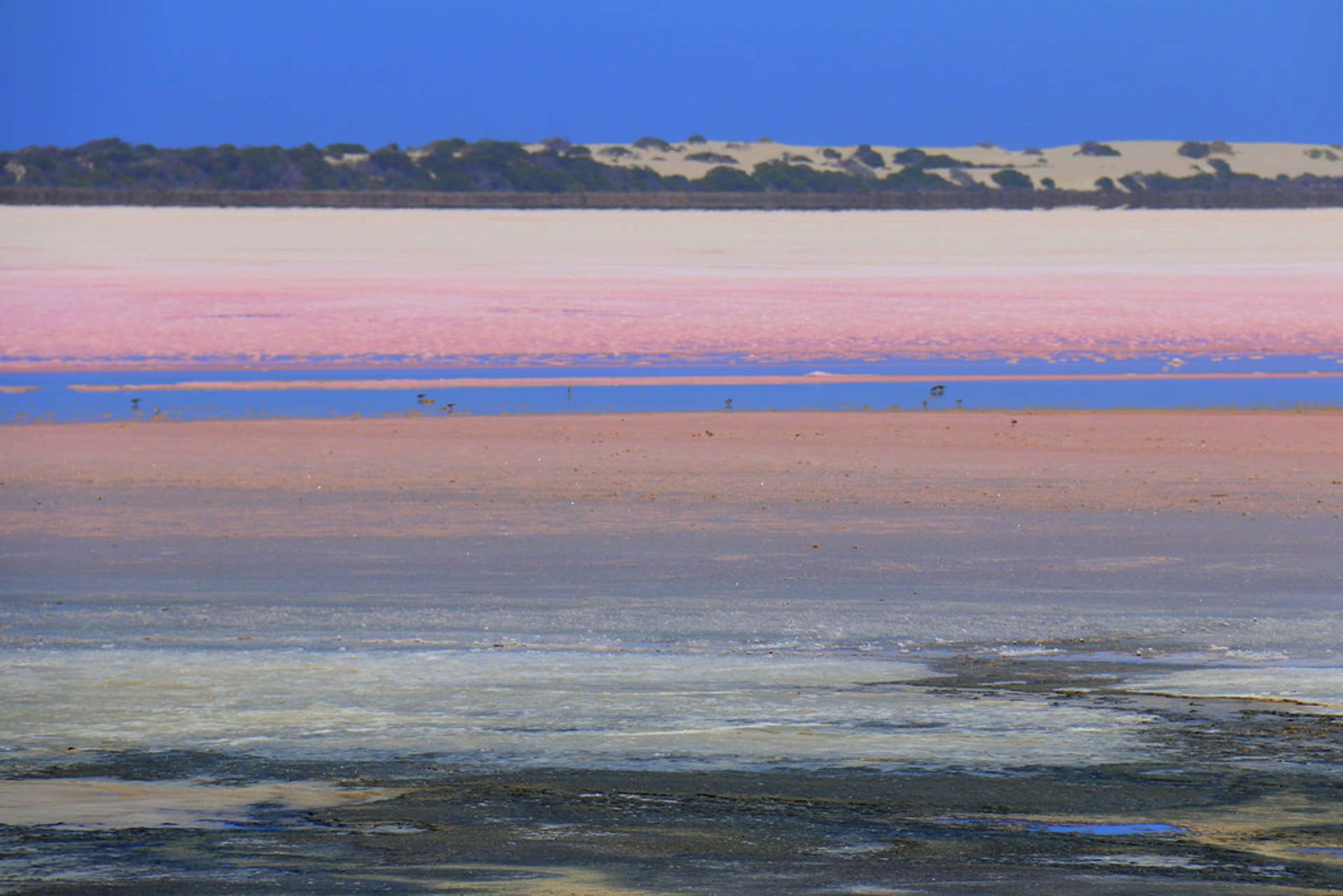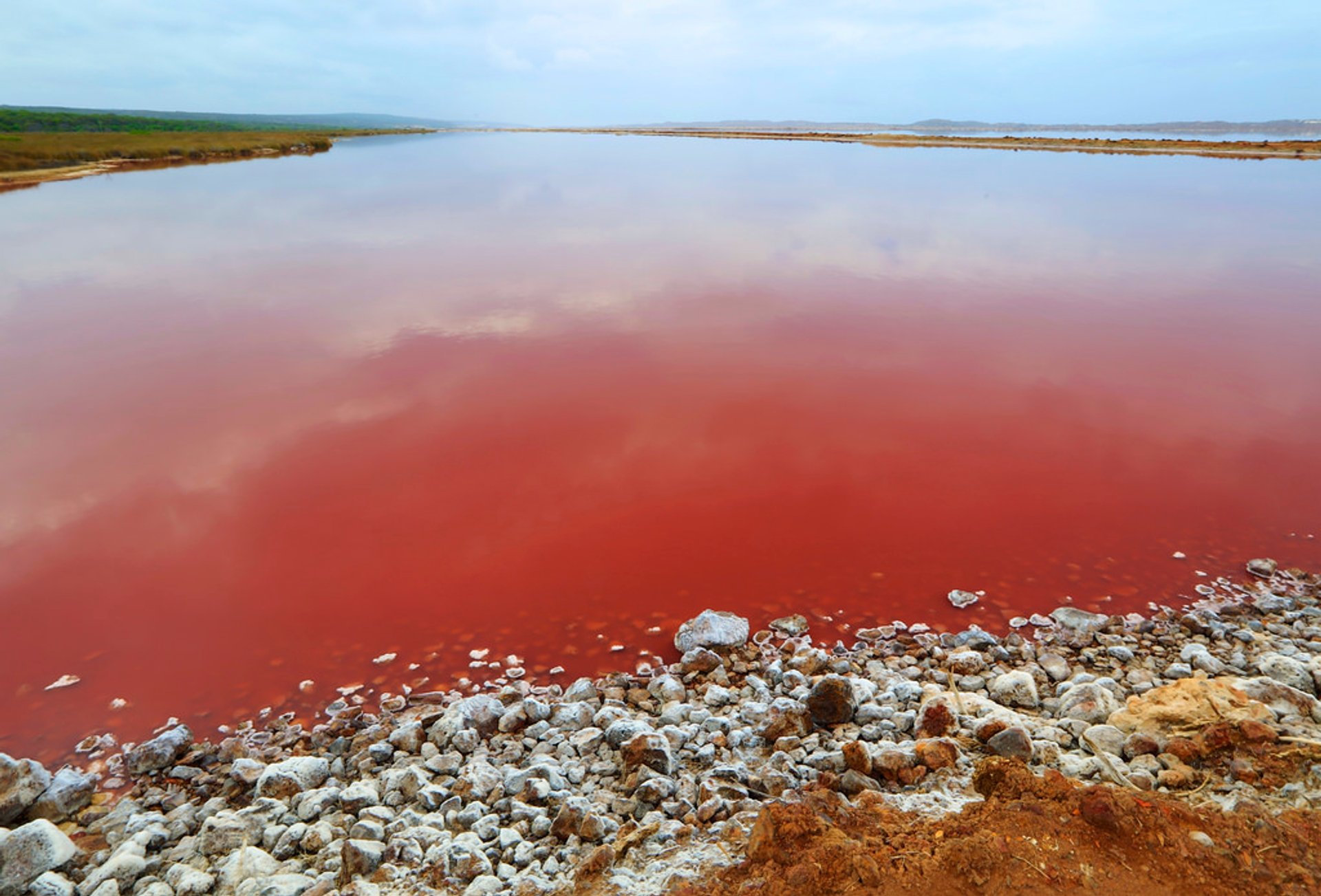 Hutt Lagoon, located in the Mid West region of Western Australia, is the largest system of algae farms in the world. These farms produce a unique colouring pigment, called Beta-Carotene, which is widely used in food and medicine. Here you can also find farming brine shrimp, salt, and gypsum.
The lagoon is fed by marine waters, but it is separated from the Indian Ocean by a beach barrier ridge and barrier dune system. From the land it's hard to imagine how big and impressive the area is. But from the air you can see huge patchworks of red, pink and all possible tints of these colours.
During summer months evaporation turns the 95% of the surface into a dry salt flat. In winter moderate rainfalls fill the territory again, so you can capture the pinkish waters. Depending on the season, time of the day and weather the spectrum of colours in lagoon changes. The best time to visit the farming grounds is in the morning and during the sundown.
Find hotels and airbnbs near Hutt Lagoon (Map)