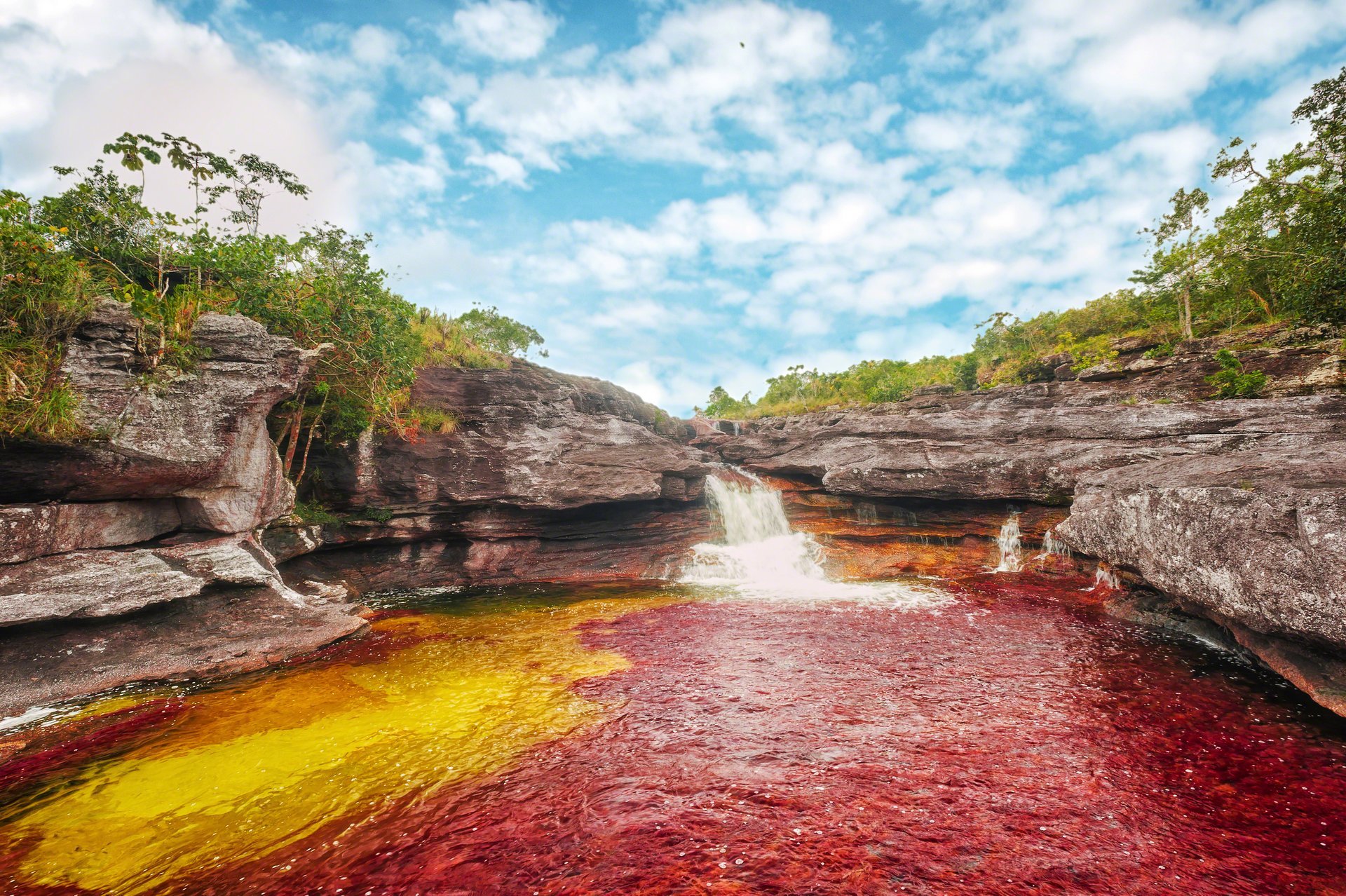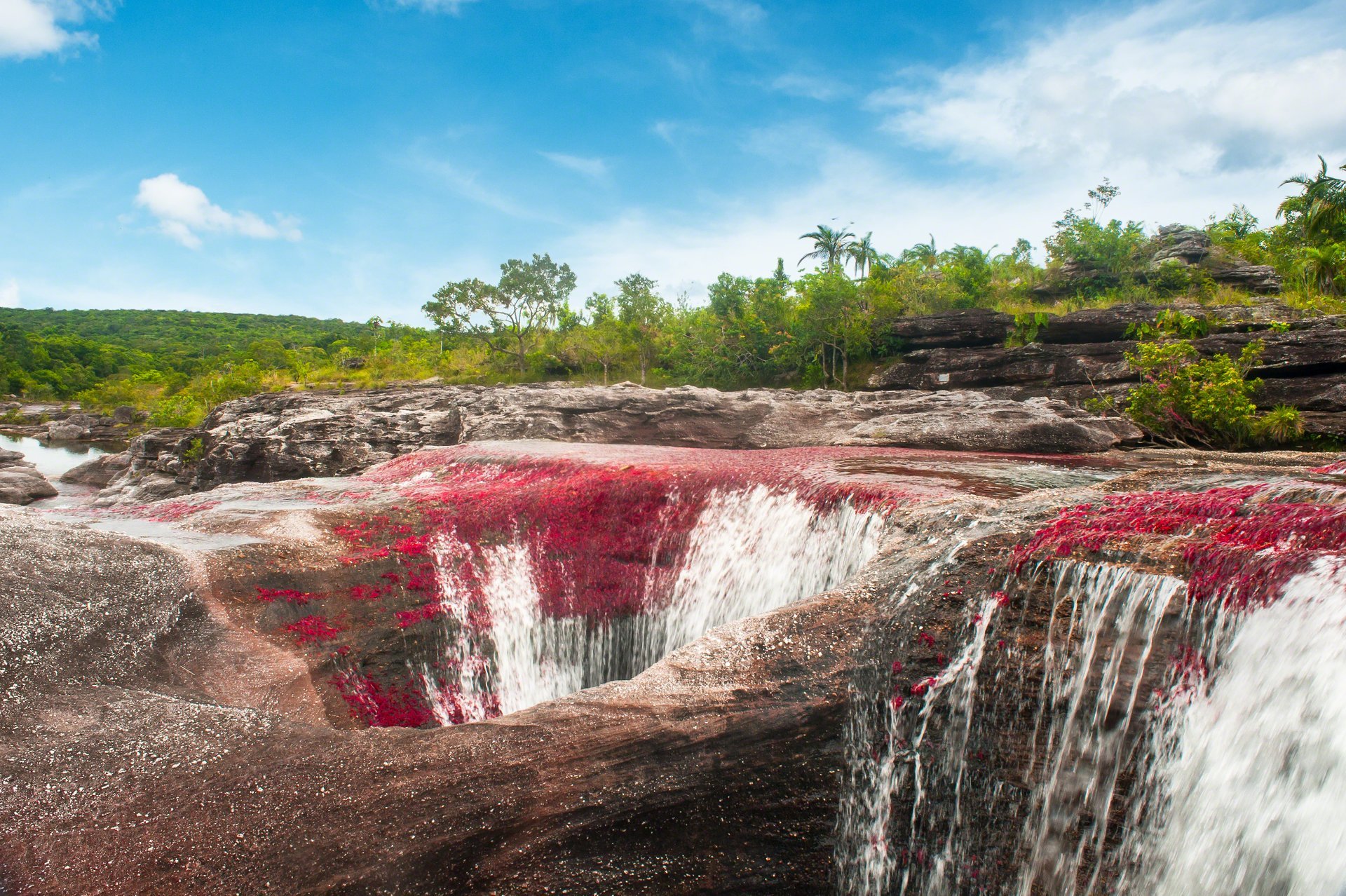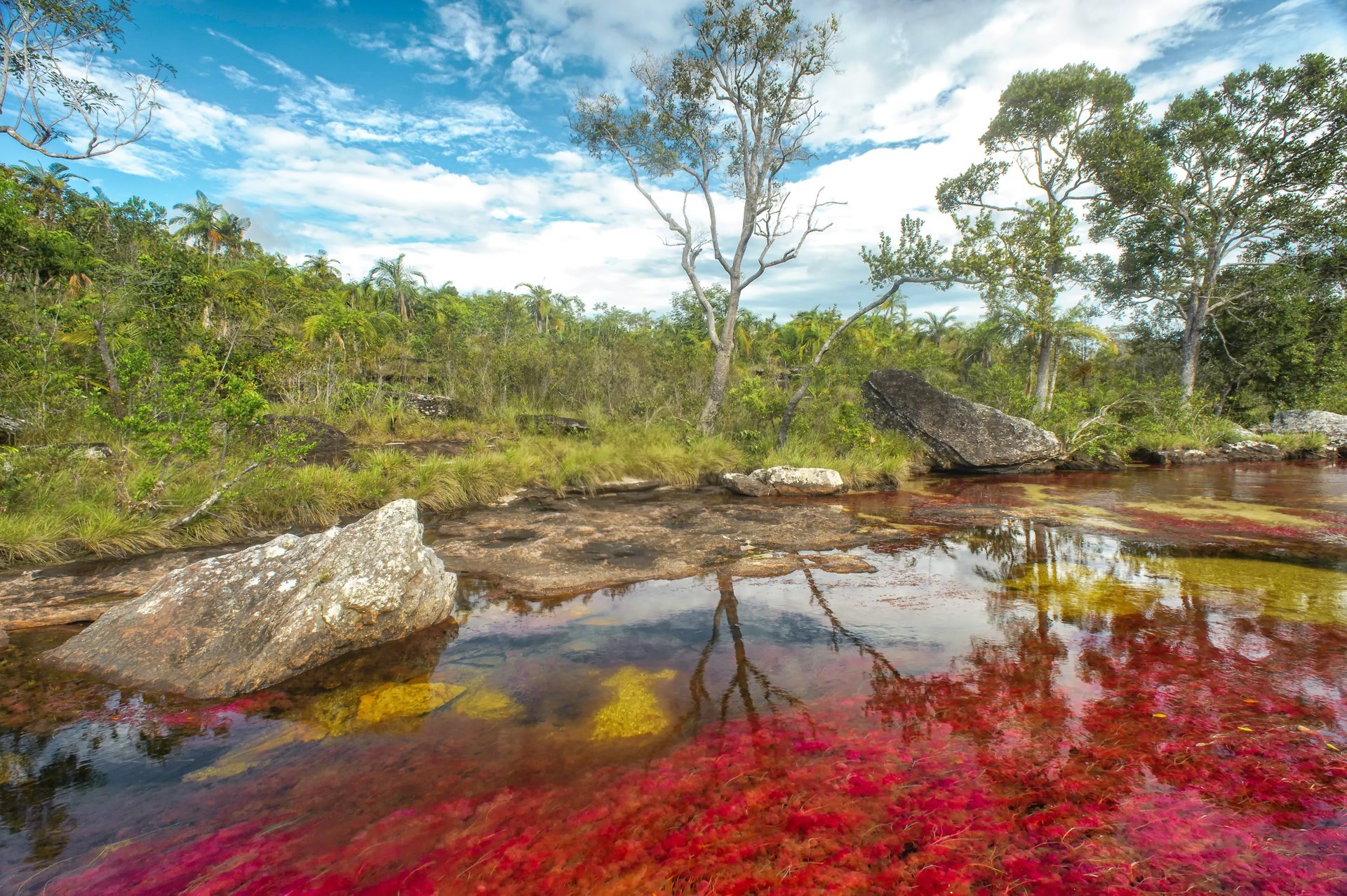 Photograph of Caño Cristales
The mountain range of Serranía de la Macarena features a real treasure. A river that is one of the most spectacular nature wonders in Columbia. Caño Cristales, also known as "The River of Five Colors", or "Liquid Rainbow" is definitely one of the most beautiful rivers in the world. During several months it bursts with amazing colors. You'll see yellow, green, blue, black and even red. But what makes it so special?
Only in between the wet and the dry season, a unique species of Macarenia clavigera turns the riverbed into an amazing kaleidoscope. During the wet season, the water in the river is too fast and there is not enough sun for the change of colors. The dry season features the lack of the needed water level to support vibrant river life. Thus only during a few months between these seasons the river transforms into a stunning phenomenon, everyone wants to visit. From July to November thousands of visitors come to the site, as during the rest of the year the access to the area is limited.
If you want to swim in the river, you'll need a guide. There are limited areas, where you will be allowed to get into water. The limit for swimmers is 200 people per day. And make sure you are not wearing sunscreen or insect repellent. The plants which are decorating the river so beautifully are sensitive to pollution.
Find hotels and airbnbs near Caño Cristales River (Map)