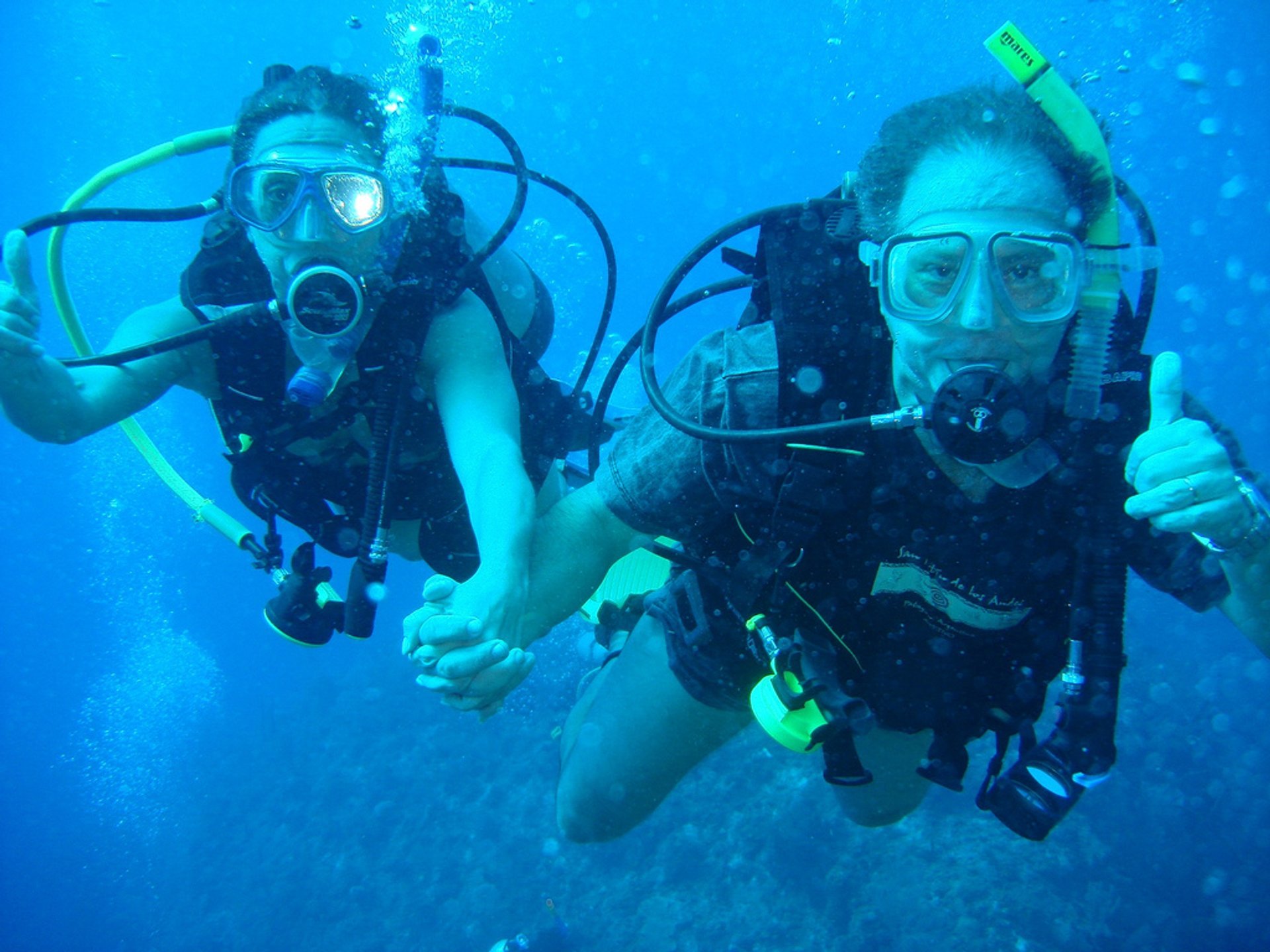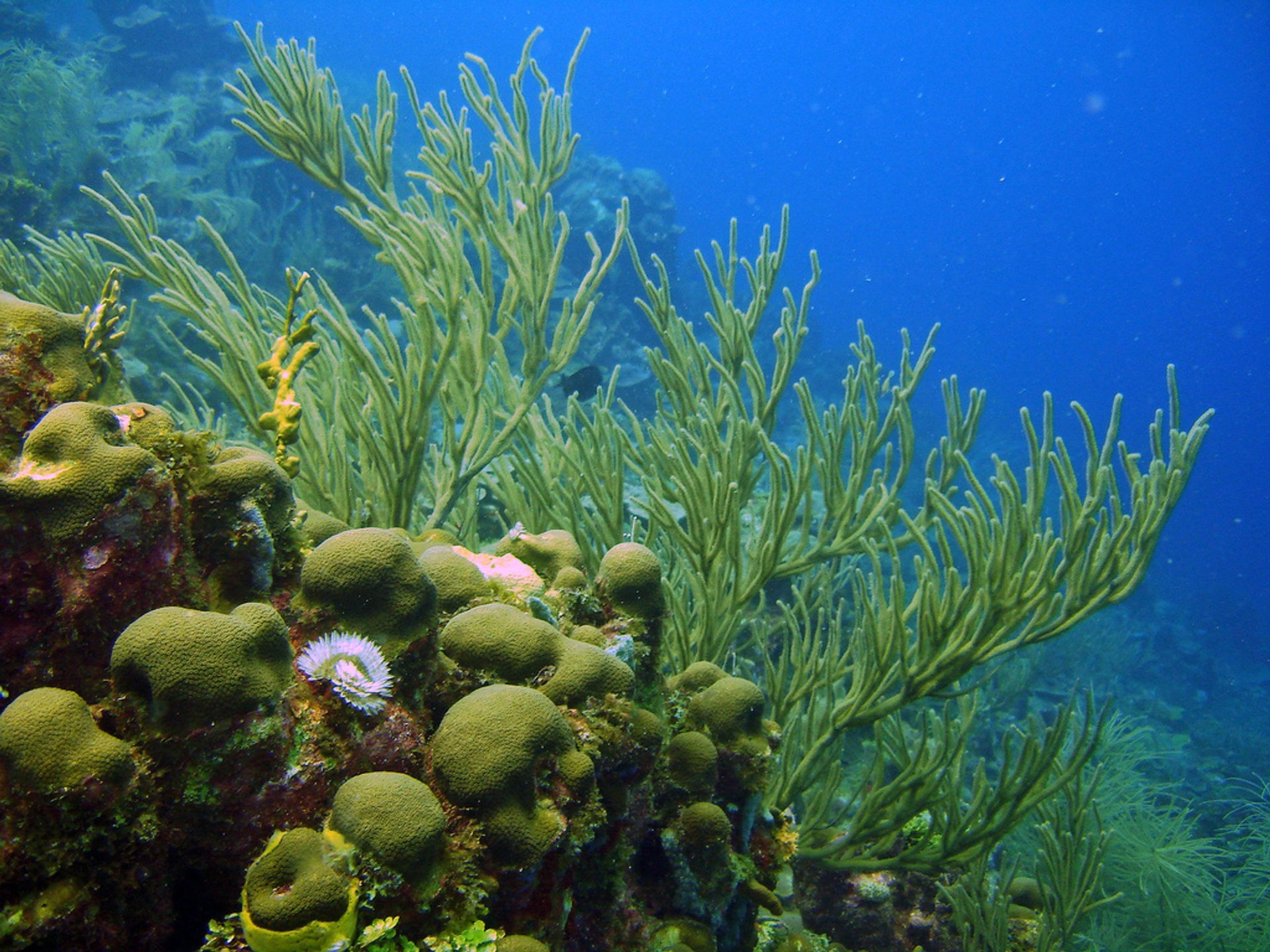 On the Caribbean side, some popular snorkeling sites include San Andres and Providencia, Capurgana, Cartagena, and Taganga (Santa Marta). This area boasts some of the best corals worldwide.
The Caribbean side offers coral gardens and tropical reef fish including angelfish, butterflyfish, yellowtail snapper, green moray eels, barracuda, grouper, and snapper. Dives here are often shorter and shallower than on the Pacific side. It is more suitable for beginners and early stage divers.
The best time for diving on the Caribbean coast of Colombia is from April to November, as the winds and waves are not that strong during these months. As a plus, at that time you can see turtles coming to lay their eggs along the northern shore in late spring, with hatchlings coming out in June–July.
Find hotels and airbnbs near Diving and Snorkeling on the Caribbean Coast (Map)