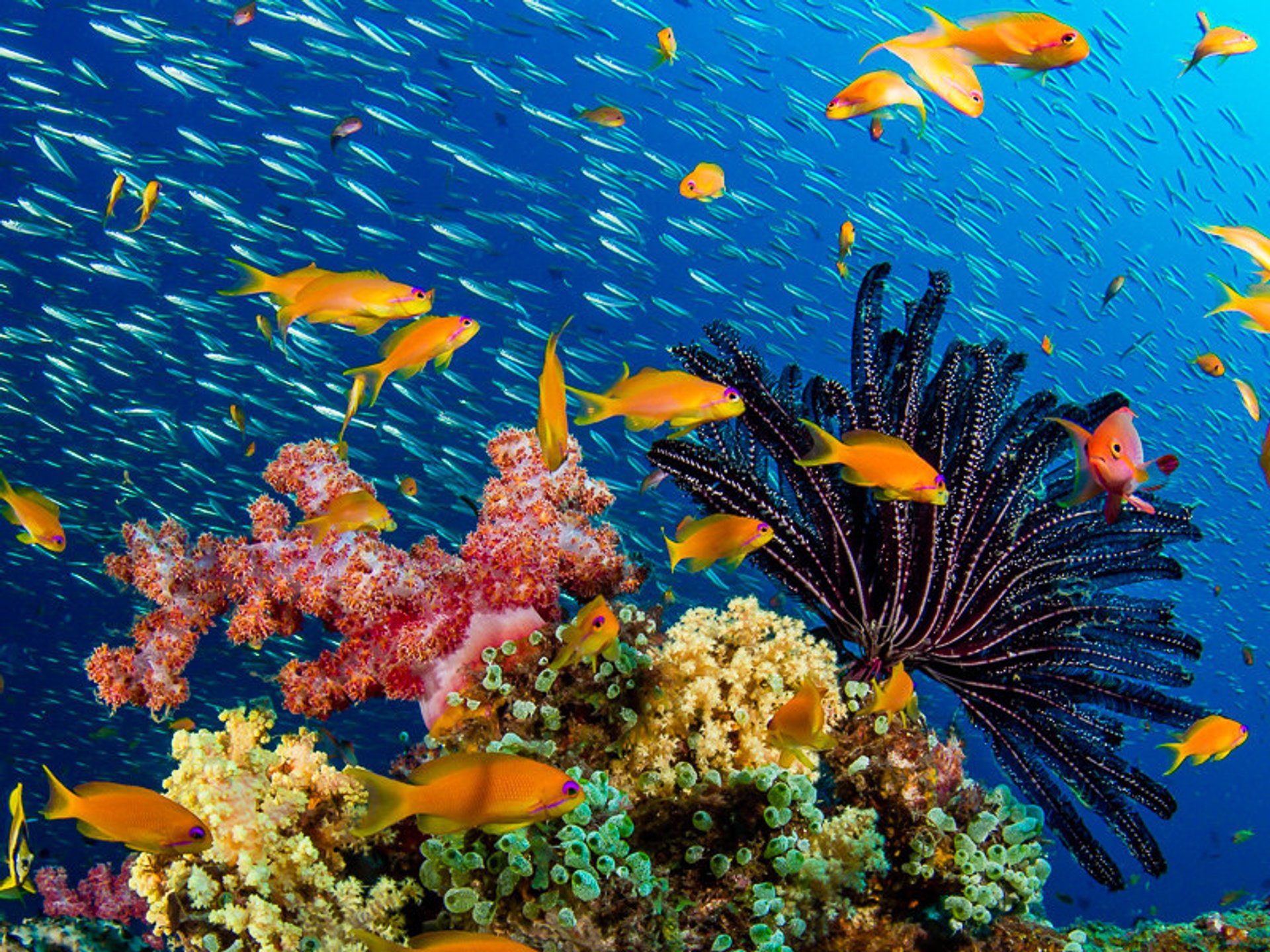 Challenge yourself and dive deeper not only into the sea but into your being. India is full of amazing scuba diving places. Try it in Kovalam, Kerala between December and January. Dancing coral, wide-branching palms, and turquoise blue waters make India a tranquil place, away from the discordance of urban life.
Pondicherry (Puducherry) offers a mix of modern heritage and spiritual culture, so it is the ideal place to attain peace and self-enlightenment. The city is unbelievably teeming with diving sites full of underwater creatures such as sea snakes, moray eels, parrot fish, and much more. Although diving is available here all year, the best seasons are January through June and then September through November.
And now Lakshadweep. A true pearl, even in India! Its beauty shines from a silent distance. Away from the tourist rush, it keeps the world's most precious diving sites, marine life, and ideal visibility. So don't miss a perfect time to dive from May through November!
Find hotels and airbnbs near Scuba Diving (Map)