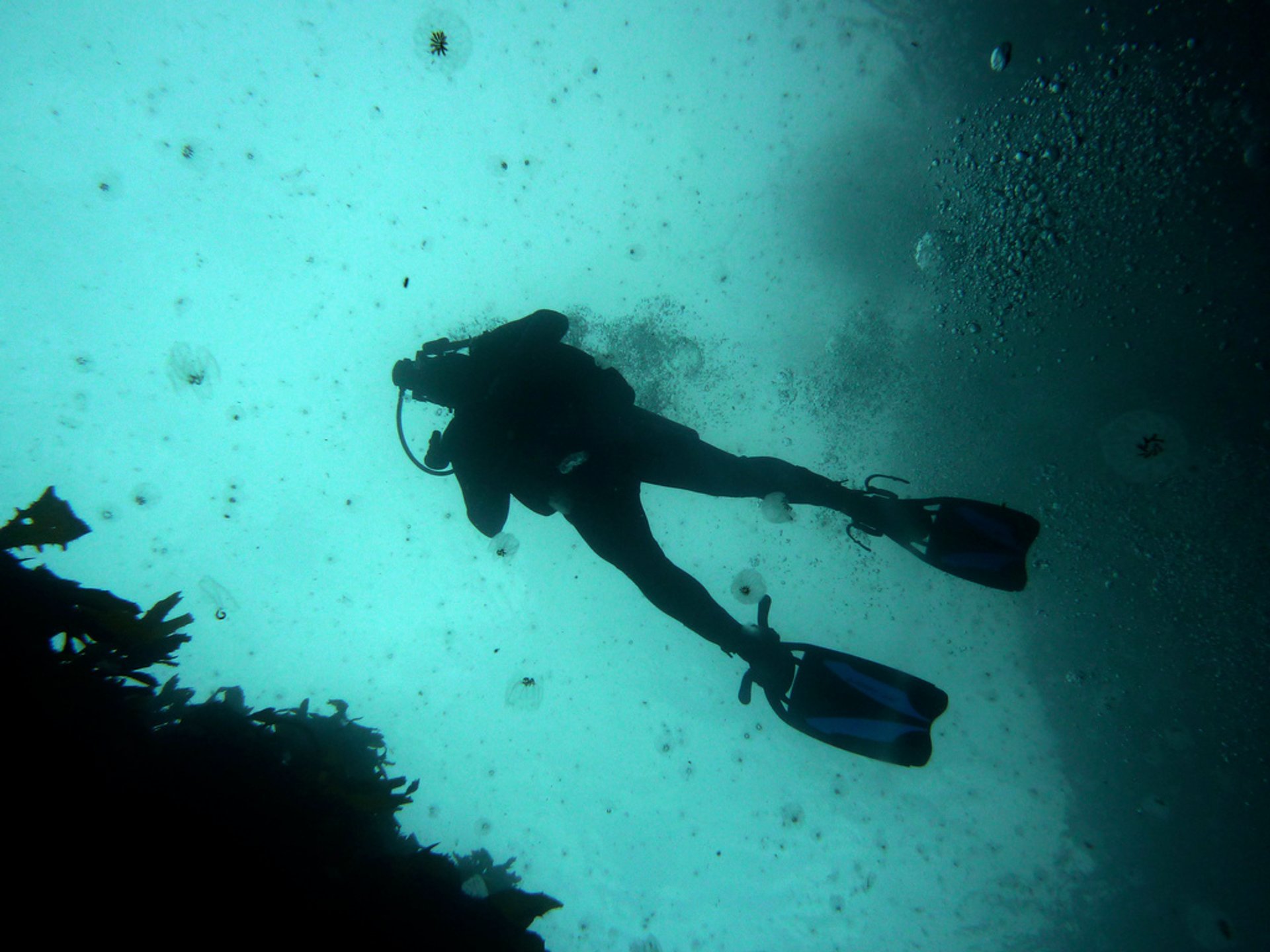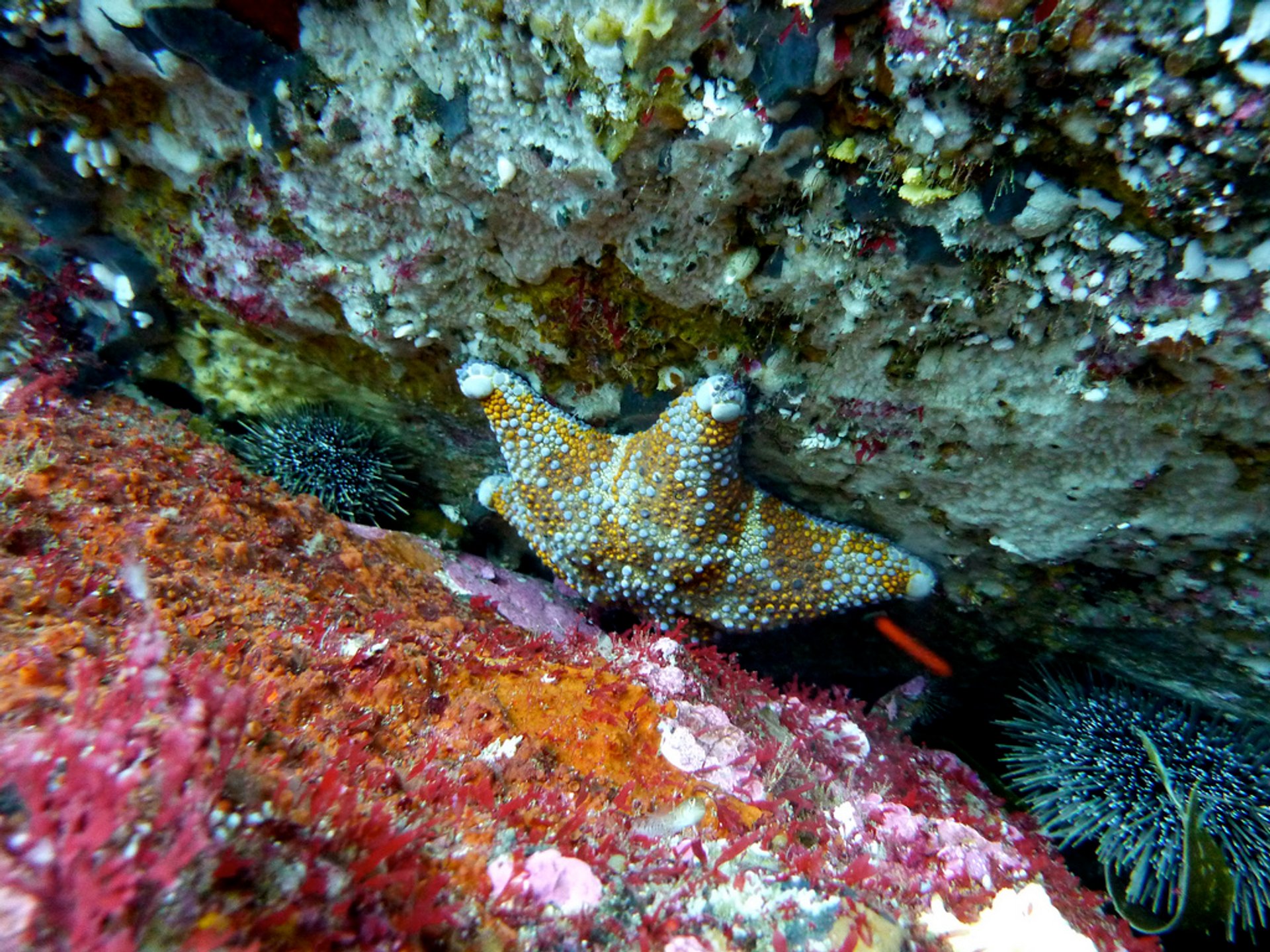 Boundlessly rich New Zealand submarine world can never be fully explored. However, a few diving spots are distinguished as the most spectacular. The first place is occupied by Poor Knights Island recognized as one of ten top world's diving sites. The area has four dive spots and boasts 125 species of reef fish, sponges, stingrays, even passing humpbacks and turtles, as well as underwater kelp forests, splendid anemones, vibrant seaweeds and a plenty of submerged caverns and arches, including the world's largest sea cave and famous Maomao Arch populated by thousands of blue maomao.
Breathtaking underwater displays are provided by the waters around White Island known for being the only active volcanic area in New Zealand. There you will find kingfish, bizarre moray eels and rare Diadema urchins roaming around Diadema Rock. Unique diving experience is assured by Riwaka Caverns offering miraculous stalactite and stalagmite formations and pink limestone waterfalls. Diving in Kaikoura waters involves mammals encounters, in particular dusky dolphin pods, sperm whales, albatross and more.
Another colourful underwater displays are offered in Aramoana Mole boasting lush underwater forests, or Fiordland National Park famous for red and black corals and multicoloured fish. New Zealand's underwater world also conceals a few shipwrecks inhabited with marine creatures. Greenpeace's flagship boat Rainbow Warrior sank in 1987 near the Cavalli Islands during the bombing in the Auckland harbour. While exploring the 40-meter long wreck, which lies 27 metres below the water surface, you will surely encounter scorpion fish, crayfish, mackerel, john dory, golden snapper and a plenty of anemones which are the most gorgeous at night. The Mikhail Lermontov Wreck is renowned as the biggest shipwreck dive within Australasia.
Near Wellington, one might find another shipwreck 24 meters down. Tui Wreck was sunk on purpose to form an artificial reef. Diving season varies depending on the location, for instance, the best time to dive around Poor Knights Islands is winter due to the best visibility, whereas Rainbow Warrior is to be observed from February till the end of June.
And the best time to dive around the White Island is summer due to spa pools. Thus, if you come anytime between winter and summer, you will definitely find a few dive spots open for the diving season.
Find hotels and airbnbs near Scuba Diving (Map)