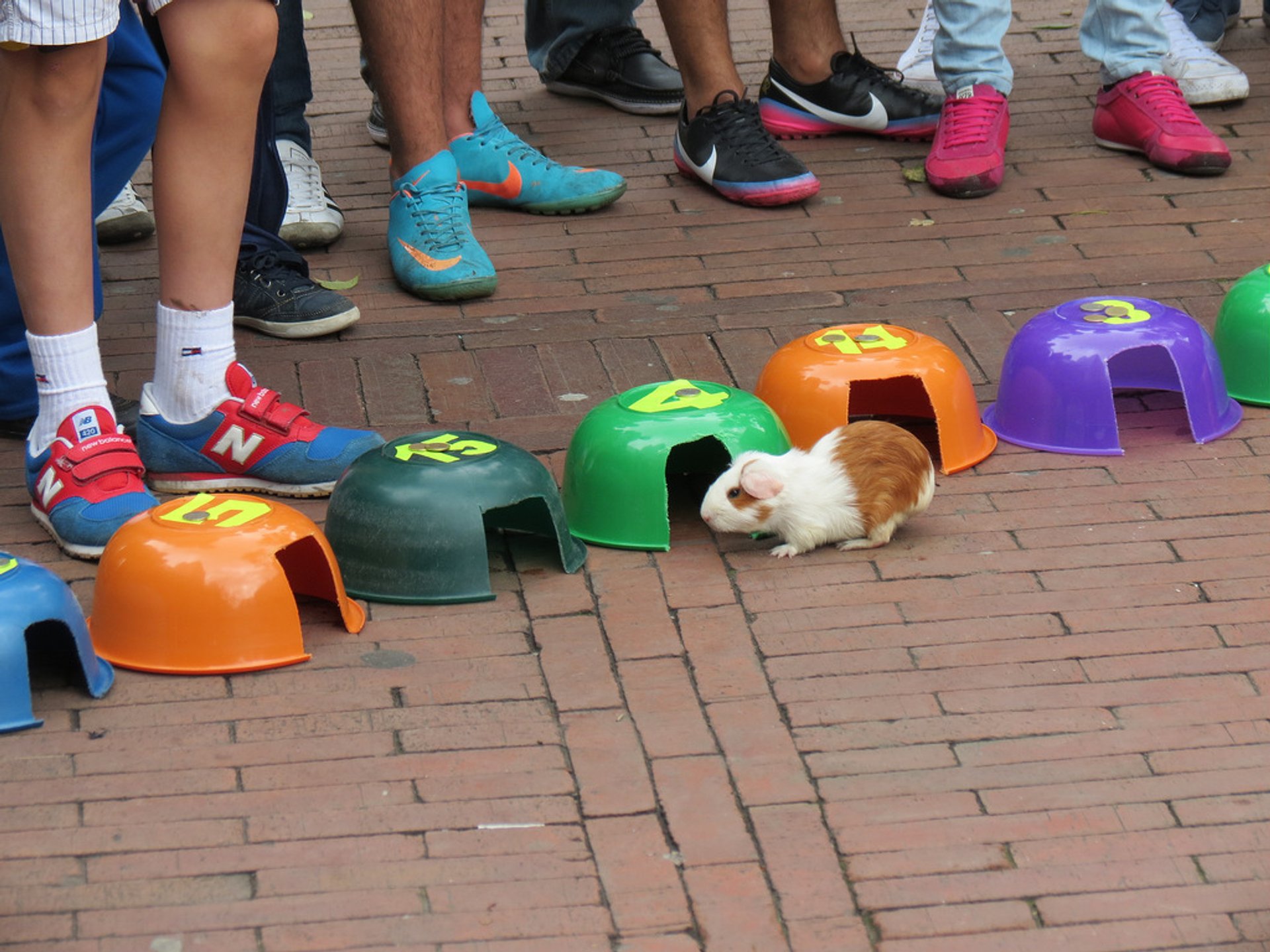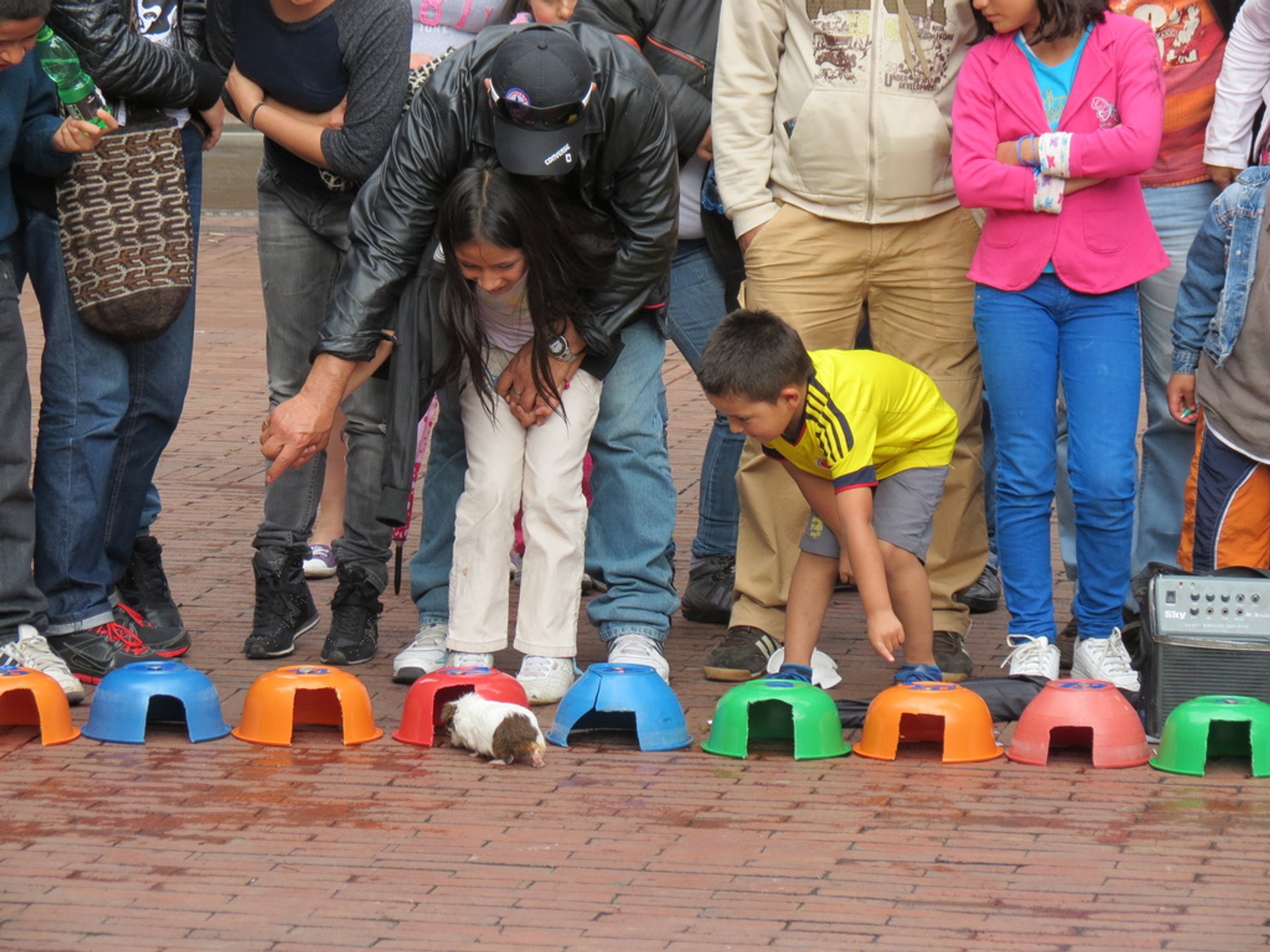 Guinea pig racing is one of the craziest activities in Bogota but at the same time very exciting. You can attend it during Sunday Ciclovia when the centre of the city is blocked for traffic.
How does this race work? There are twenty upturned buckets and ten guinea pigs waiting to start. You need to put a peso in one bucket or more and hope that the guinea pig will choose it. When the commentator says the game has started, one guinea pig starts to run, and the competition is done when it is inside of the bucket. The winner will get money back plus extra pesos. This activity always attracts lots of visitors, and, well, some pick-pockets.
Guinea pig racing is available all year-round on Sundays. It is organised by the residents unaffiliated with the city authorities, so there are no fixed locations or schedules.
Find hotels and airbnbs near Bogota Guinea Pig Race (Map)