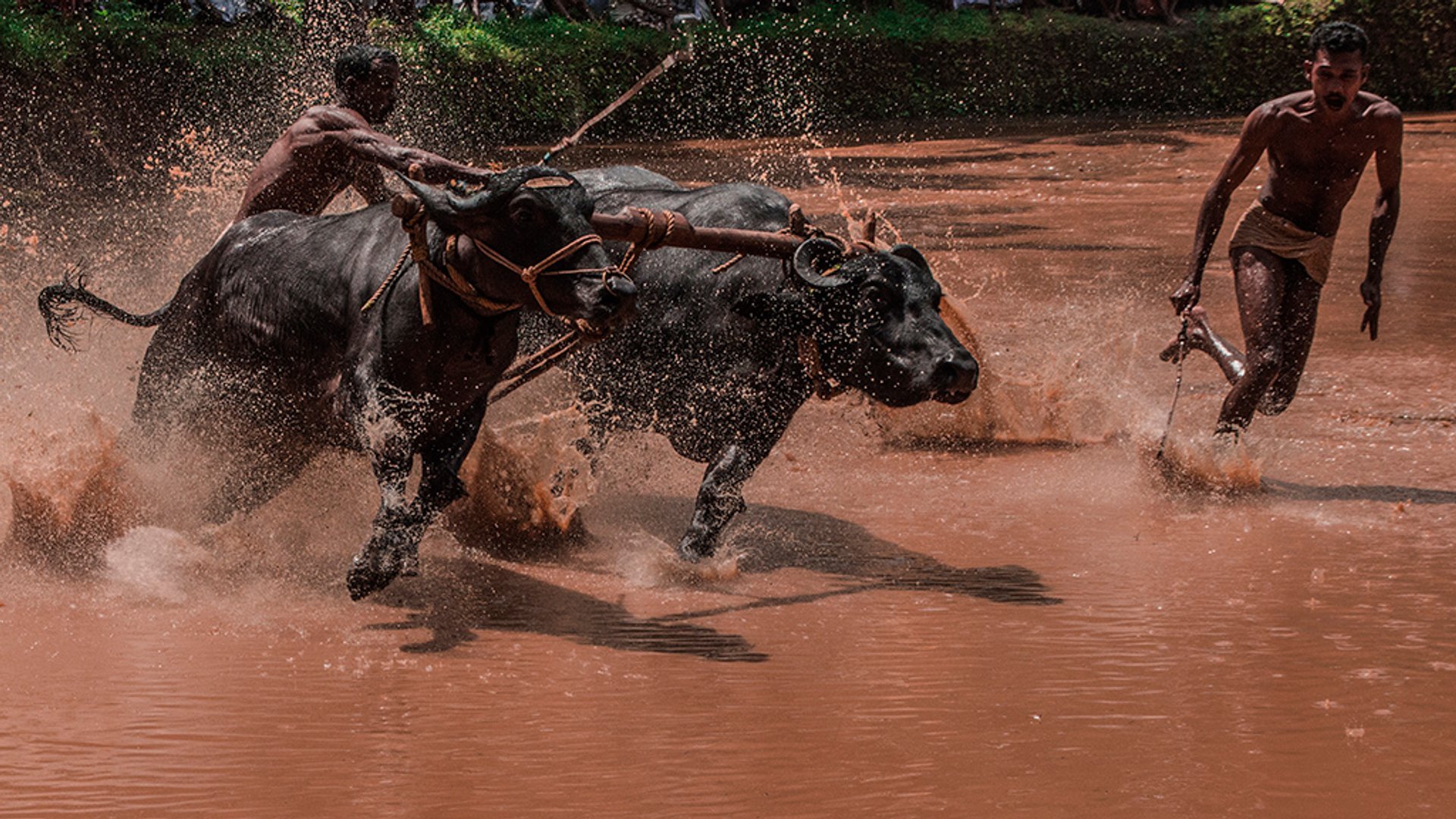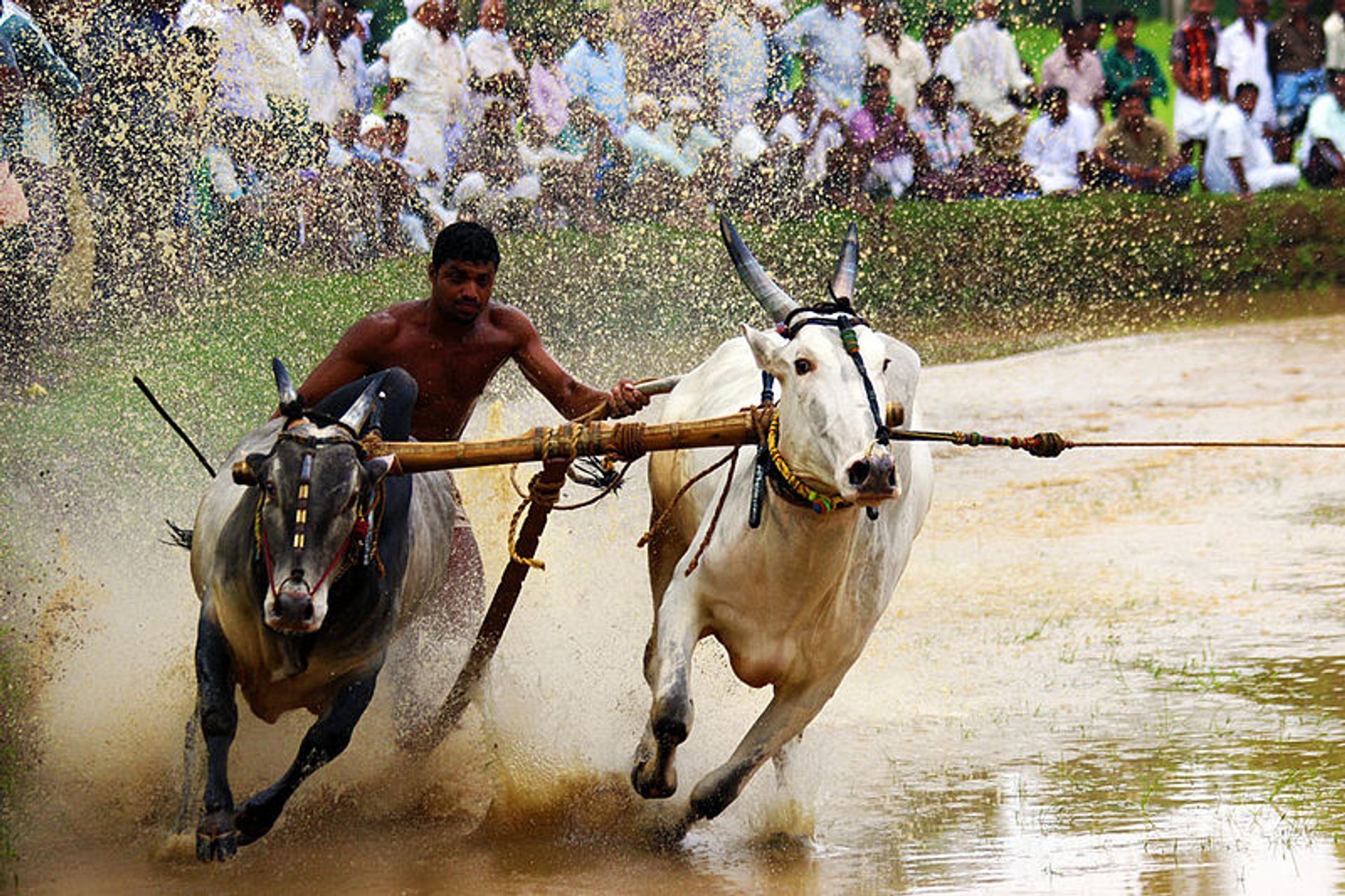 This peculiar race takes place in villages of Kerala in southern India and each year several pairs of bulls are sent charging down the paddy-field guided by brave contestants. The rice paddies are football-field-sized areas, freshly ploughed and flooded in ankle deep water right before the contest. As the race starts, half-naked bull guides hang onto the tail or a harness of an animal and skim through the mud surface. A pair of bovines is usually managed by three people forming a team, and about 30 teams participate in the festival annually.
Handlers drive and lead the bulls along the paddy while the surfer is tasked with remaining upright in their wake. Skilled riders are well practiced. The bulls, as well as the bovines, are specifically fed and trained just for this traditional race. Before they get muddy, the bulls are well-groomed, their horns polished and optionally decorated in a traditional way.
During the event, the villagers round the fields keep a safe stand-off distance. Excitement is in the air as there is hard competition over these races.
The race takes place on one day during the post-harvest season in August and lasts from noon until dusk. Multiple awards are usually bestowed with categories such as different speed and style. And yes, it's a serious kind of entertainment: teams invest heavily in training their bulls and pay about $200 for the chance to compete in this race.
Probably the most famous among bull races is held in Anandapally (Anandapali) village Pathanamthitta District close to Adoor City in Kerala. Traditionally dates fall around August 15 every year.
Find hotels and airbnbs near Bull Surfing (Map)