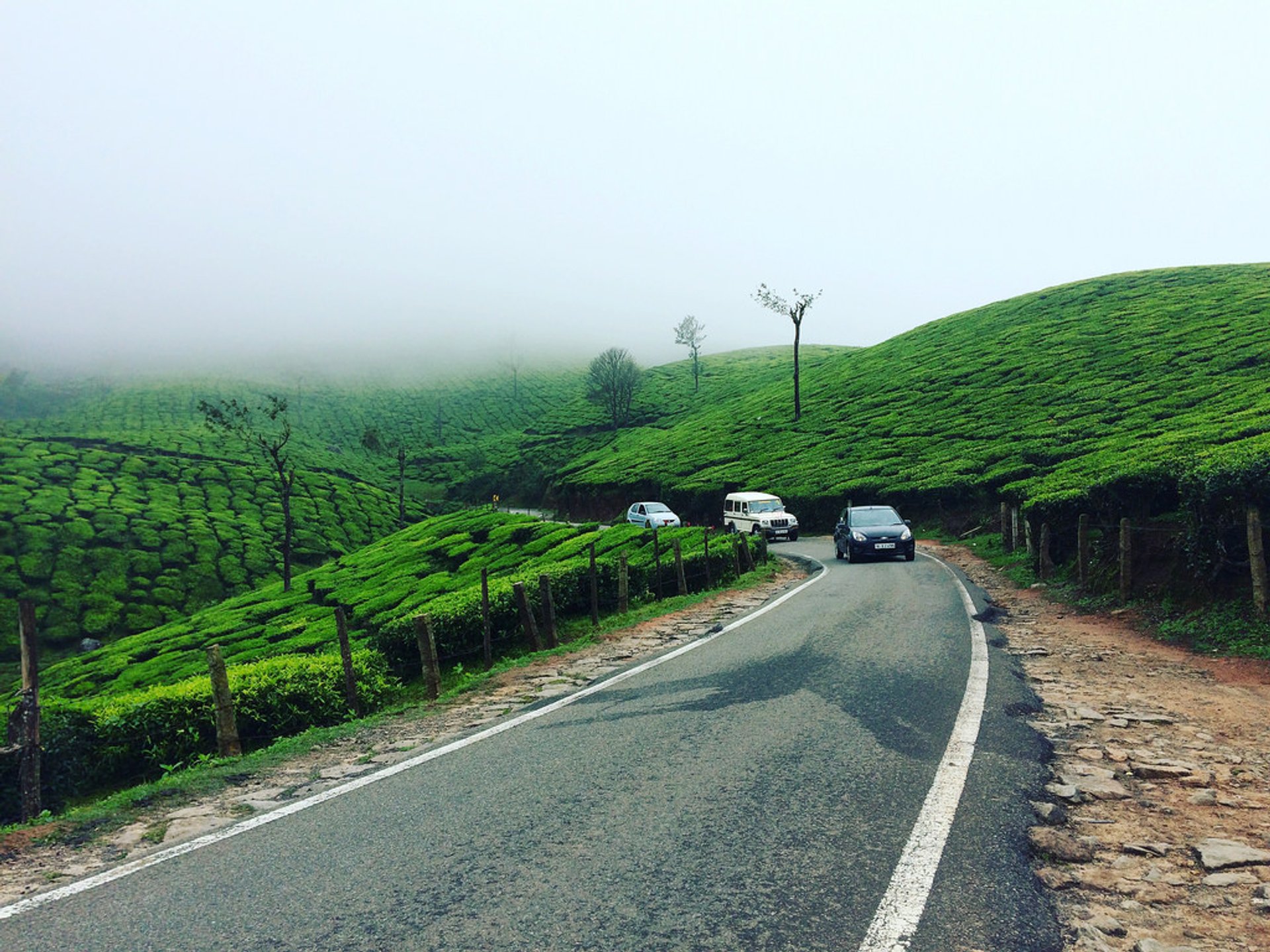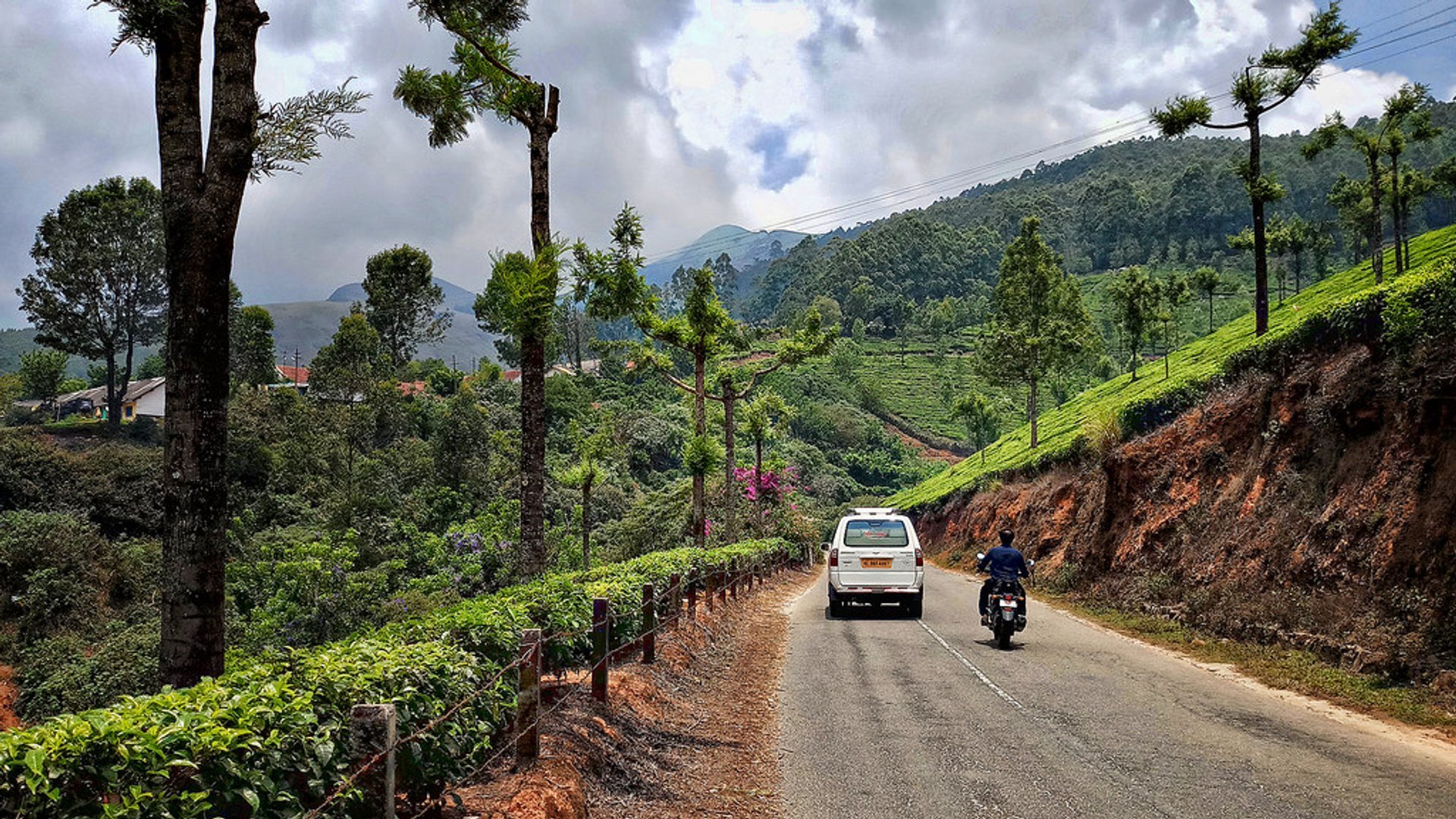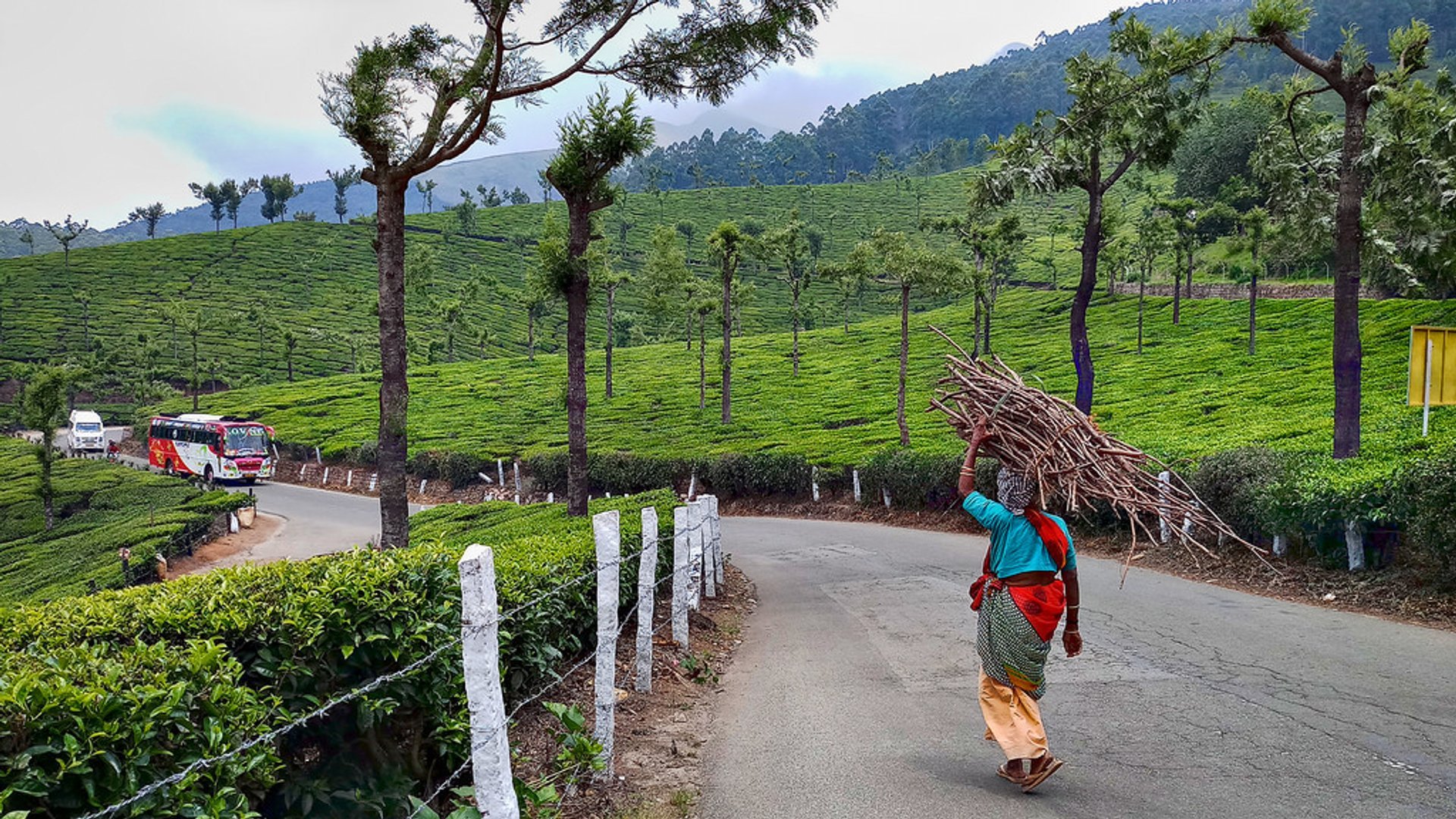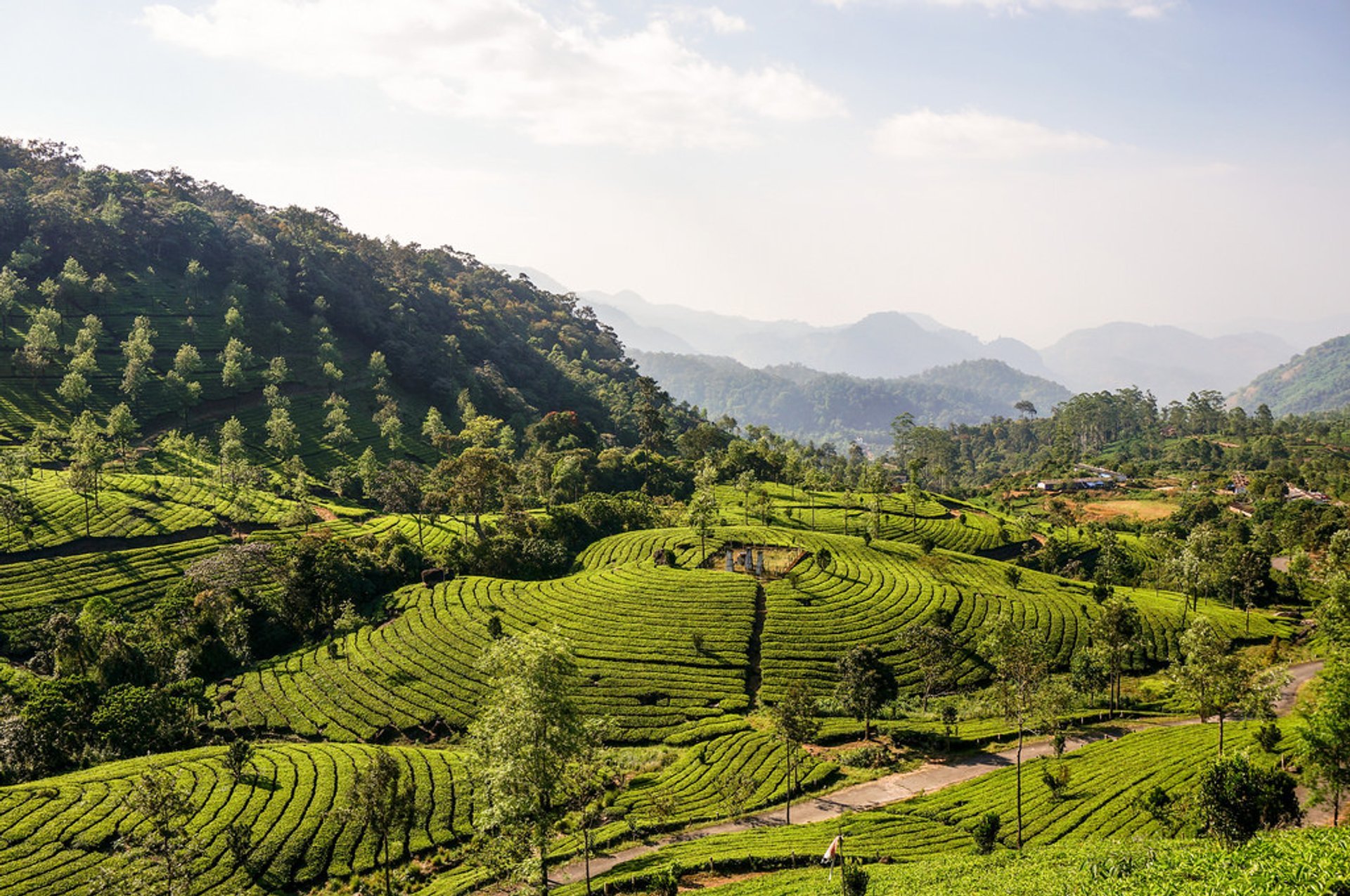 Munnar Road is a picturesque ascent from Kochi to Munnar, about 130 km (80 mi) in length. A three-hour drive along the curvy zig-zag NH 85 provides beautiful views of the mountains, valleys, and waterfalls. The road is somewhat narrow and broken with numerous bends and curves, plenty of blind spots, and some areas where the road borders a cliff. It can become rather dangerous during monsoons in mid-summer, so the best time for a ride is from August to mid-June.
Once you get closer to Adimali, you'll see lots of tea plantations and tea factories on both sides of the road. The view of the lush green plantations can be surpassed only by the aroma of the freshly gathered tea leaves that you will remember for the rest of your life.
Munnar is a beautiful resort town, one of the most popular destinations of Kerala. It is nestled in the midst of the Western Ghats mountains at an elevation of 1,700 m (5,600 ft) above sea level. Once in Munnar, there are plenty of great hiking routes. You can trek to Meesapulimala Peak, the second highest peak in the Western Ghats reaching up 2,640 m (8,661 ft). You can also visit a Kolukkumalai tea estate nearby. Another option is to trek to Chokramudi—the Lonely Giant with an elevation of 2,194 m (7,200 ft). For a different scenery try Mathikettan Shola Rain Forest Trek that passes the beautiful Cardamom forests.
Find hotels and airbnbs near Munnar Road (Map)