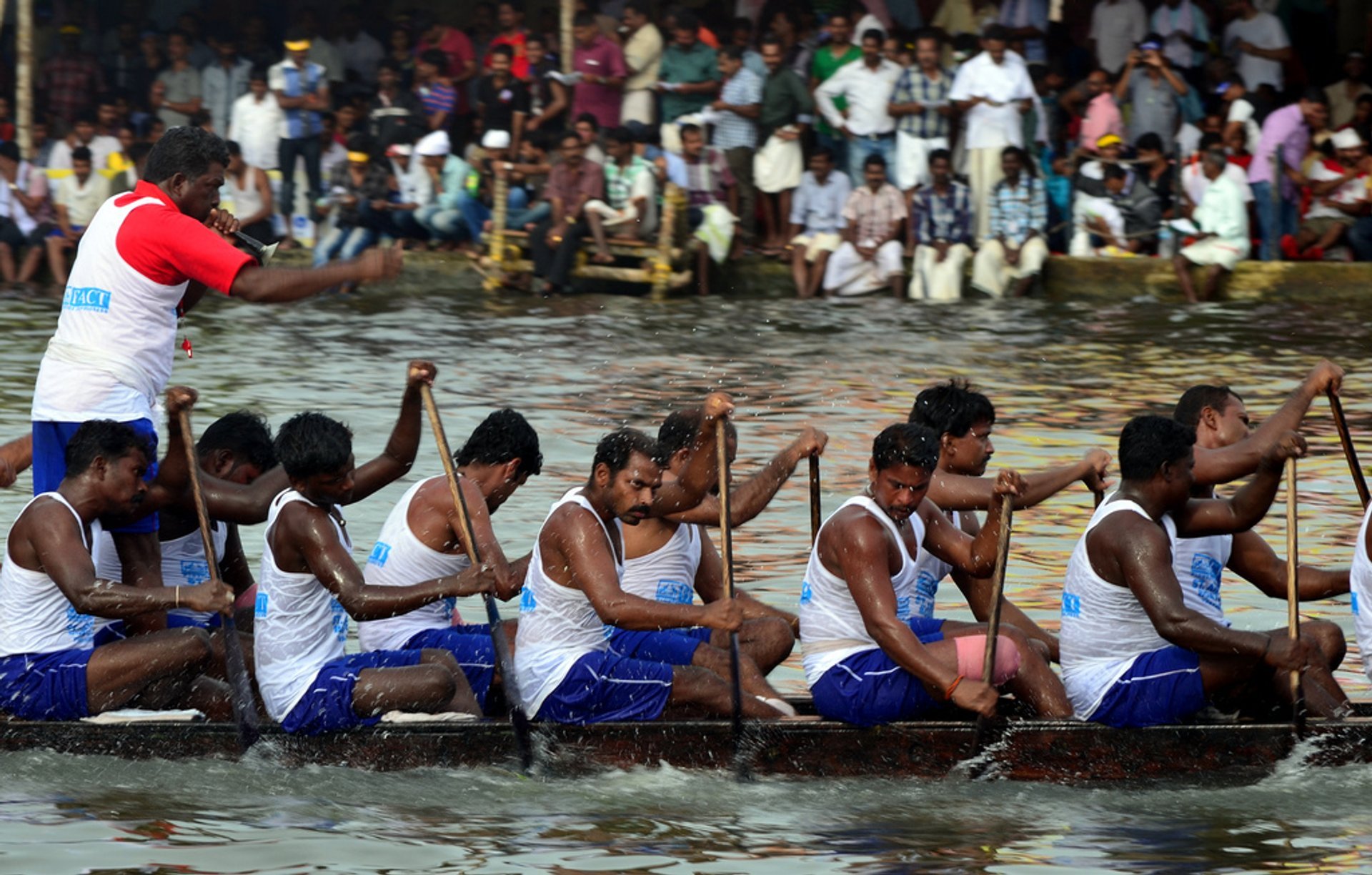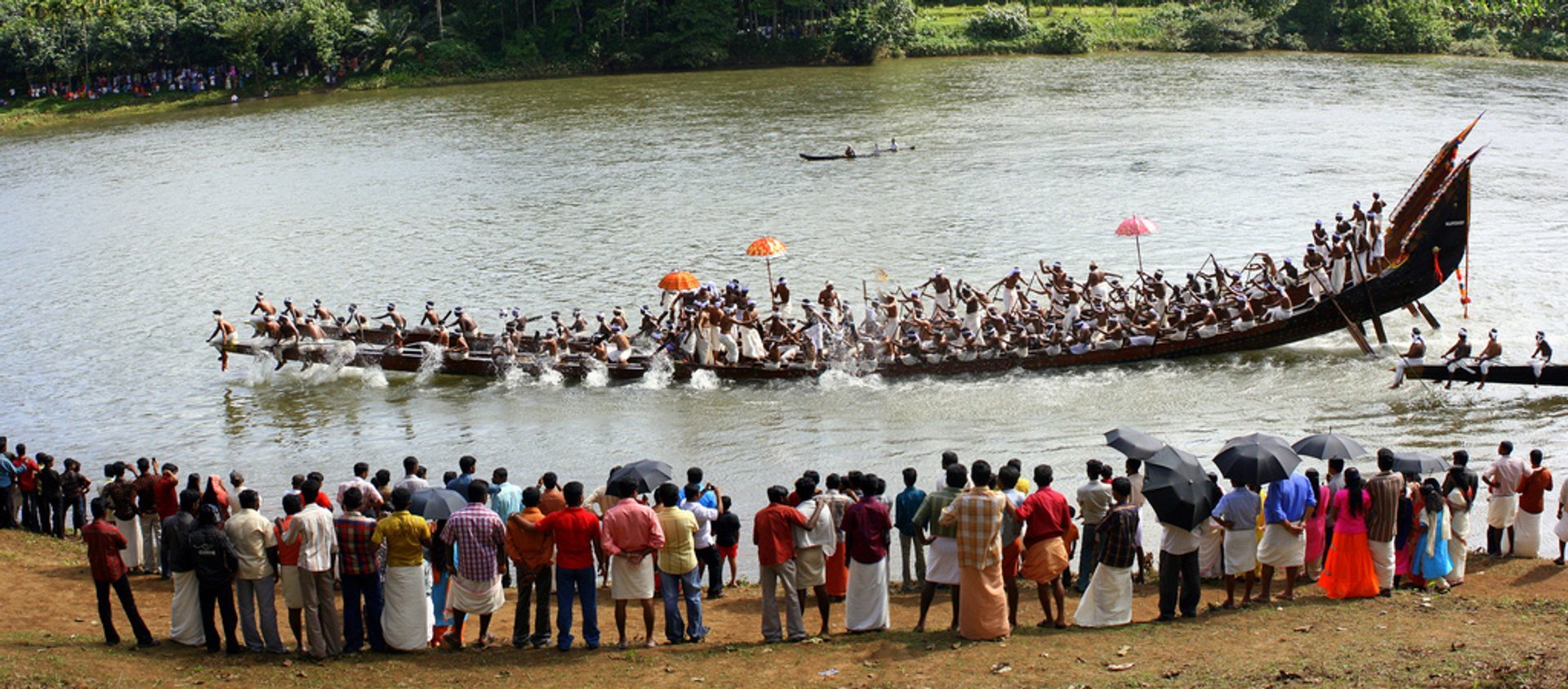 A unique and traditional sporting event in Kerala, the boat races are usually held with great excitement during various festivals.
Don't worry, there aren't actually any live snakes in the boats! Just boats in the shape of a snake! A snake boat (or chundan vallam) is a long, canoe-style boat used by the people of Kuttanadu. It's a traditional boat of Kerala, which typically is 30–35 m (100–120 feet) long, and holds64 or 128 rowers. Every village in the region is proud of their own snake boat. There are 50 boats of various shapes and sizes, which belong to different categories. Every year the boats are raced along the rivers and lakes. Spectators go wild as a hundred men bring down their paddles in perfect unison with furious drum beats.
There are four main snake boat races, and they are held each year in and around Alleppey: the spectacular Nehru Trophy Race, the oldest Champakkulam Moolam, the Payippad Jalotsavam on the confluence of the rivers Pampa and Achalkoil, and the Aranmula Boat Race along the Pampa River at Aranmula. The exact dates of snake boat races vary each year depending on the moon phase but usually are held from July to September.
Find hotels and airbnbs near Snake Boat Races (Vallam Kali) (Map)