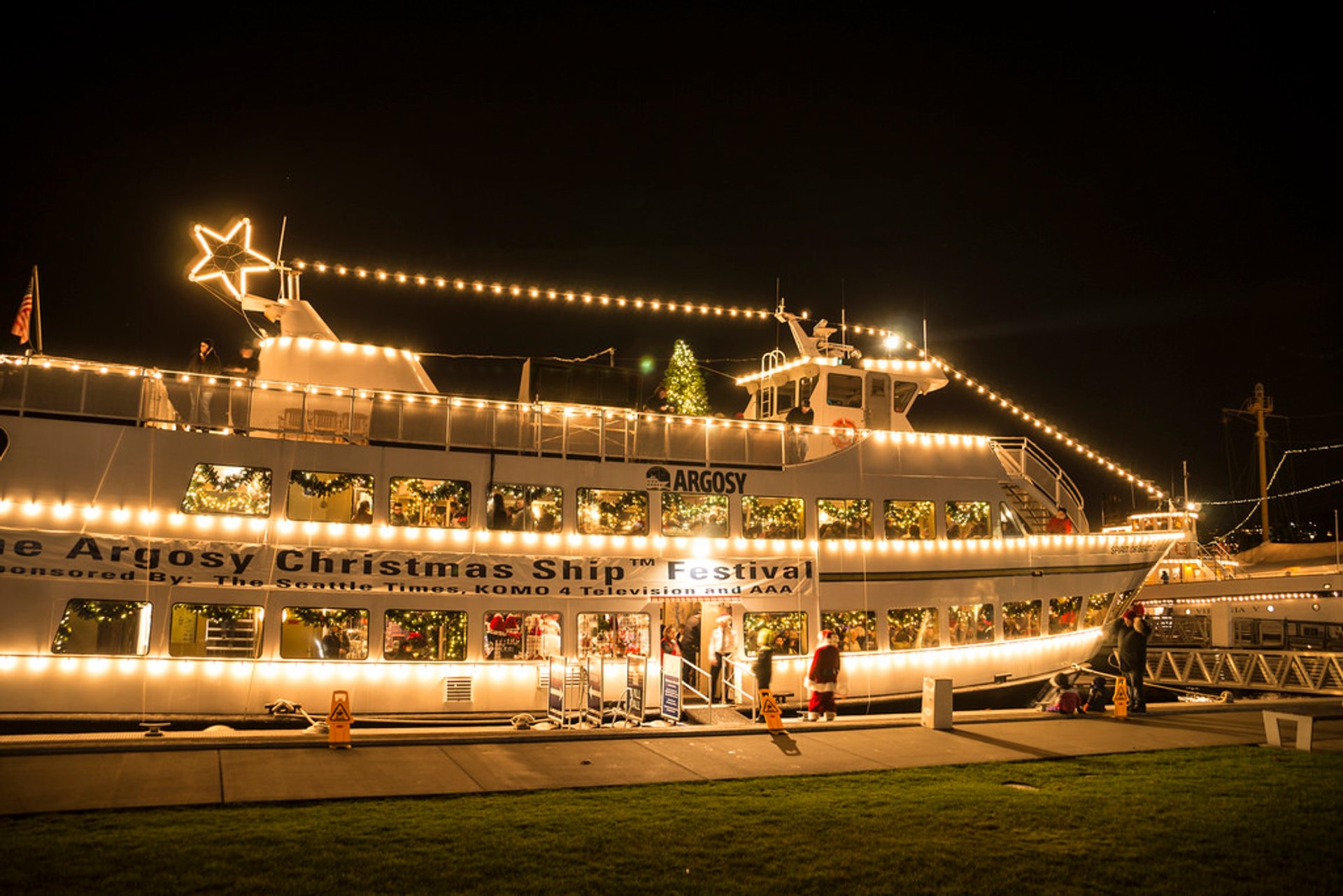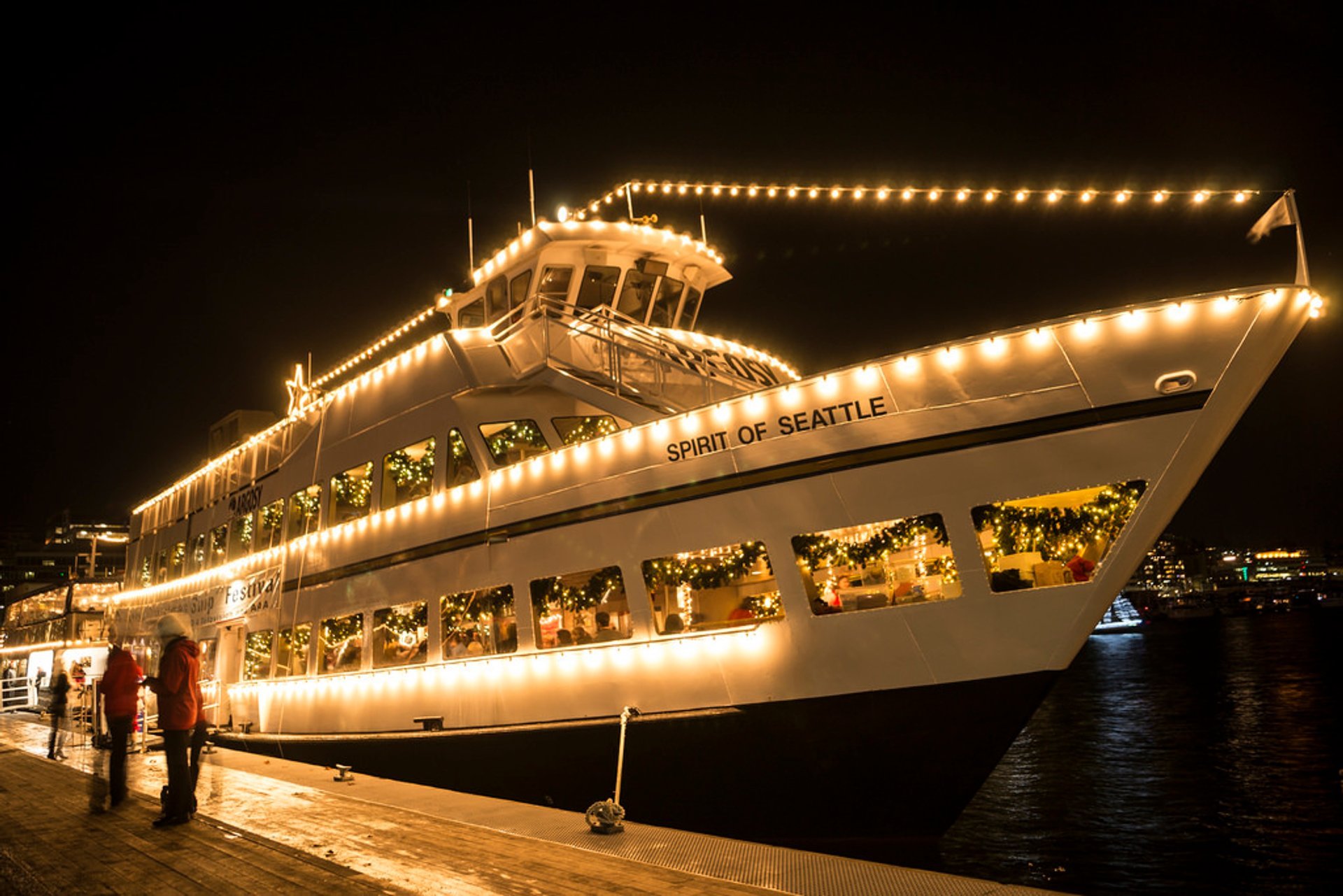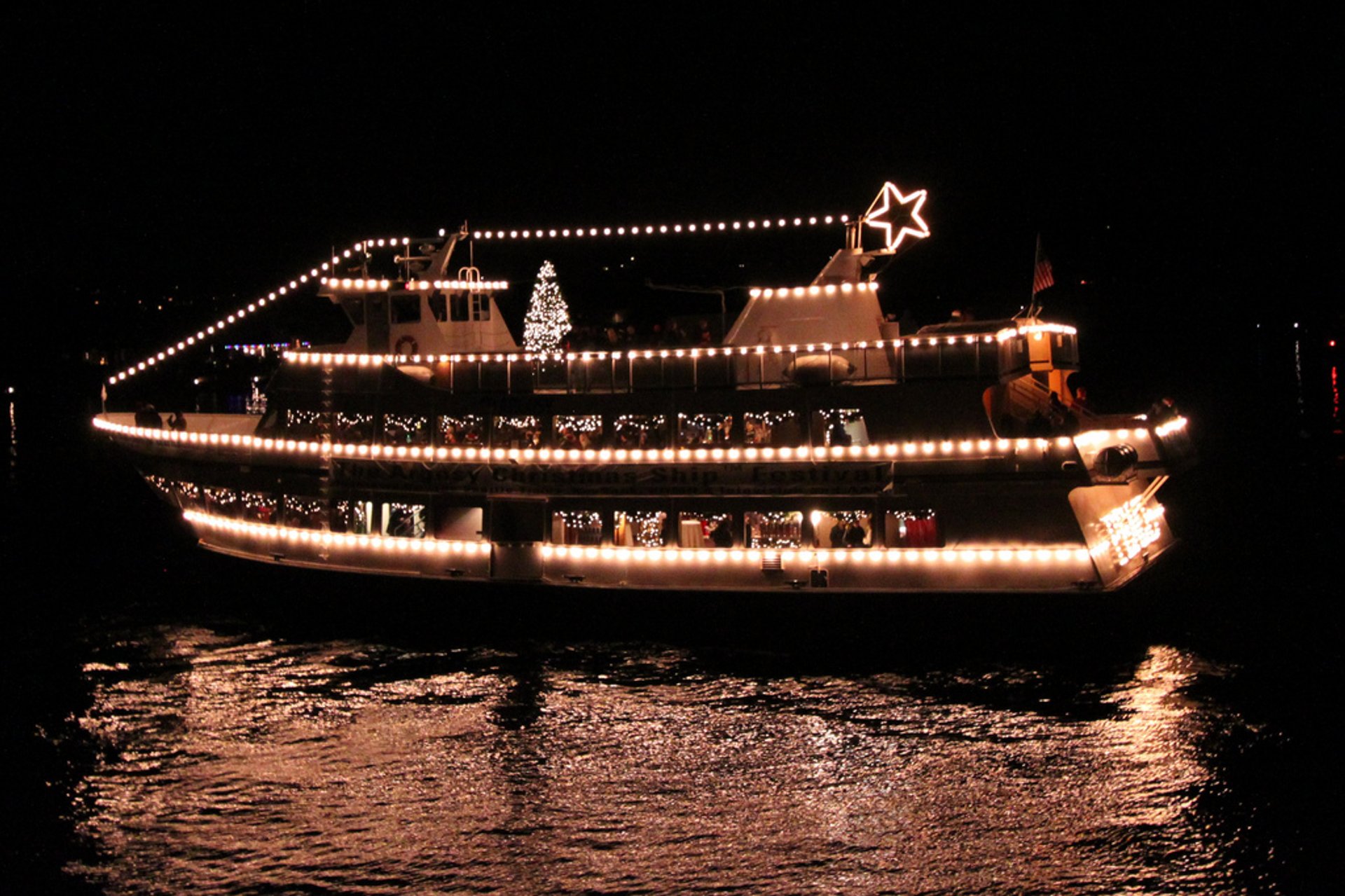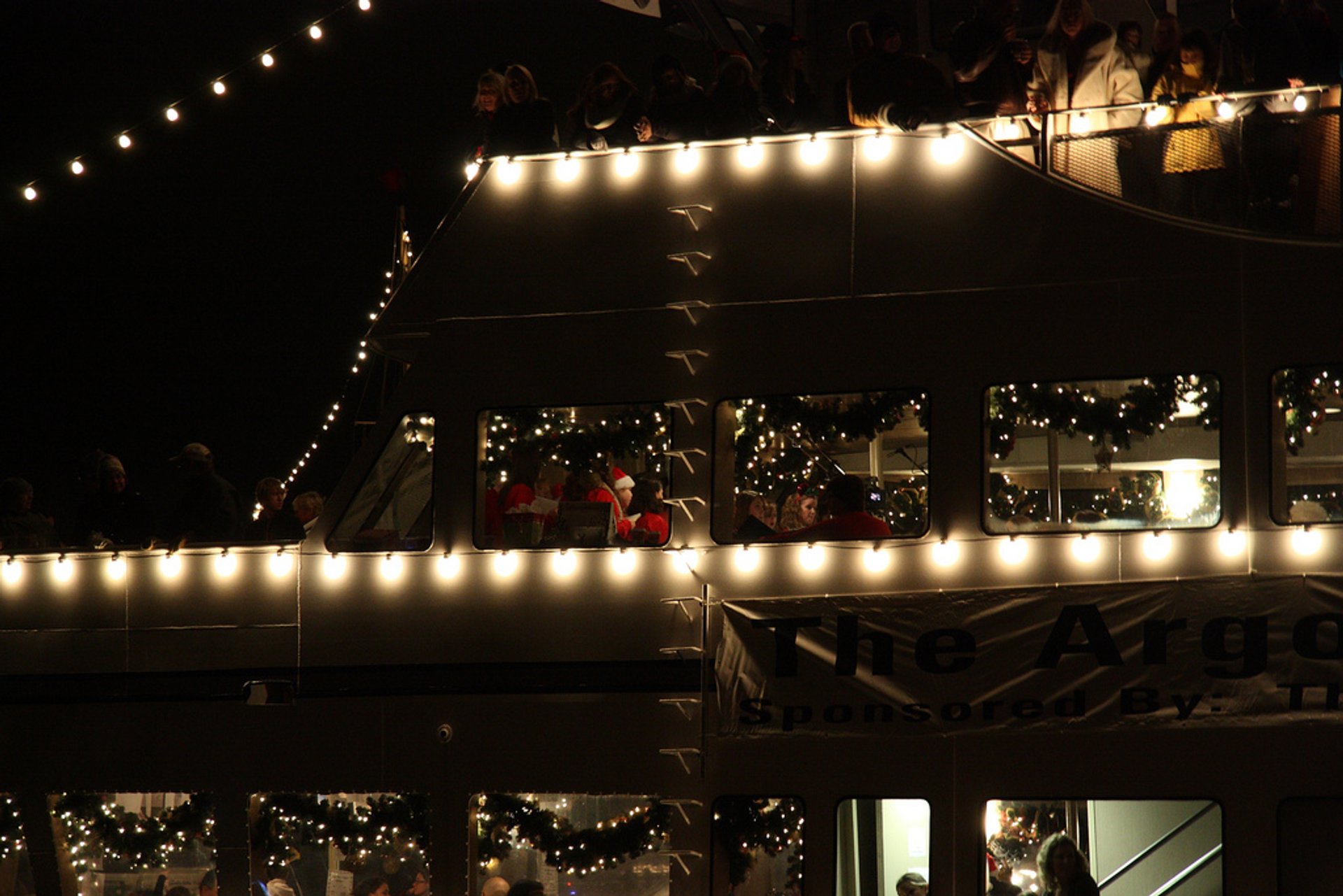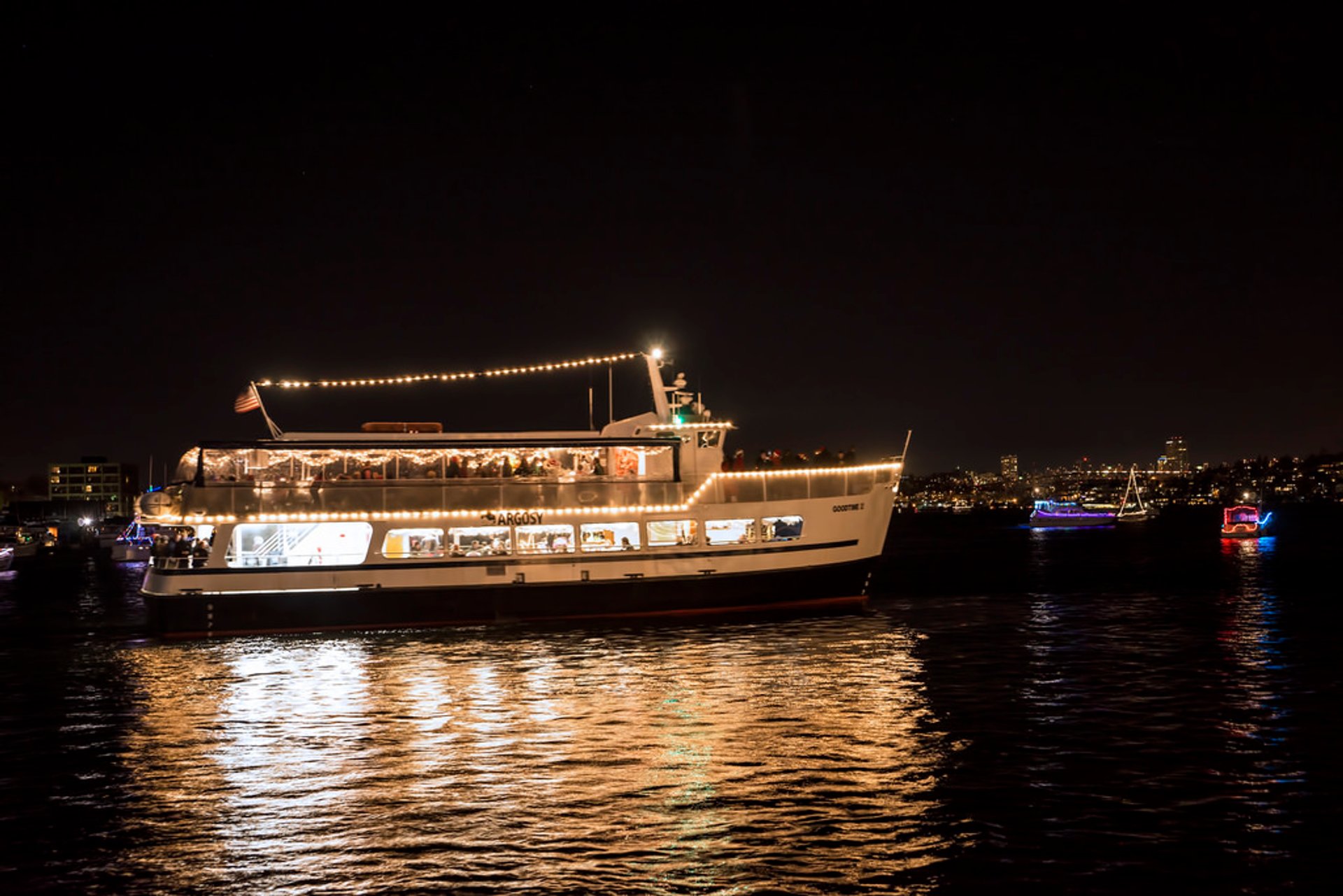 Christmas Ships at Lake Union Park
TIA International Photography | Seattle Parks
See accommodations nearby
Argosy Cruises Christmas Ship Festival is an excellent way to celebrate the holiday season, especially for families. The parade has been taking place since 1949, traditionally starting the day after Thanksgiving and running until December 23. Brightly decorated and glowing with thousands of lights, the Christmas ships parade through dozens of waterfront neighborhoods around Lake Washington and Puget Sound. Choirs perform carols on board the Christmas Ship, entertaining not only passengers but also those viewing from the shore.
The Christmas Ship Parade departs from Lake Union Park, so it's an excellent watching spot to enjoy the lights and caroling for free. Fremont Cut is another good place to watch the ships passing by. Or you can take your own boat, decorate it with lights, and join the parade!
If you choose to ride the Christmas Ship Lead Boat, there will be plenty of entertainment onboard, including Santa, sing-alongs, contests, children's holiday craft workshops, a bar, and a cafe. There will be a reading of "Twas the Night Before Christmas" by Santa Claus himself. All kids will receive gift bags and tons of fun during the trip. You can also ride a Christmas Ship Follow Boat to enjoy the lights from a distance.
Find hotels and airbnbs near Christmas Ship Festival (Map)