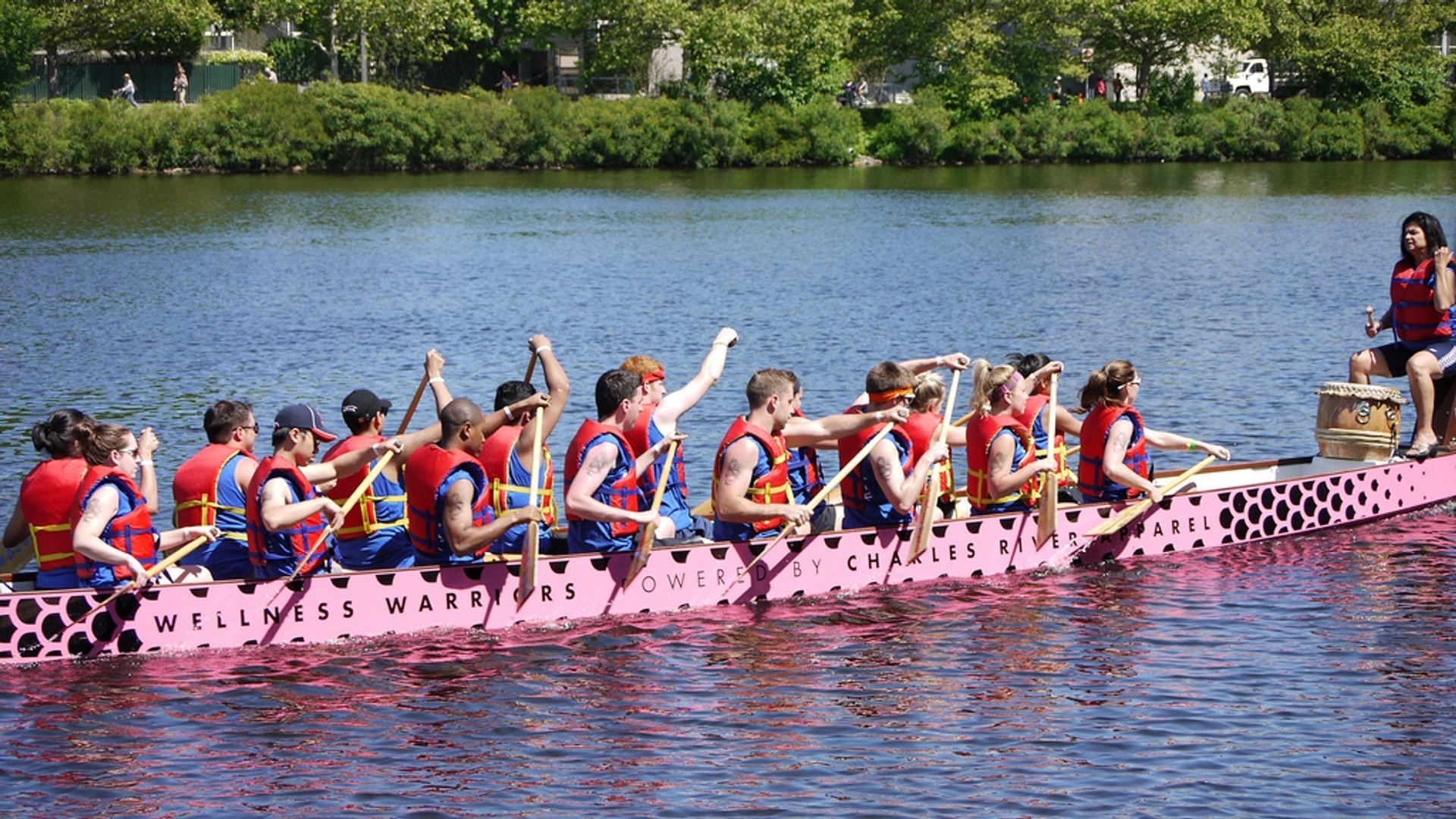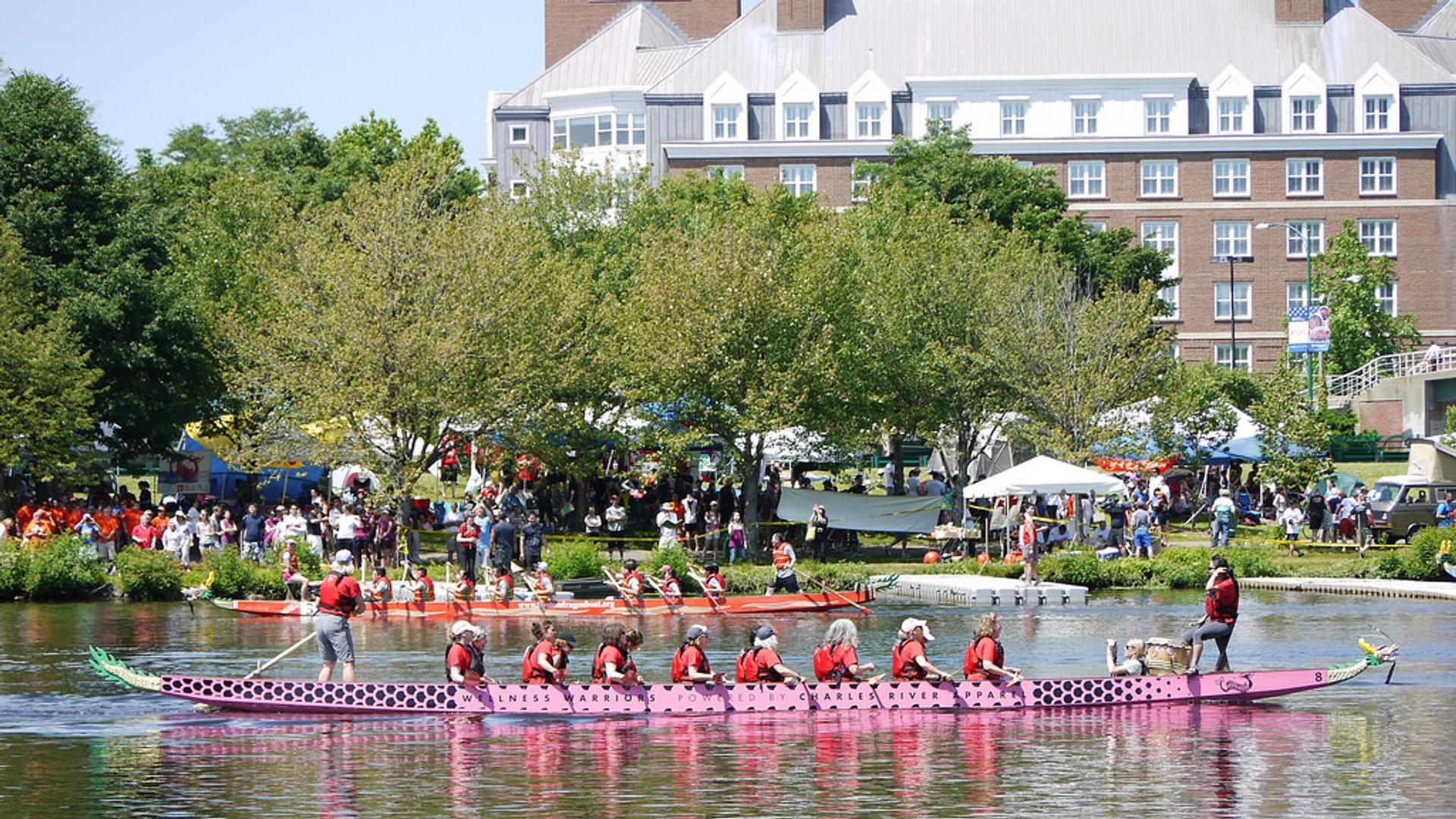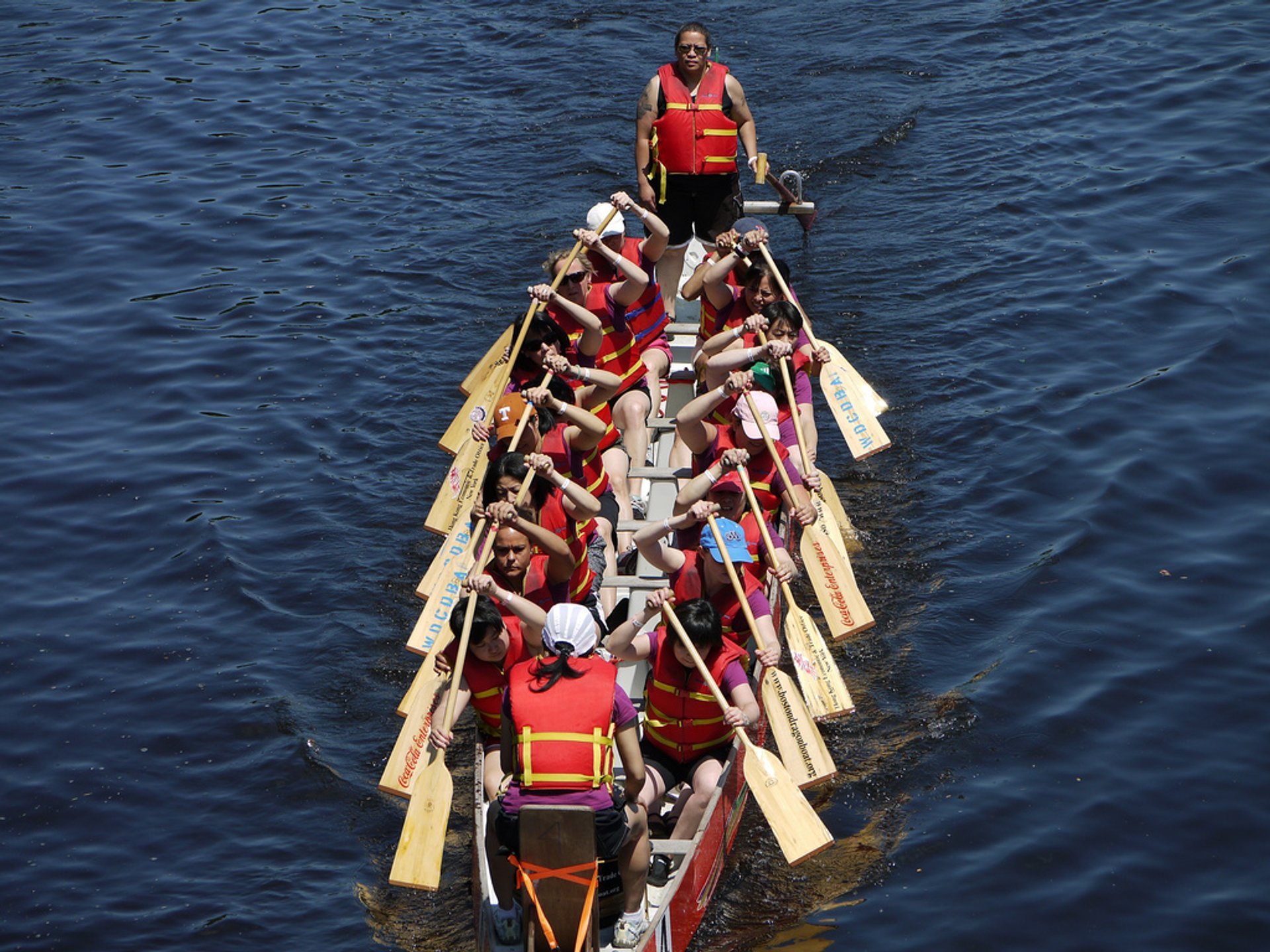 Since 1979 the Annual Boston Dragon Boat Festival has been a great way to spend a summer weekend on the Charles River. The event is dedicated to the death of the Chinese poet and patriot Qu Yuan (ca. 340–278 B.C.). It grew from a small neighborhood event into the area's largest water festival of its kind, attended by over 20,000 spectators each year. Admission to the festival is free of charge.
The most interesting part of the festival is the race between about 70 teams, accompanied by various cultural performances. Each boat has 20 paddlers to row the 500-meter course. While you watch you can try Asian fare, and traditional Chinese arts and crafts. The event features various Asian communities in the Greater Boston area, promoting their distinct cultures. In other words, you'll have a unique opportunity to experience the Asian cultures from within.
Dragon Boat Festival is celebrated in many countries on the fifth day of the fifth month of the lunar calendar. The tradition began about 2,000 years ago when Yuan drowned himself as an act of protest. Boston was the first North American city to hold a Dragon Boat Festival, and it is the largest such event in New England.
Boston Dragon Boat Festival main festivities usually take place on the Charles River between Boston and Cambridge, near the John W. Weeks Footbridge.
Find hotels and airbnbs near Boston Dragon Boat Festival (Map)