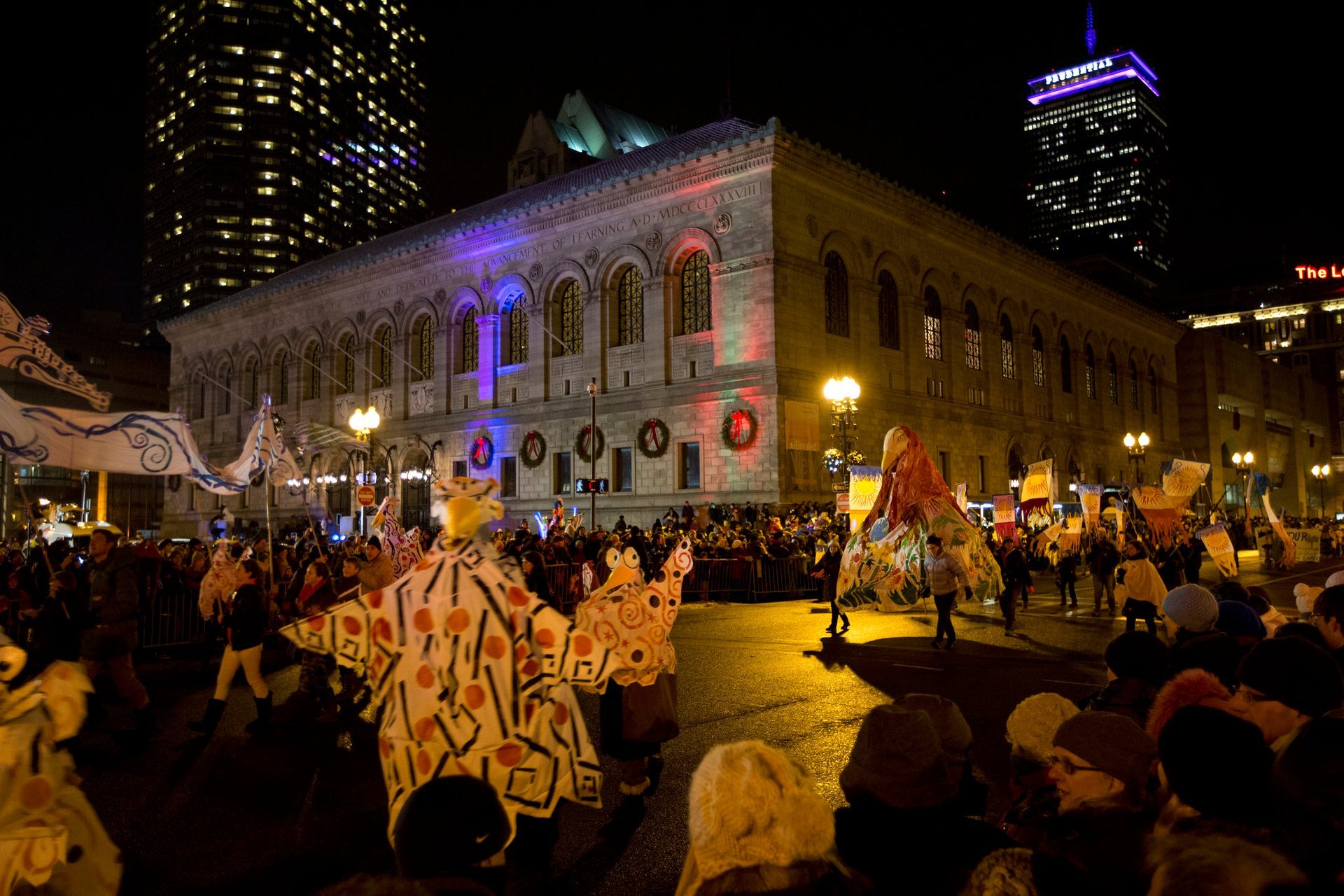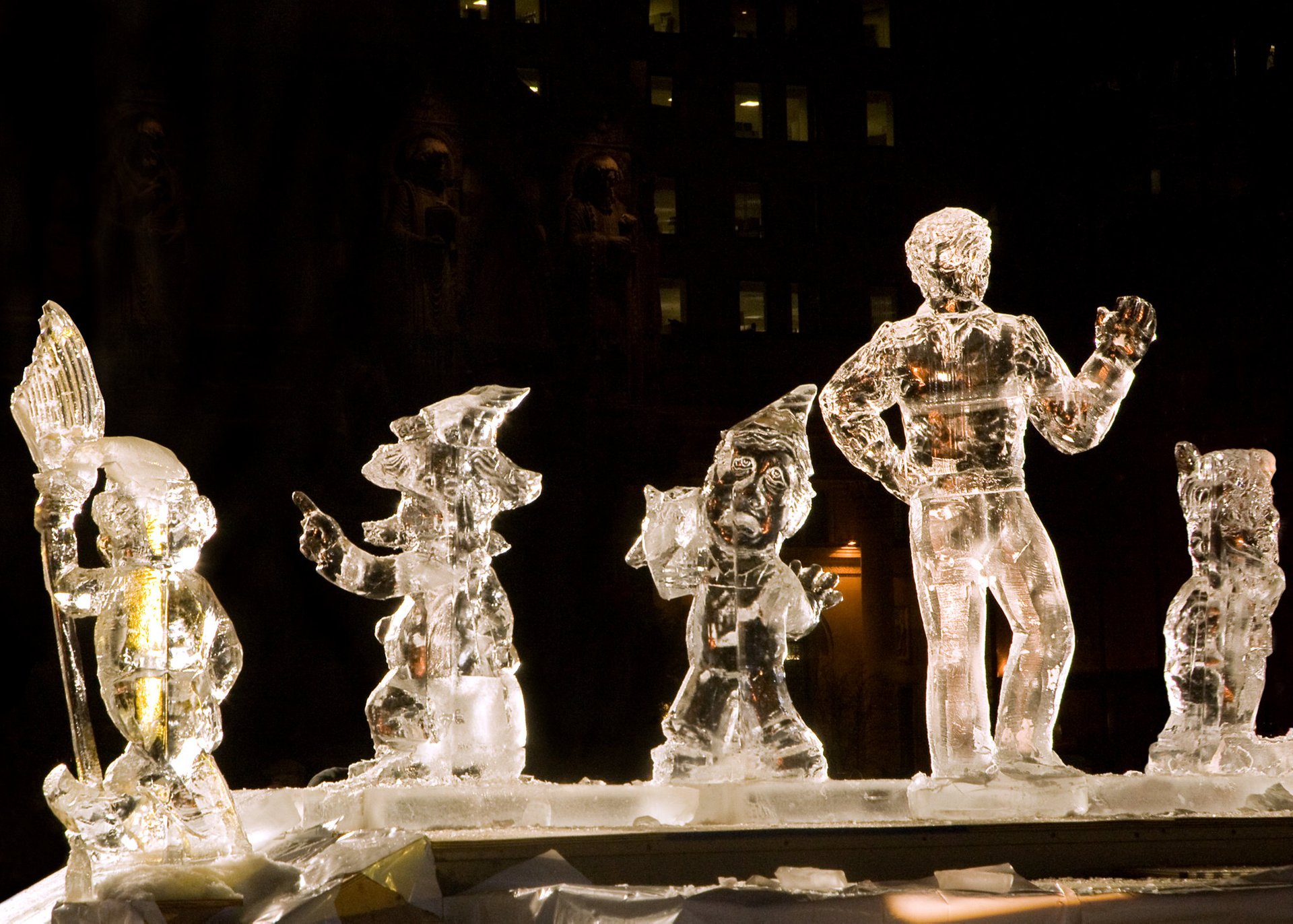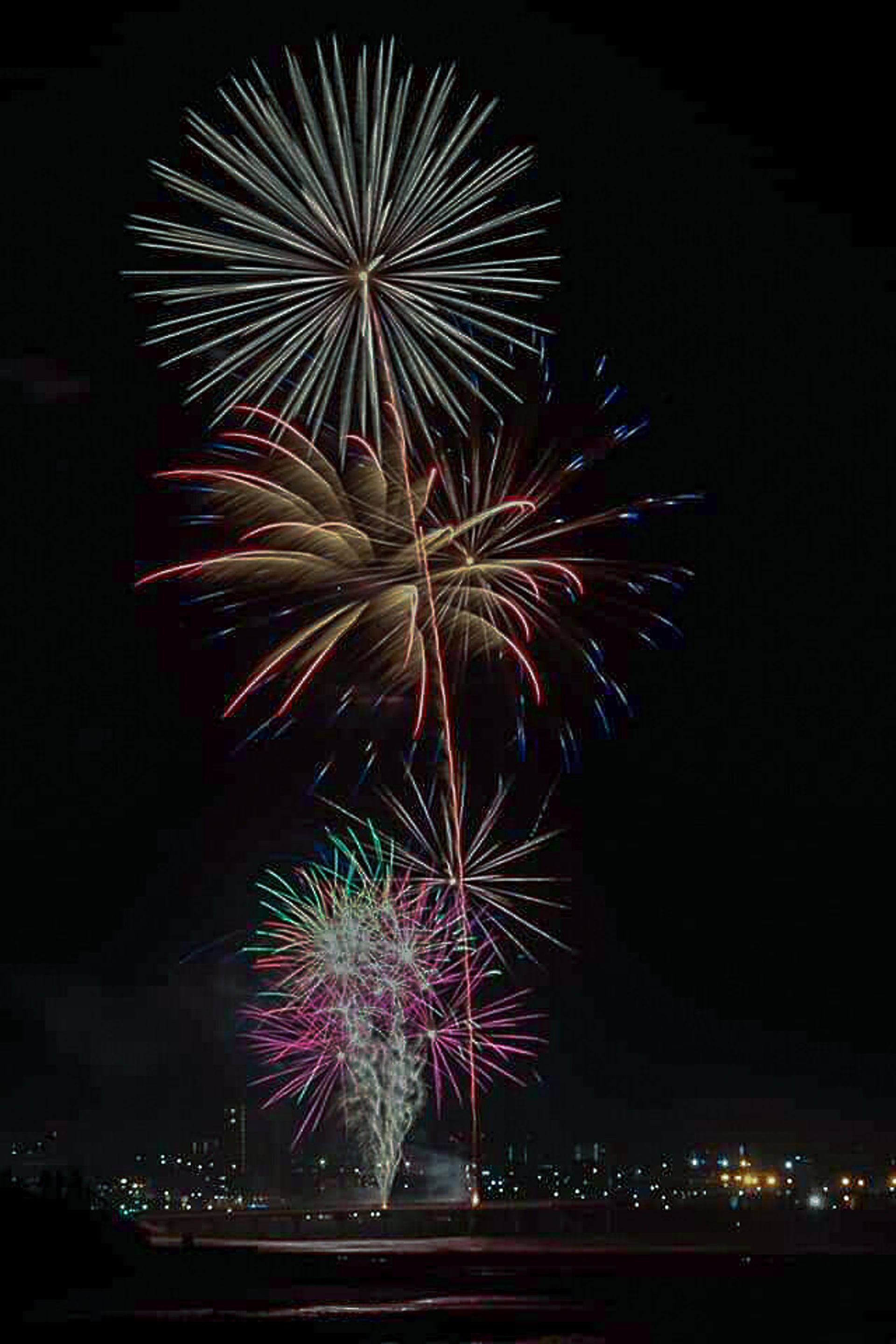 First Night in Boston
Massachusetts Office Of Travel & Tourism
See accommodations nearby
Boston hosts one of the most massive New Year's Eve celebrations in the country. About one million people gather downtown to cheer, party, check out holiday lights, watch the parade, and admire the fireworks. One of the main highlights is the Countdown at Copley Square at midnight. If you would like to avoid big crowds, Boston has a lot of options to offer. Many luxury hotels and restaurants host gala dinners with music and champagne. Or you can take a party cruise on a yacht. There's nothing more romantic than watching the marvelous fireworks show over Boston Harbor from a boat.
First Night Boston (December 31, 2022)
First Night is a one-of-a-kind celebration in Boston and has been a beloved tradition since 1975. It features the People's Procession parade on Boylston Street, ice sculptures exhibition, live music, dancing, and endless entertainment. Family-style events downtown start as early as noon, December 31. Bedtime-friendly fireworks over Boston Common are launched at 7 pm. The biggest crowds gather in Copley Square at midnight to ring in the New Year in a joyful and vibrant atmosphere with firework displays bursting overhead.
Illuminate the Harbor (unconfirmed in 2022)
One of the greatest places to be in Boston on New Year's Eve is Christopher Columbus Park. The park looks stunning during the holidays with beautifully illuminated trellis, entertainment, and activities. Christopher Columbus Park is also an excellent place to watch the massive fireworks display, called Illuminate the Harbor. The fireworks are launched from barges located between Long Wharf and Fan Pier. Other good areas to watch the show are Fan Pier, the Downtown Waterfront, South Boston Waterfront, East Boston Harborwalk, and Castle Island. Cruise companies also offer a variety of special cruises on boats and yachts around Boston Harbor at that time. What a beautiful way to spend the last night of the year in Boston!
Find hotels and airbnbs near New Year's Eve in Boston (Map)