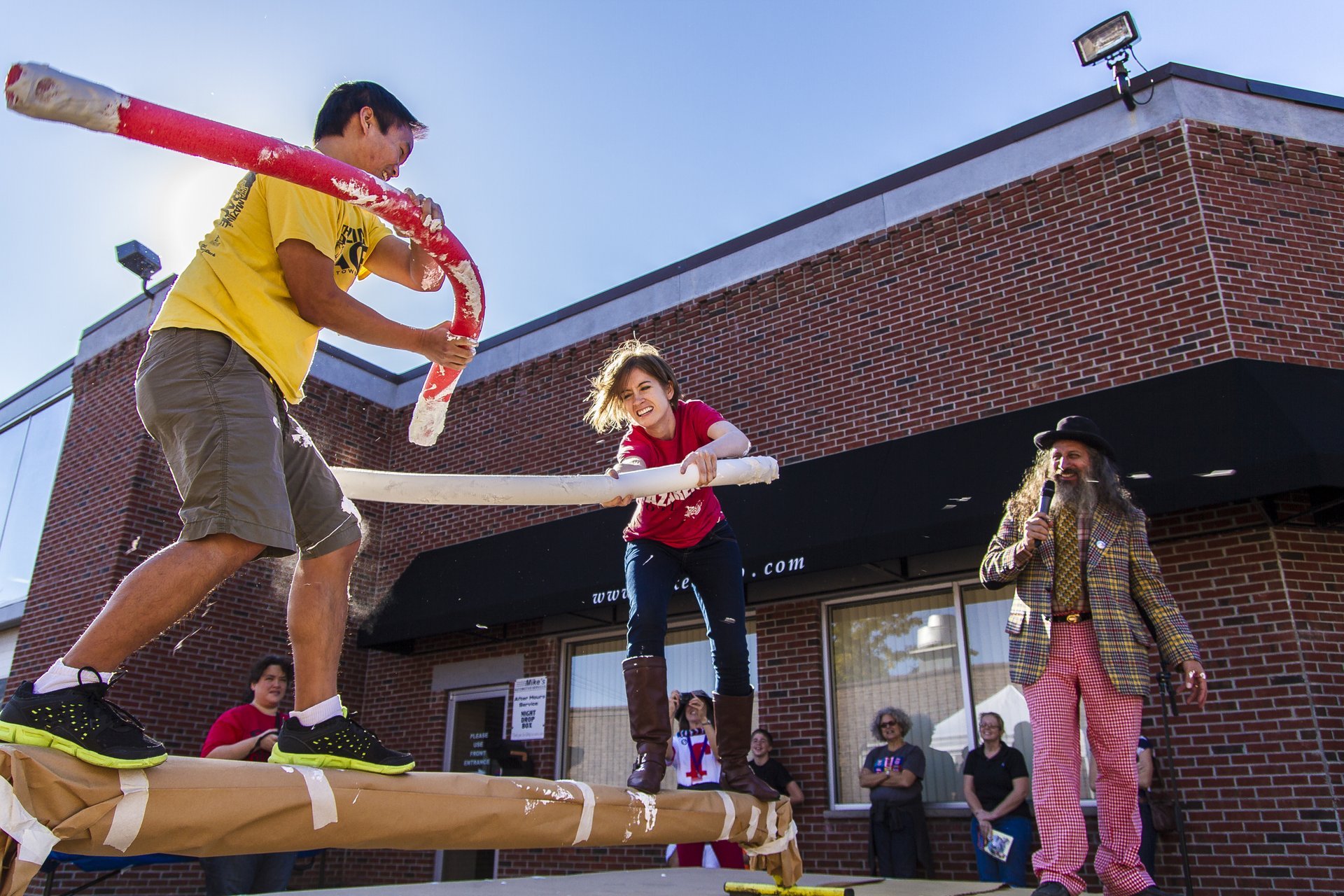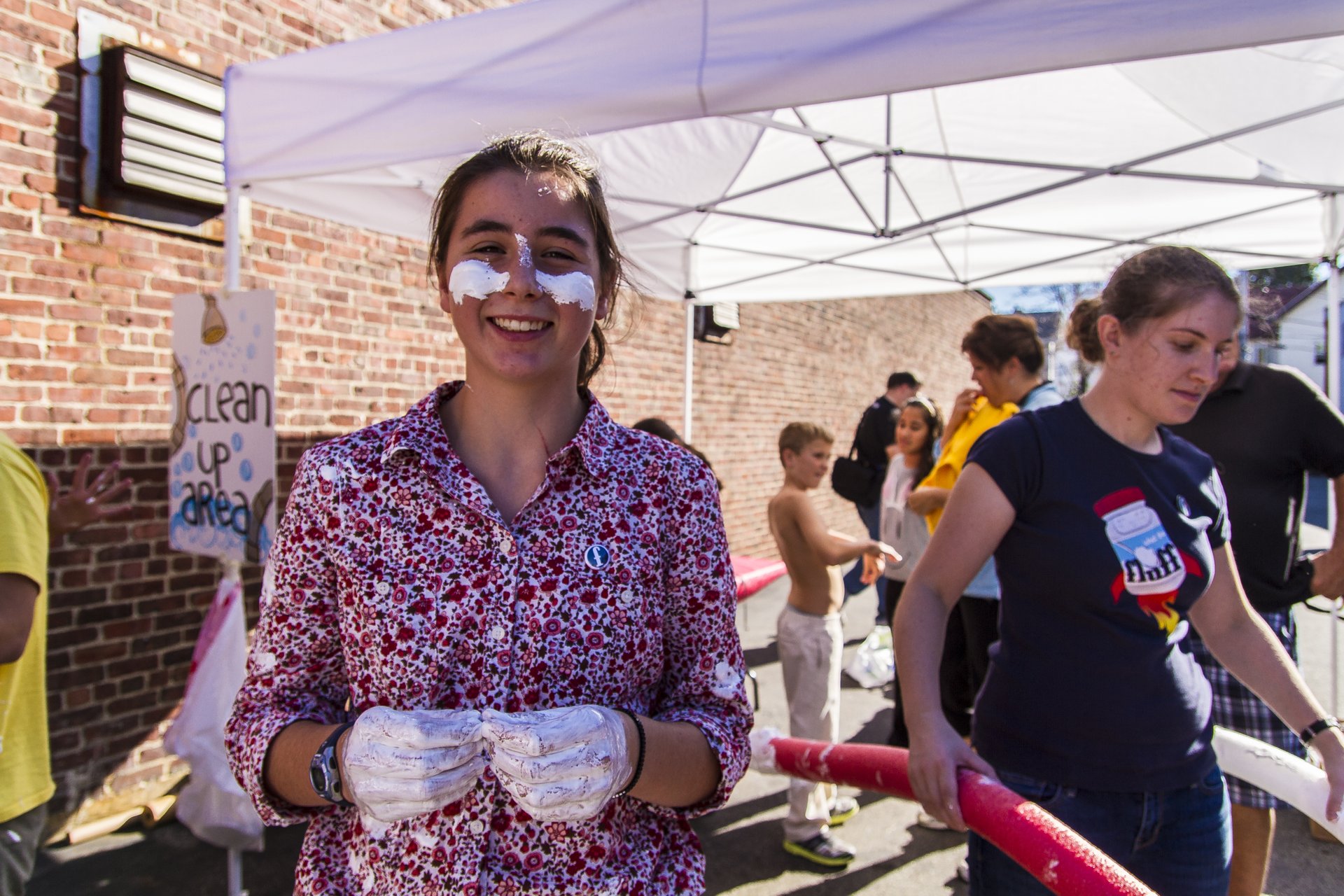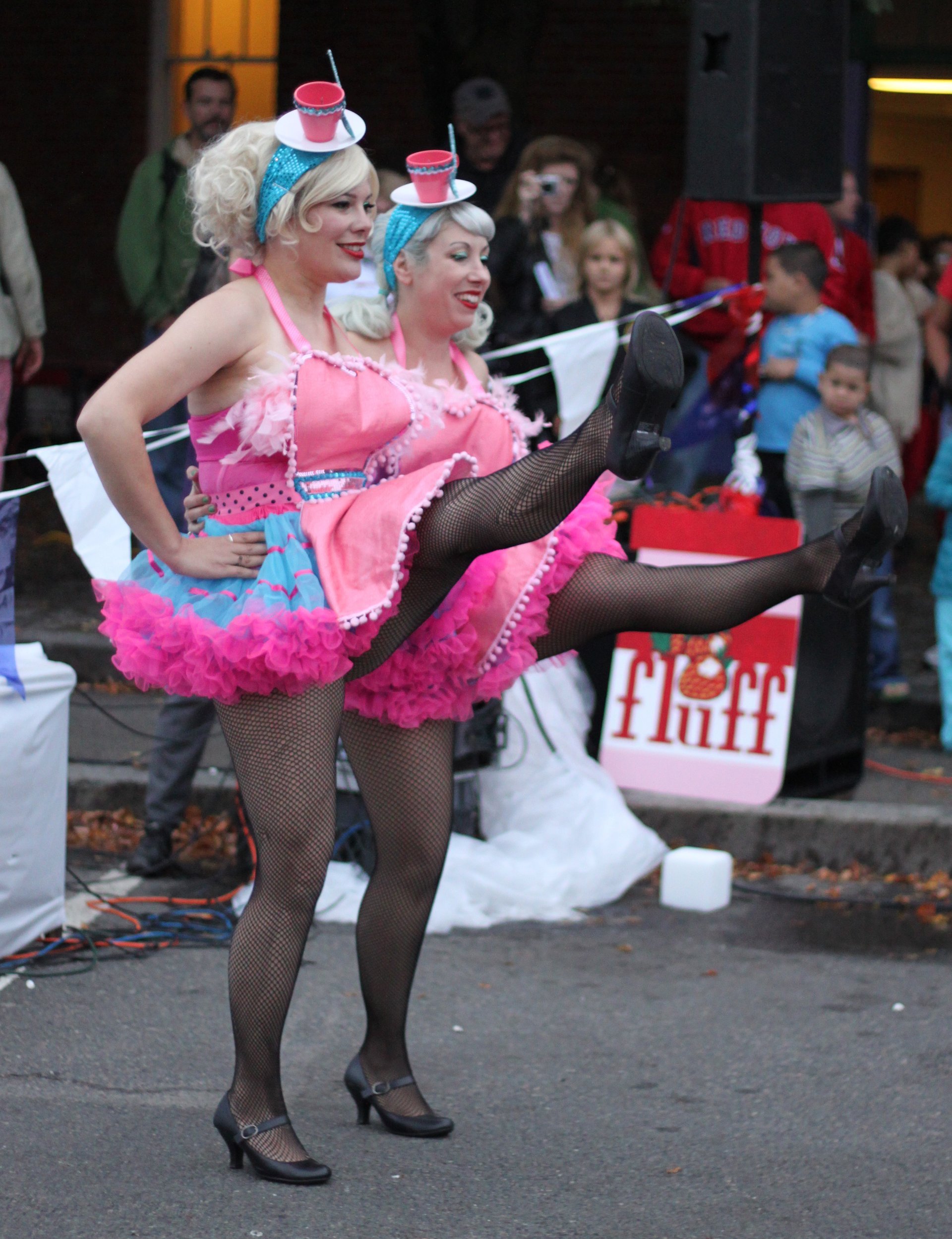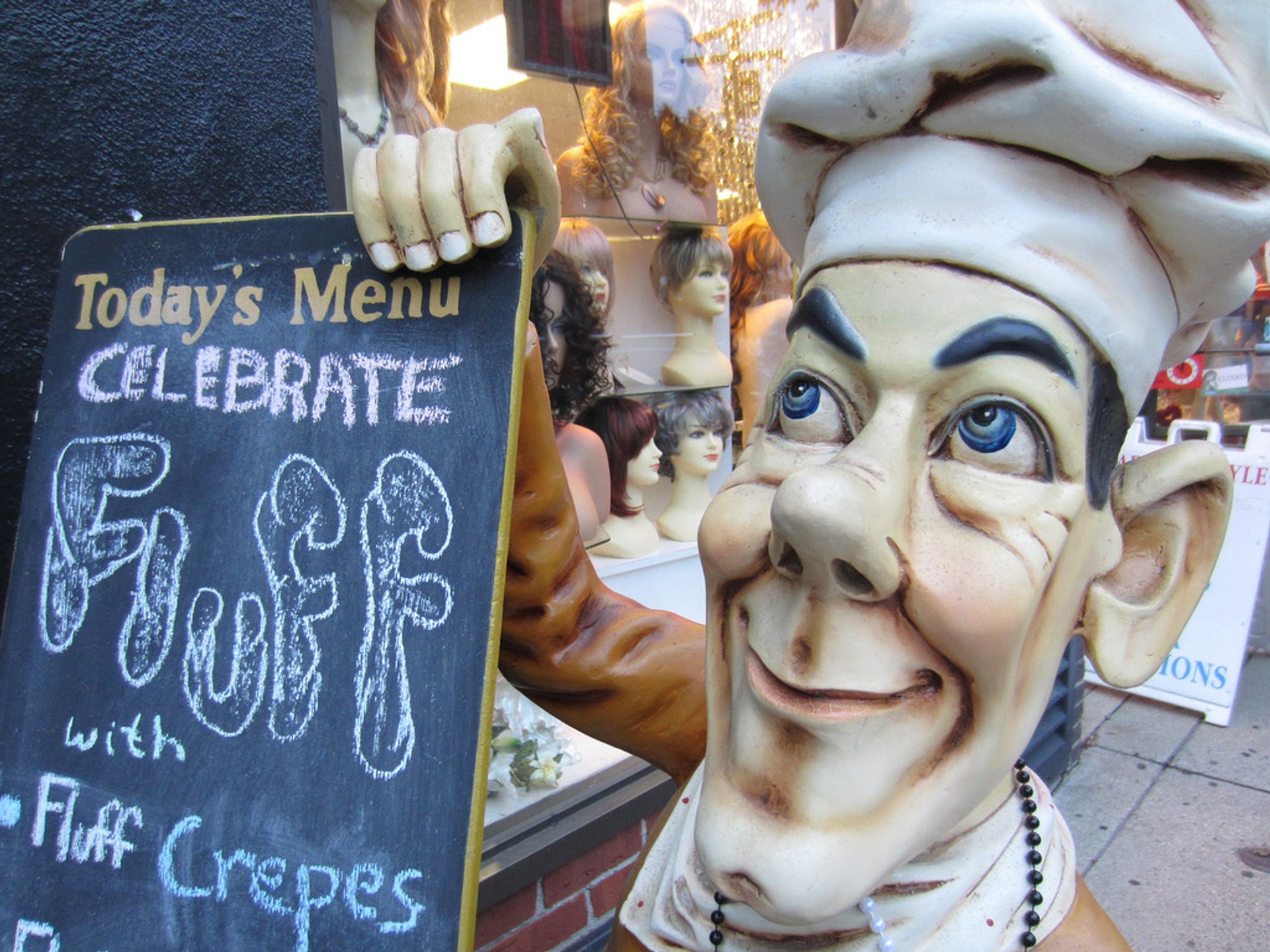 Locals enjoy it mostly spread on white bread with peanut butter. However, this white, sweet, and gooey substance everyone knows as marshmallow fluff is much more than that and provides a variety of desserts best available at the Fluff Festival happening on the 4th Saturday of September.
Among other things, the fluff recipe competitions highlight this sweet delicacy's celebration. Dozens of ​fluff-topped doughnuts baked deliberately for the festival usually sell out long before the end of the festival. This delicious invention was made in 1917 by Archibald Query in the town of Somerville, a 16​-minute drive from Boston, and for the past hundred years fluff has been sweetening the nation.
So in 2017 this festival marks the 100th anniversary! It takes place in the birthplace of this sweet delicacy​—Somerville's Union Square, and the event is included in the list of top 10 things to do in Boston.
Find hotels and airbnbs near What the Fluff? (Map)