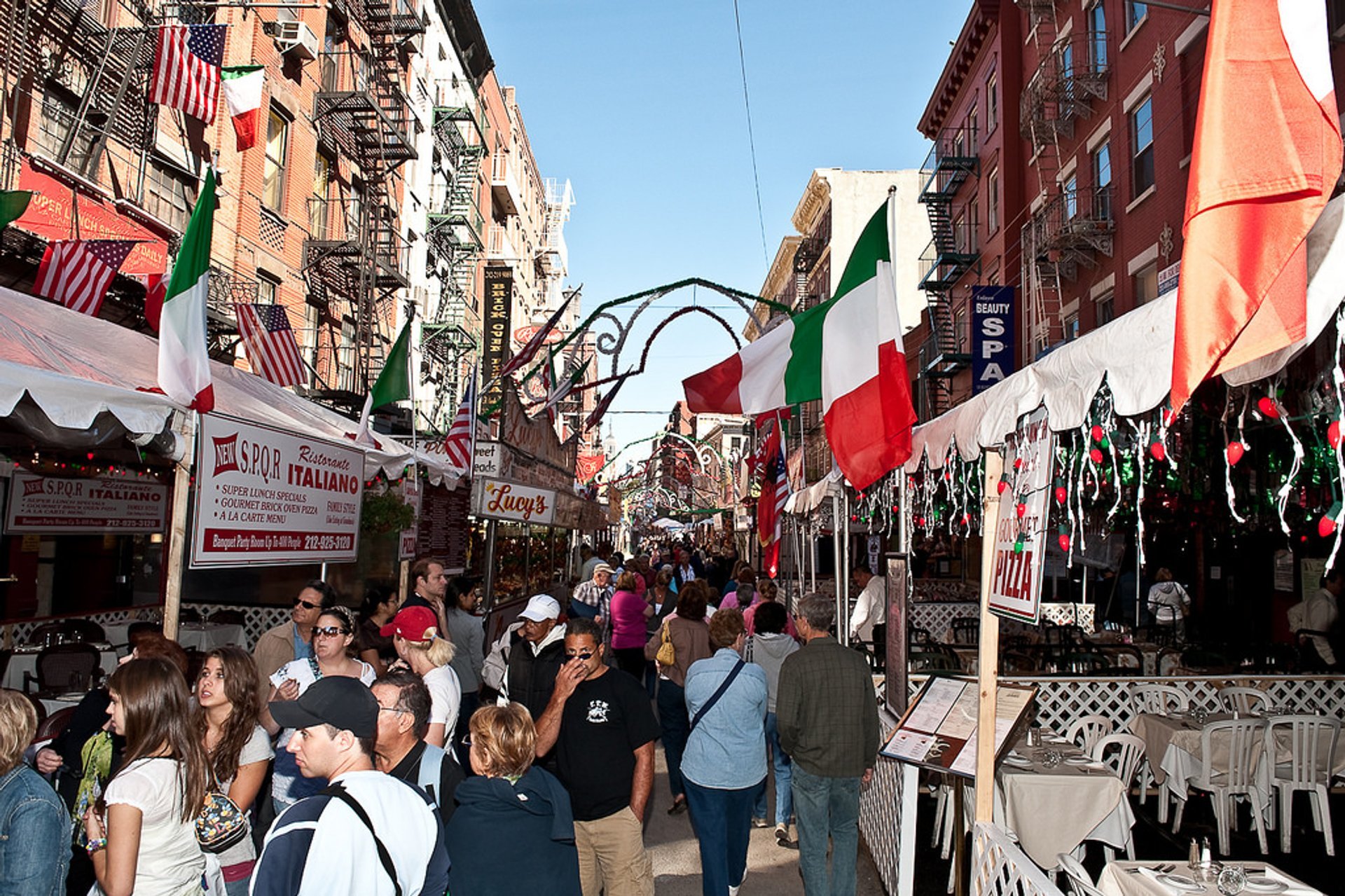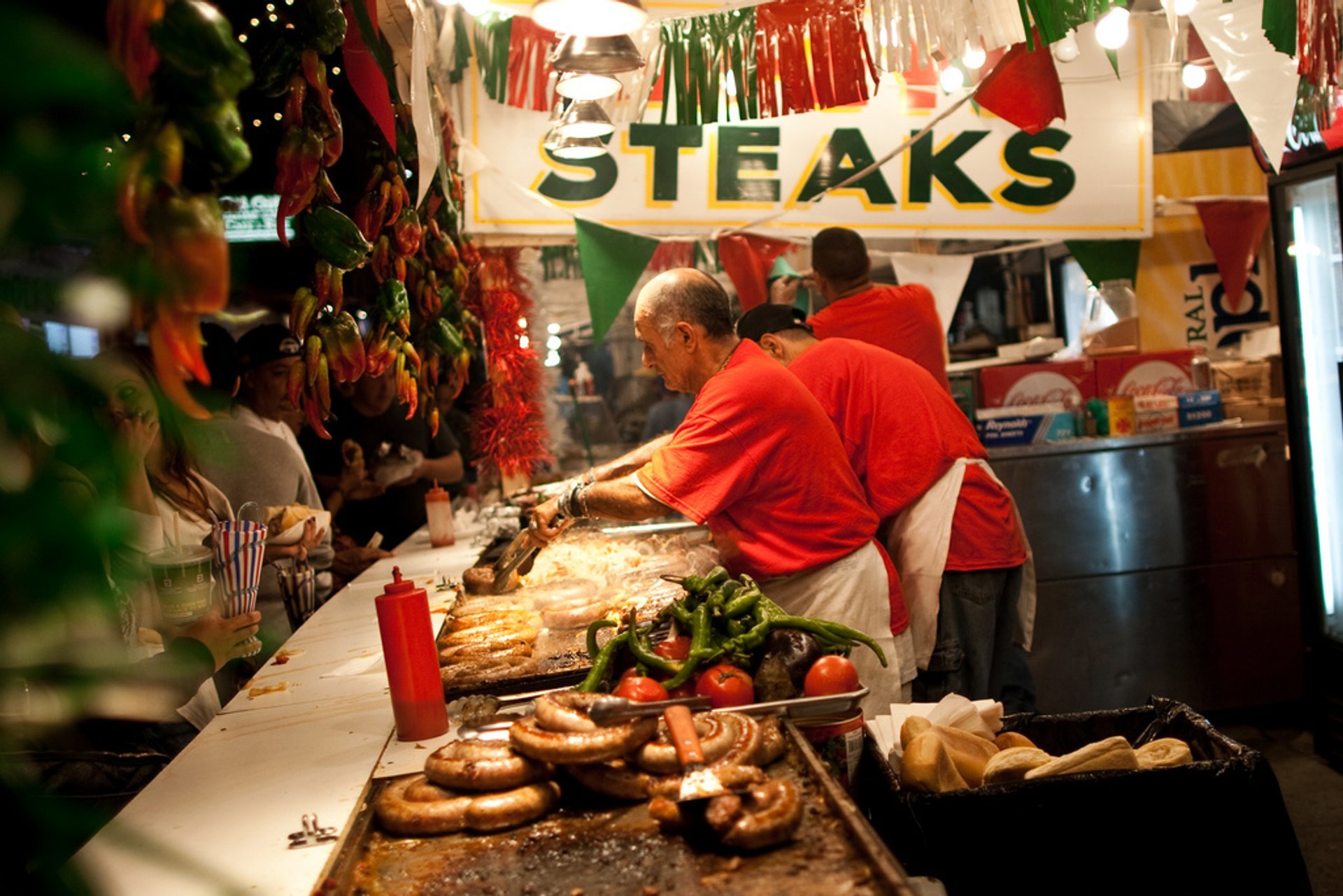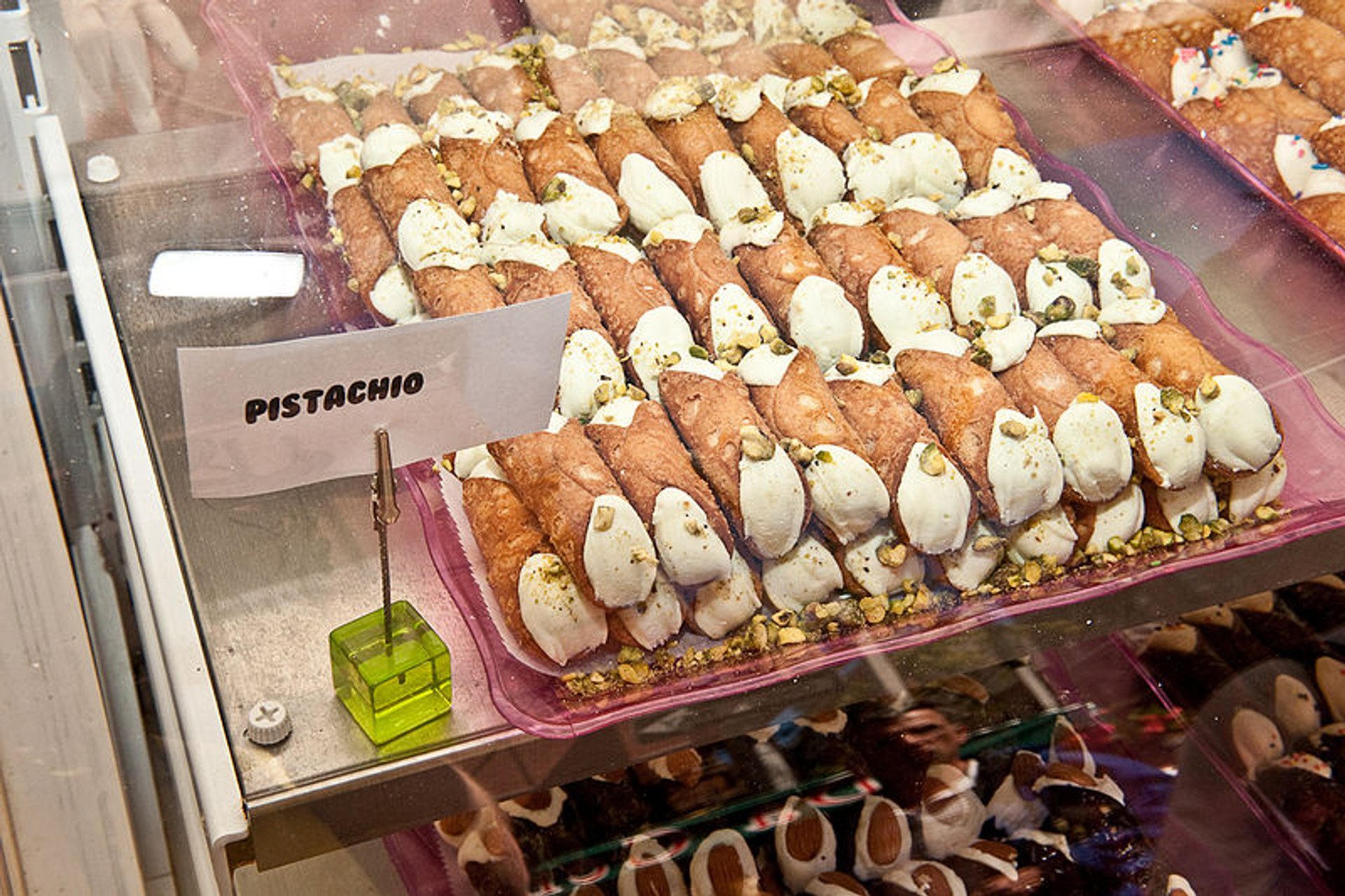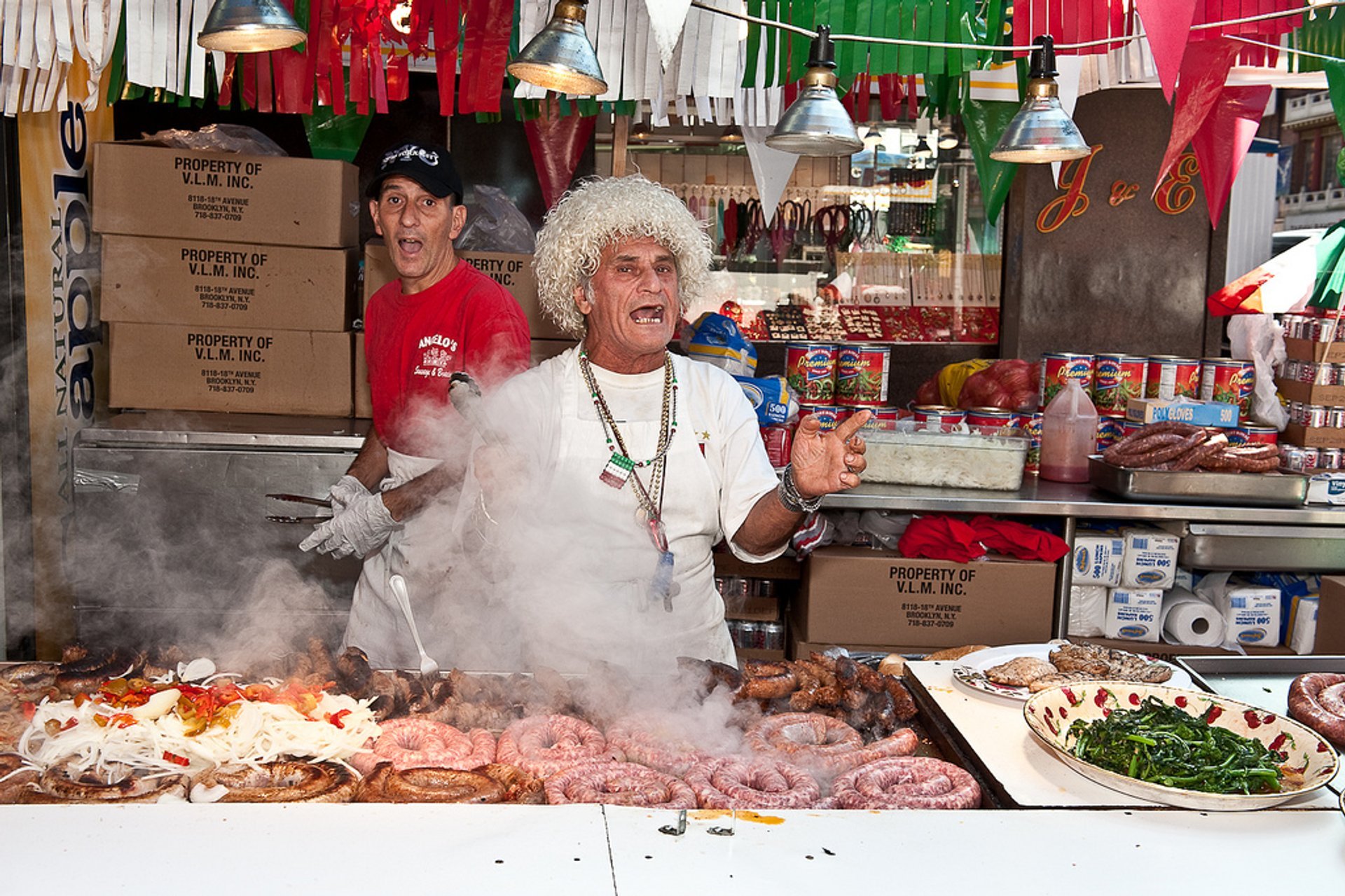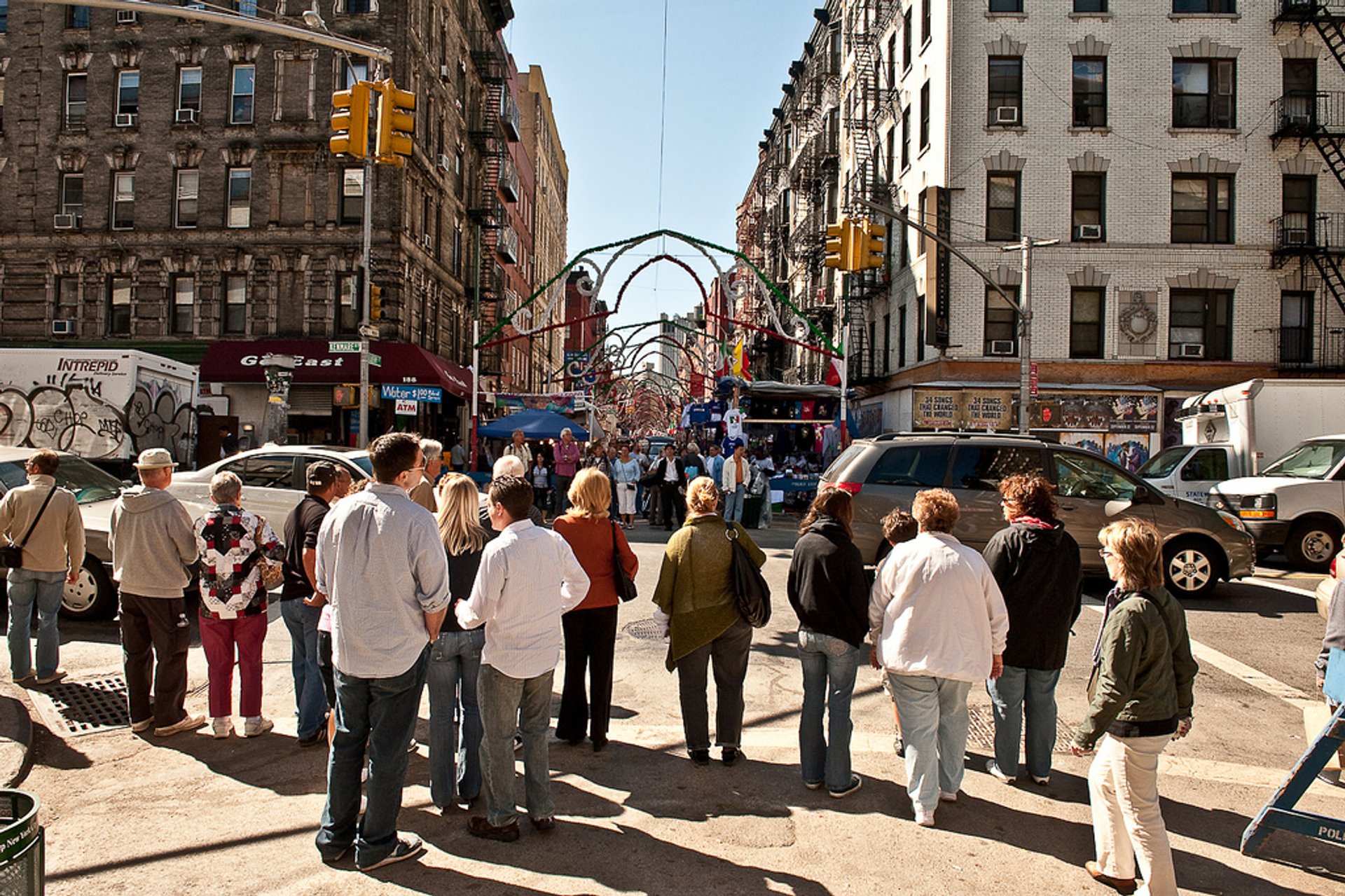 The 11-day Feast of San Gennaro is your chance to check out Little Italy's best restaurants. The festival honours the patron saint of Naples and is probably the most famous American-Italian festival in the City. The feast day is September 19 in the Roman Catholic calendar, so the celebration usually takes place in the second half of September.
The major highlight of the festival is the Grand Procession of the statue of San Gennaro. The Procession starts at 2 p.m. on the last Saturday of the feast, after a special Mass at the Church of the Most Precious Blood. The candlelit procession takes the statue from the church through the streets of Little Italy.
The feast also features the traditional Italian-American street fair along Mulberry Street serving some of the most excellent Italian food in NYC, like cannoli, sausages, zeppole, fried dough, torrone cookies, and sausage-and-pepper sandwiches. Don't miss pizza- and cannoli-eating contests. Also be ready for cooking demonstrations from local chefs and lots of traditional live music.
The Feast of San Gennaro was celebrated in New York City for the first time in September 1926, when immigrants from Naples gathered along Mulberry Street in the Little Italy neighbourhood of Manhattan.
Find hotels and airbnbs near Feast of San Gennaro (Map)