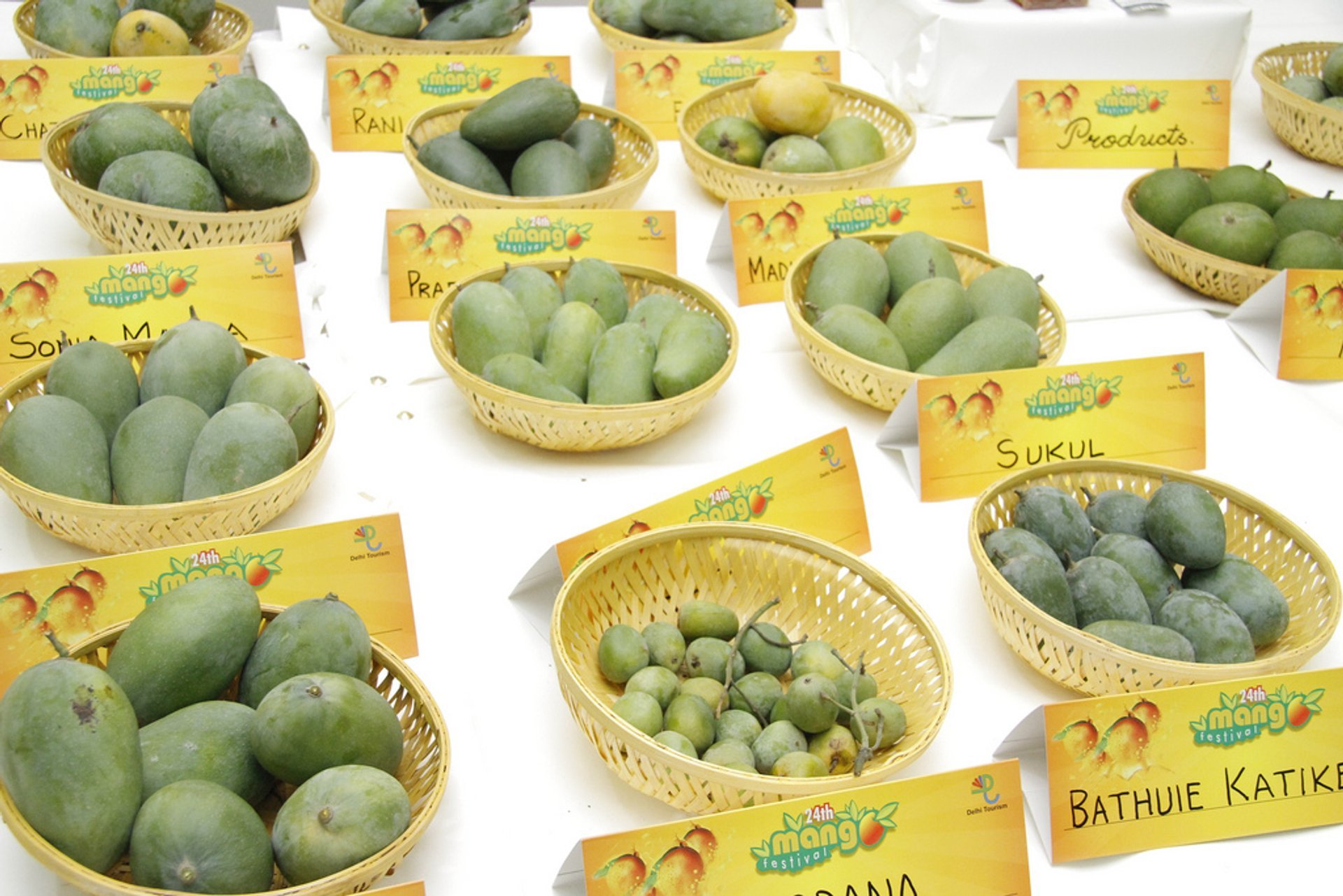 The first edition of such an occasion dates back to 1987, and since then every year you have a chance to try more than 1,000 varieties of mangoes for free. The International Mango Festival is annually held at the Dilli Haat in Delhi and tends to demonstrate the mango specialities from various states of India.
Every mango lover gets an opportunity to savor a great variety of this splendid "king of fruits," and even some of the exceptional mango species like Langda, Dasheri, Alphonso, and others. The Delhi International Mango Festival is an incredible chance to try them all and relish the experience.
Besides mango plants, the Mango Festival sells processed mango items such as jam, chutney, mango pulp, mango juice, jelly, etc. As a special delight for foodies, there is a huge quantity of stalls and kiosks with reputed chefs who share recipes of different kinds of shakes, main course dishes, and mango-based desserts!
Every July, many other mango festivals are held across India, featuring an array of recreational events and activities associated with mango, like mango carving, mango eating competitions, mango slogan writing, quizzes, and so on. Be it for leisure or business purposes, the festival is equally much-loved among locals as well as tourists.
Find hotels and airbnbs near International Mango Festival (Map)