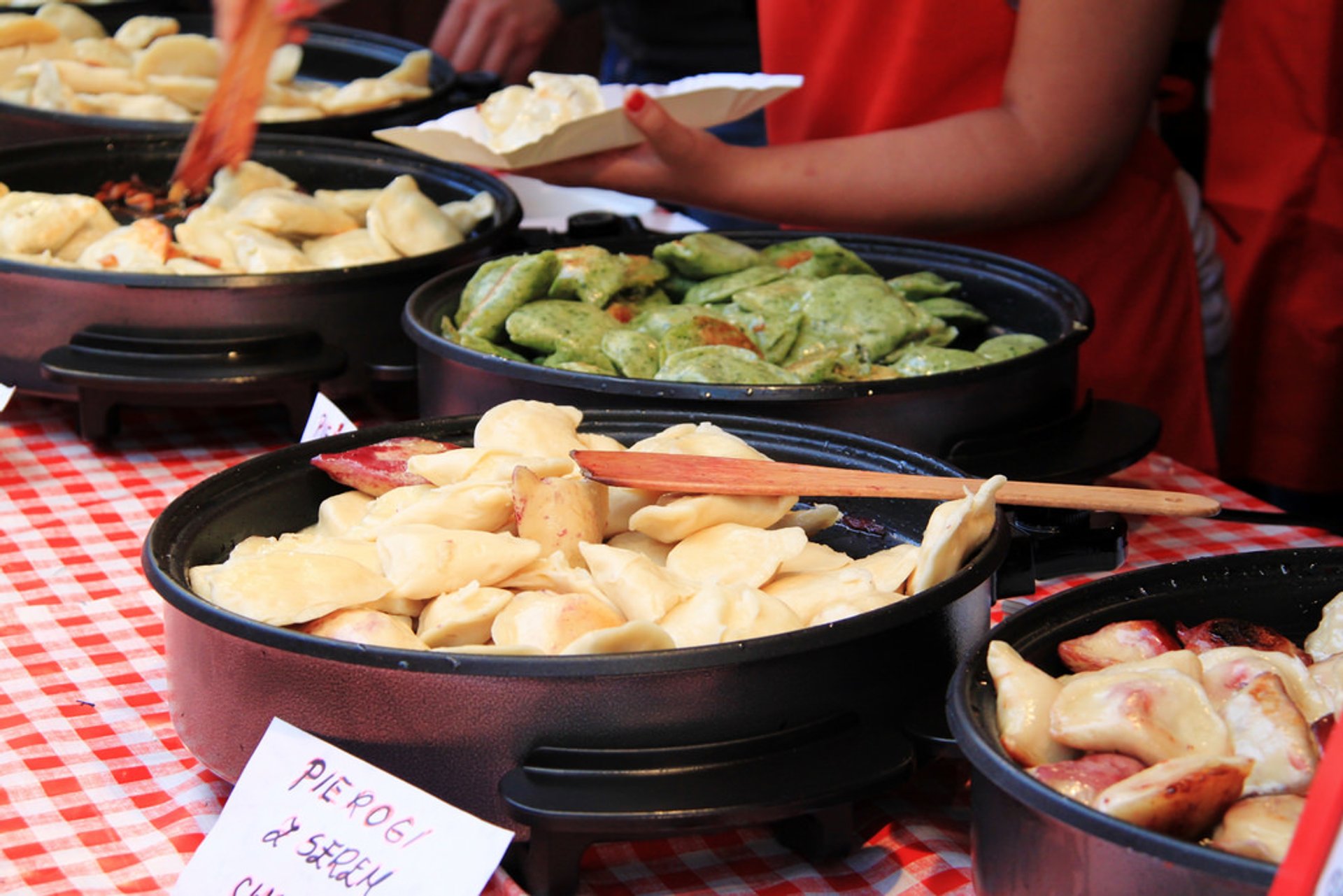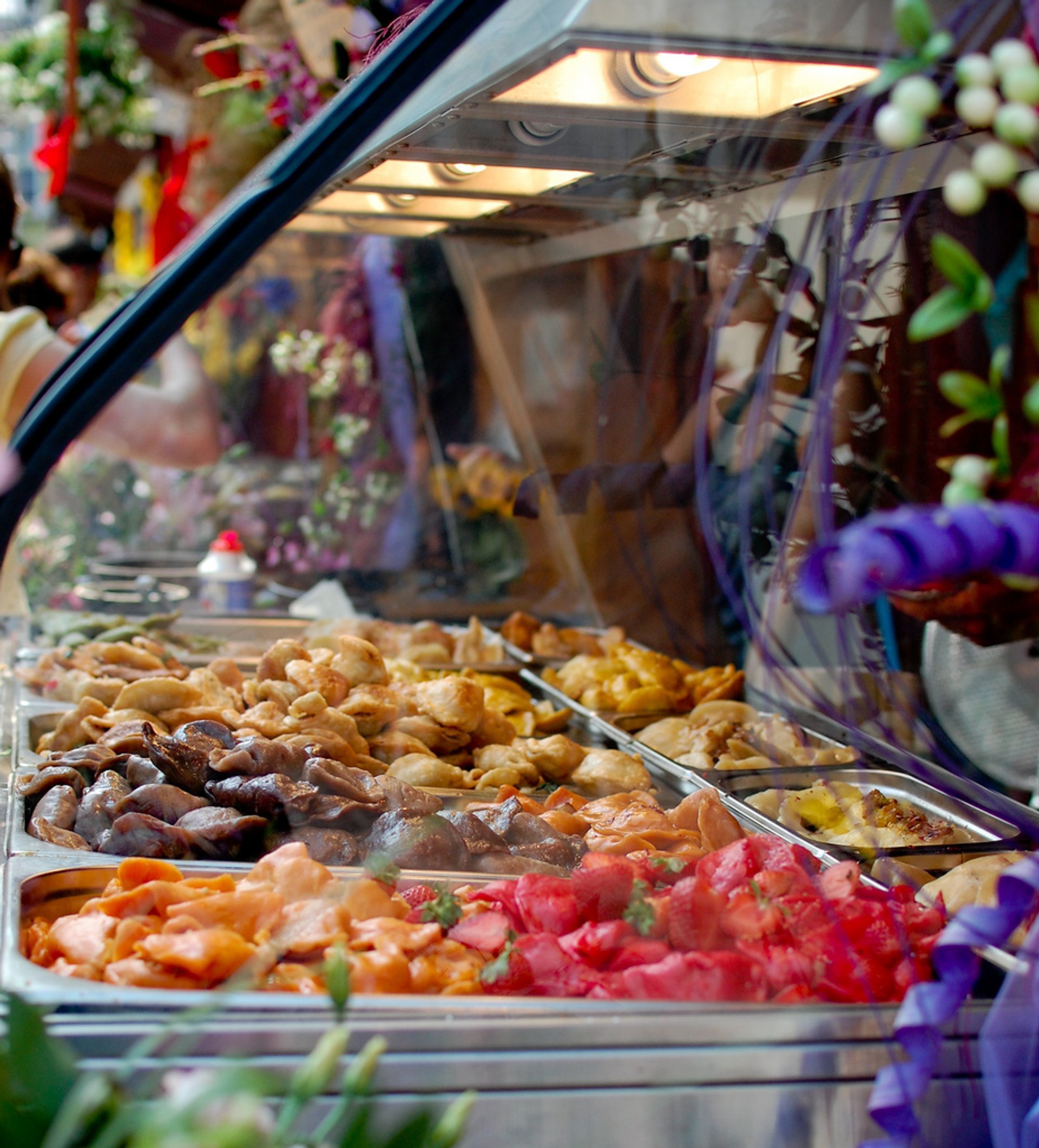 Pierogi is a common Central and Eastern European dish, but they are especially good in Poland. The Pierogi Festival is a unique chance to try all possible variations of this hors d'oeuvre. Literally, "pierogi" is a local name for dumplings, but the most attractive part of the dish is covered inside.
Pierogis are made from dough and they have different sizes and shapes. Savory or sweet, they can be filled with almost everything. These tasty circular, rectangular, or triangular pieces of dough can surprise you with its stuffing made from potato, cheese, mushrooms, spinach, meat, cabbage, vegetables, cottage cheese, fruits and berries, and various mixtures of all the ingredients.
During the festivals, local restaurants ensure that the city guests taste not only the traditional dumplings but also filled with unusual combinations of ingredients. In previous years, the interesting stuffing options included salmon, deer meat, lamb, and smoked cheese. One of the most successful editions was the 2007 Pierogi Festival when around 30,000 pierogies were consumed daily.
The dumplings compete in two contests—the one judged by a competent jury with St Jacek with Pierogi statuette as a prize, and the other one voted by the festival attendants marked by the statuette of King Casimir the Great. Besides delicious pierogis, festival-goers will also enjoy a range of concerts by Krakow bands playing various music styles.
Find hotels and airbnbs near Pierogi Festival (Map)