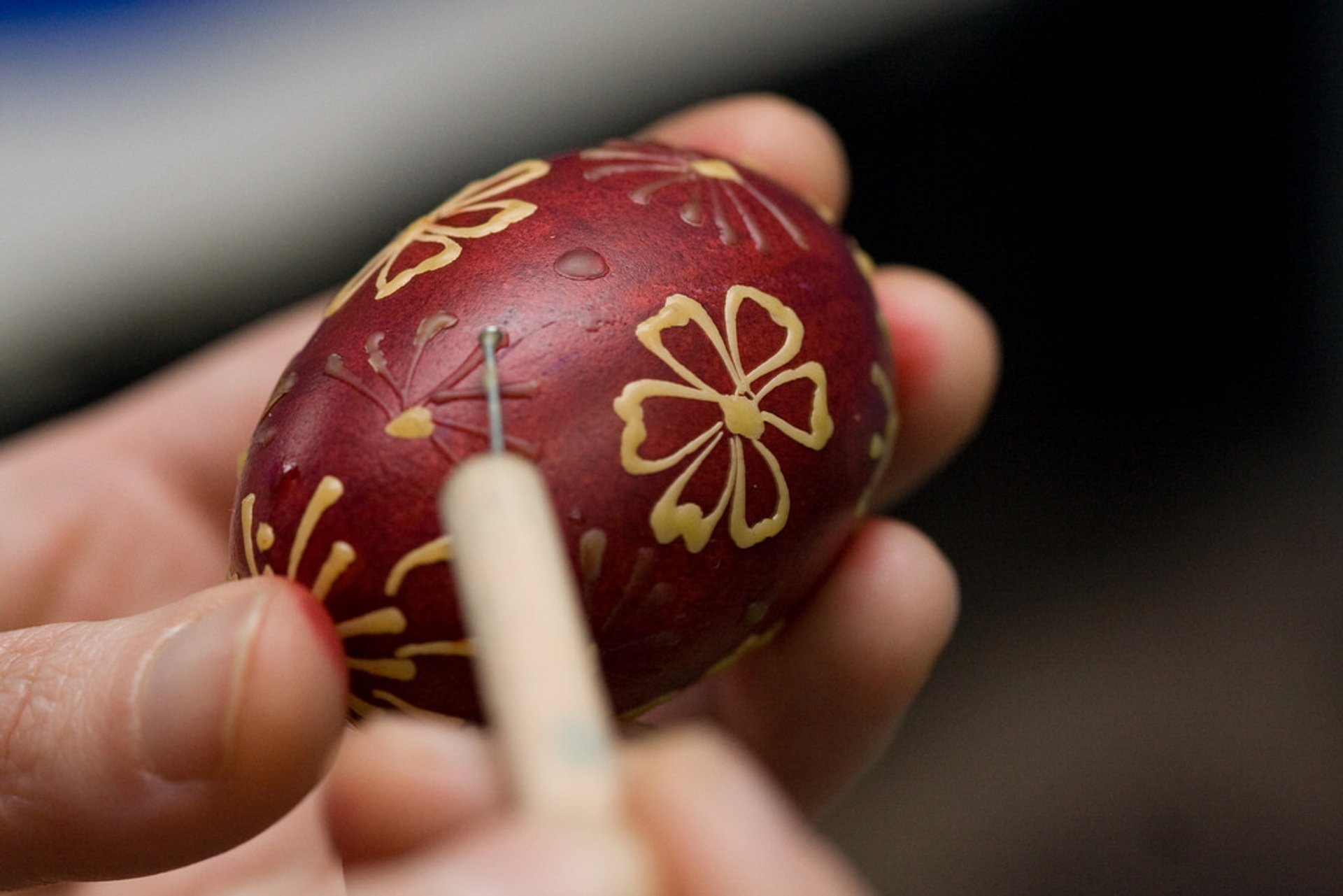 Easter is one of the most important holidays in Poland. The whole Holy Week is filled with traditions and special events. Festivities start on Palm Sunday when palm branches get blessed. The village of Lipnica Murowana, 30km east of Kraków, holds an annual palm competition attracting 15,000 spectators by its festive atmosphere, various man-made palms that reach upto 30m. People also have their own palms branches blessed during a mass service on the market square.
On Easter Saturday, which has a different date each year, Polish families bring food to church to be blessed. People bring baskets with bread, sausages, eggs, salt, and horseradish, and each of the components has its own symbolic meaning. As long as Jesus Christ sacrificed himself to save mankind from suffering on this day, Easter is actually a holiday of mixed sorrow and joy.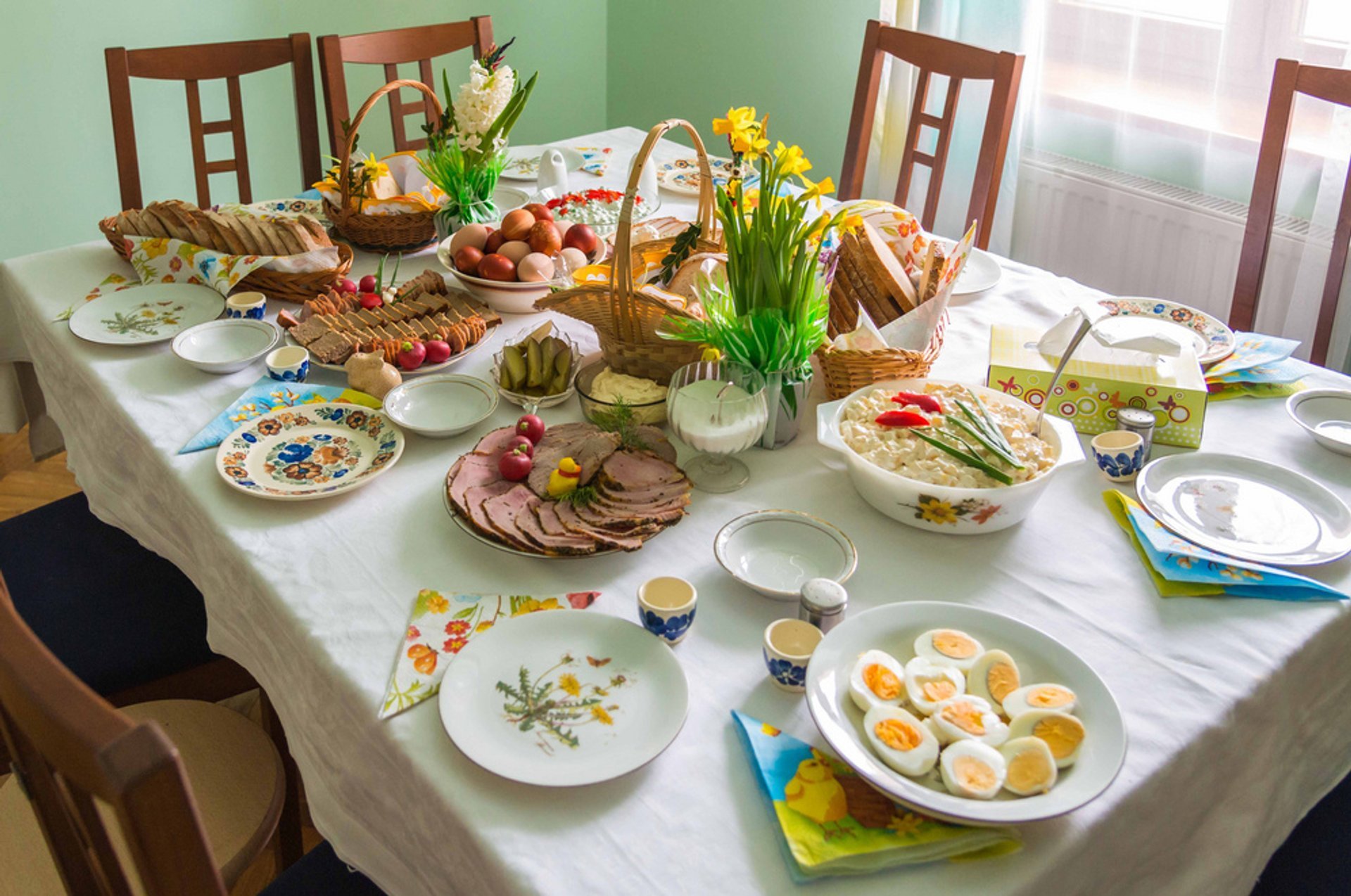 Easter eggs symbolise the beginning of the new life, the salt is a weapon against bad spirits and misleading ideas, and the bread symbolises the body of Jesus. The traditional mass called Resurrection is held in churches of Krakow, whereas the secular traditions, such as Rekawka or Siuda Baba, take place all around the city.
On Easter Sunday after church families gather for a festive meal. Before the meal begins people take a small piece of blessed egg and exchanges wishes. The Easter morning meal also includes sausage, ham, pate, potato salad and beets. The only hot dish served is żurek (Polish rye soup) and white sausages. There are of also plenty of desserts, like mazurek (a pie with icing), makowiec (poppy seed pie) and a kind of cheesecake.
Easter Featured in