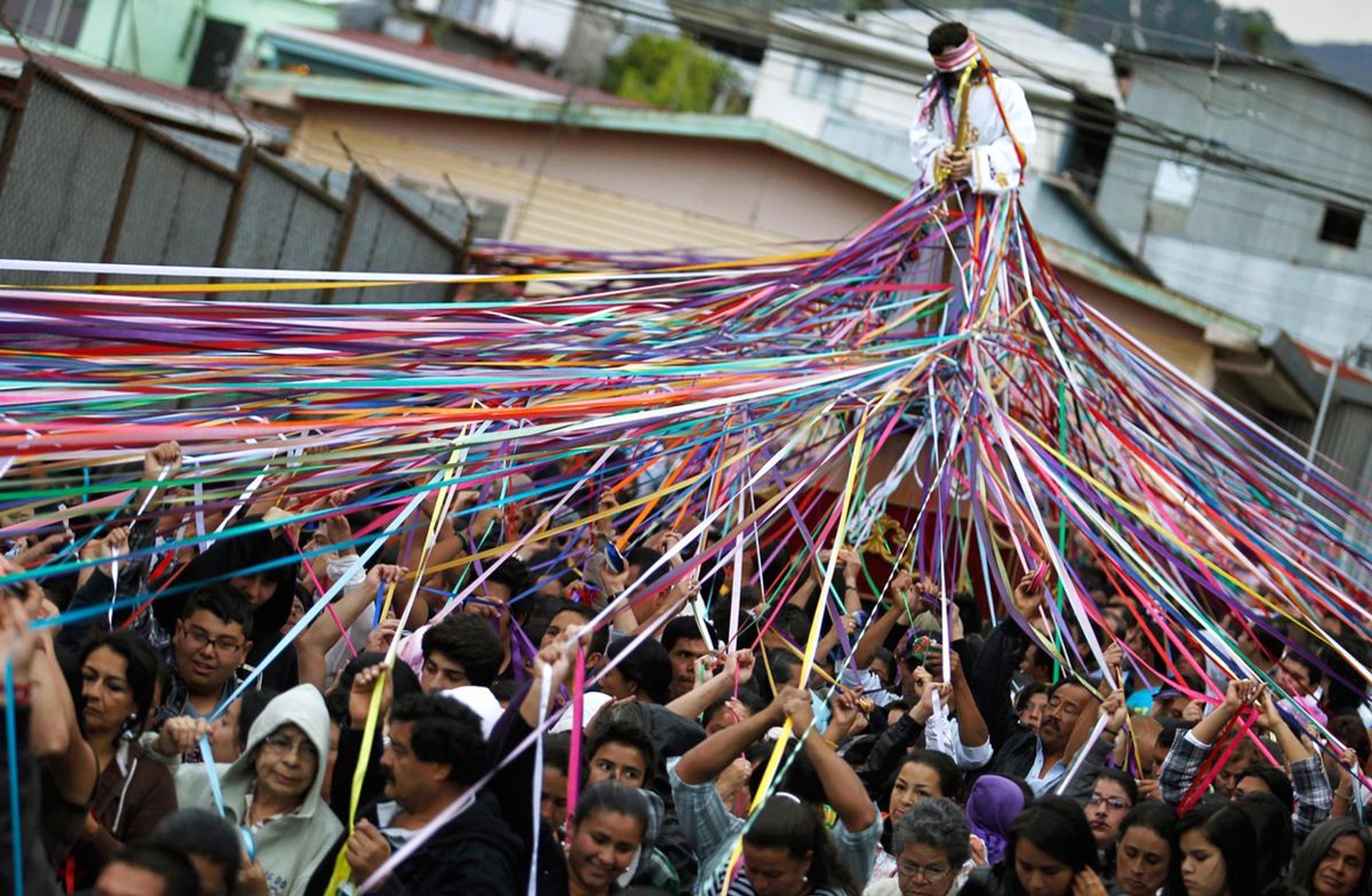 Holy week in Costa Rica is rich in events connected to Christian traditions. Some of them are rather unique and spectacular. One of the most colourful ceremonies occurs on during the Holy week.
Traitional processions in every town take place on Holy Wednesday, Holy Thursday, Good Friday and Easter Sunday. Each procession is dedicated to Jesus Passion - his journey through Jerusalem, crucifixion and resurrection. The participants dress as Roman soldiers and officials who sentenced Jesus to death. Other characters at the parades are Virgin Mary, Mary Magdalene, Saint Joseph, the apostles and, of course, angels. It's a great honor to perform one of these roles. The procession is a very solemn event, and spectators mourn and pray with full dedication.
During Holy Week, all liquor stores and bars close on Wednesday and reopen only on Sunday. It's believed that true Catholics shouldn't drink during the mourning of Jesus. Some people don't swim in the ocean on Thursday and Friday because they are afraid to drown.
One of the most famous processions takes place in Cot, some 30 km from San Jose. Believer carry a statue of Jesus Nazareno with its eyes covered with a piece of fabric. The statue is tied with hundreds of ribbons, and people holding loose ends of the ribbons follow the statue to the streets. This makes it an unusual but beautiful scene. Since every year the date of Easter changes, check the dates in advance.
Find hotels and airbnbs near Easter and Holy Week (Semana Santa) (Map)
Easter and Holy Week (Semana Santa) Featured in