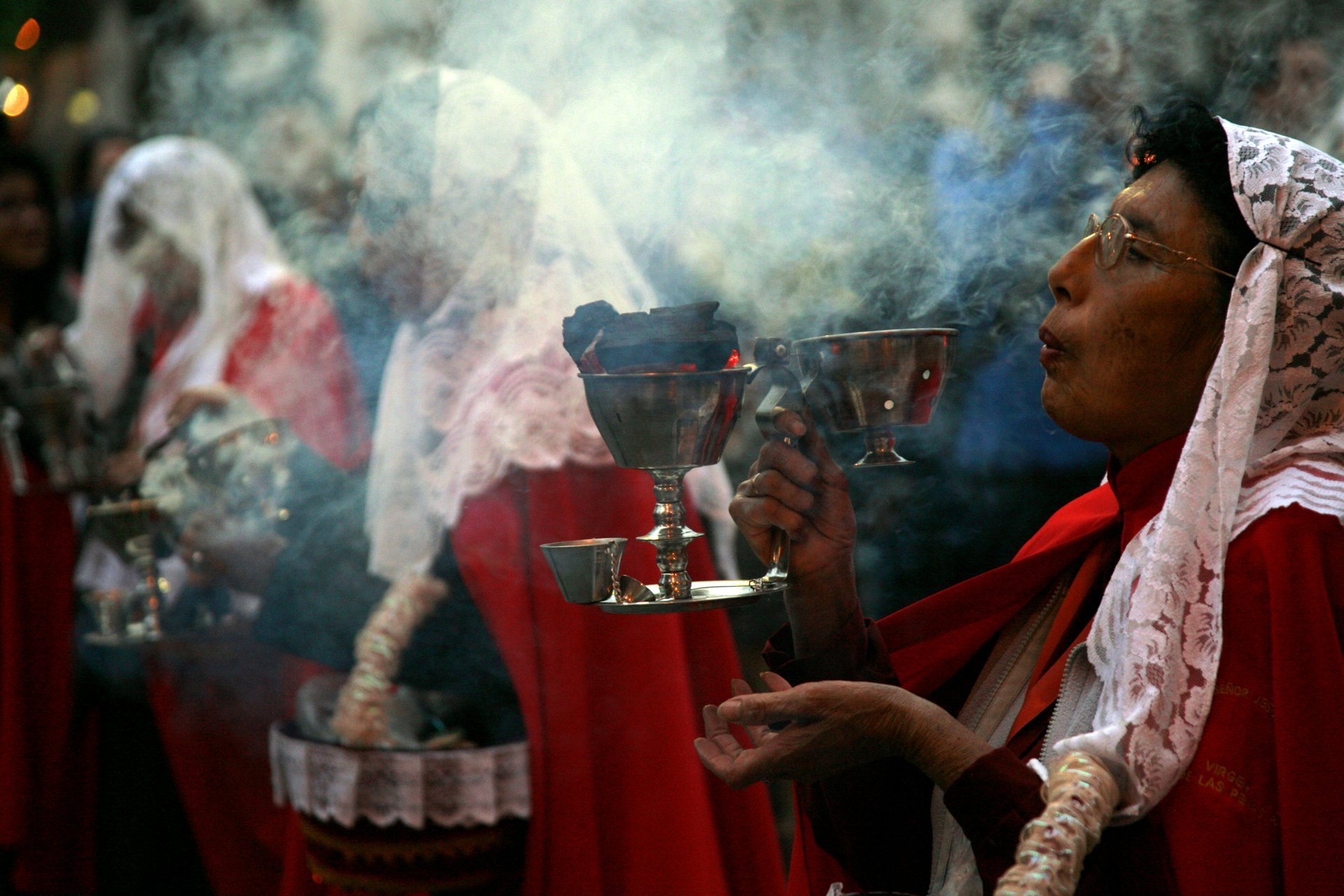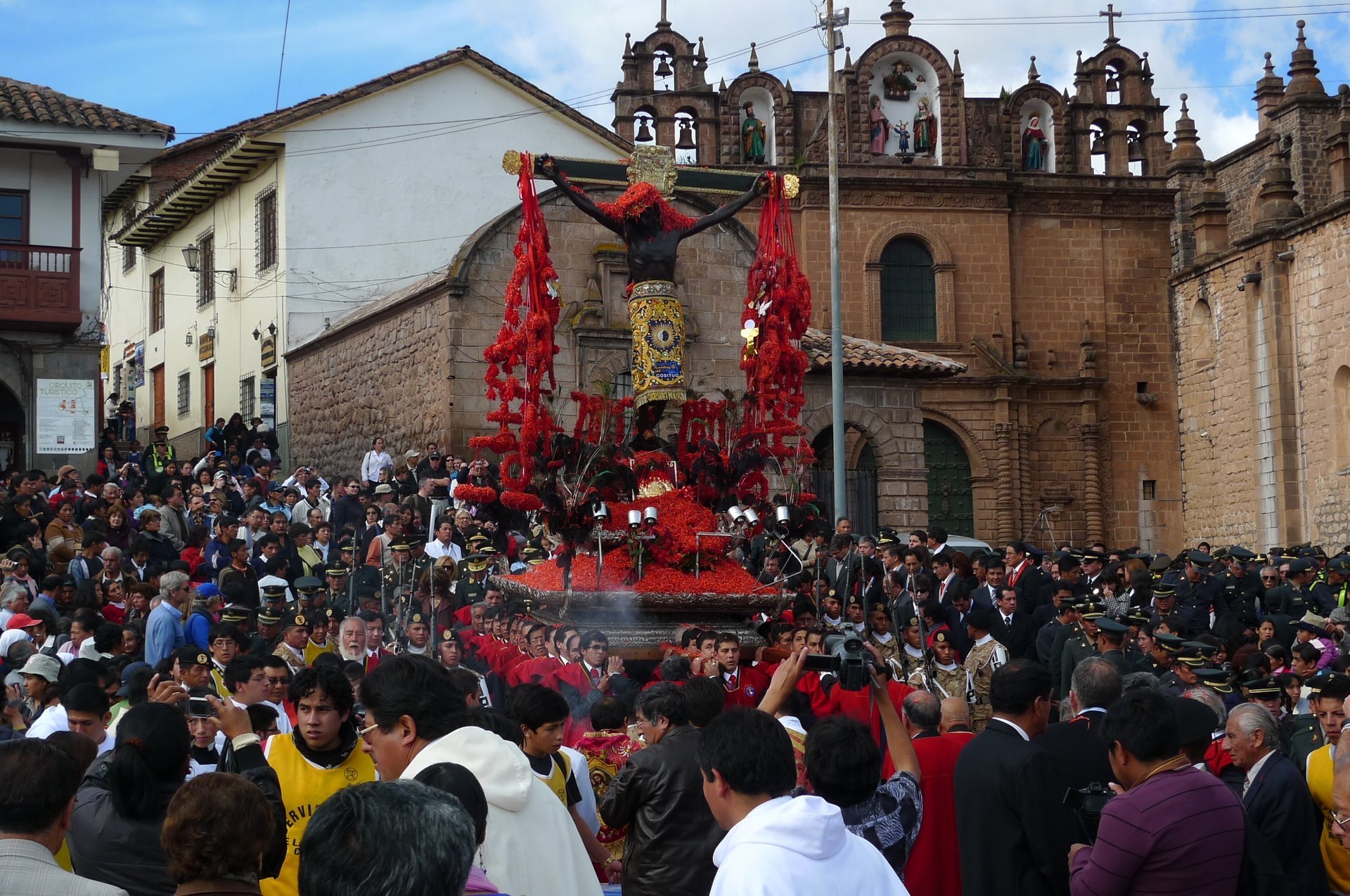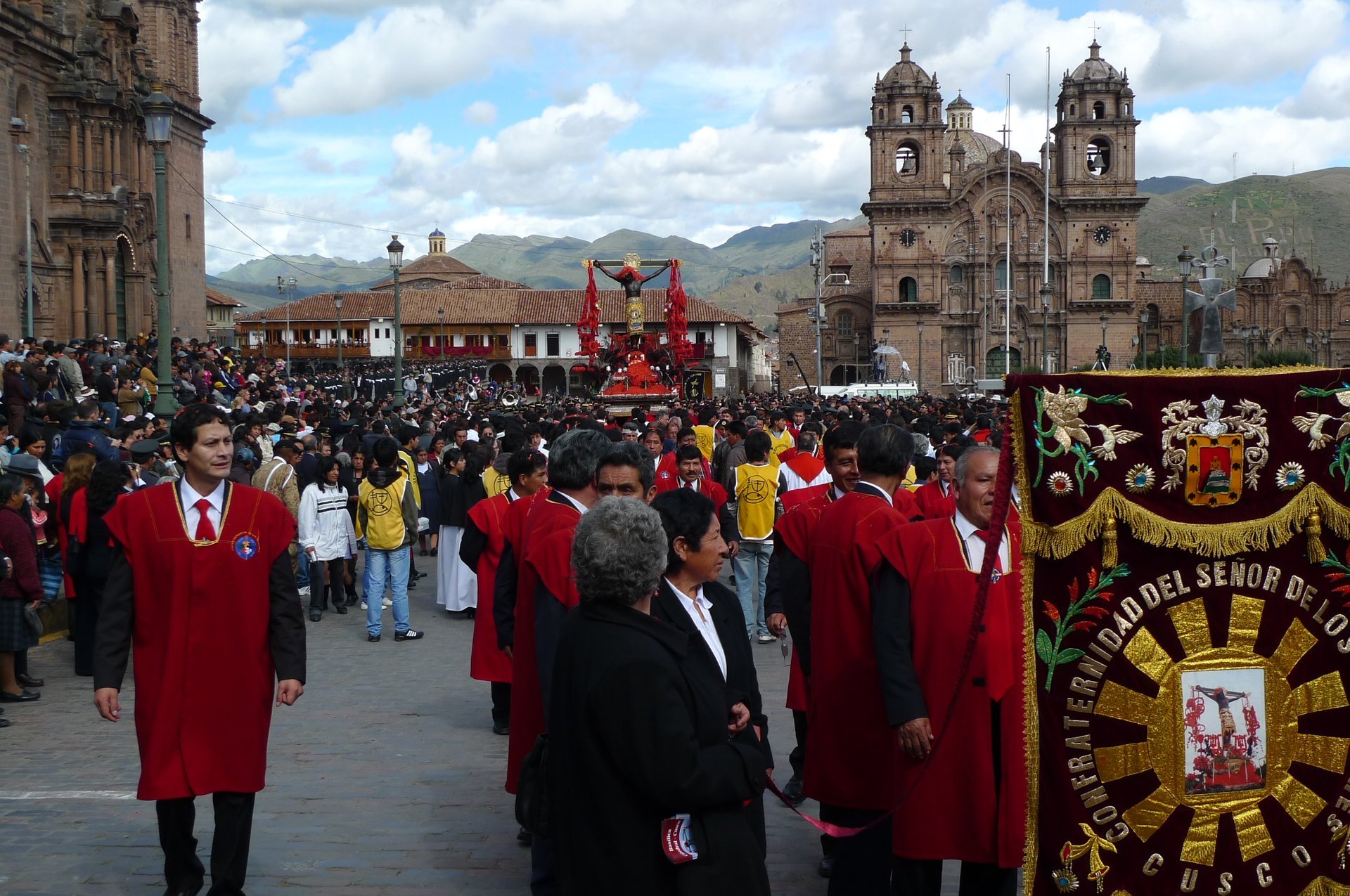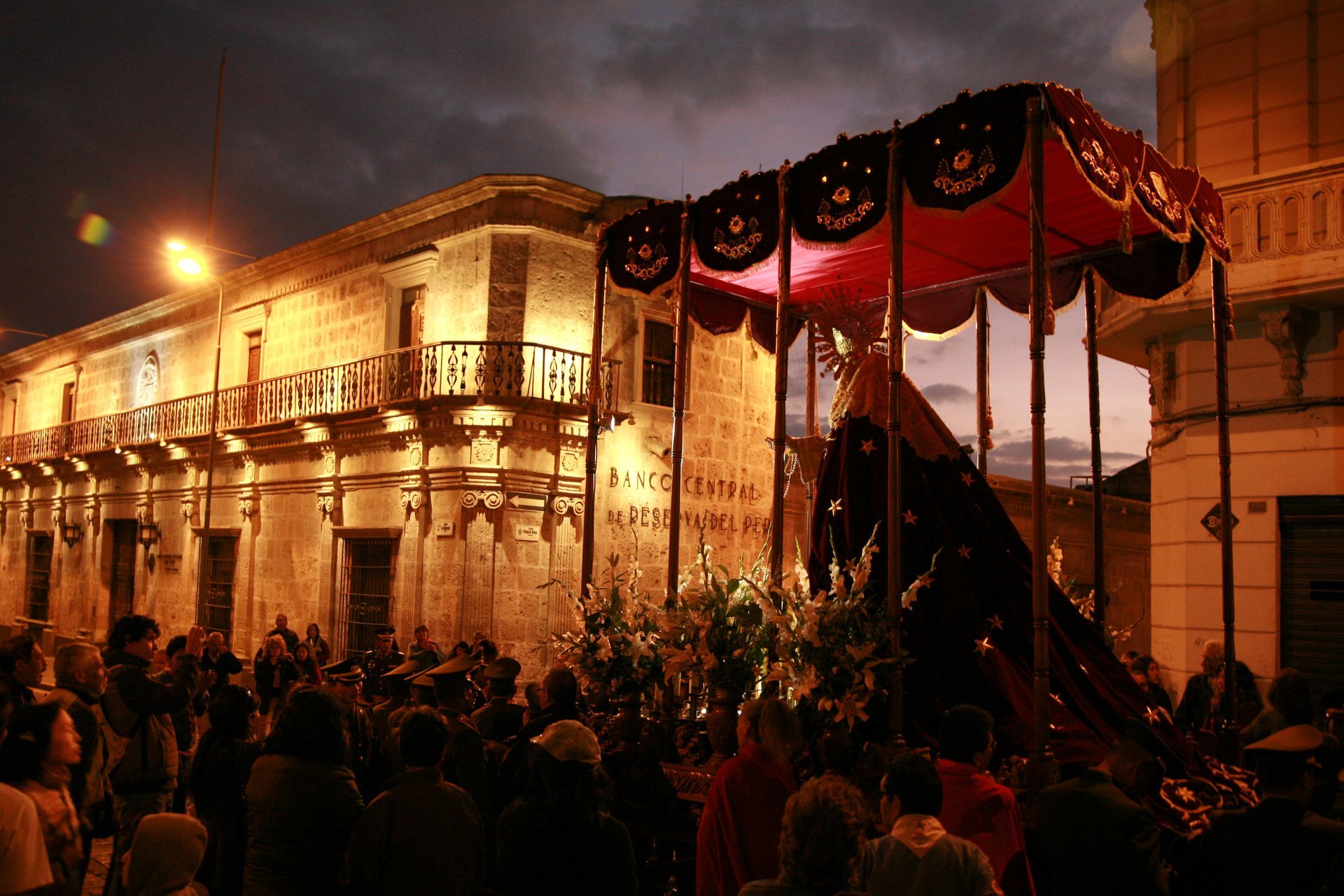 ©
Arnaud Rousselin | Semana Santa in Arequipa
See accommodations nearby
Semana Santa (Holy Week) & Easter in Peru is full of traditions. On Palm Sunday, Peruvians attend masses with the crosses made of palm frond to commemorate Jesus' entrance to Jerusalem when he was saluted with palm leaves. On Maundy Thursday, priests wash the feet of twelve elders as Jesus did to his apostles, and people commemorate the Last Supper serving twelve traditional dishes. Good Friday is considered a quiet day in Peru, but, many cities still hold processions to mourn the death of Jesus. The same mood prevails during the candlelight vigils on Holy Saturday. Easter Sunday brings the change with its firework displays at dawn—sorrow is replaced with joy. The country celebrates the Resurrection of Christ with parades, foods, dancing, parties, and other festivities.
Where to see Semana Santa & Easter traditions in Peru?
Many places host interesting celebrations, yet Cusco, Ayacucho, and Arequipa are distinguished by extra-colorful Easter traditions.
Cusco
In Cusco, Holy Monday is the most important day the Holy Week. The highlight of that day is a six-hour procession for El Señor de Los Temblores, Lord of the Earthquakes. The statue ornated in red flowers as a symbol of blood is paraded from the Cusco Cathedral to Plaza de Armas. According to legend, the statue of the crucified Jesus Christ saved the city from an earthquake on May 31, 1650—as soon as it was carried out of the church, the quakes miraculously stopped.
Ayacucho
Easter celebration in Ayacucho is considered the grandest in the country. It starts already on the Friday preceding Palm Sunday—with a play that tells a story about Christ meeting his mother. Palm Sunday is also memorable for all the palms and mules that observed around the city. The celebration of Easter Sunday seems to begin already on Holy Saturday with the vibrant open-air markets. Day celebrations smoothly turn into a night-long party with fireworks, music, and lots of dancing.
Arequipa
While Semana Santa in Arequipa is pretty much the same as elsewhere in Peru, the city has a special Easter Sunday tradition of burning an effigy of Judas on the central square. When the betrayer is punished, people celebrate with fireworks and more festivities.