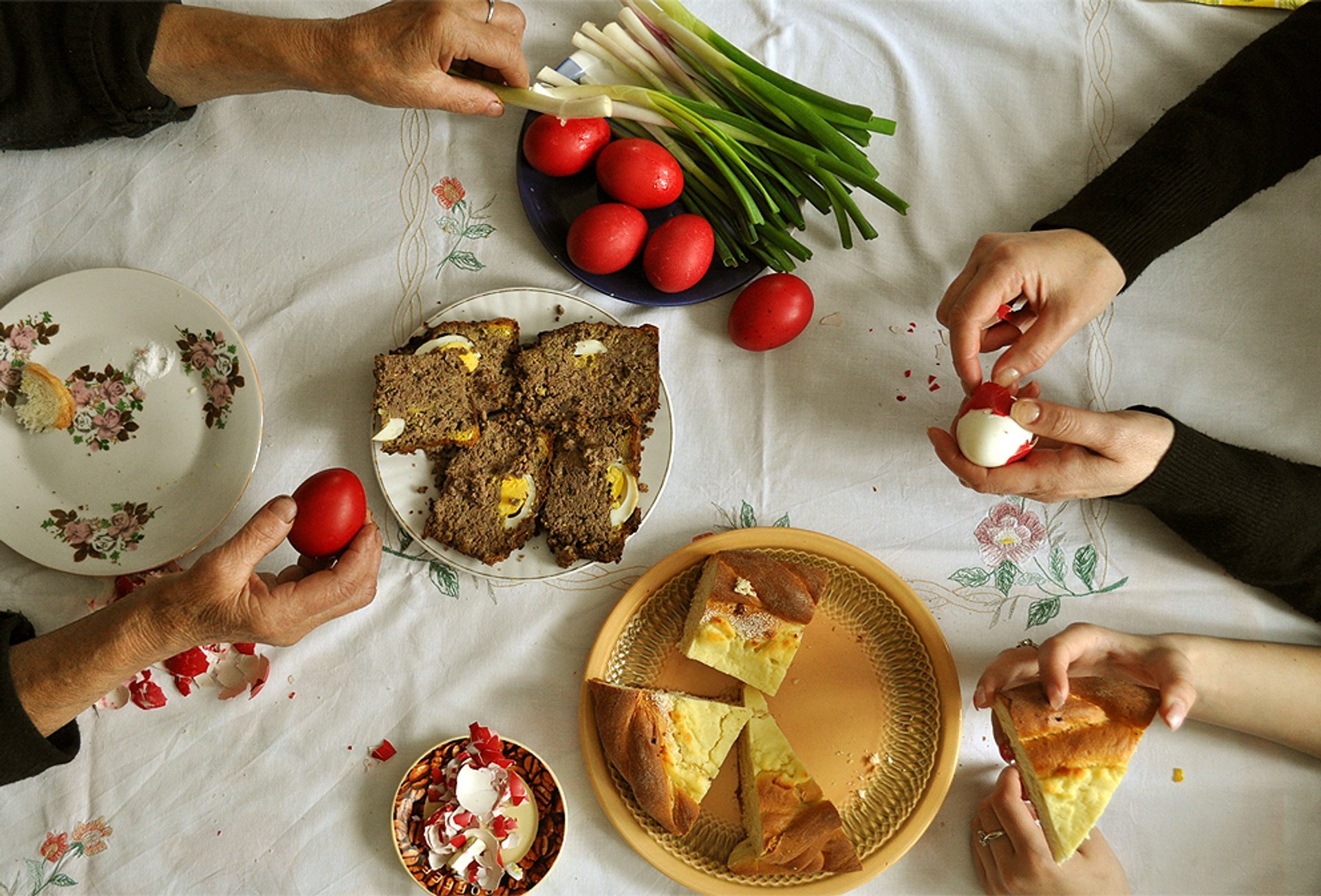 Around 85% of the Romanian population who identify themselves as Orthodox Christians annually revel in vibrant Easter celebrations that usually fall on mid-April. Traditionally they paint Easter eggs on Good Thursday, particularly in red, and in Bukovina wax is used to make some geometrical and floral decorations. At this point eggs rituals are not over: on Holy Sunday the blessed eggs are eaten with other festive dishes, but only after tapping them against each other in the contest.
Flowers Saturday or Lazarus' Saturday is the day when it's necessary to help the poor. In Walachia on this day, teenage girls dress up one of them in white bride clothes and put jasmine flowers in her hair. The girls follow "the bride" from house to house and sing about Lazarus. They are given eggs or money. According to another local legend, Lazarus was a little boy who asked for pies. But his mother did not have time for baking, and the boy died, on a Saturday. That is the reason why women bake pies on this day, donating them to the poor. In Maramures region people bake a small wheat bread called "grain flower". It is shared with family members, and it's believed that the ones who eat it will meet in heaven. In Transylvania on this day girls plant flowers believing they will grow fast.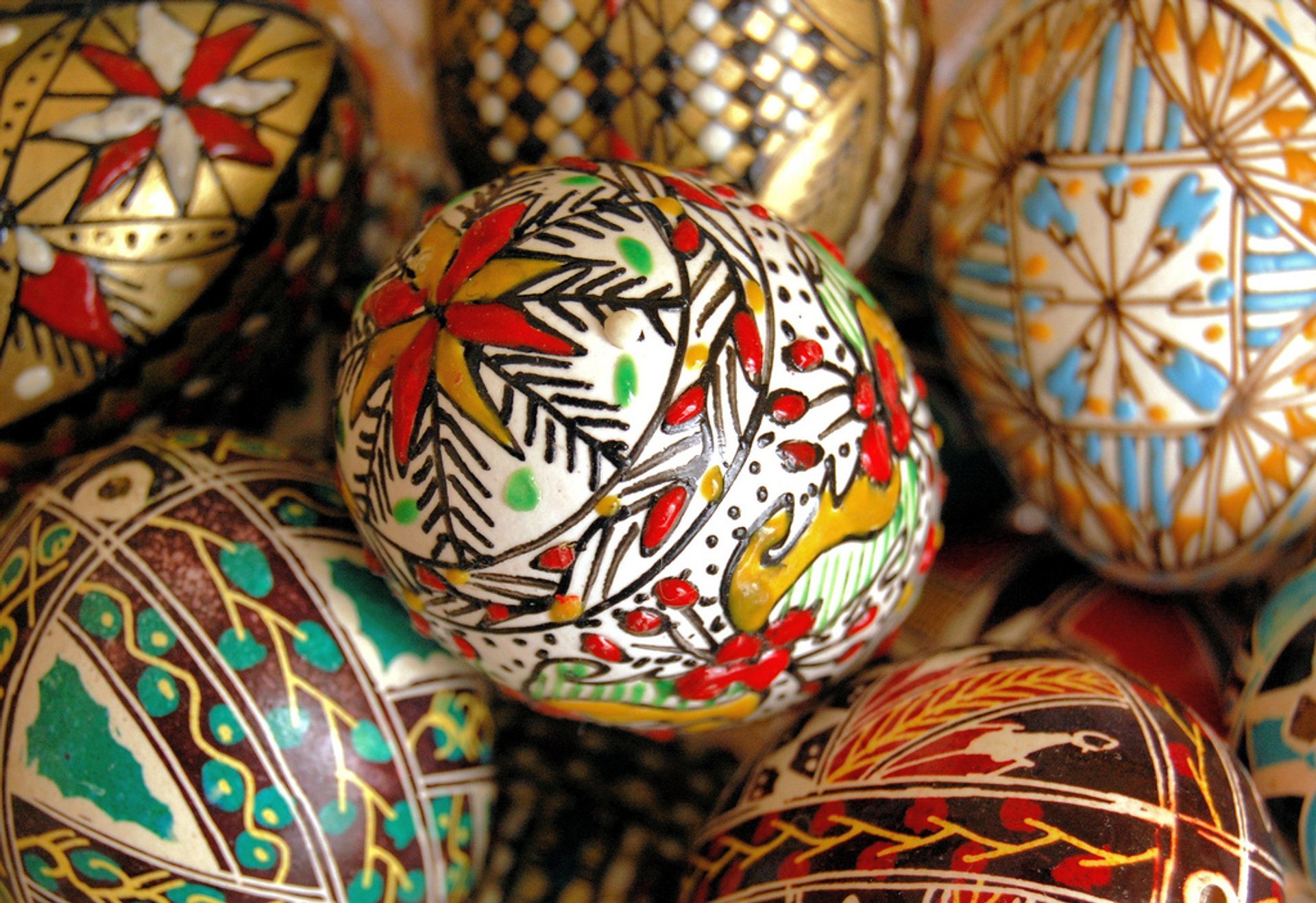 On Easter Sunday people greet each other with the traditional "Hristos a inviat" and "Adevarat a inviat," which means "Christ is risen" and "He rises indeed​." Festive dishes include an Easter cake named "Pasca," the sweet bread "Cozonac," lamb soup and steak, and the so-called "haggis" made of lamb insides. A special Bukovinian tradition is represented by fire vigils held throughout Easter night.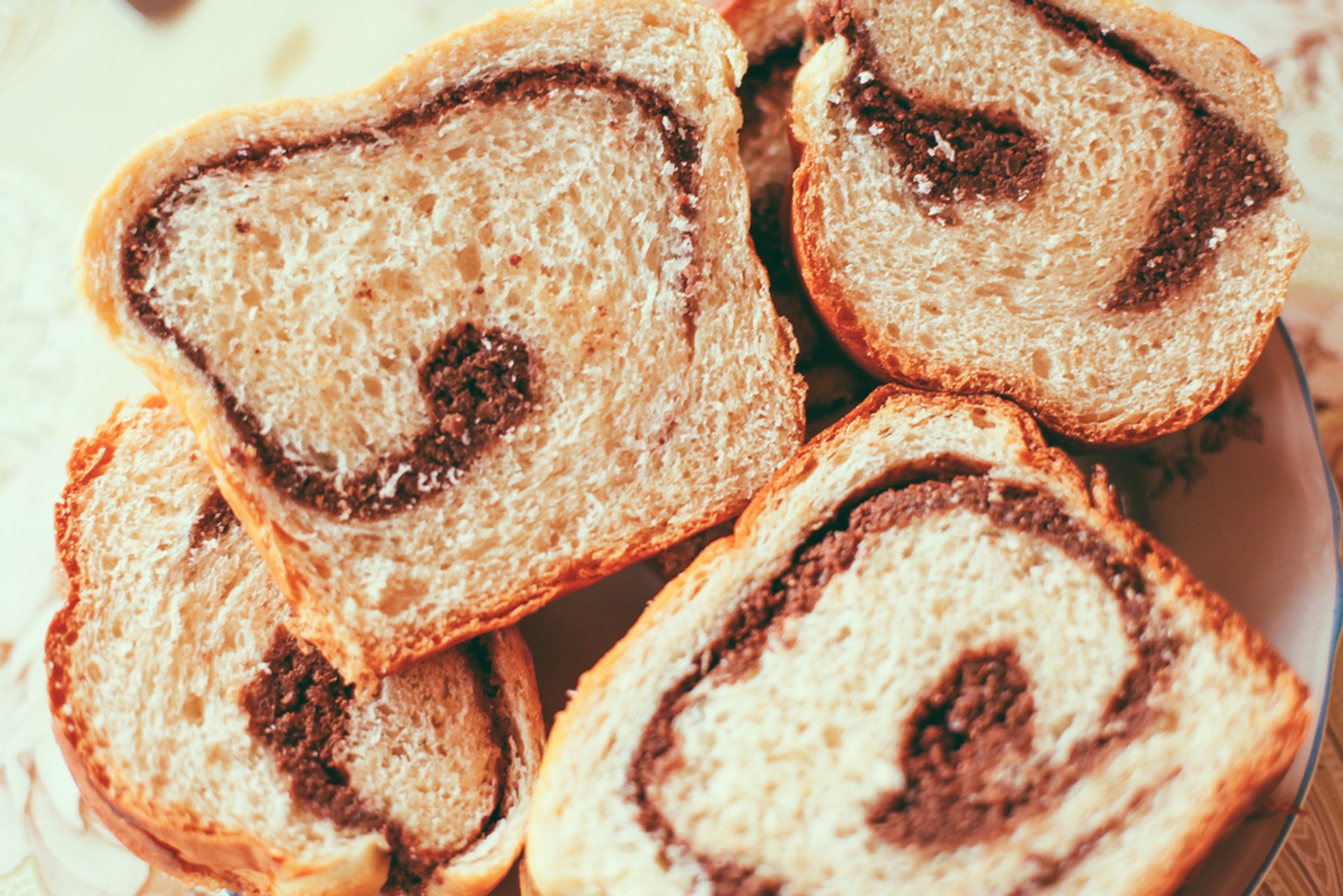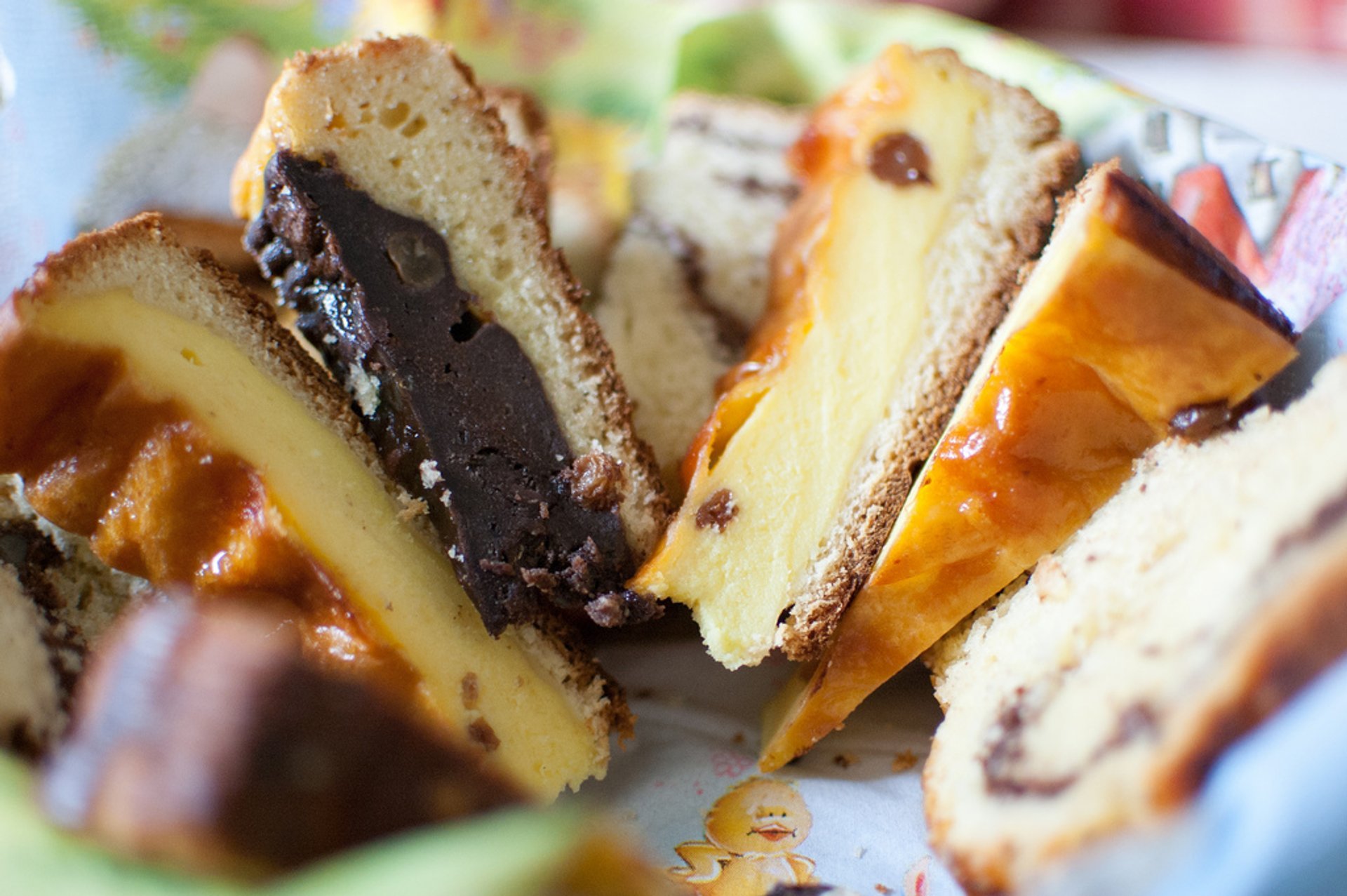 Transylvania is famous for its extraordinary custom of Easter Monday when boys dress in traditional clothes and spray local girls with perfume for good luck.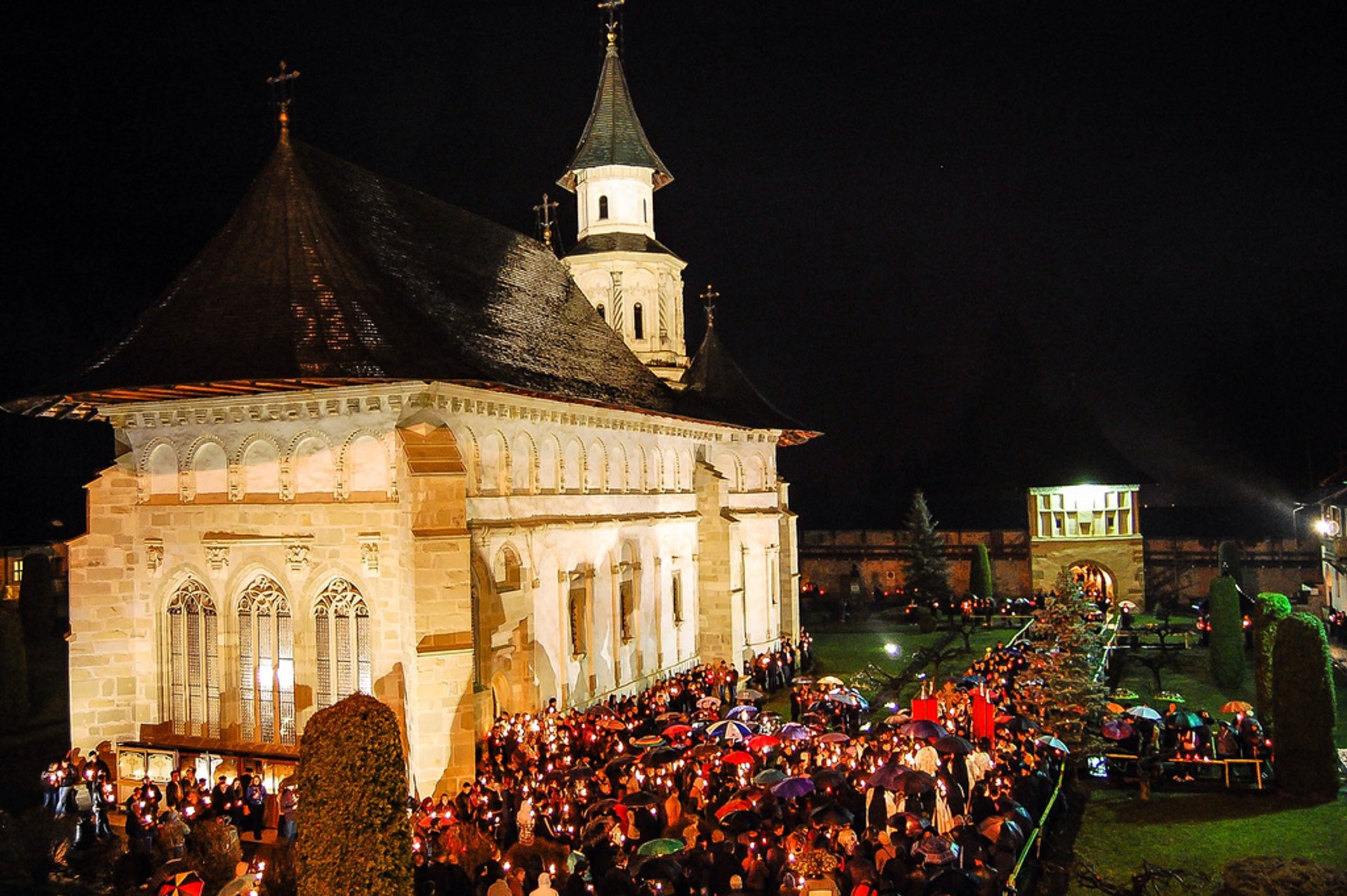 Orthodox Easter Day Featured in