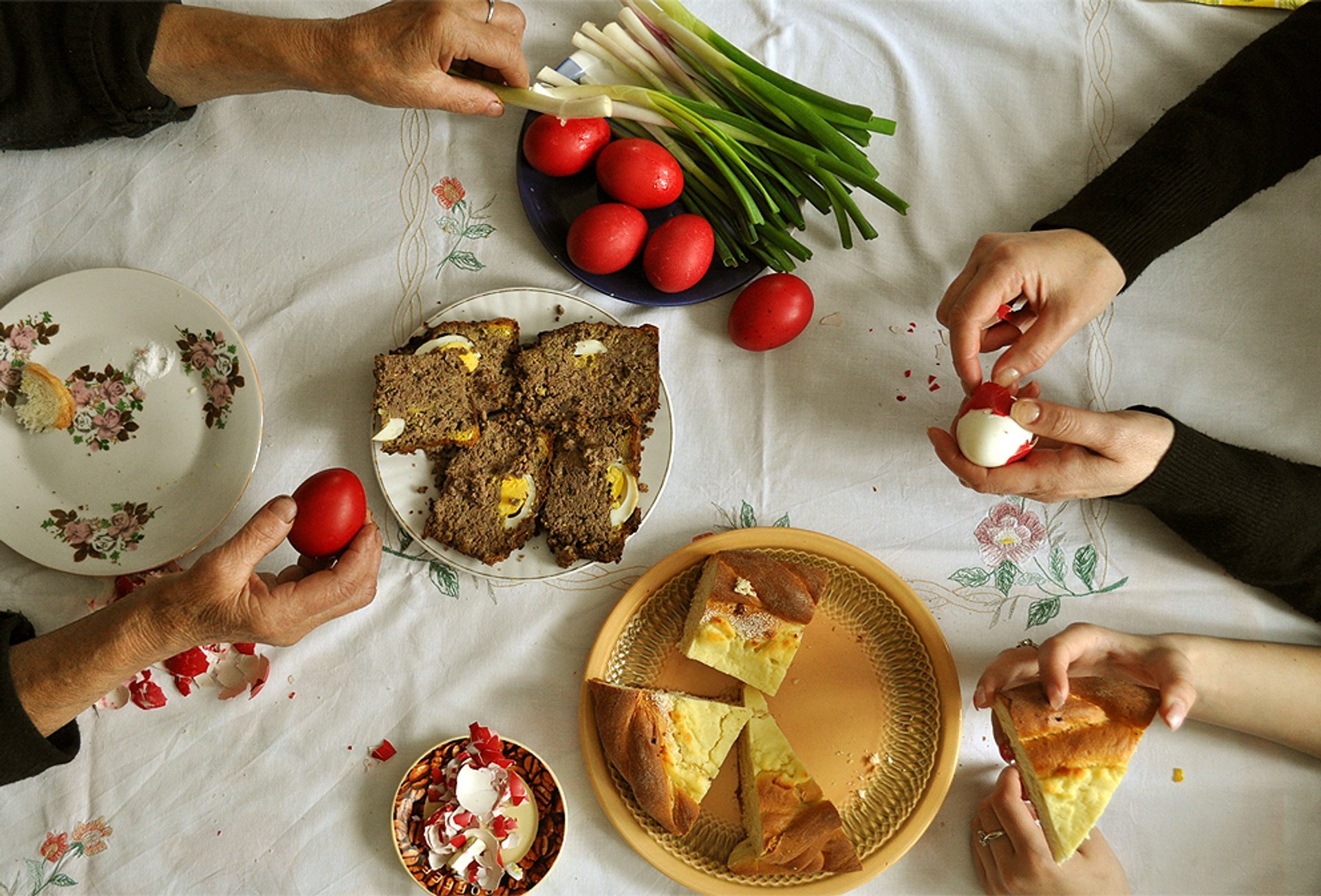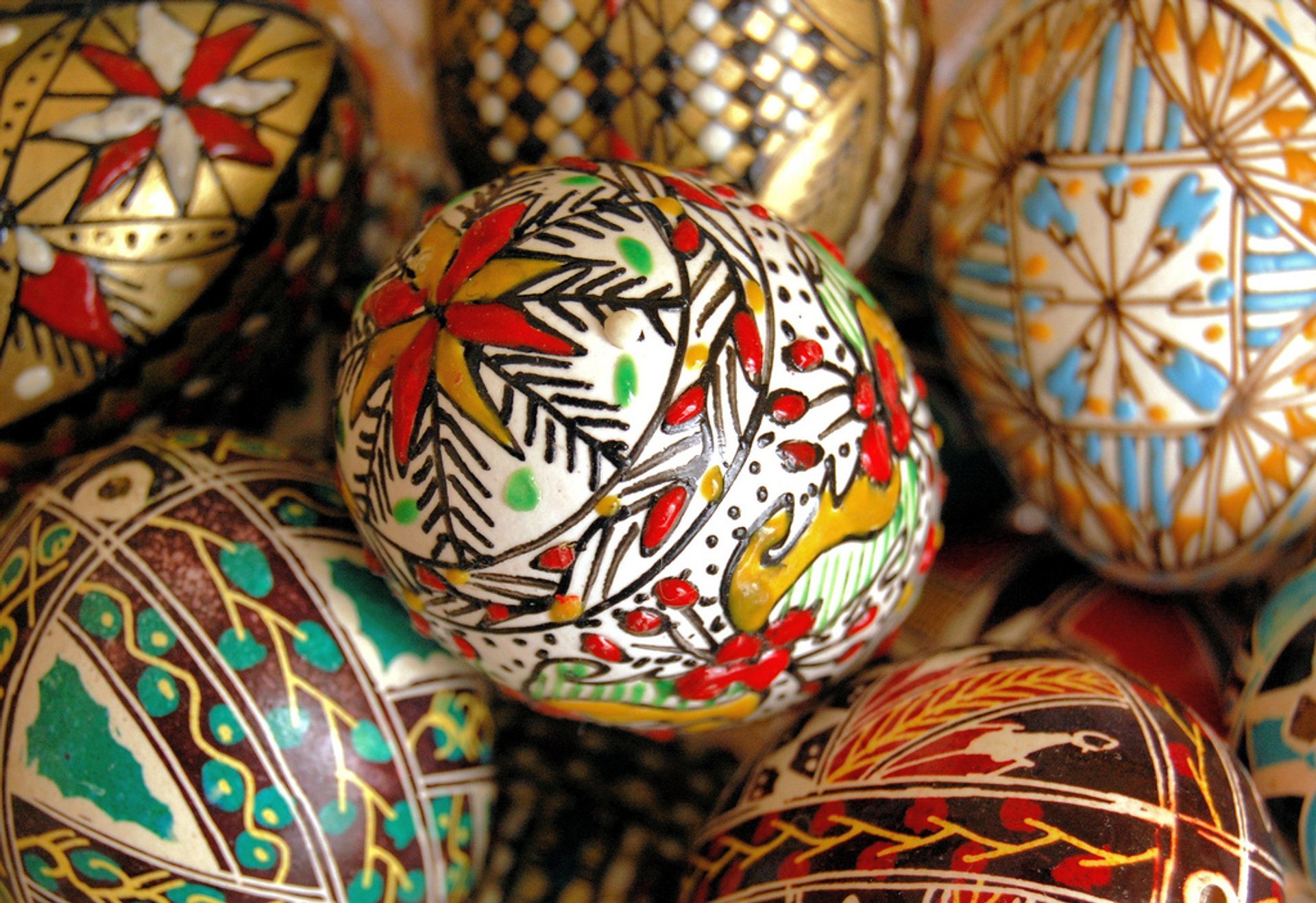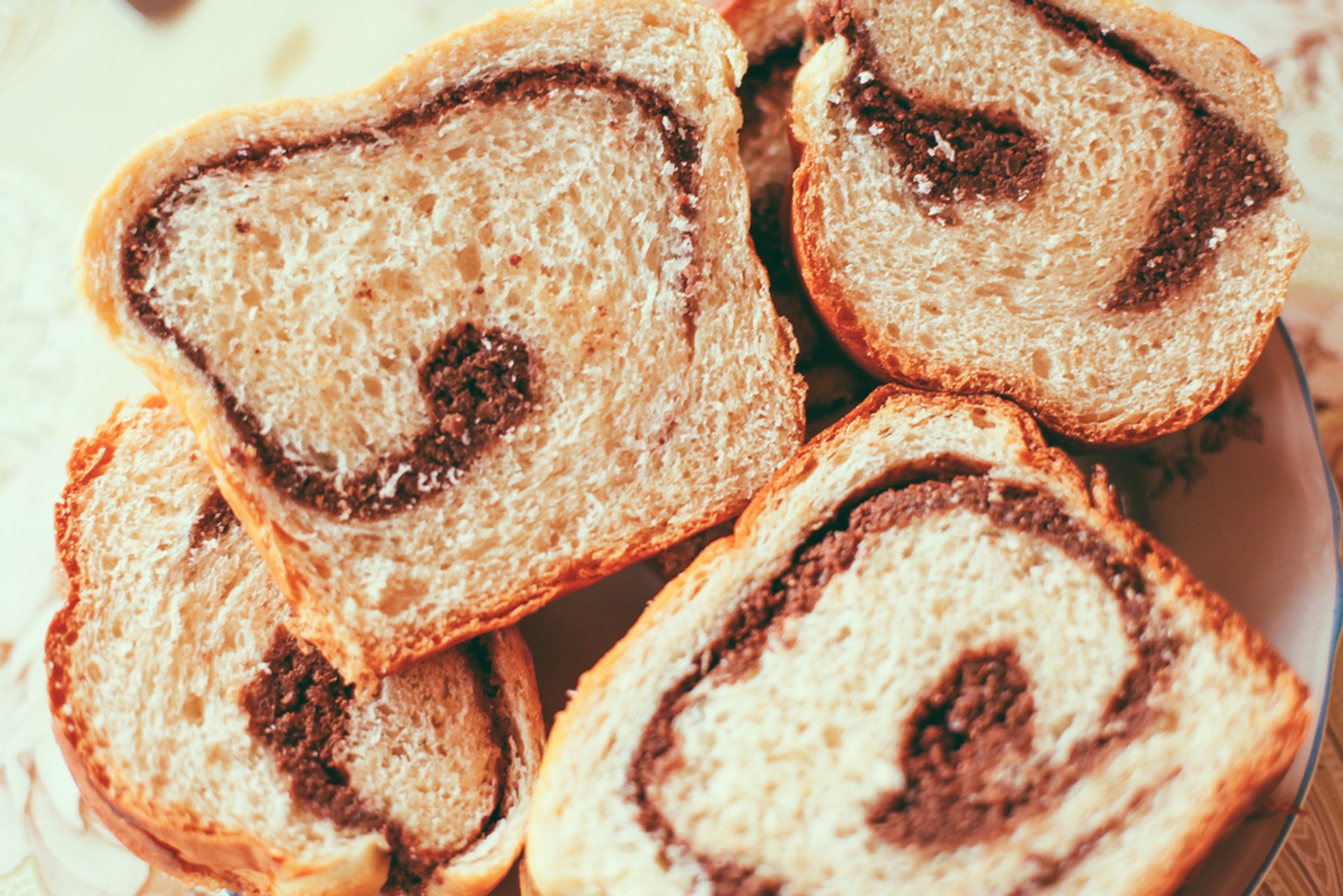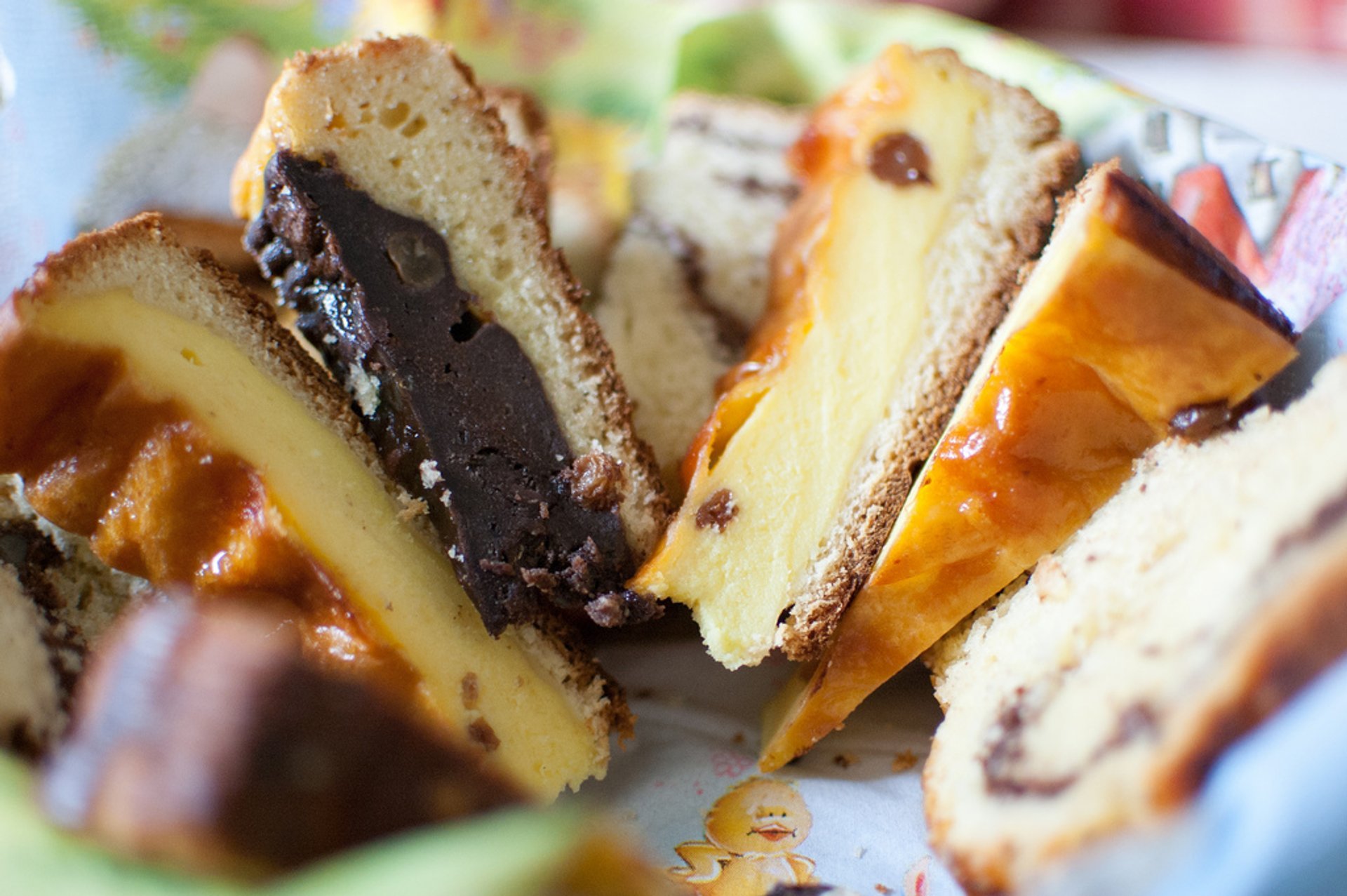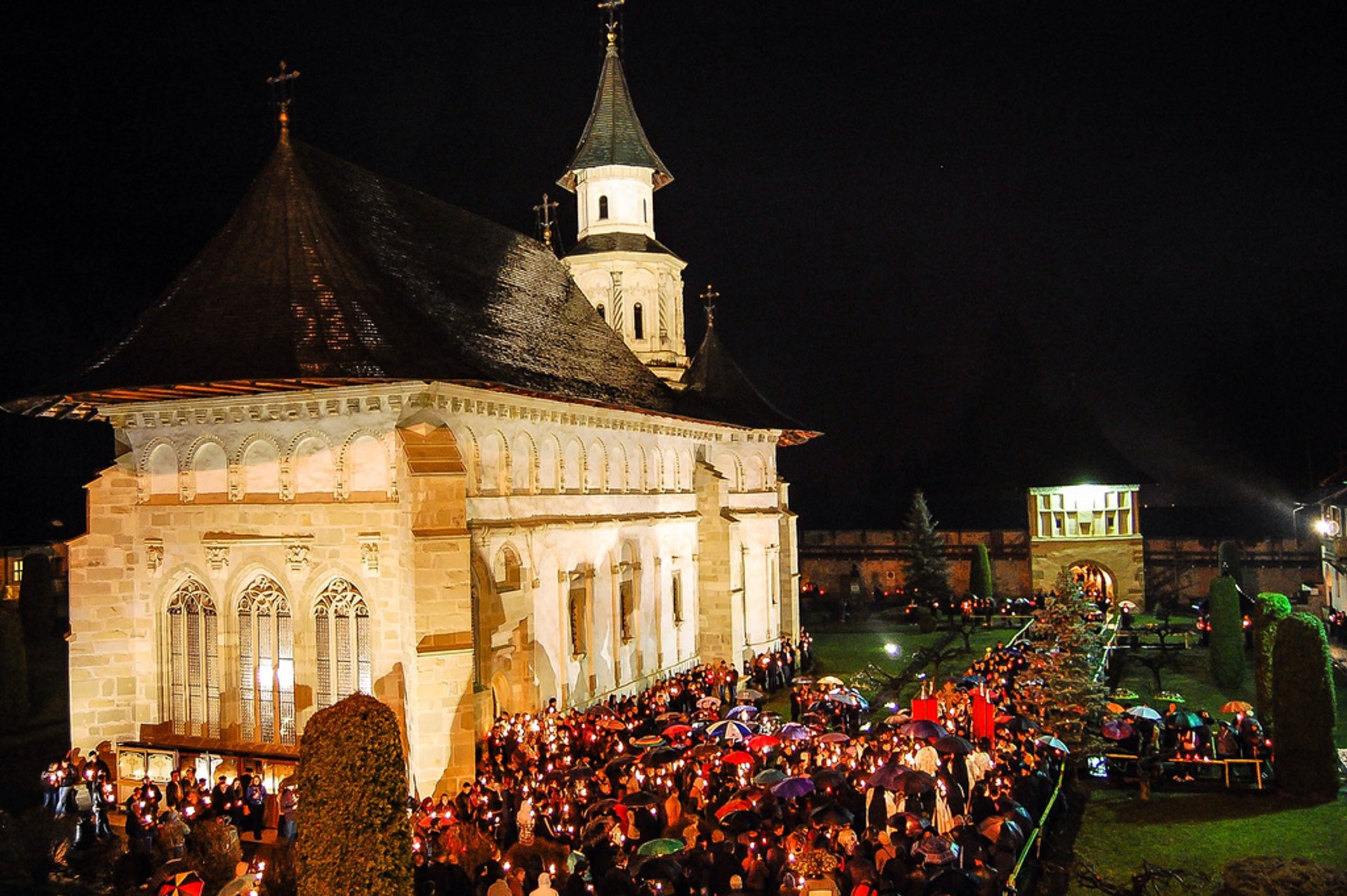 Around 85% of the Romanian population who identify themselves as Orthodox Christians annually revel in vibrant Easter celebrations that usually fall on mid-April. The most colorful traditions are observed in Transylvania, Bukovina, and Maramures regions.
Easter in Bukovina
In Bukovina, people paint Easter eggs on Good Thursday. They often use red color and wax to make some geometrical and floral decorations. If you are lucky enough to spend Easter in Bukovina, make sure to visit Egg Museum in Vama. On Holy Sunday the blessed eggs are eaten with other festive dishes, but only after tapping them against each other in the contest.
Easter in Maramures
In the Maramures region, people bake a small wheat bread called "grain flower". It is shared with family members, and it's believed that the ones who eat it will meet in heaven. Another reason to visit the Maramures region is an authentic Udătoriu festival, celebrated in Şurdeşti on the second day of Easter. The festivities honor hard-working farmers.
Easter in Bucharest
In Bucharest, locals go to church on Easter Saturday for an overnight mass. The Patriarchal Cathedral mass sometimes gathers 10,000-20,000 people. On Easter Sunday, people greet each other with the traditional "Hristos a inviat" and "Adevarat a inviat," which means "Christ is risen" and "He is risen indeed​." Festive dishes include an Easter cake named "Pasca," the sweet bread "Cozonac," lamb soup and steak, and the so-called "haggis" made of lamb insides. Visitors can try traditional Easter foods and buy decorations at The Easter Fair held in Regele Mihai I Park in northern Bucharest. Other Easter fairs are held at Bucharest's largest shopping centers like Plaza Romania or Promenada Mall.
Transylvanian Easter
In Transylvania, visit picturesque Sighisoara and Brasov to try delicious Easter food and see an extraordinary custom of Easter Monday when boys dress in traditional clothes and spray local girls with perfume for good luck.
Find hotels and airbnbs near Orthodox Easter Day (Map)