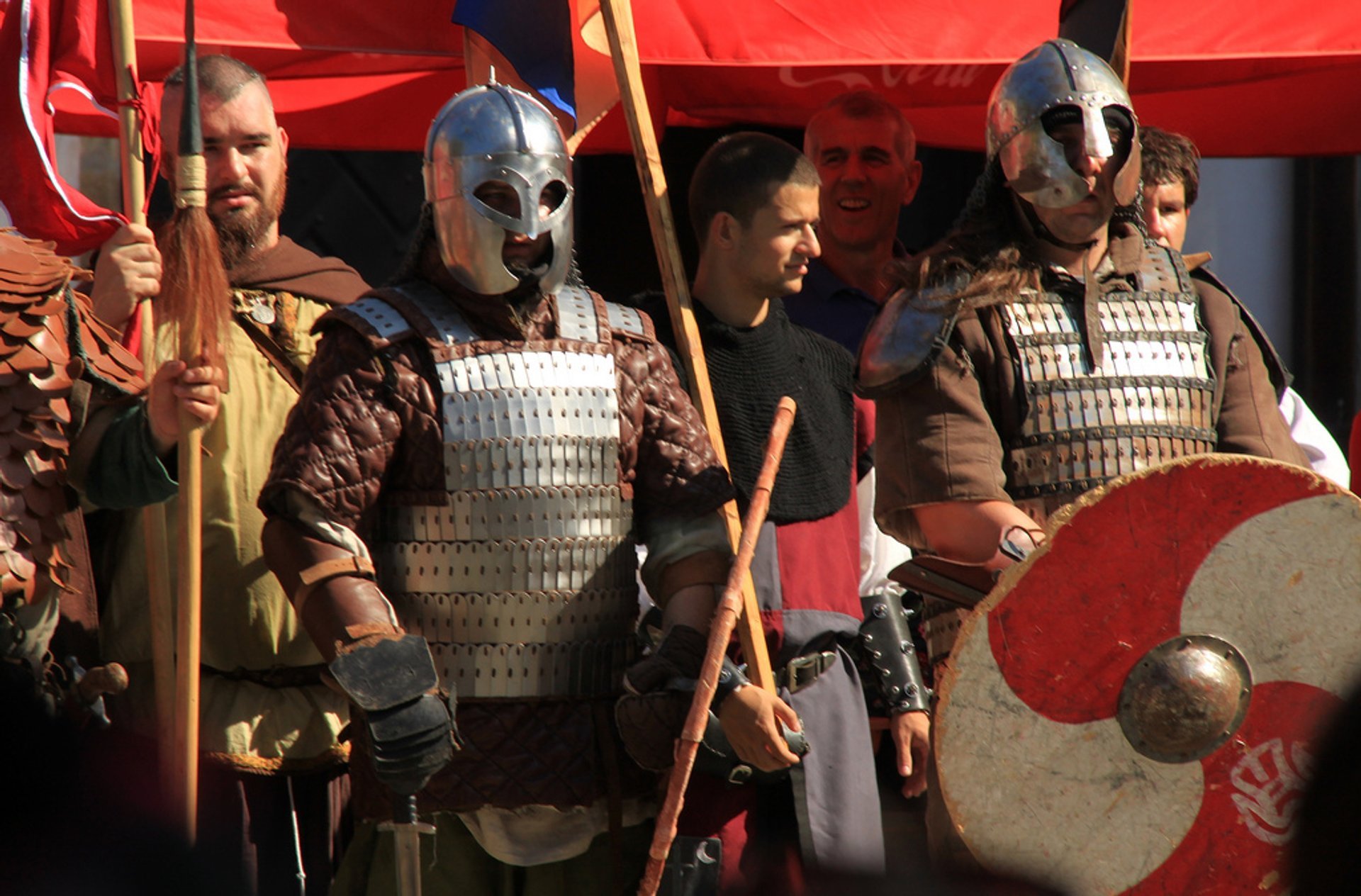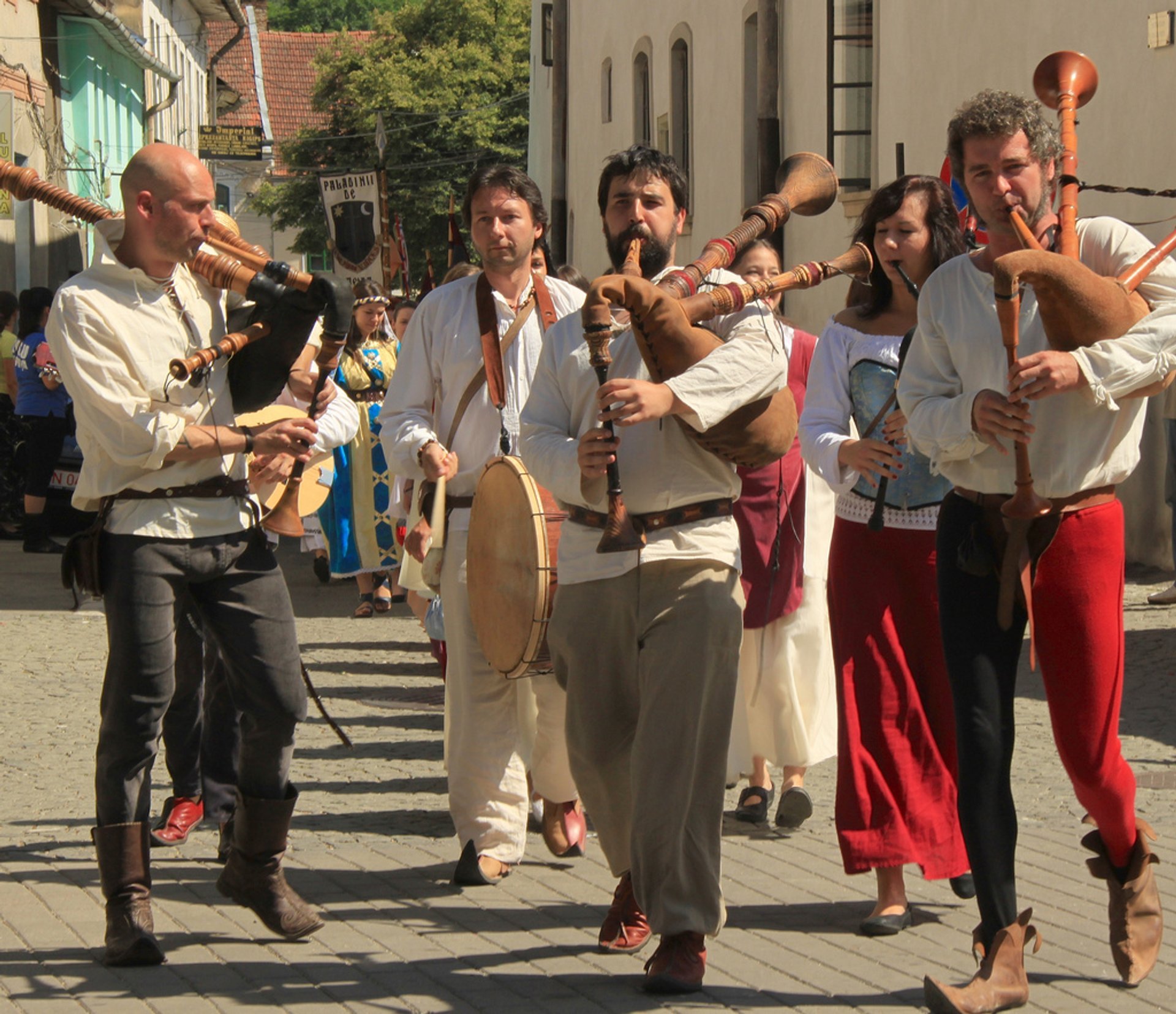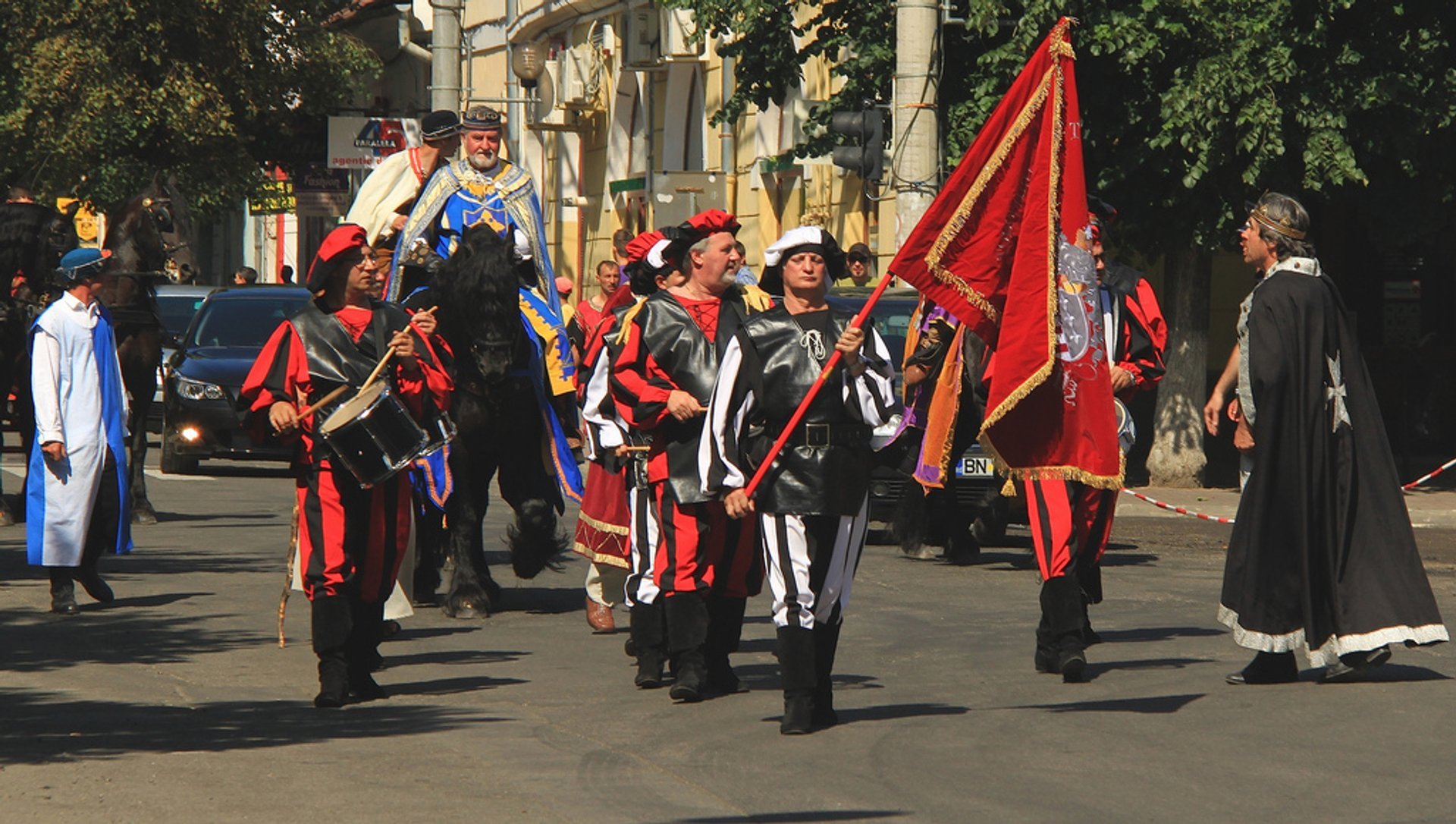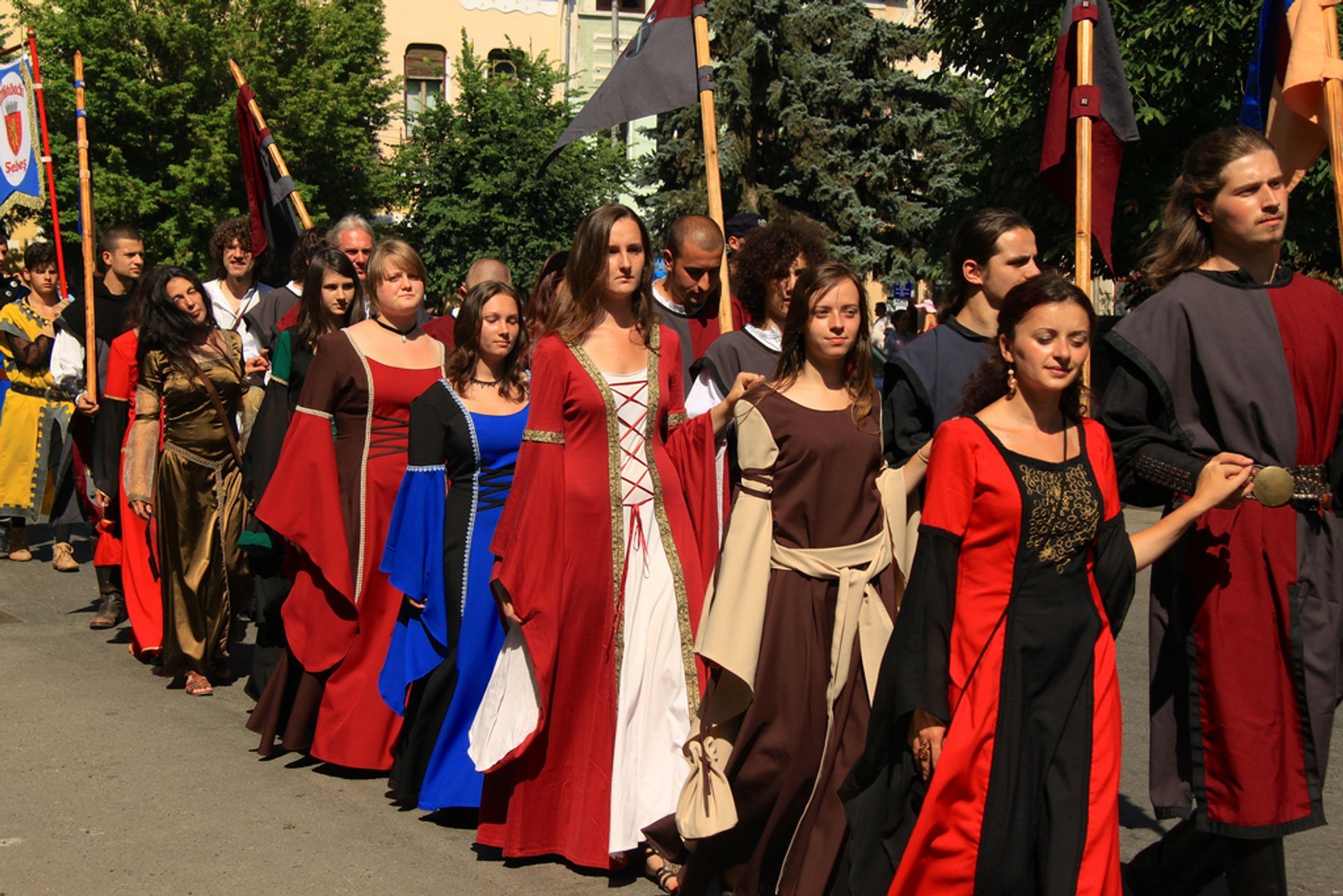 ​Festival-goers can leave reality for a couple of days and plunge into a medieval atmosphere in Sighișoara or Sibiu where princesses wear long colorful dresses, knights fight with swords, craftsmen make leather shoes, jewelry, and other contemporary trinkets, troubadours recite their sweet love poetry, minstrels delight with their music, and a madwoman is accused of witchcraft and publicly burnt at the stake. Besides medieval music, dance, and theatre performances, one can watch horse shows and engage in sword battle tournaments, crafts, or cuisine workshops.
Romania has this historical heritage from the Saxon colonists who came here in the Middle Ages and built a number of towns in the region of Transylvania. Thus, Transylvanian medieval towns boast fine ancient architecture, featuring numerous castles, fortified churches, centuries-old houses, and citadels which often become the venue for festivals. The most prominent festival takes place in July in Sighisoara. Mediaș and Bistrita host medieval festivals in June, whereas Sebeș and Sibiu celebrate medieval culture in the second half of August.
Sighișoara Medieval Festival or Festivalul Sighişoara Medievală (July 29–31, 2022)
Every year, Sighisoara Medieval Arts and Crafts Festival (Festivalul Sighişoara Medievală in Romanian) teleports the visitors back in time to see how local people lived back in the Middle Ages. For three days in late July, Sighişoara transforms into medieval town with costumes, parades, historic reenactments, and live concerts.
Transylvanian Citadels Festival or Festivalul Medieval ''Cetăți Transilvane'' Sibiu (on hold)
Festival Medieval Sibiu or Festivalul Medieval "Cetati Transilvane" Sibiu has been running since 2001 on the last weekend of August in the historical center of Sibiu. The old town's cobbled streets turn into medieval settlement with traditional costumes, medieval parade, and old time artists and performers. Live concerts by medieval music bands, battles, and craft workshops are on the program.
Find hotels and airbnbs near Medieval Festivals (Map)