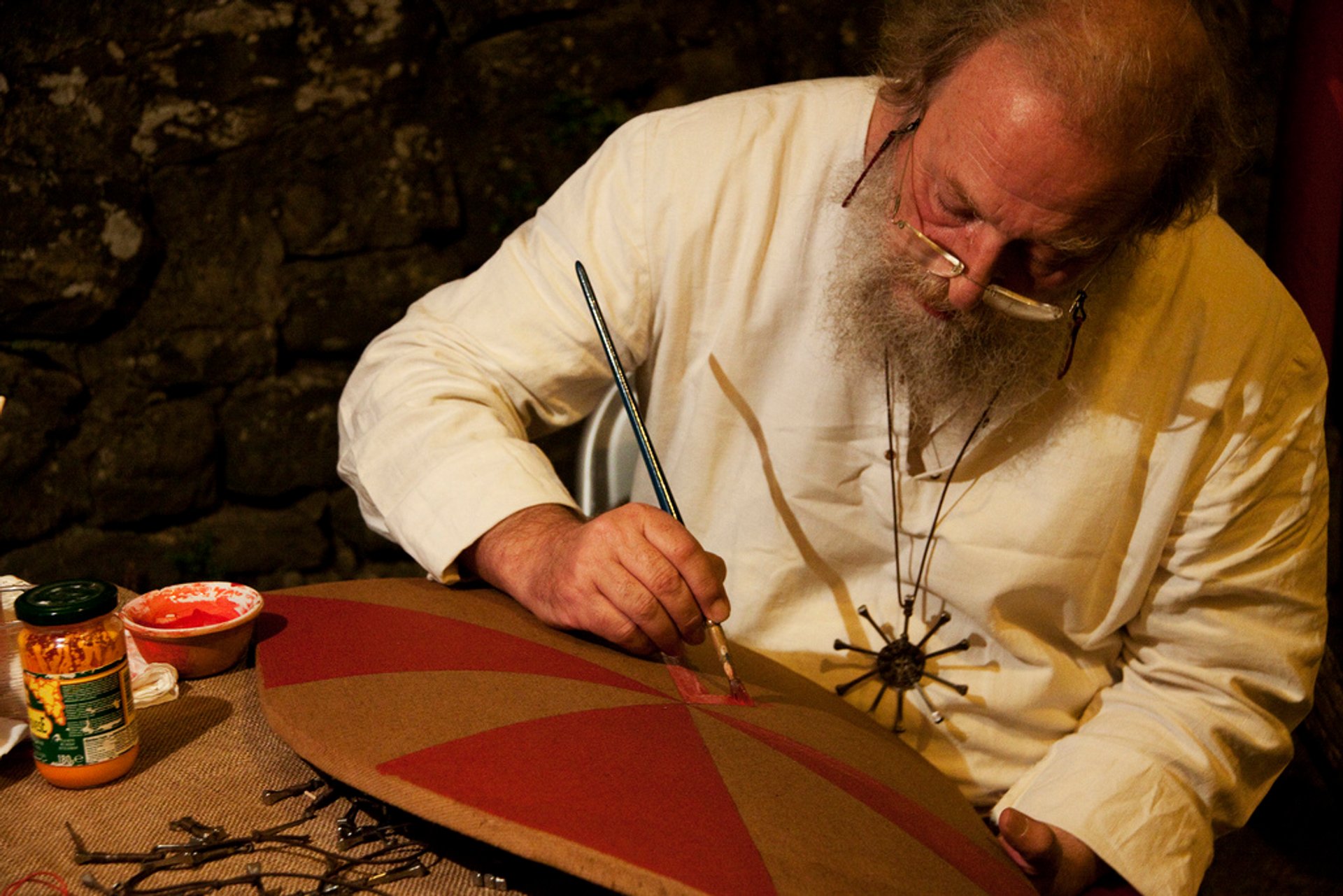 A visit to the ancient village of Finalborgo, in Savona province, with its narrow streets and old buildings is a great excursion into the Middle Ages. But the experience will be even more enriching if you go there in August when the Journey into the Middle Ages or "Viaggio nel Medioevo" completely transforms Finalborgo into a 15th-century town. The centre of the village surrounded by walls is decorated with banners, while knights, dancers, fire-eaters, jugglers, and archers are marching the streets.
The Journey into the Middle Ages reenacts the period of Finalborgo history when Marquis Giovanni Del Caretto fought for the village with the Republic of Genoa. The antique shops on Via del Mercato full of Medieval arts and crafts during the festival accept Finarino, the Marquisate of Finale currency. Via delle Taverne offers traditional food and snacks. There is even a tent hosting a piece of the desert from Algeria where visitors can drink mint tea and watch oriental dances.
Medieval games and knight tournaments are complemented by fights between mercenaries and horseback duels between noblemen. Every day of Viaggio nel Medioevo promises exciting events. Hundreds of Finalborgo residents dressed in colourful costumes of ladies, knights, and commoners socialize, indulge in ancient foods, and greet the visitors. Juggling shows, acrobats, jesters, witches, lepers, and beggars speak in different languages and create their own world during the four summer days.
Find hotels and airbnbs near Journey into the Middle Ages (Viaggio nel Medioevo) (Map)