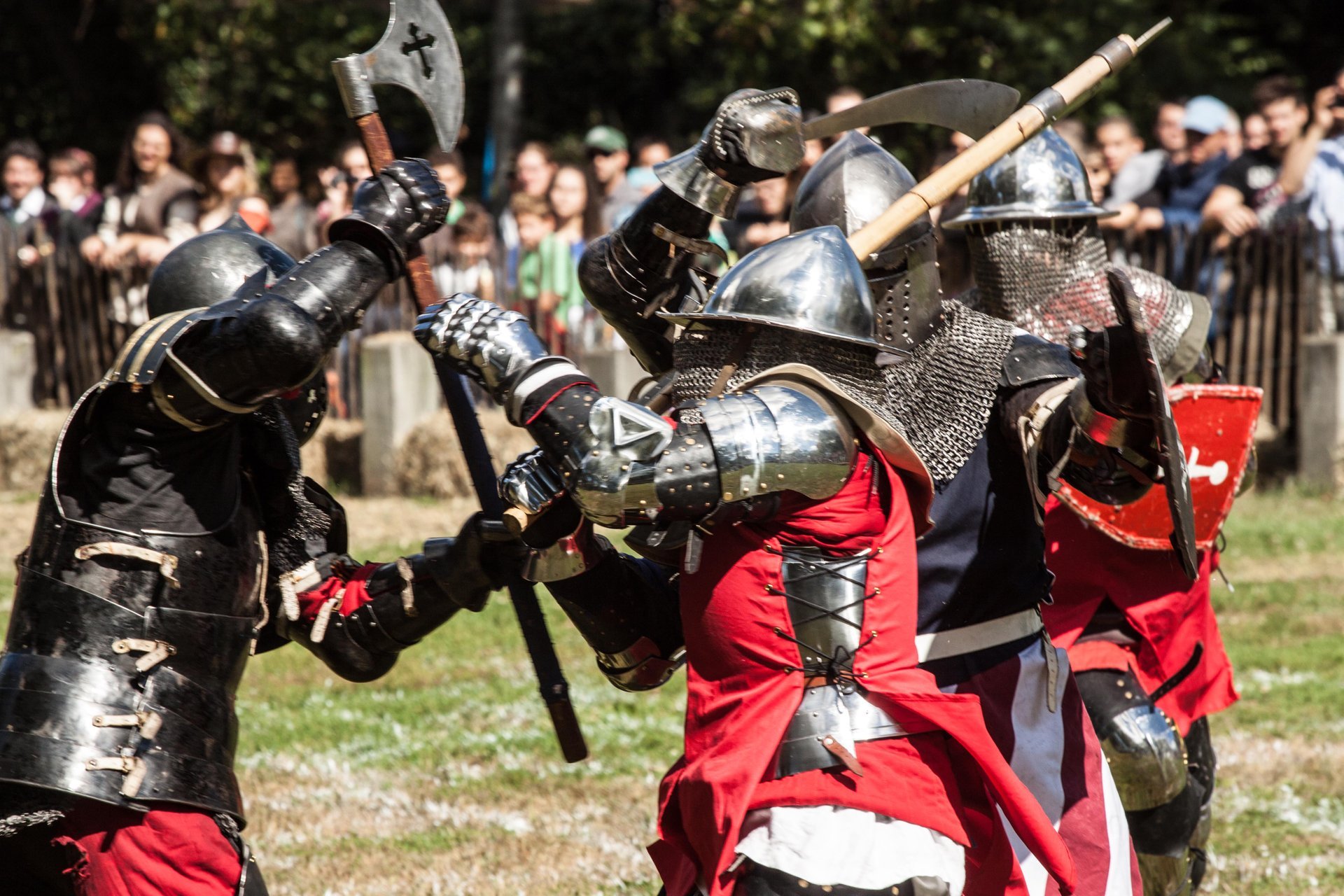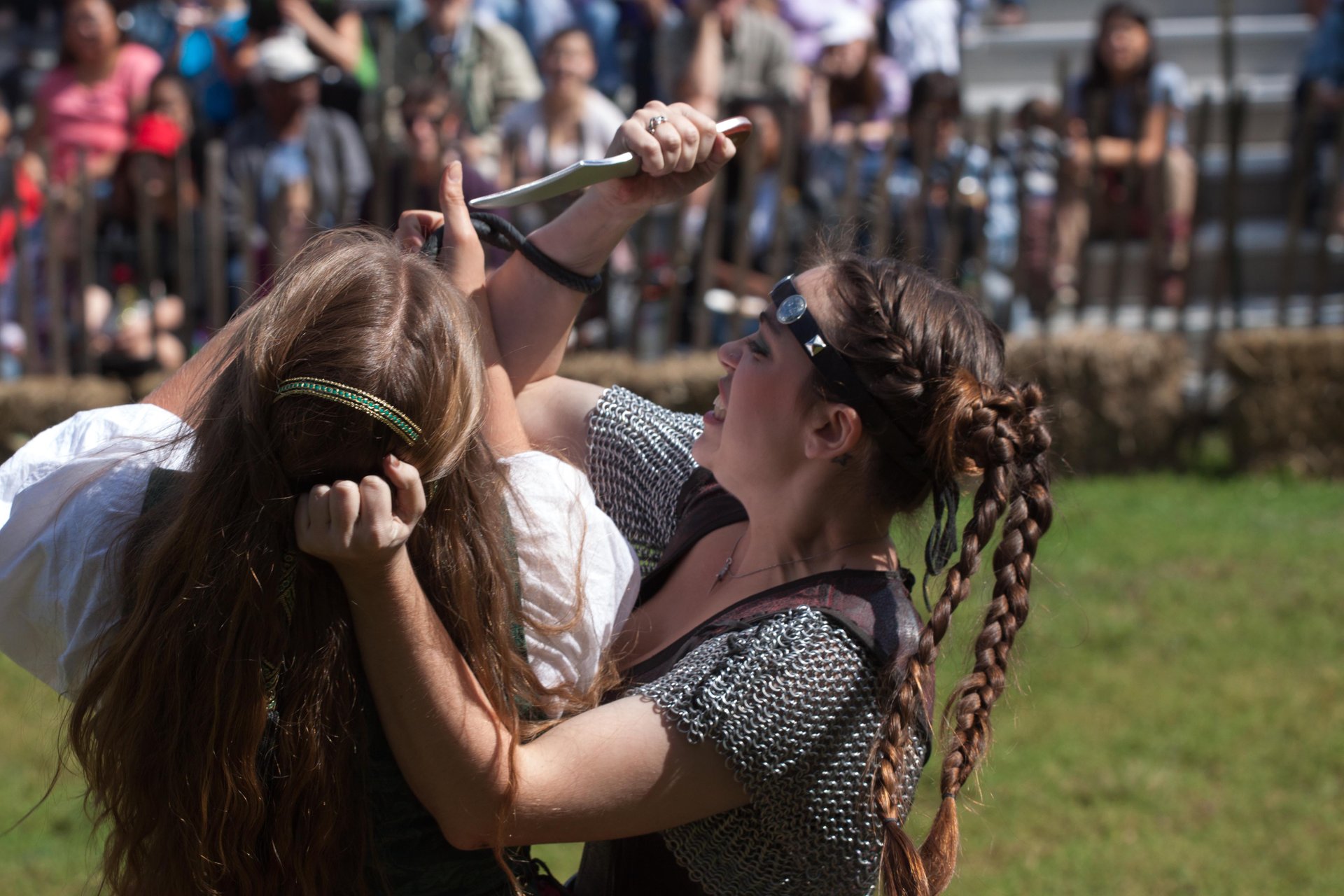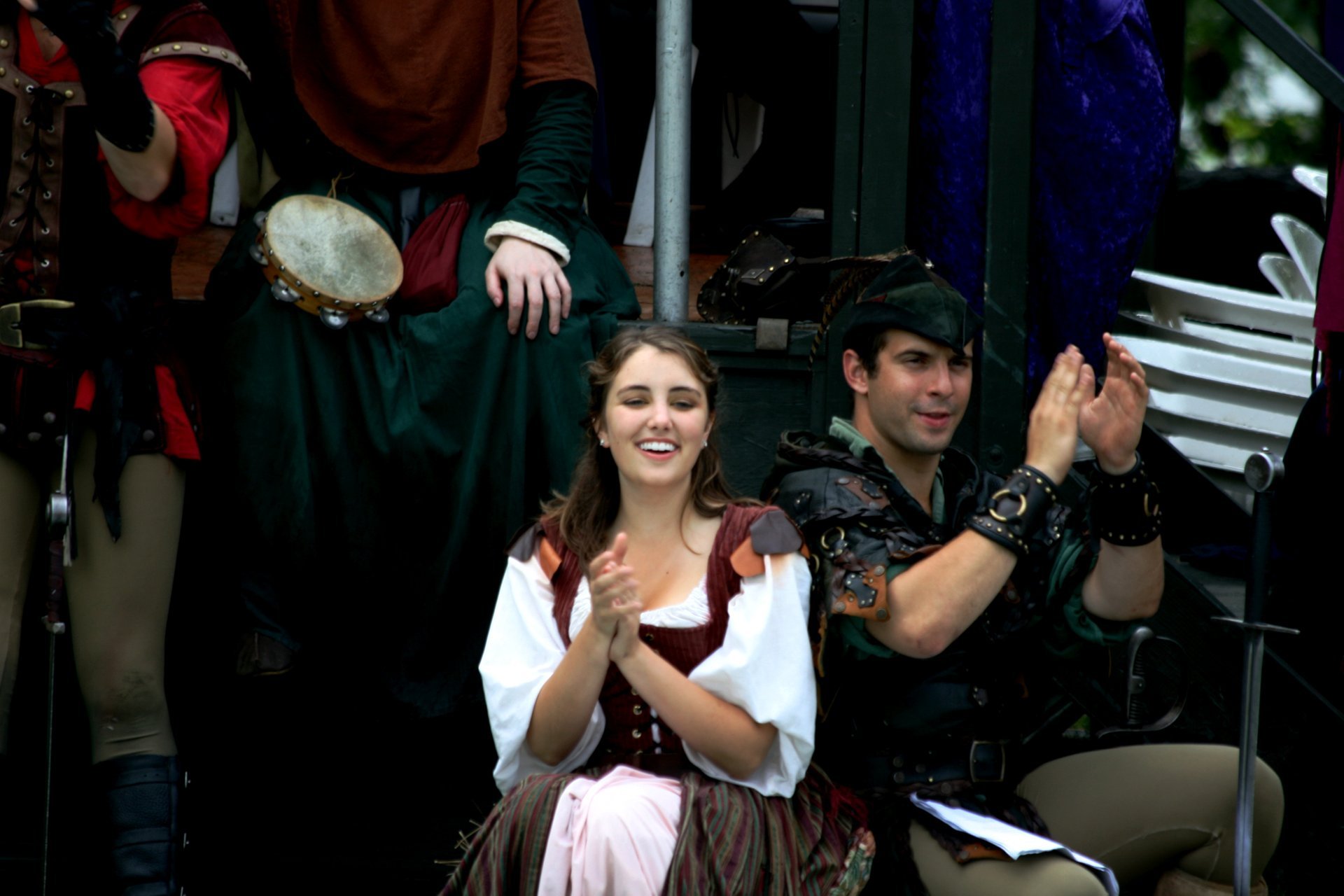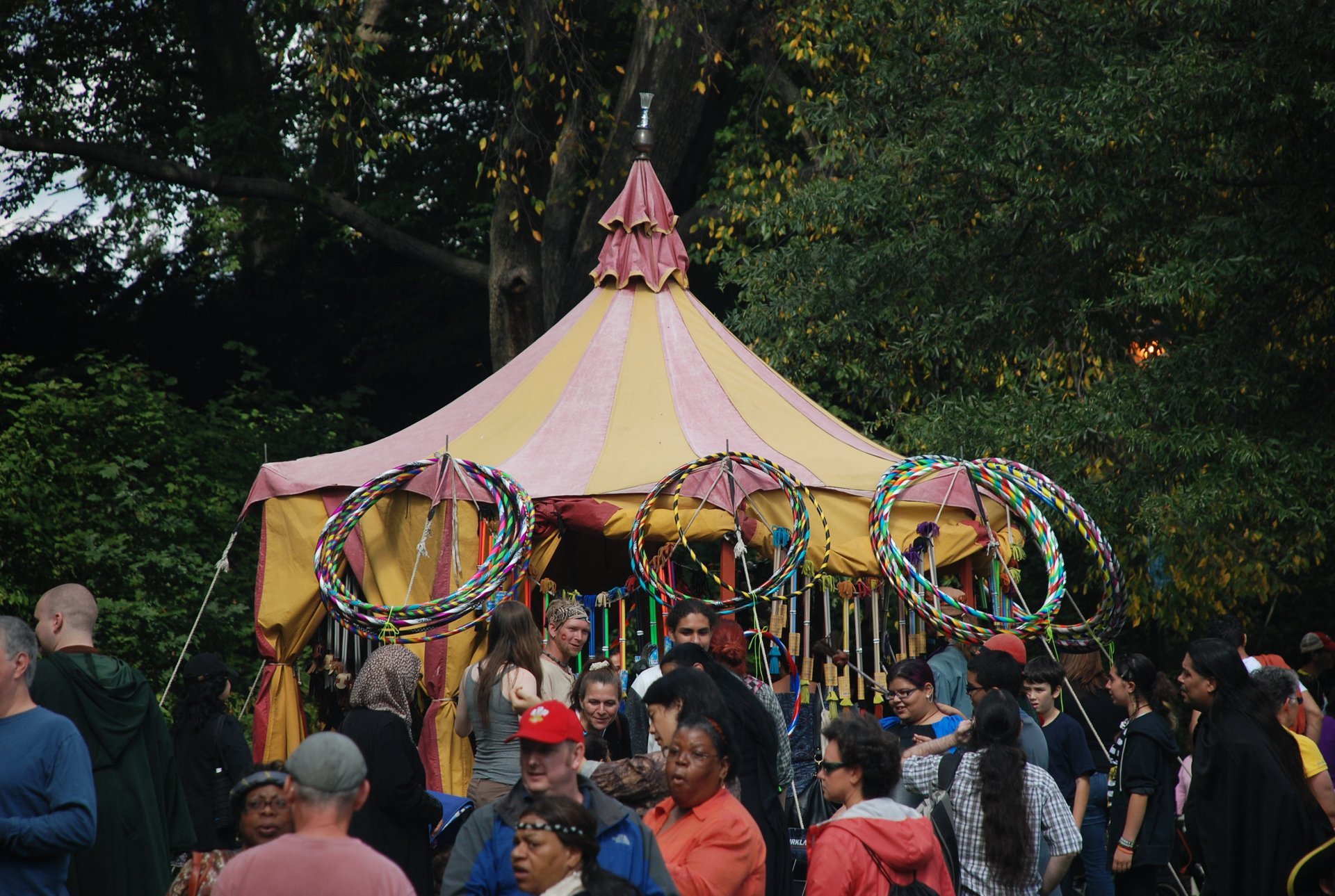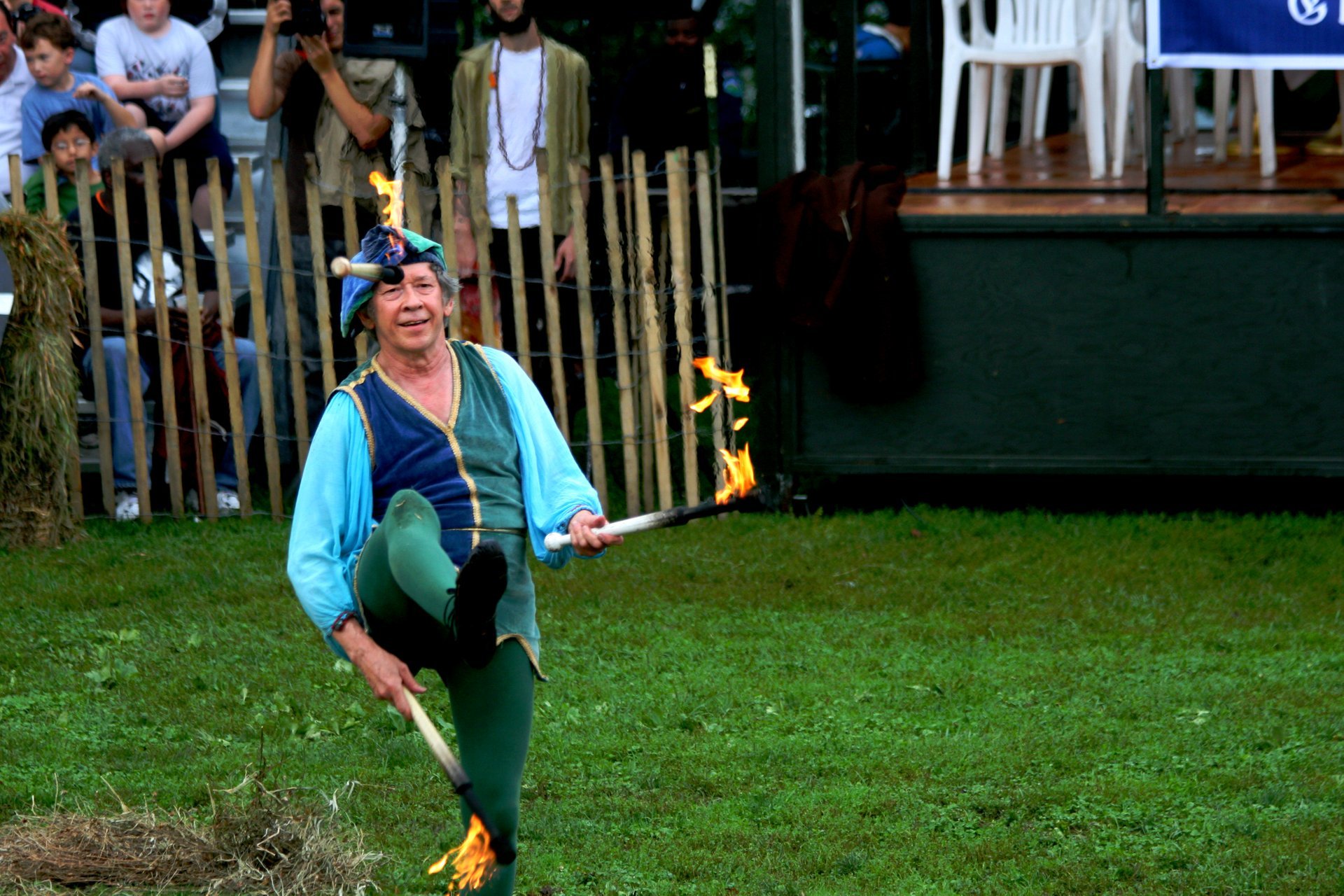 ©
Dave Bledsoe, FreeVerse Photography
Every autumn, the Medieval Festival brings back the spirit of the Middle Ages to Fort Tryon Park in northern Manhattan. The park turns into an old market square with local residents dressed in medieval costumes, performers, banners and processional flags. Fort Tryon Park offers plenty of entertainment: medieval music, jugglers, magic tricks, dancers, poets, and minstrels. Noble knights in shiny armor challenge each other in an exciting equestrian joust. Vendors offer themed crafts as well as food and drink.
The Medieval Festival in Fort Tryon Park provides a unique experience of going back in time with the famous Cloisters museum and the Hudson River and the picturesque Palisades at the backdrop. The best thing about the festival is that its entertainment is free of charge. Visitors only pay for crafts, souvenirs, clothing, and food. The festival runs from 11:30 am to 6 pm.
The festival has been held since 1983 in conjunction with the New York City Department of Parks & Recreation. It is also sponsored by Washington Heights and Inwood Development Corporation.
Find hotels and airbnbs near Medieval Festival at Fort Tryon Park (Map)