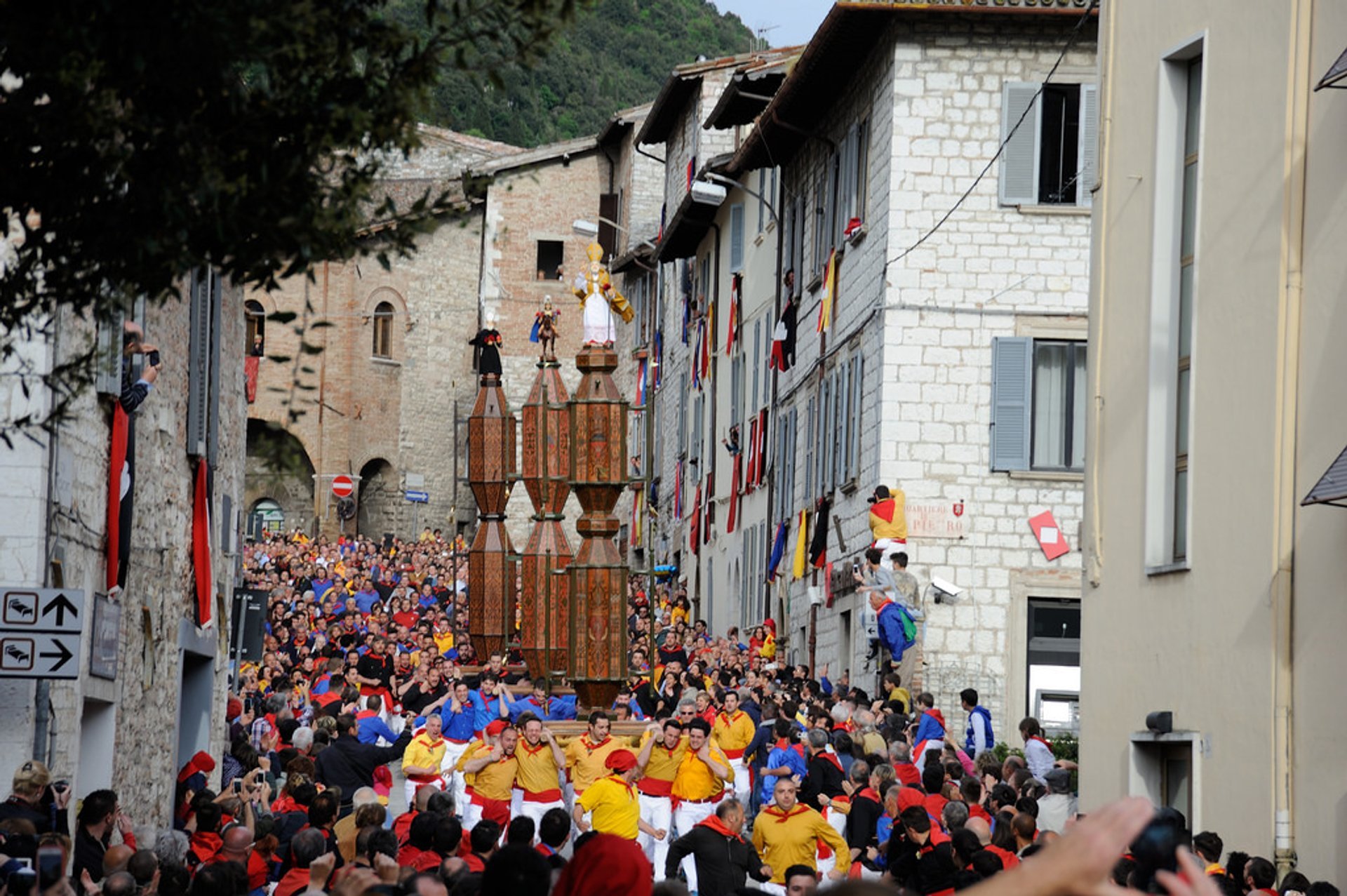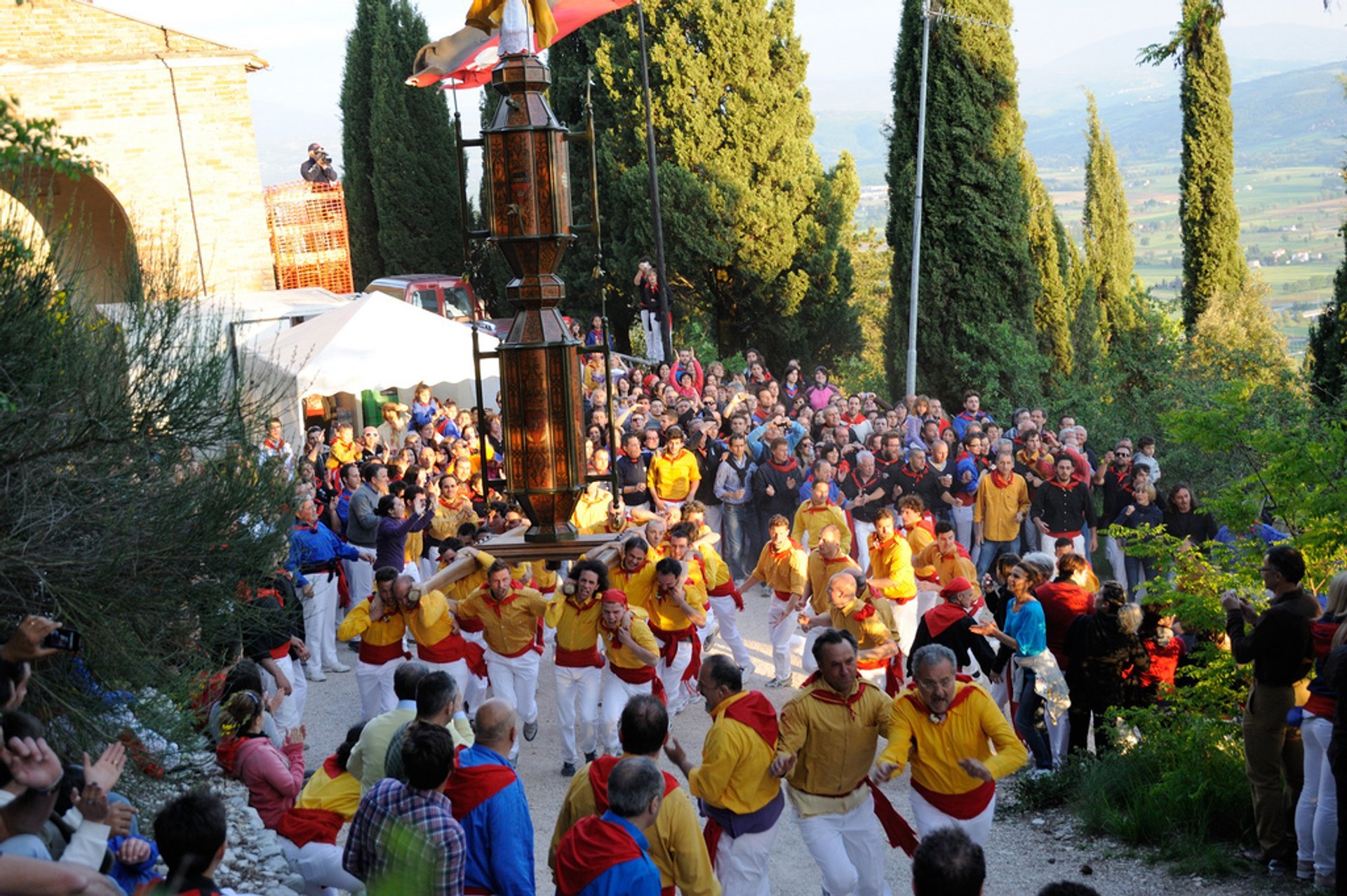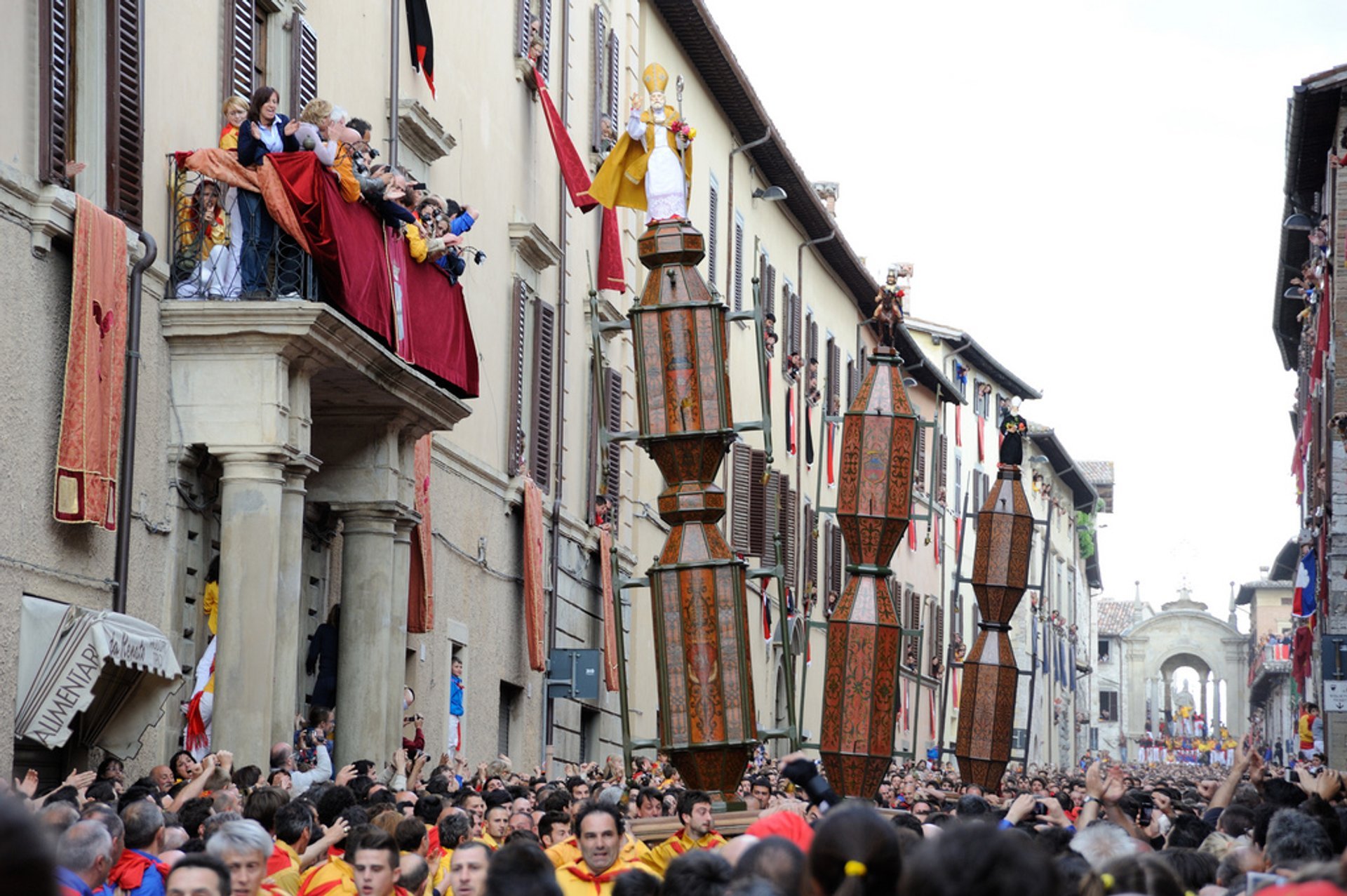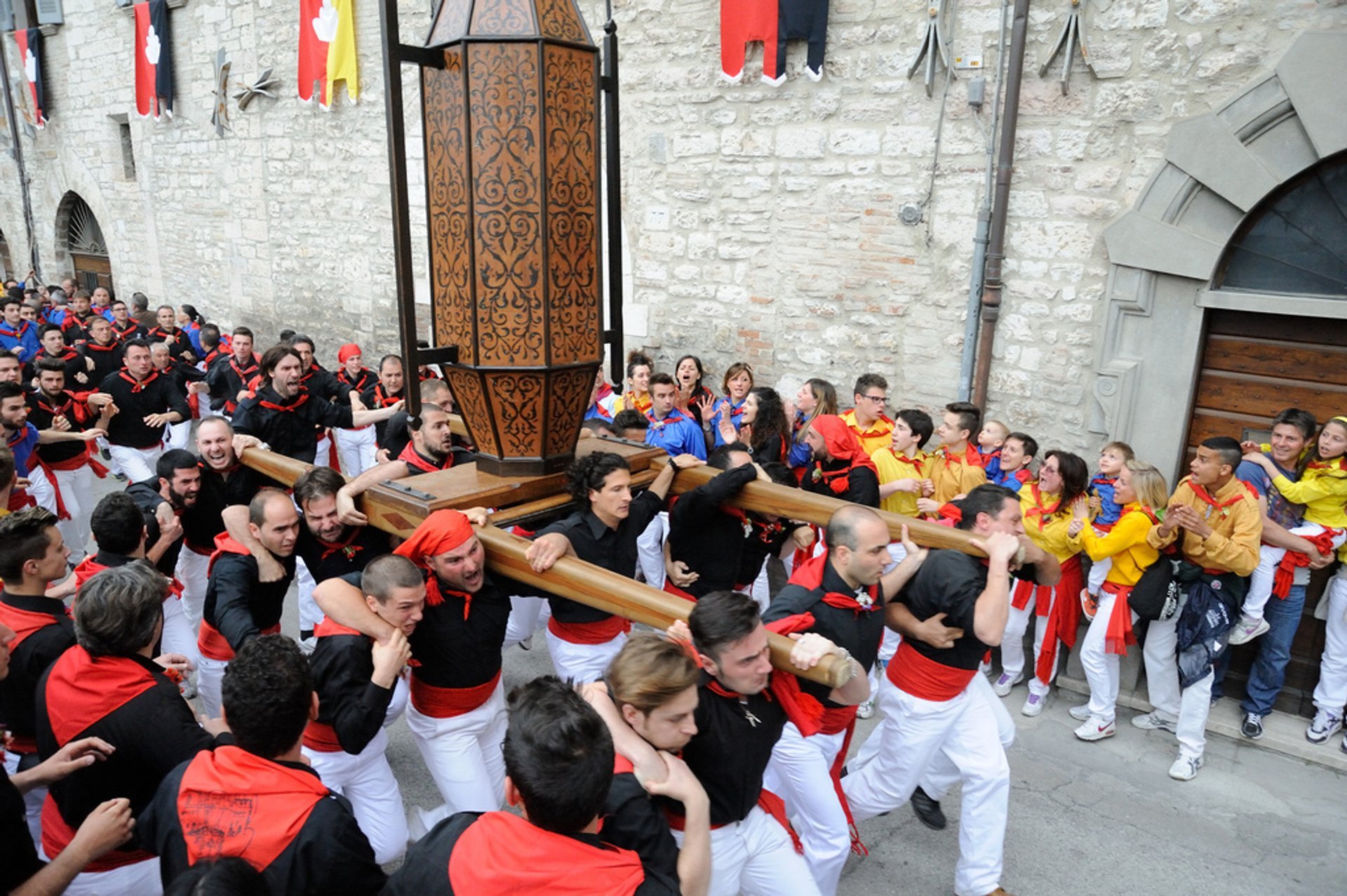 The ancient town of Gubbio in the Umbria region is filled with medieval spirit and plenty of historical occasions and festivals. One of the most well-known and visited of these festivals is Festa dei Ceri (Race of the Candles), which takes place annually on May 15. This tradition was born in the second half of the 12th century in honour of the death of Ubaldo Baldassini, the medieval bishop of Gubbio. The Commune decided to commemorate the patron saint of the town with a sacred and mysterious procession in which men of the city carry big wax sticks through the streets towards the Basilica of Mount Ingino.
Today, Gubbio Festival is still celebrated in the same way with the iconic candle race or Corsa dei Ceri, but the original candles have been replaced by three giant wooden structures. The new candles are really impressive with small statues of St Ubaldo, St George, and St Anthony on top. According to tradition, only men can carry Ceri by wearing traditional costumes. Even the shirt colour they wear depends on the Saint they represent—blue for San Giorgio, yellow for Sant'Ubaldo and black for Sant'Antonio.
The procession starts early in the morning with the beating of drums meaning it's time to take out the statues of the Saints from the church of St Francesco della Pace. The Alzata (rising) of the candles then begins in front of excited visitors leading to the official start of the race. Overall, this is an impressive and stunning occasion that truly transports you to the Medieval Ages.
Find hotels and airbnbs near Gubbio Festa dei Ceri and Corsa dei Ceri (Race of the Candles) (Map)