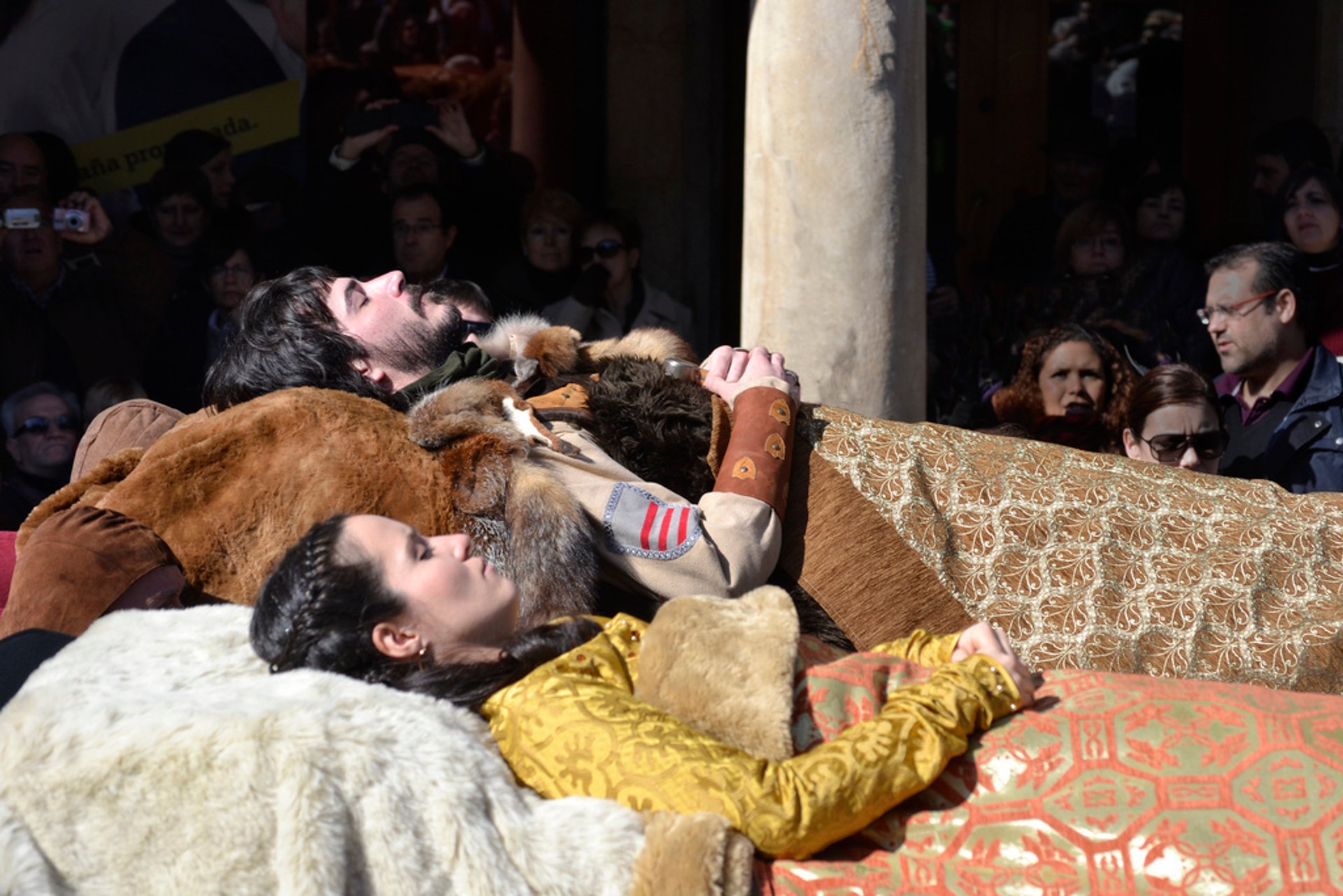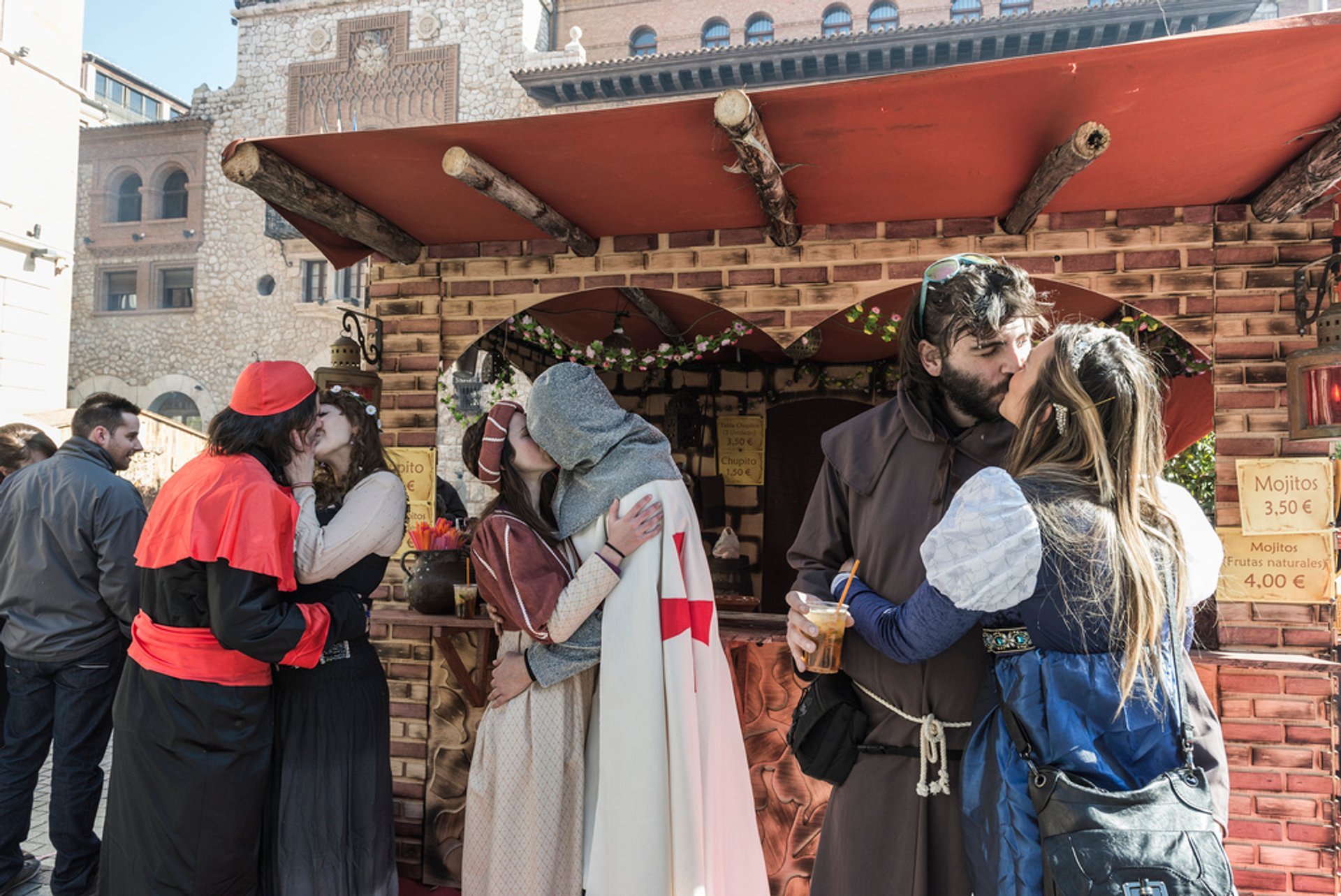 ©
Pedro Hernandez Barrachina
Every year, a unique and special festival called Bodas de Isabel de Segura—the wedding of Isabel Segura—takes place in a city called Teruel, in Aragon. During this time, locals and visitors celebrate the romantic tragedy of Isabel and Diego, Spain's answer to Romeo and Juliet, with a Medieval festival that coincides with Valentine's Day.
The festival has been celebrated here since 1996 and honours the traditions of the Middle Ages. Today, you can be a part of the spectacle through old costumes, songs, dances, medieval markets, exhibitions and other activities. If you decide to visit eastern Spain, don't miss this lovely holiday that will fill your heart with love and emotion.
Bodas de Isabel de Segura takes place every year in February.
Find hotels and airbnbs near The Wedding of Isabel de Segura (Map)