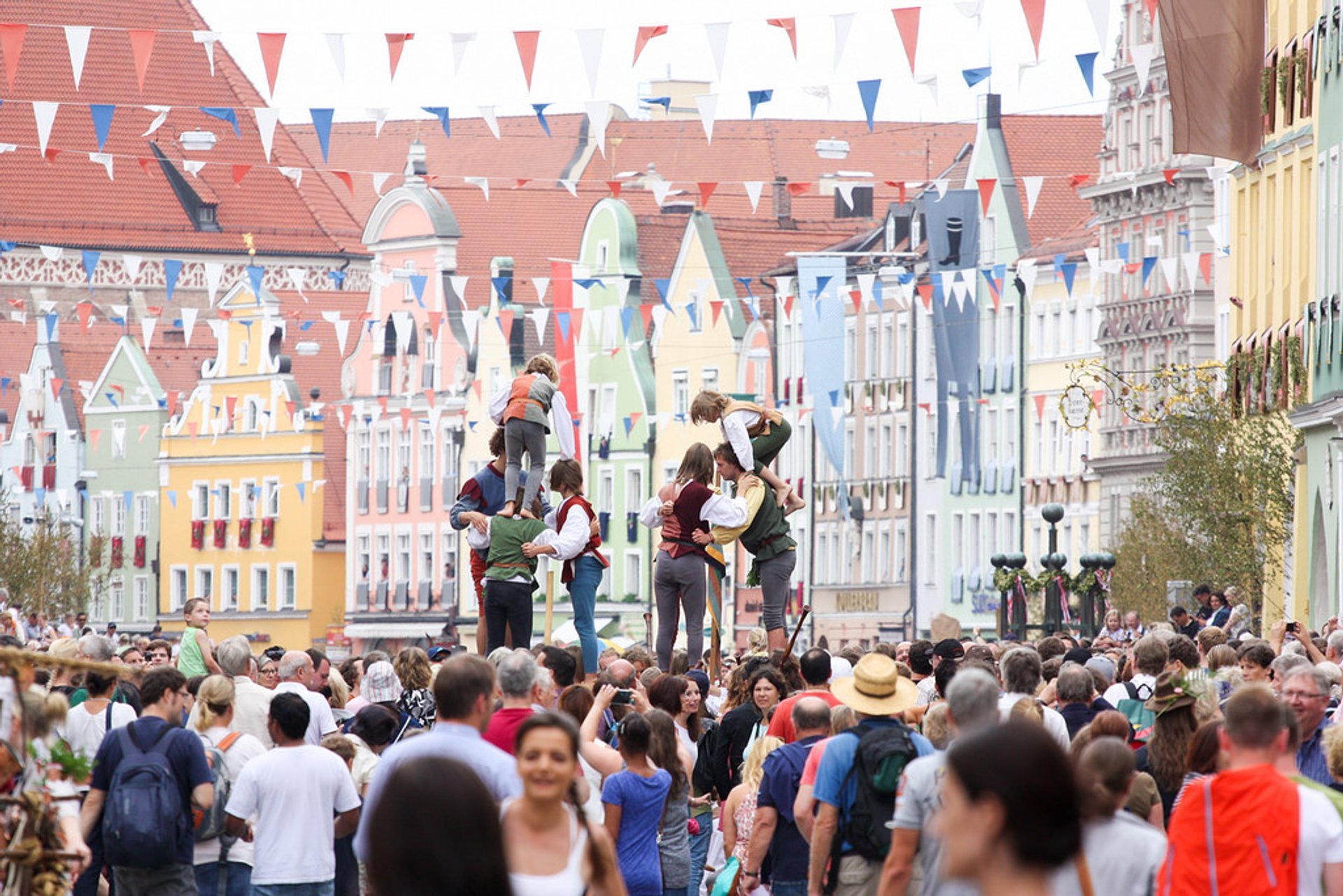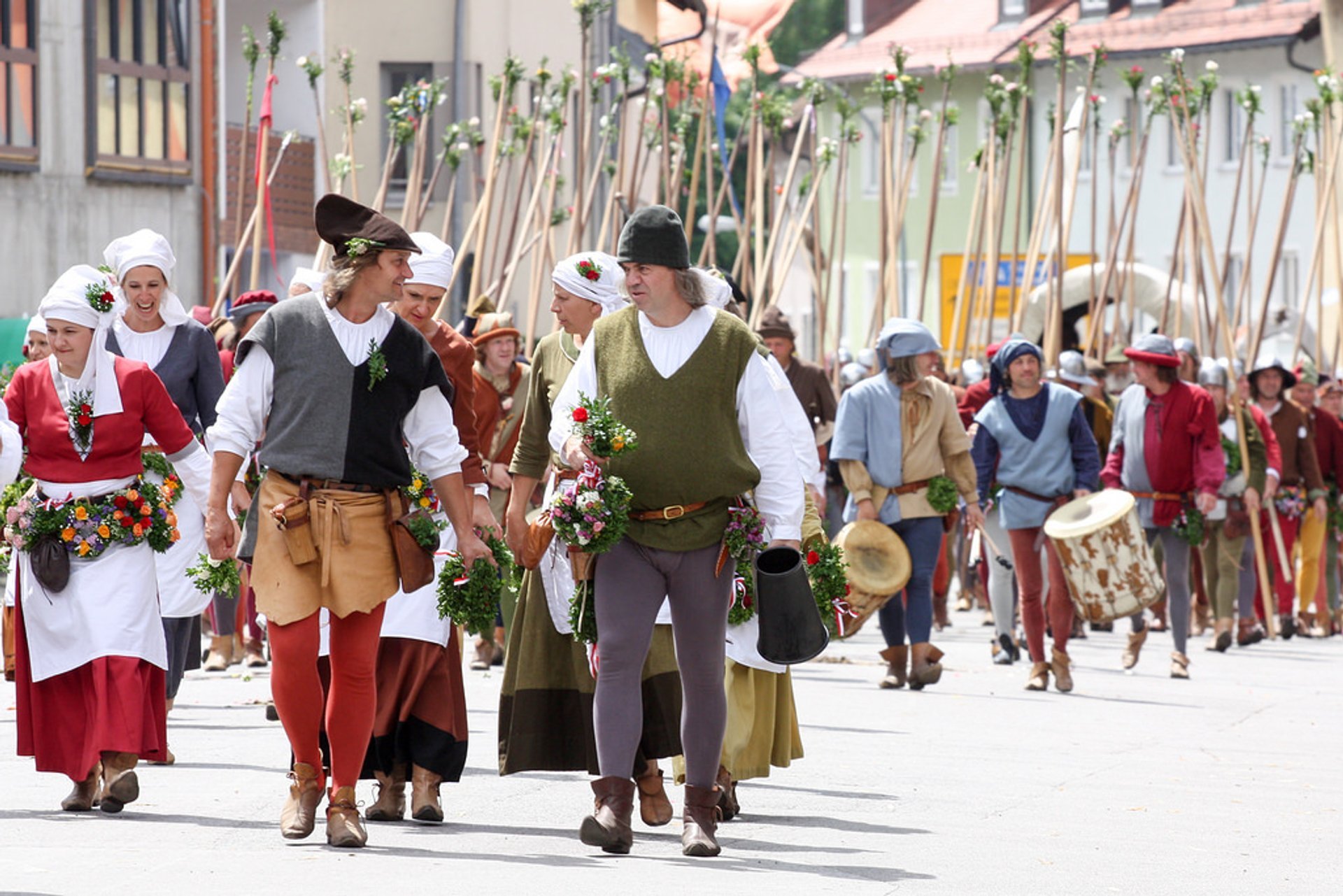 The Landshuter Hochzeit is one of the largest traditional festivals in Europe which is held every four years over four weekends. It is held in memory of the wedding between George of Bavaria and Hedwig Jagiellon in 1475. The bride was the daughter of King Casimir IV Jagiellon of Poland and groom, son of the Bavarian duke. The couple was married in St. Martin's Church with the service ministered by Archbishop Bernhard von Rohr from Saltzburg and than set off from the Old Town to the Town Hall.
It was always believed that this wedding was more than just a family event of European mightiness. It was groundbreaking for its detailed records which were unbelievably essential because of its direct connection to a strong association against the Ottoman Turks. After the wedding day, King of Poland was able to strengthen his position, power, and influence with pending weddings.
This event of Late Middle Ages is realistically re-enacted with a course of time by more than 2,000 participants in medieval costumes. When the weather is good, there are more than 100,000 visitors. The primary condition is all of them must avoid watches or jewellery and have long hair.
Find hotels and airbnbs near Landshut Wedding (Landshuter Hochzeit) 1475 (Map)