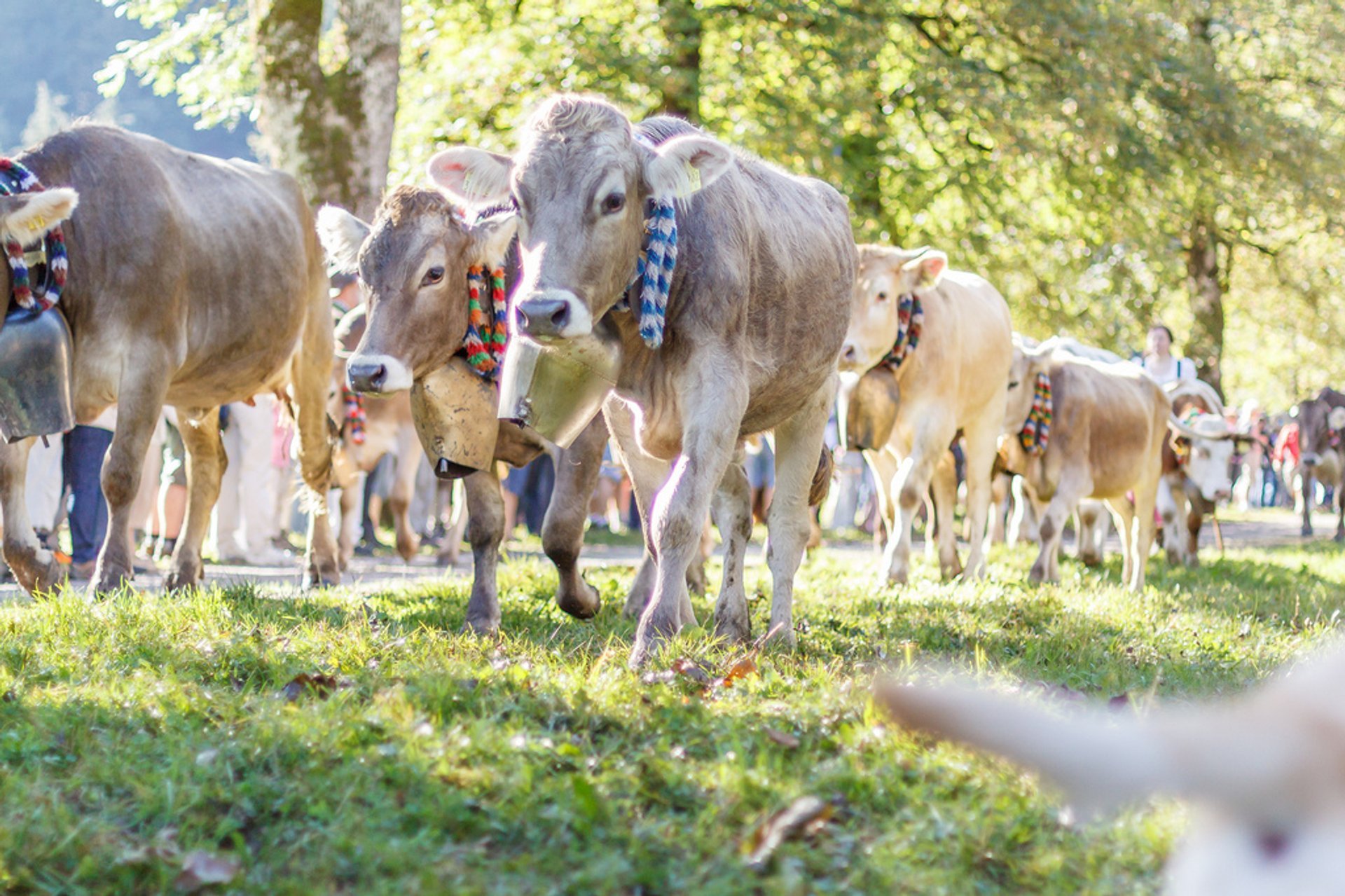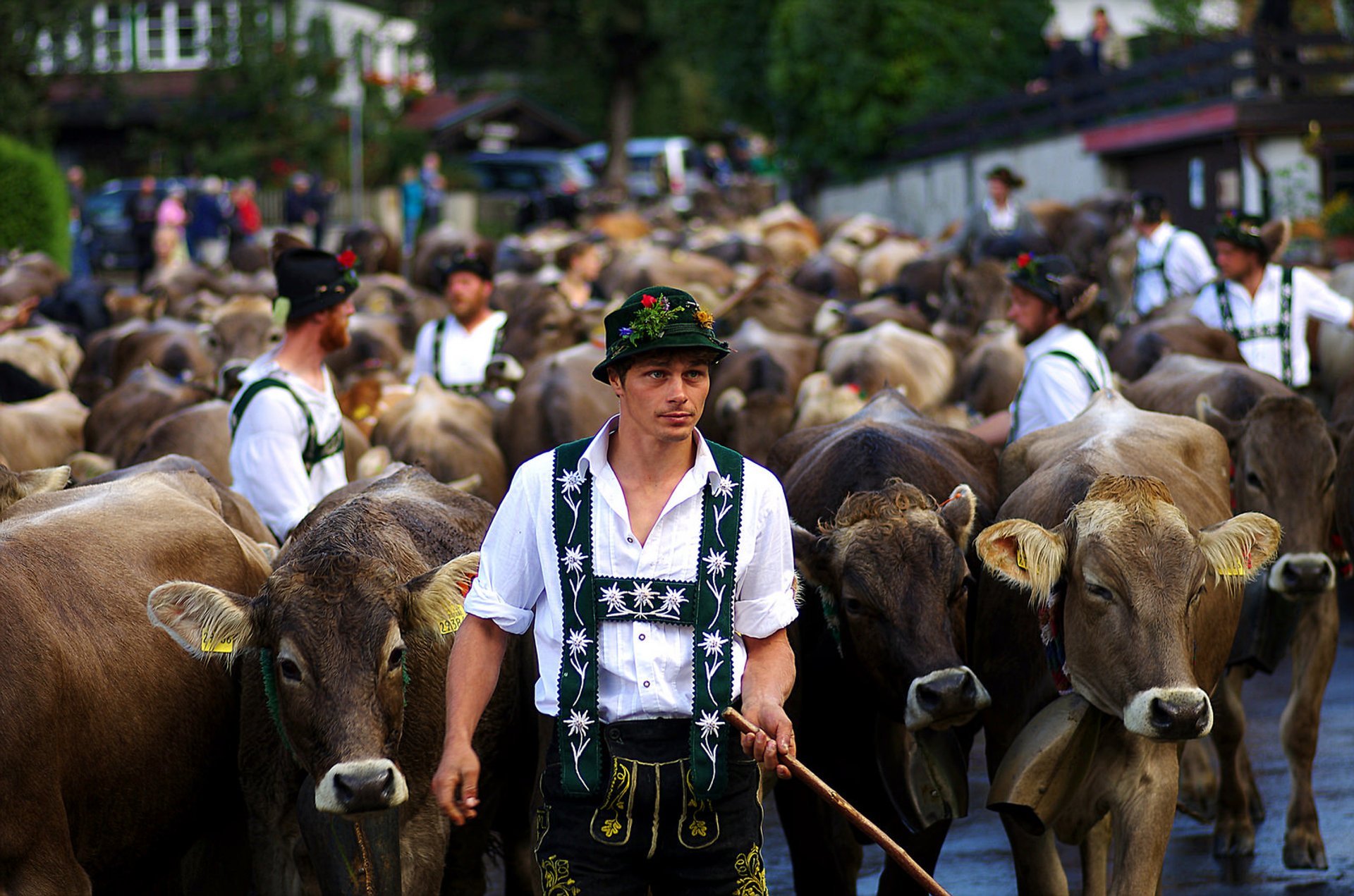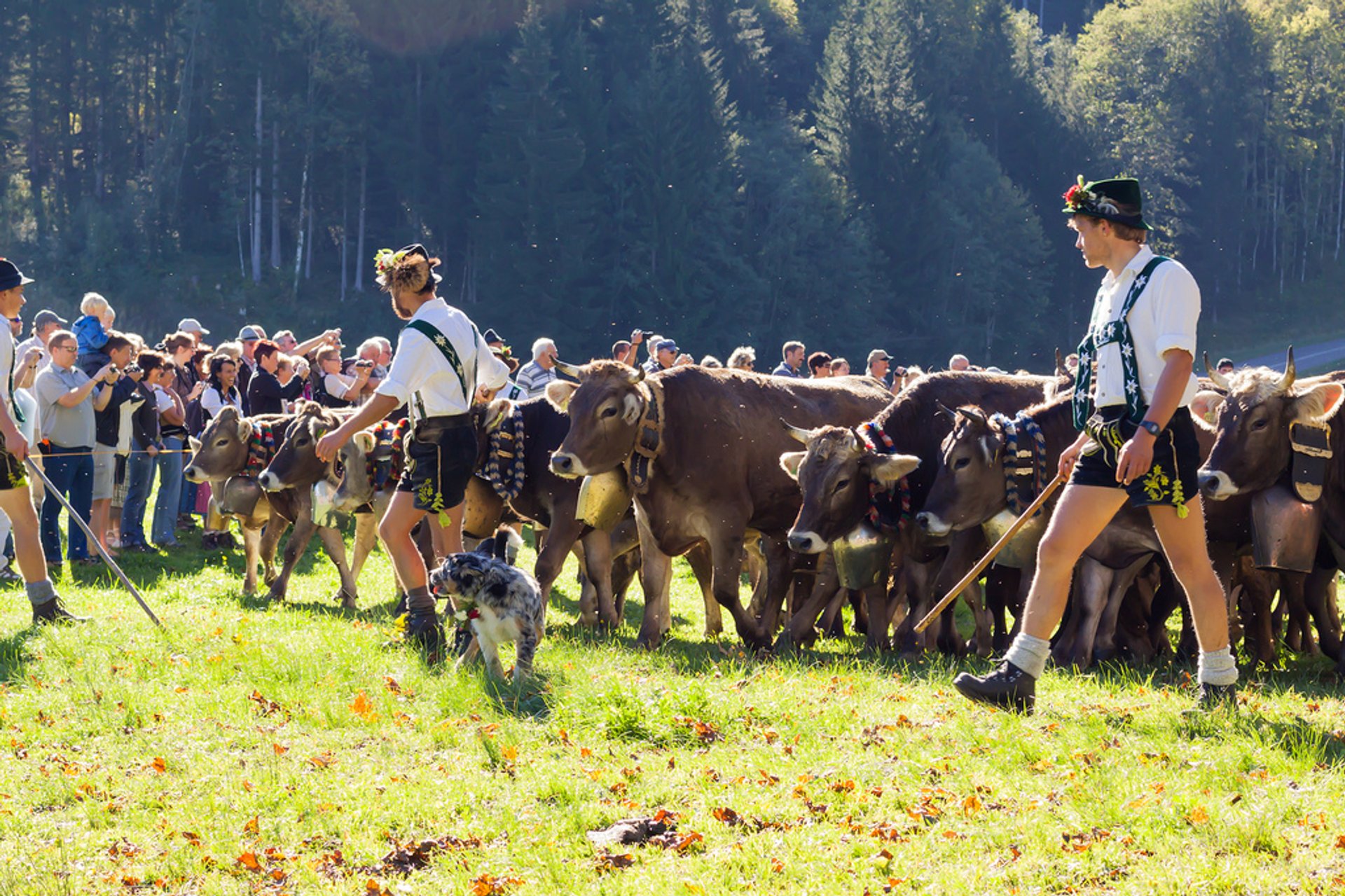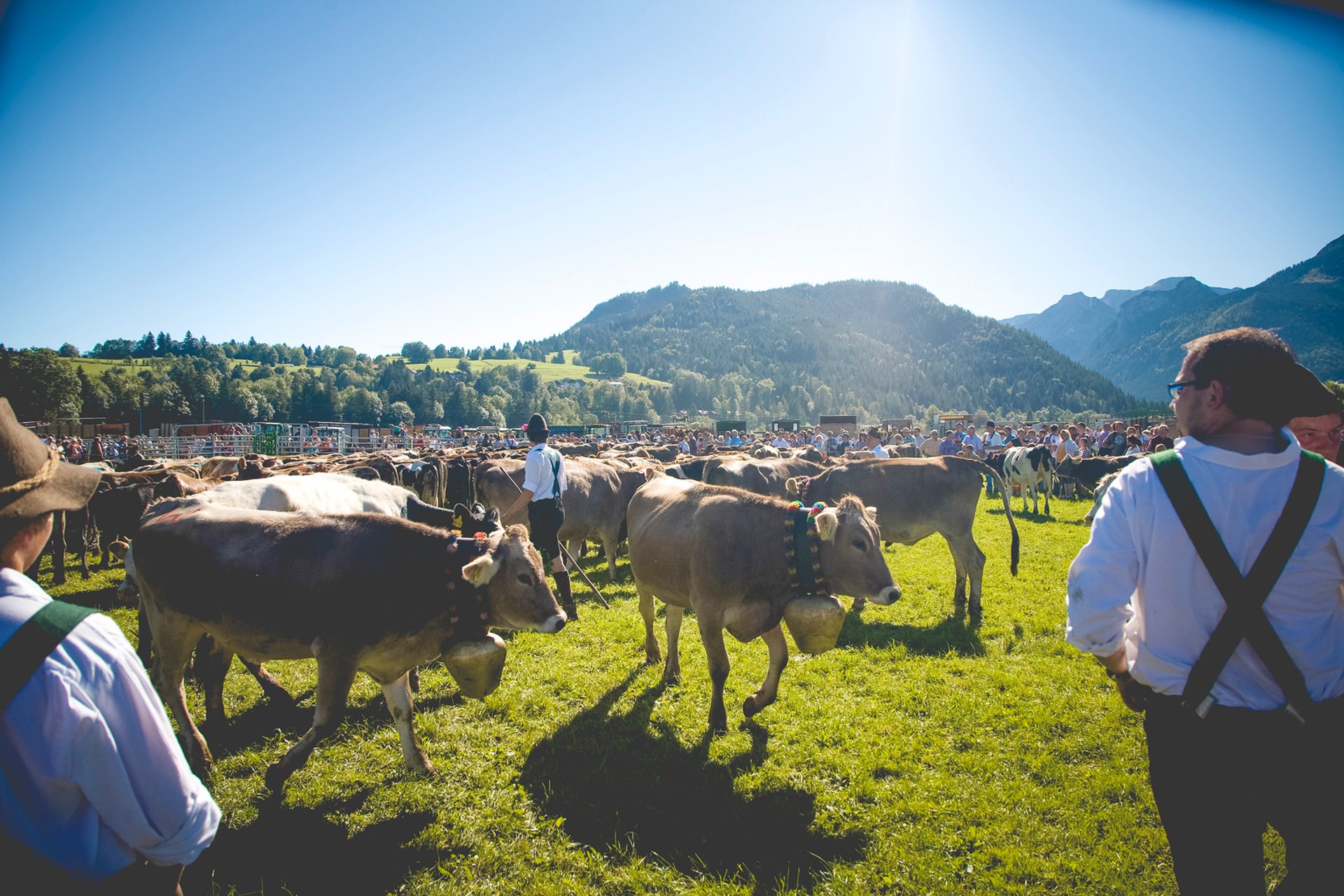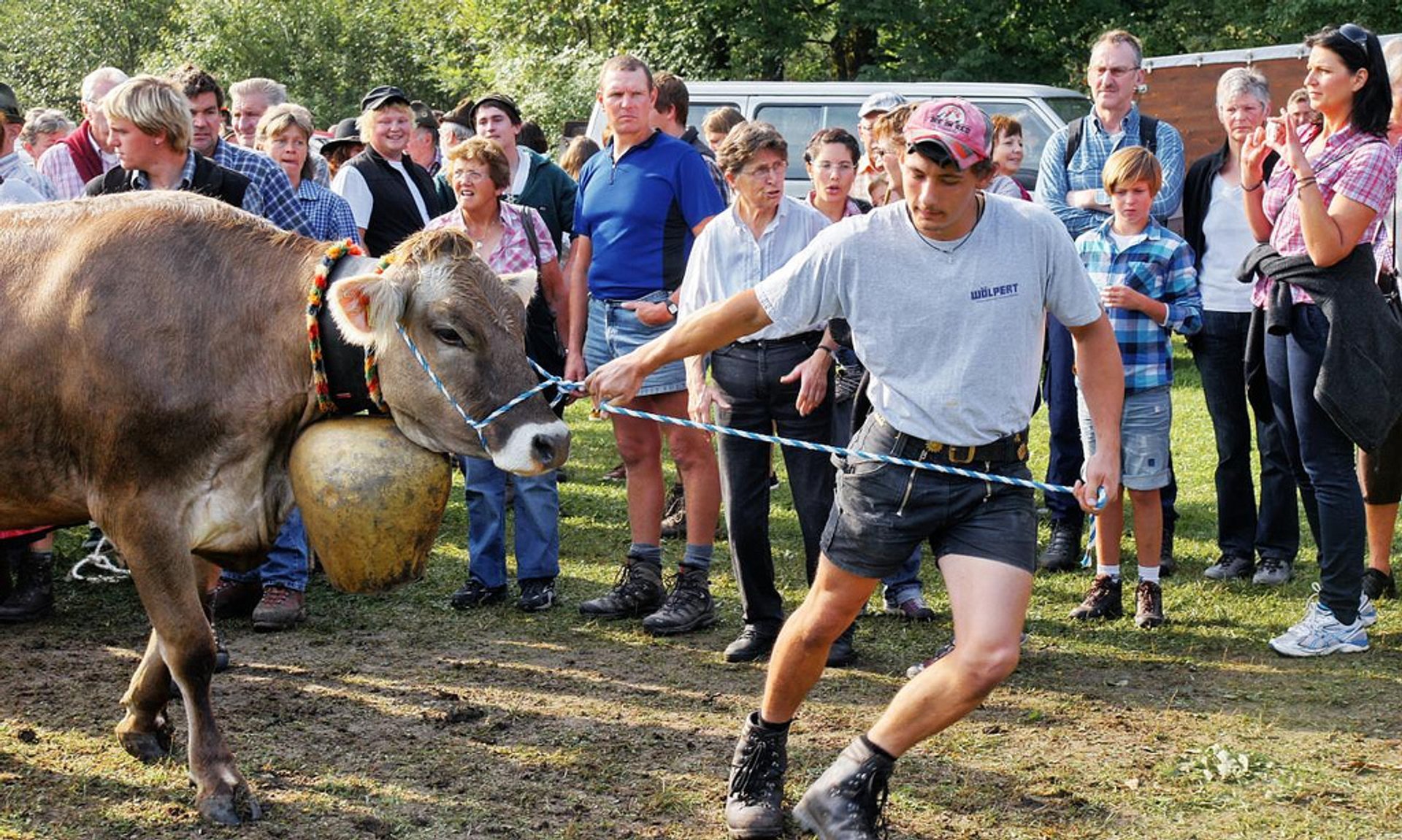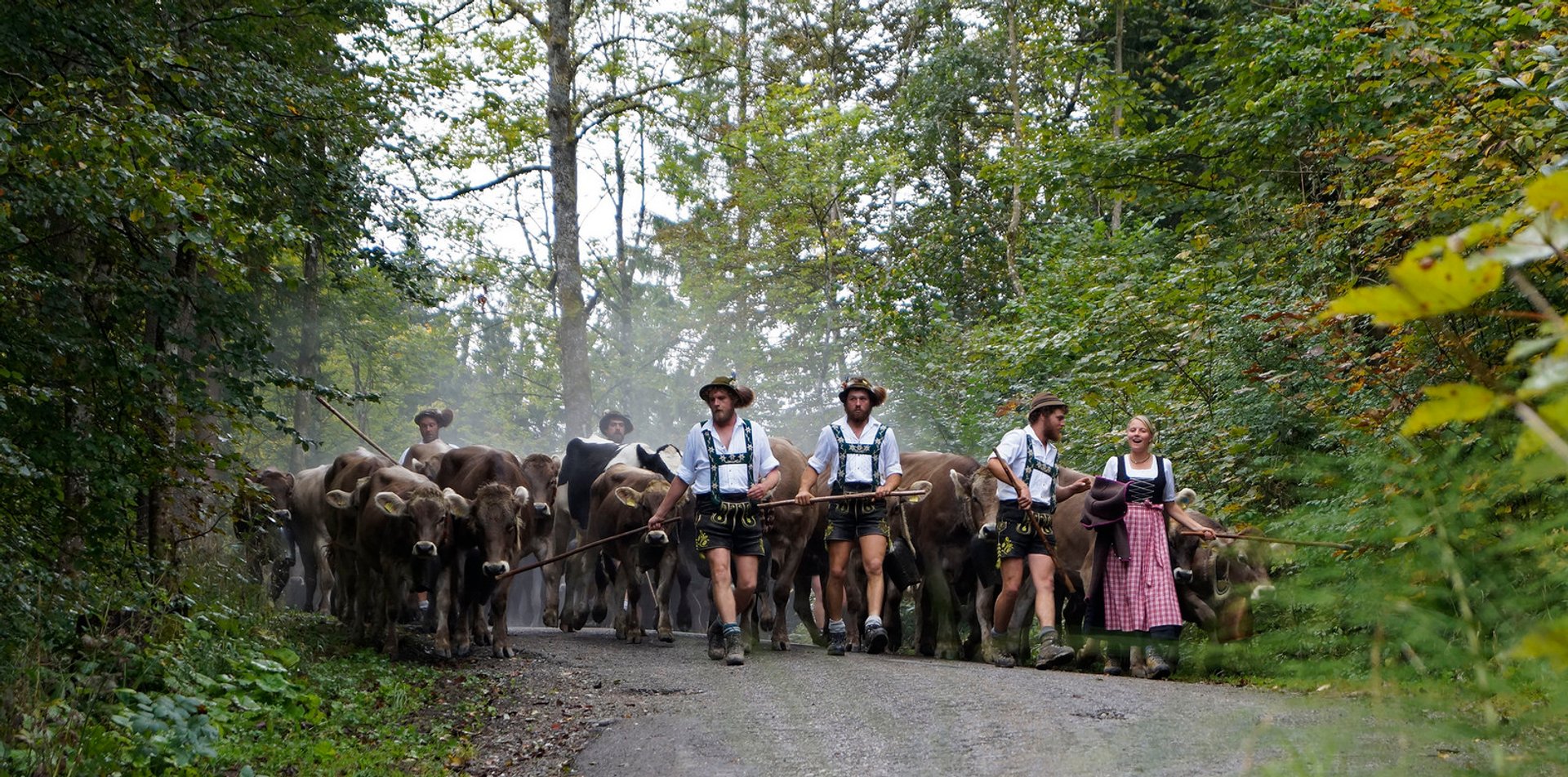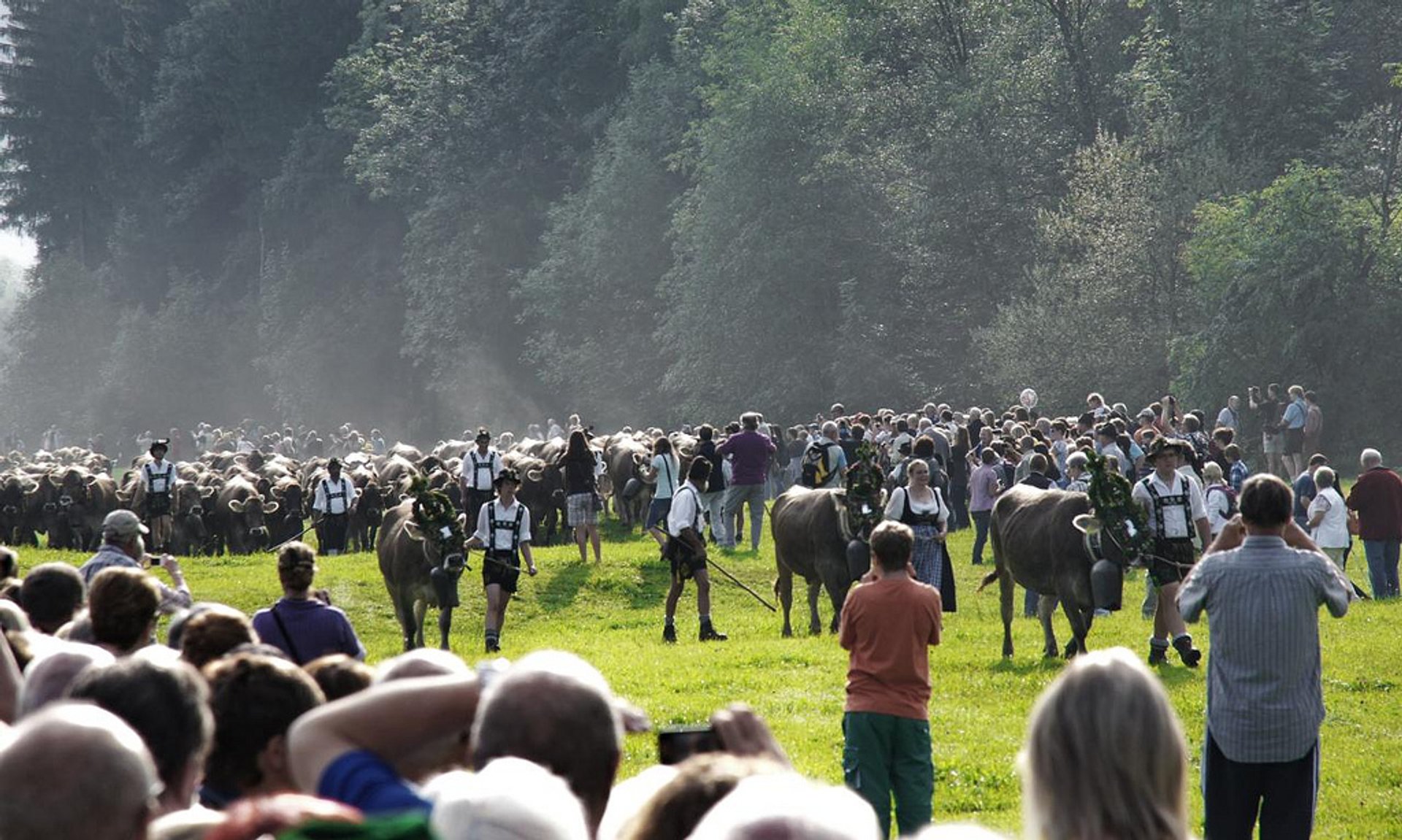 Every September in the Bavarian Alps the cattle is brought down to the villages from their summer alpine pastures. This traditional event is called the Viehscheid. Thousands of cows are treated like real celebrities on the way back home to their owners. Happy locals dress up in traditional costumes and celebrate this event with 'oompah' music, tasty beer, and traditional food. Some of the best places to observe this unique, colourful tradition is Krün in the Zugspitz region, Ruhpolding in Chiemgau, Schönau in Berchtesgadener Land, and Pfronten and Oberstdorf in the Allgäu region.
Cows are herded to the mountain meadows (Alpe) at the beginning of summer when the vegetation is at its best. They are looked after by a cowherd or team of cowherds and their dogs. They also do all the daily milking. This tradition is still widespread in Eastern Europe and Germany; it includes about 50,000 cows. As soon as it gets colder, they come back down to the valleys again. People celebrate that there are no injuries or cattle loss. All the cows wear big cowbells, and the leading cow, called Kranzrind, is adorned with flowers. A big party awaits all the locals and visitors, with fresh cheese tasting and so much more.
Each village has its own celebrations, so the dates should be checked depending on the area you are visiting.
Find hotels and airbnbs near Viehscheid (Map)