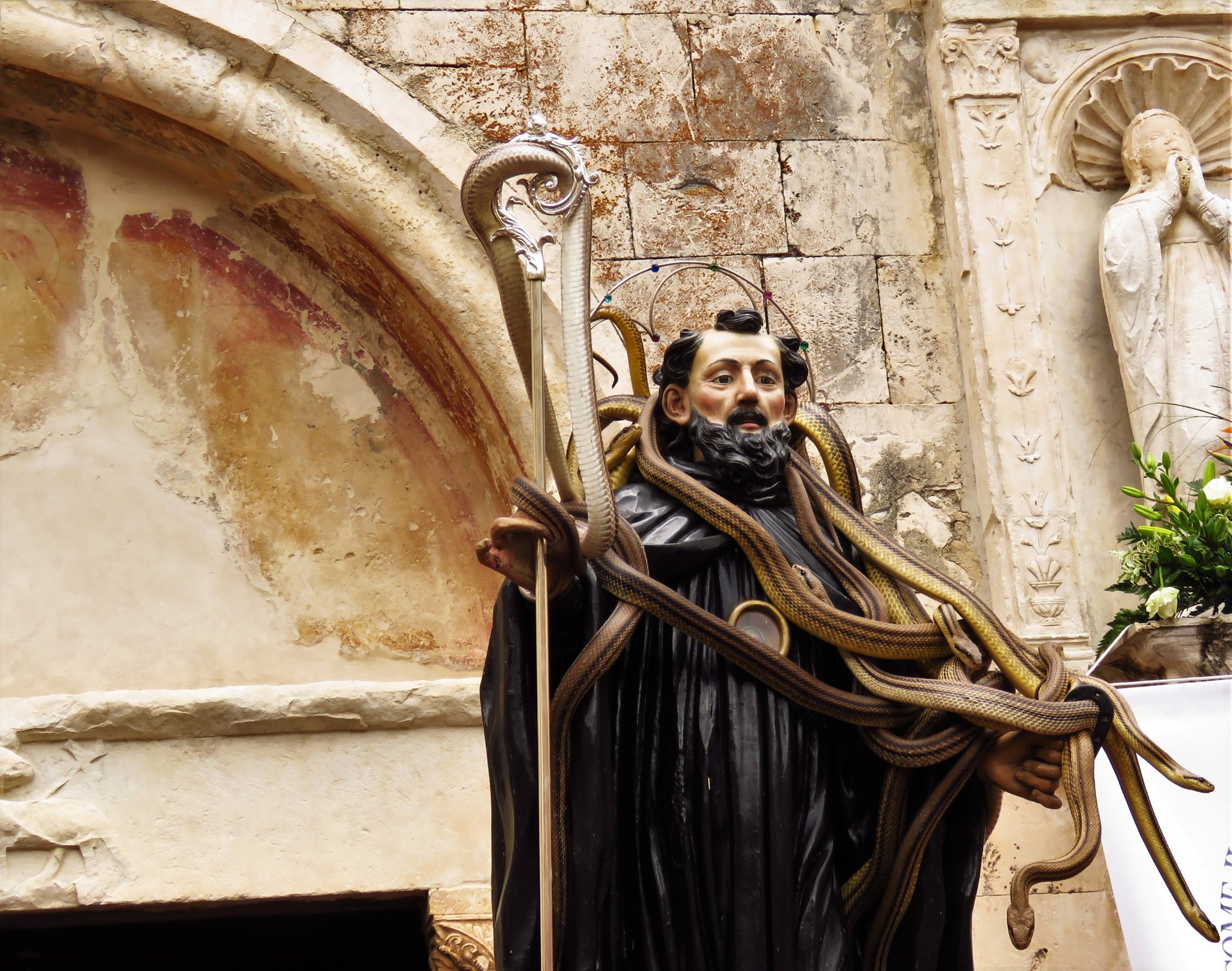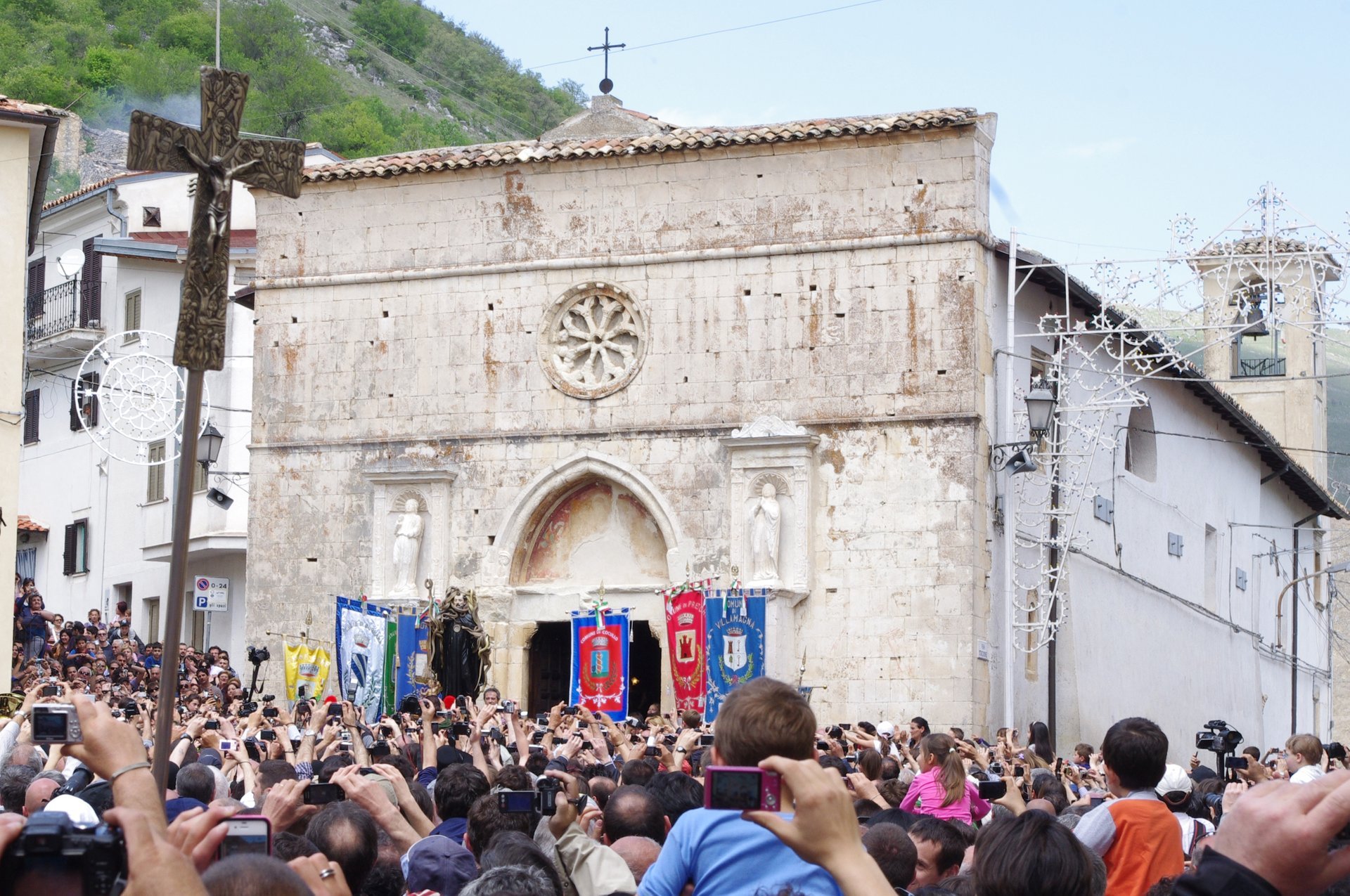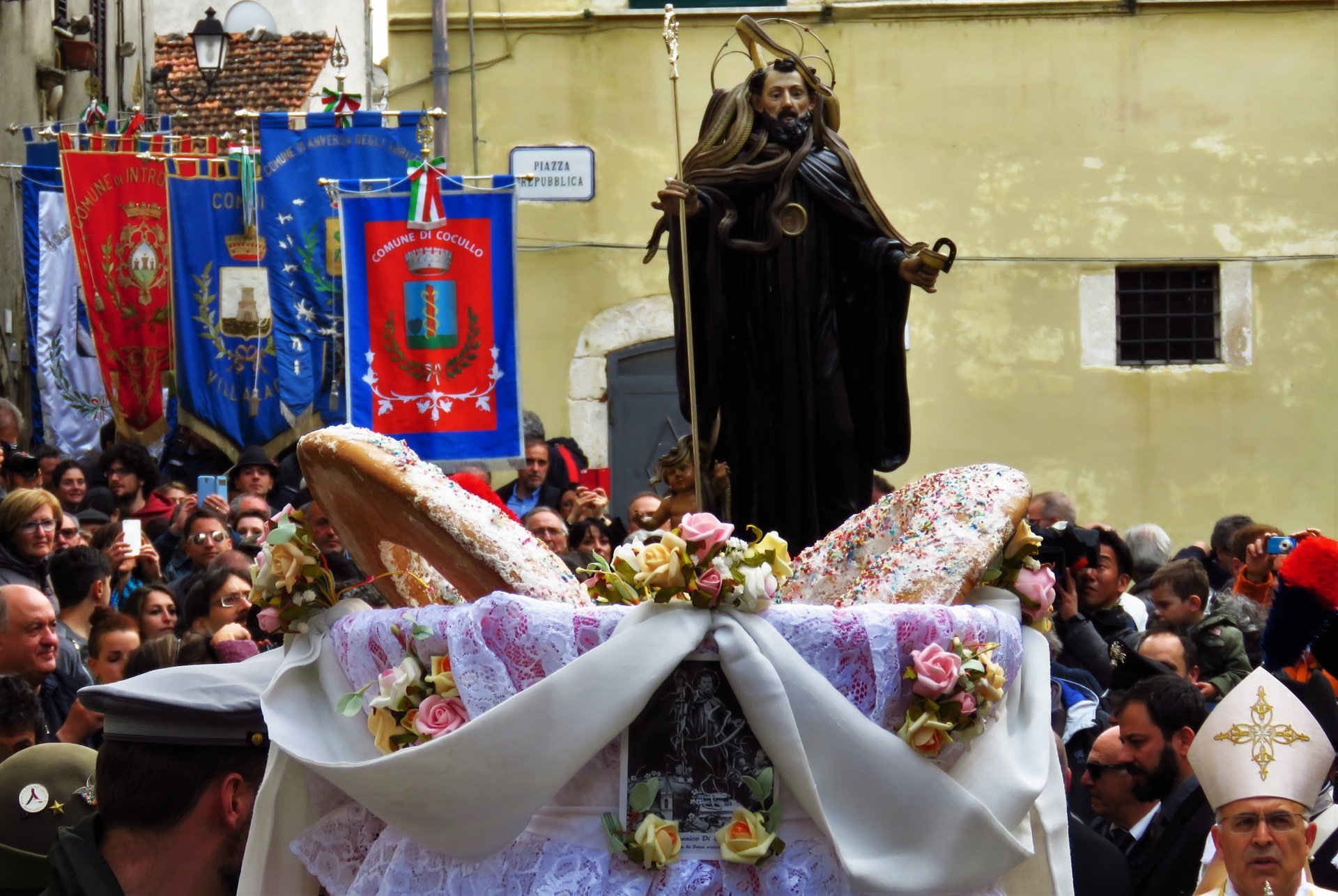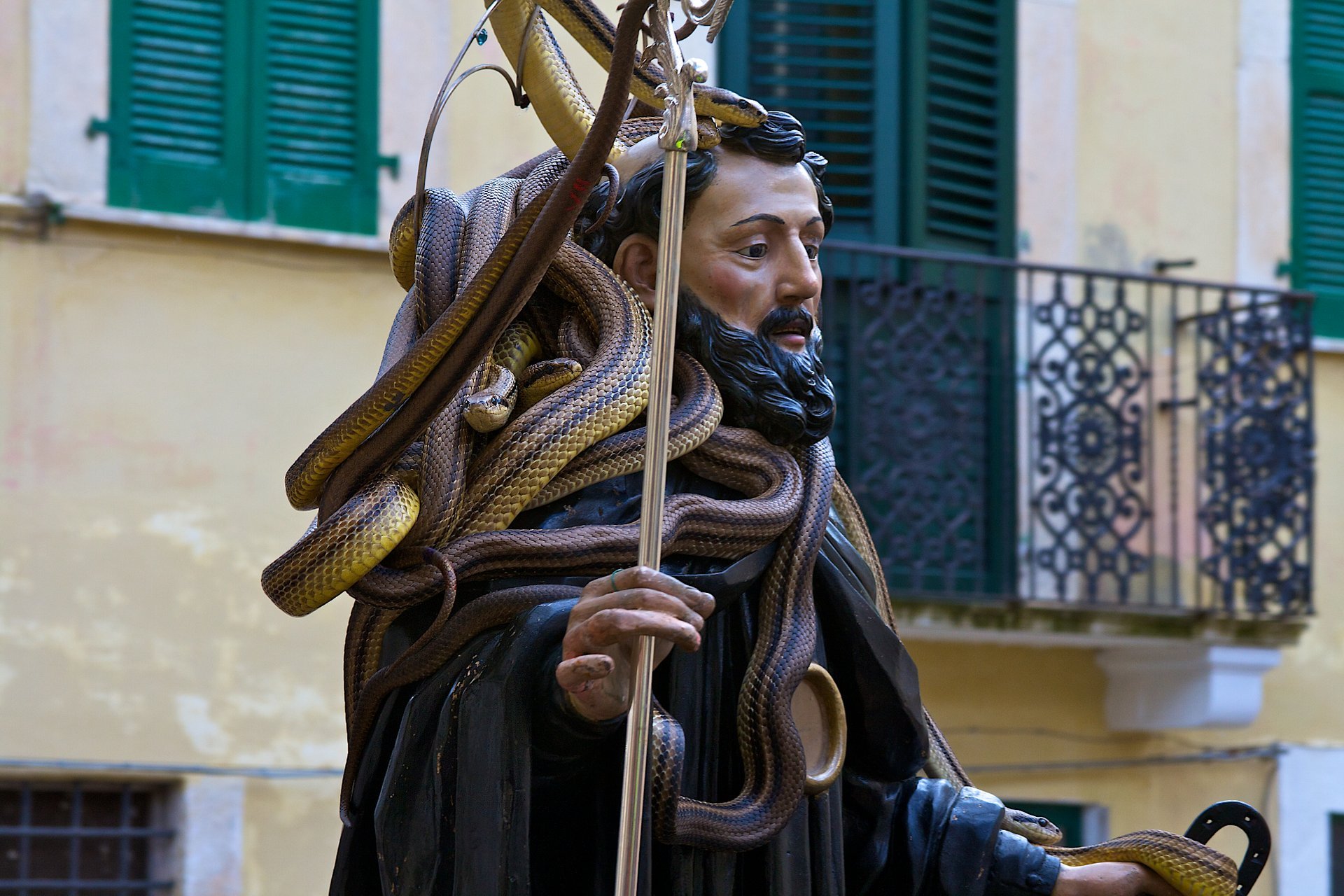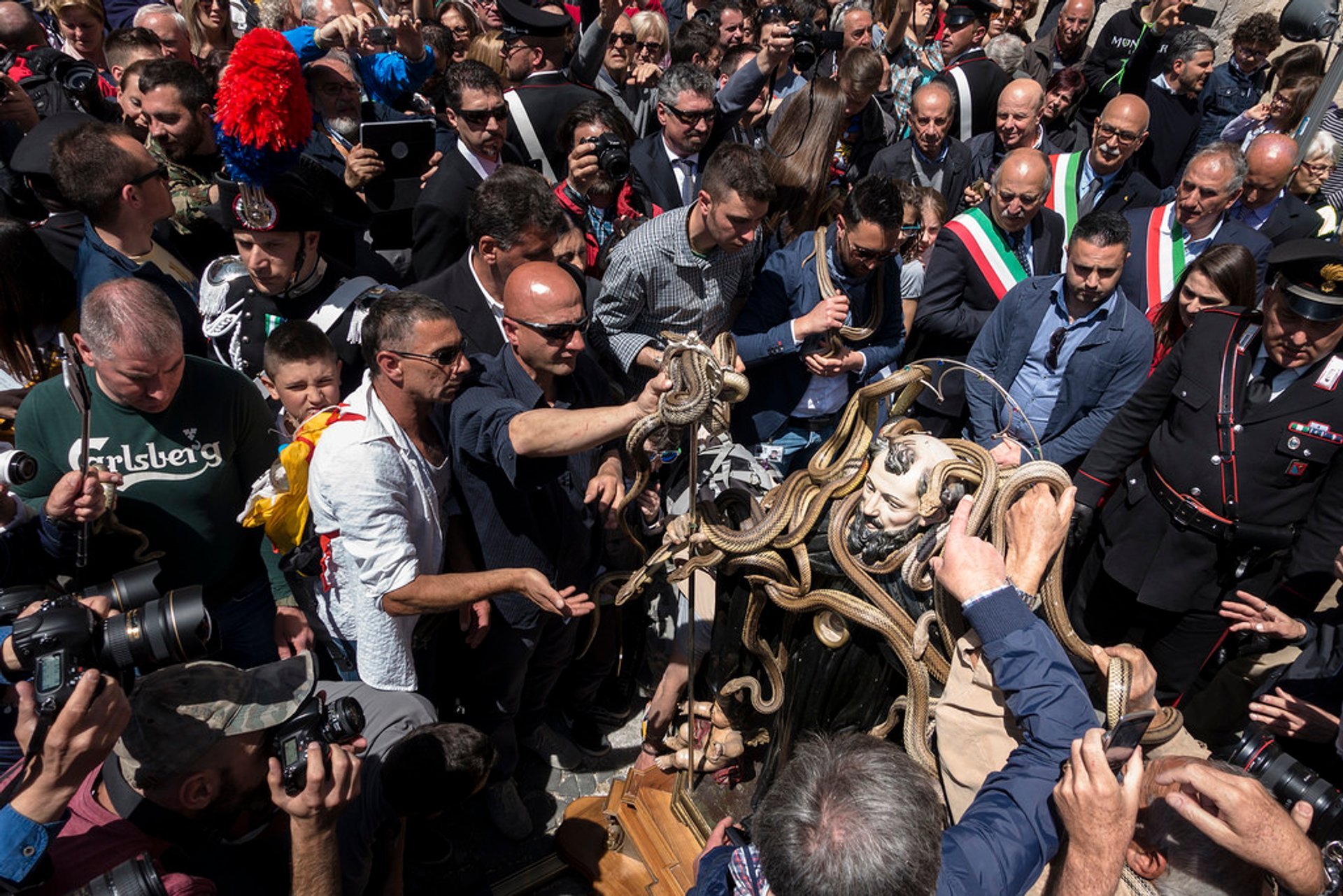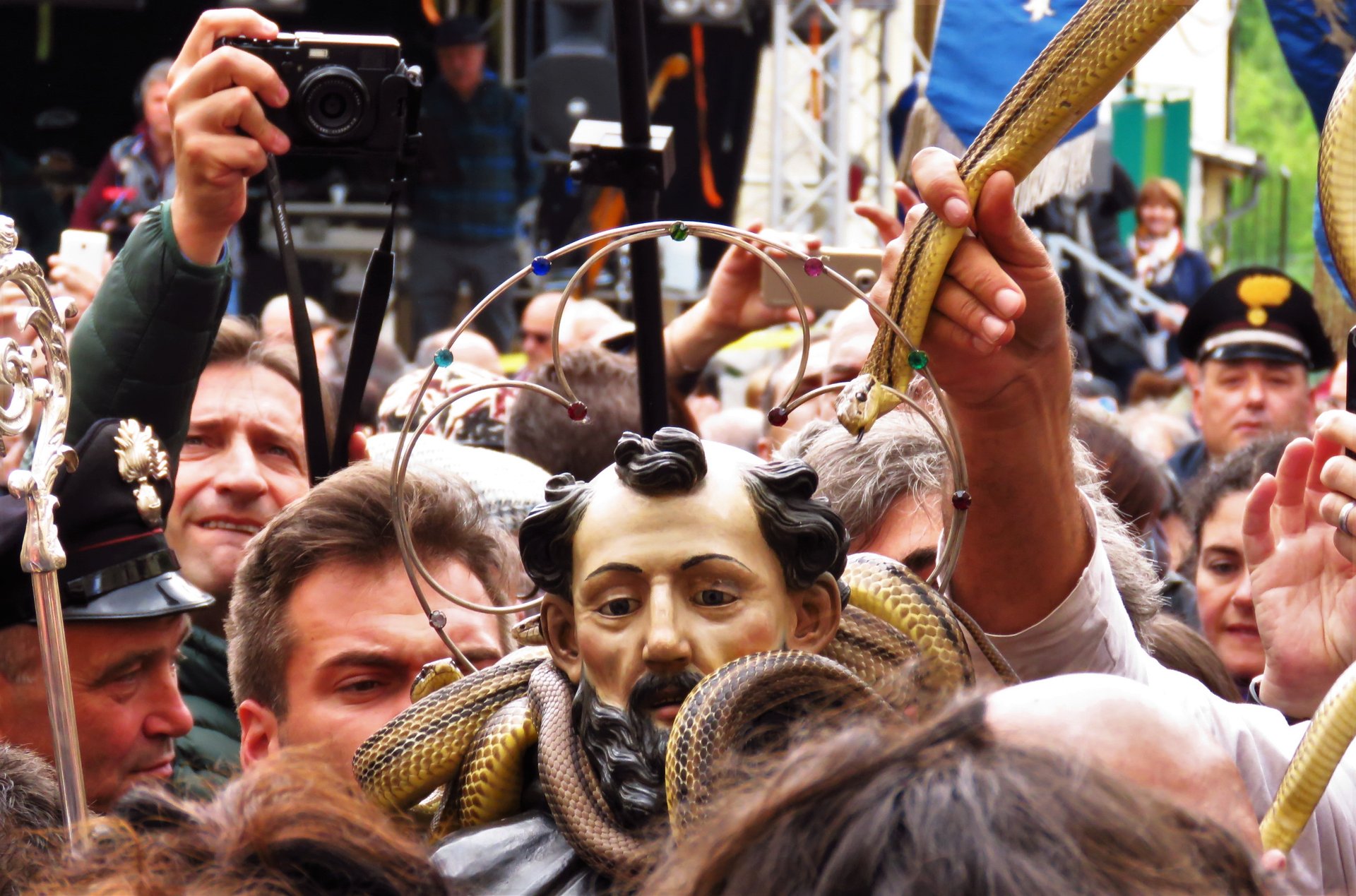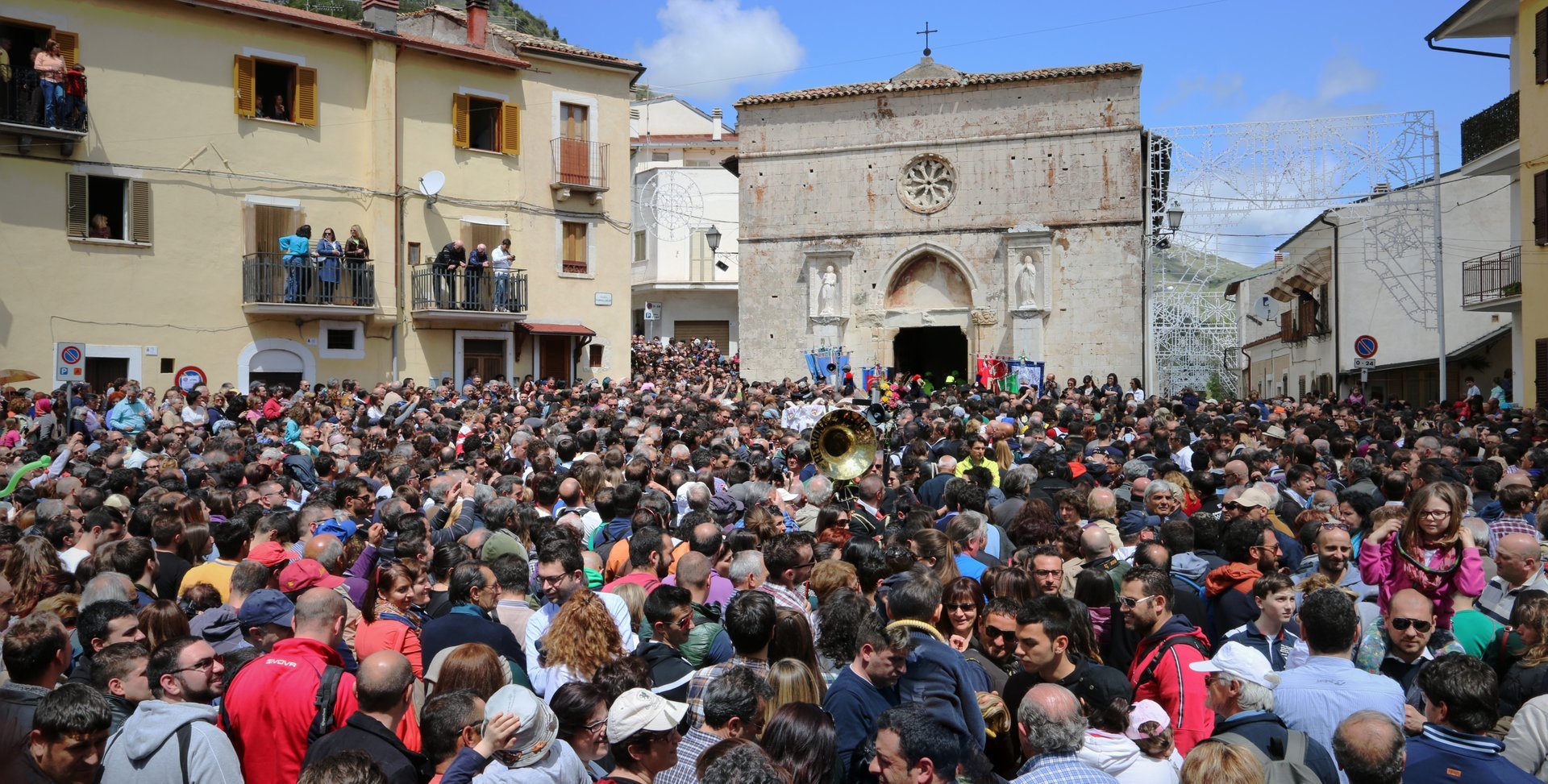 It's not every day that you can see people parading the streets with snakes in modern Europe! That's what makes Cocullo's Snake Festival or La Festa Dei Serpari di Cocullo so bizarre and original. Held annually on May 1, this celebration in the small town of Cocullo, Abruzzo region, is dedicated to Saint Dominic, locally known as San Domenico, and presents a mixture of pre-Christian and Catholic believes.
The main attraction of the festival held among the Abruzzo Majella Mountains is the fascinating parade through the medieval streets with hundreds of specially caught snakes. The key element of the procession is the statue of the patron saint of the town San Domenico di Sora, an abbot who lived in Cocullo in the 10th century, wrapped by actual snakes supervised by professional snake handlers (serpari).
Before the procession starts moving, snake handlers allow the festival visitors to touch and handle the snakes. This moment and the procession itself is accompanied by live music.
The unusual tradition of Cocullo originated in around 300 B.C.-150 B.C. when the Marsi ethnicity populated Umbria and central Italy. They worshipped the goddess Angizia, who was believed to control snakes and was often portrayed as a snake. San Domenico became associated with the cult since he cleared the local fields and pastures overrun by snakes. He also left one of his teeth in Cocullo's church. He is, therefore, considered to be a protector against toothaches and snake bites.
The town's snake handlers are called serpari. In early spring they catch wild snakes, usually non-venomous grass and green whip kinds. They are kept in clay pots for a month before the festival when they are scheduled to appear as the main stars of the festivities on the town's central square. After the parade, the snakes are released back into the wild.
Find hotels and airbnbs near Festa dei Serpari di Cocullo (Cocullo Snake Festival) (Map)