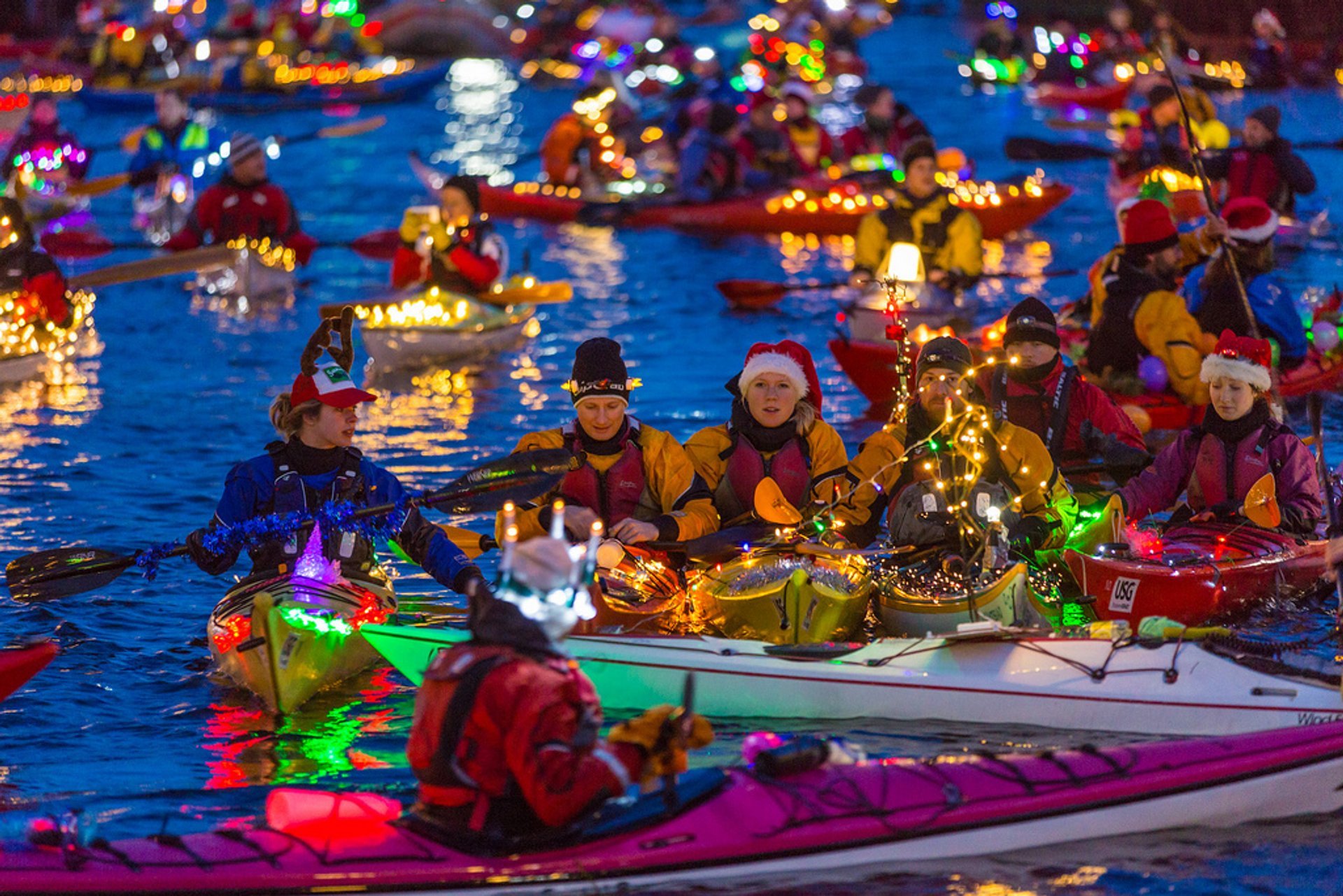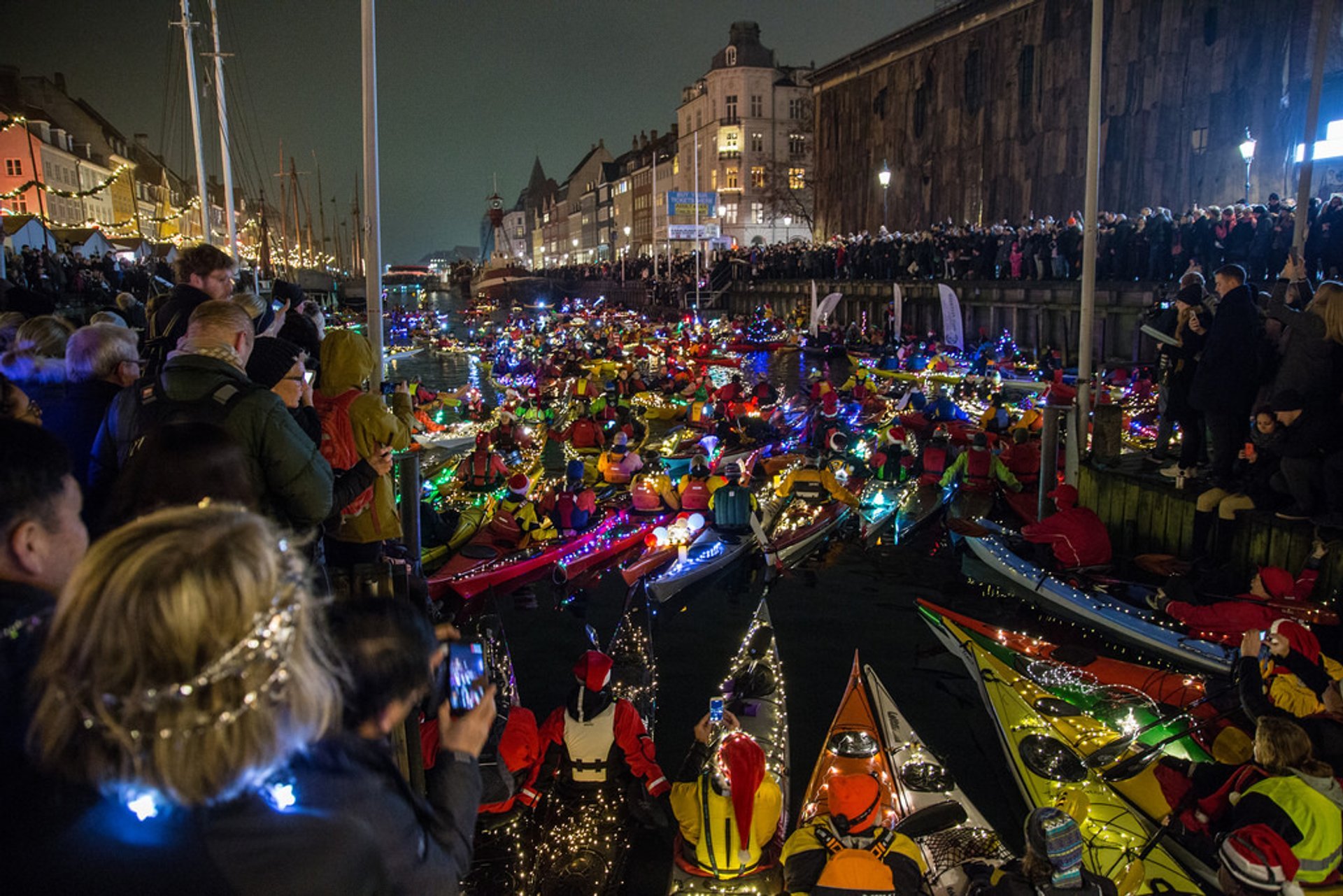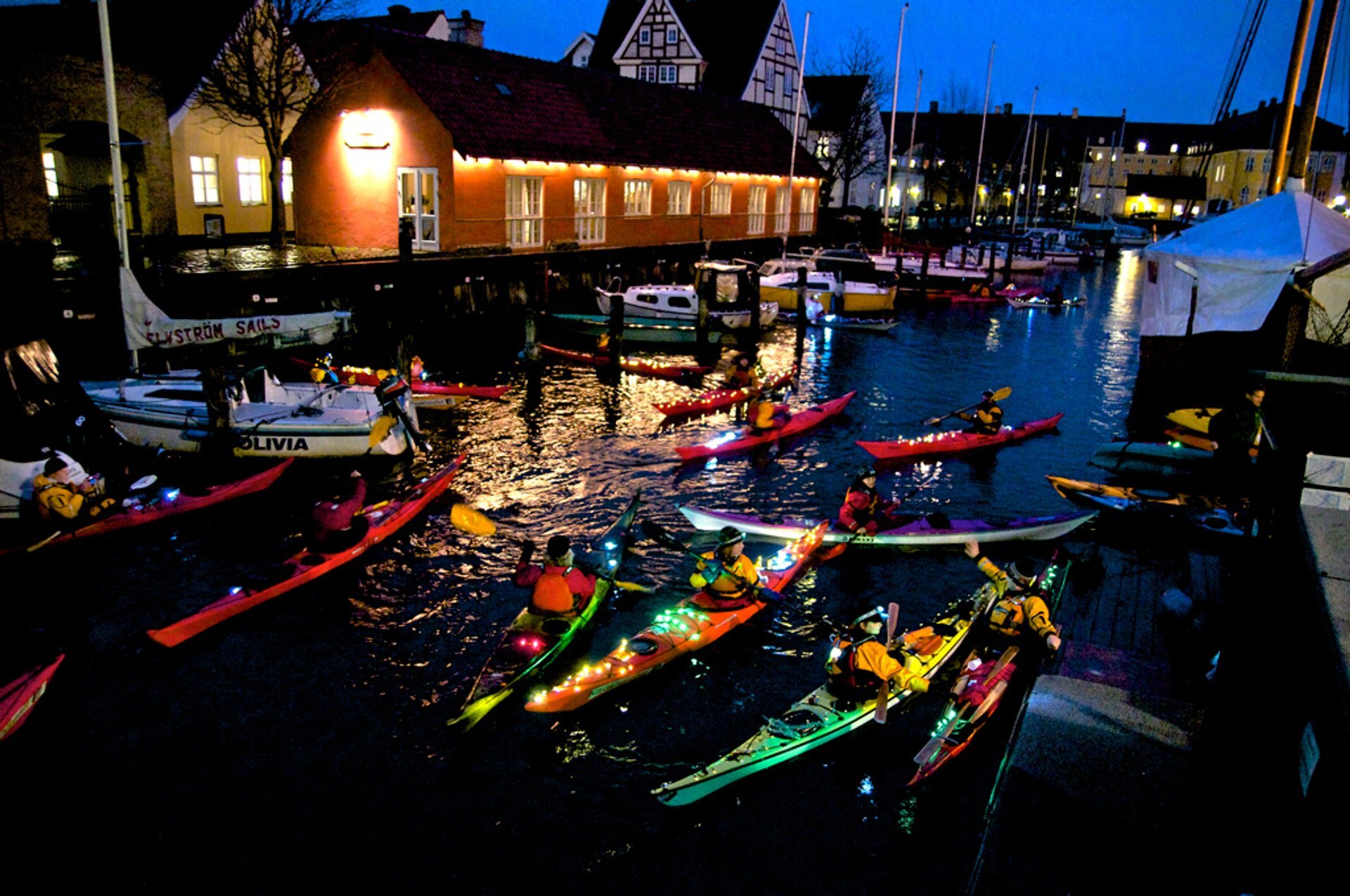 See accommodations nearby
Every year on December 13, as soon as the night gloom sets in, hundreds of brightly-lighted kayaks appear on the surface of the Nyhavn canal. Kayakers, typically wearing Santa's hats, float peacefully along the waterway chanting about Saint Lucia. This is the highlight of Saint Lucia Day celebration in Copenhagen, designed to commemorate the 3d century saint from Sicily. The festival is popular among a range of Scandinavian countries. It first originated in Sweden in 1927 and was borrowed by the Danes in 1944.
One of the numerous legends about Saint Lucia says she used to feed the poor during the Lent that started precisely on December 13. She had to carry candles on her head for she needed both of her hands to feed the hungry. That explains other widely popular processions that take place during the festive day. Girls dressed in the white walk with candles in their hands and sing the Lucia song. They are always led by the Lucia Queen, whose main attribute is a crown made of candles.
Lights and fires bear symbolic meaning. When St Lucia devoted herself to God, she was determined to preserve her virginity. Nobody, including executives, could break her, so she was sentenced to be burnt. By a kind of miracle, the fire couldn't hurt her, and at last, she was beheaded with a sword. In present-day celebration, miraculous fires bring light, hope, and strength to people for the darkest and coldest months in a year.
Find hotels and airbnbs near Saint Lucia Day (Map)