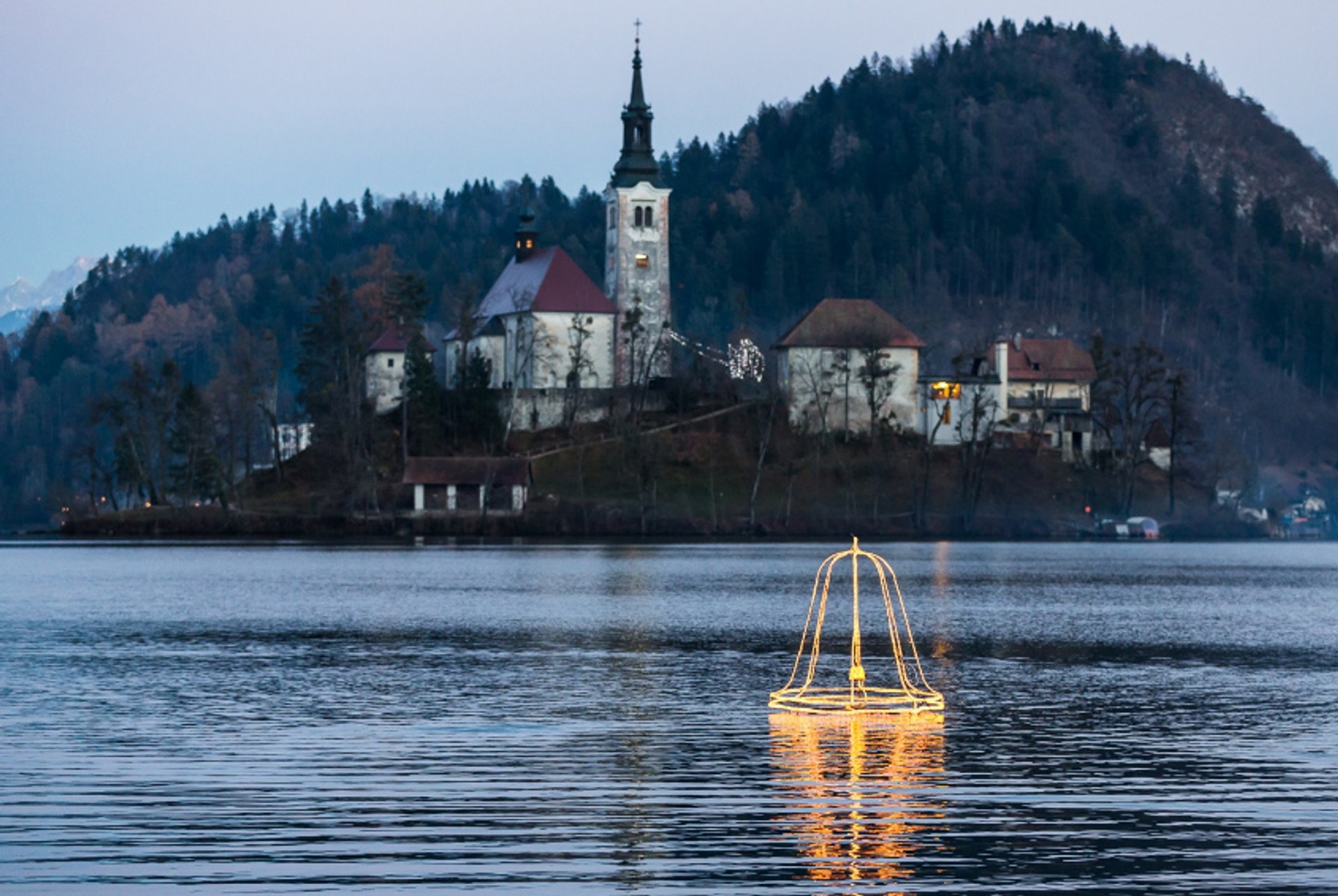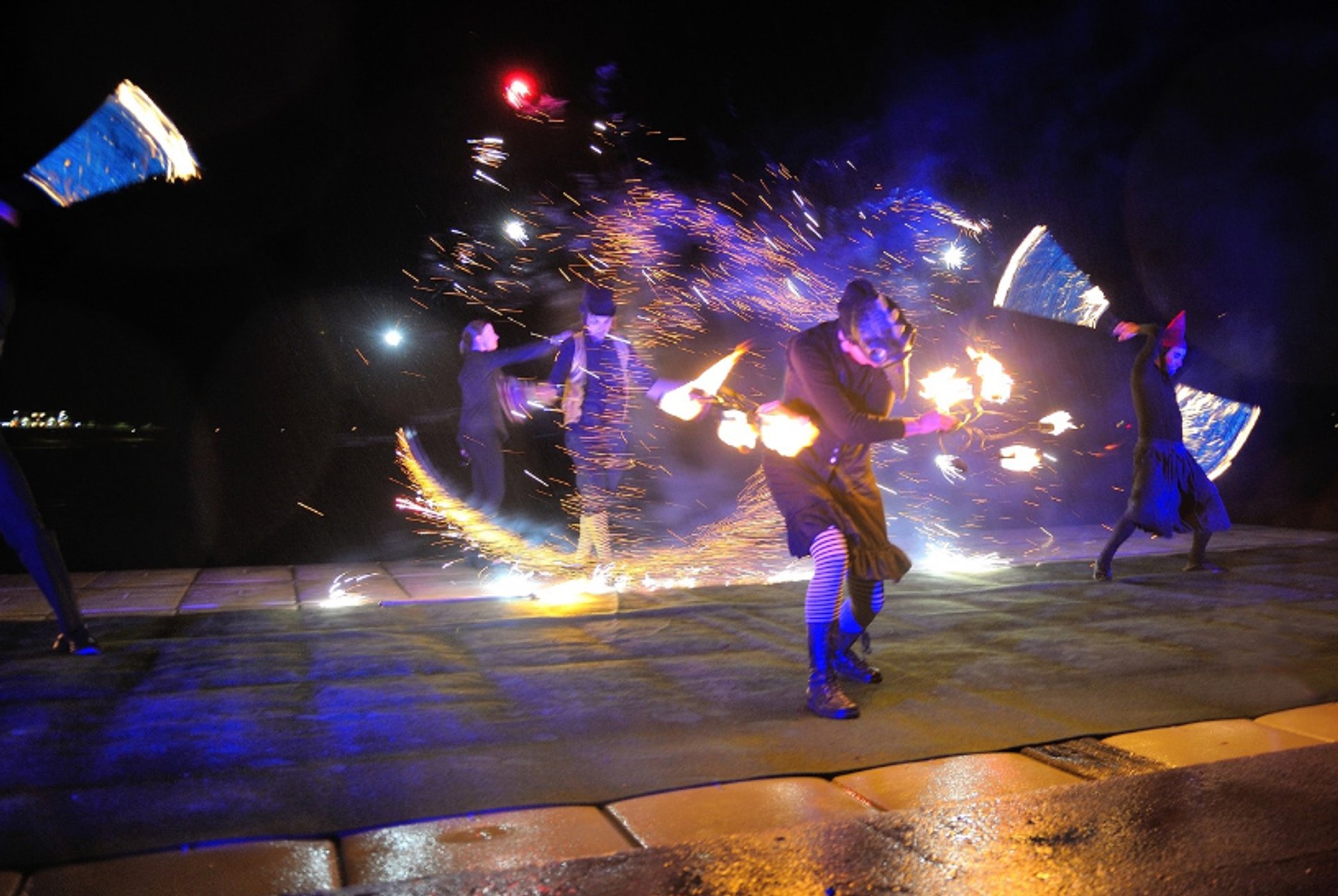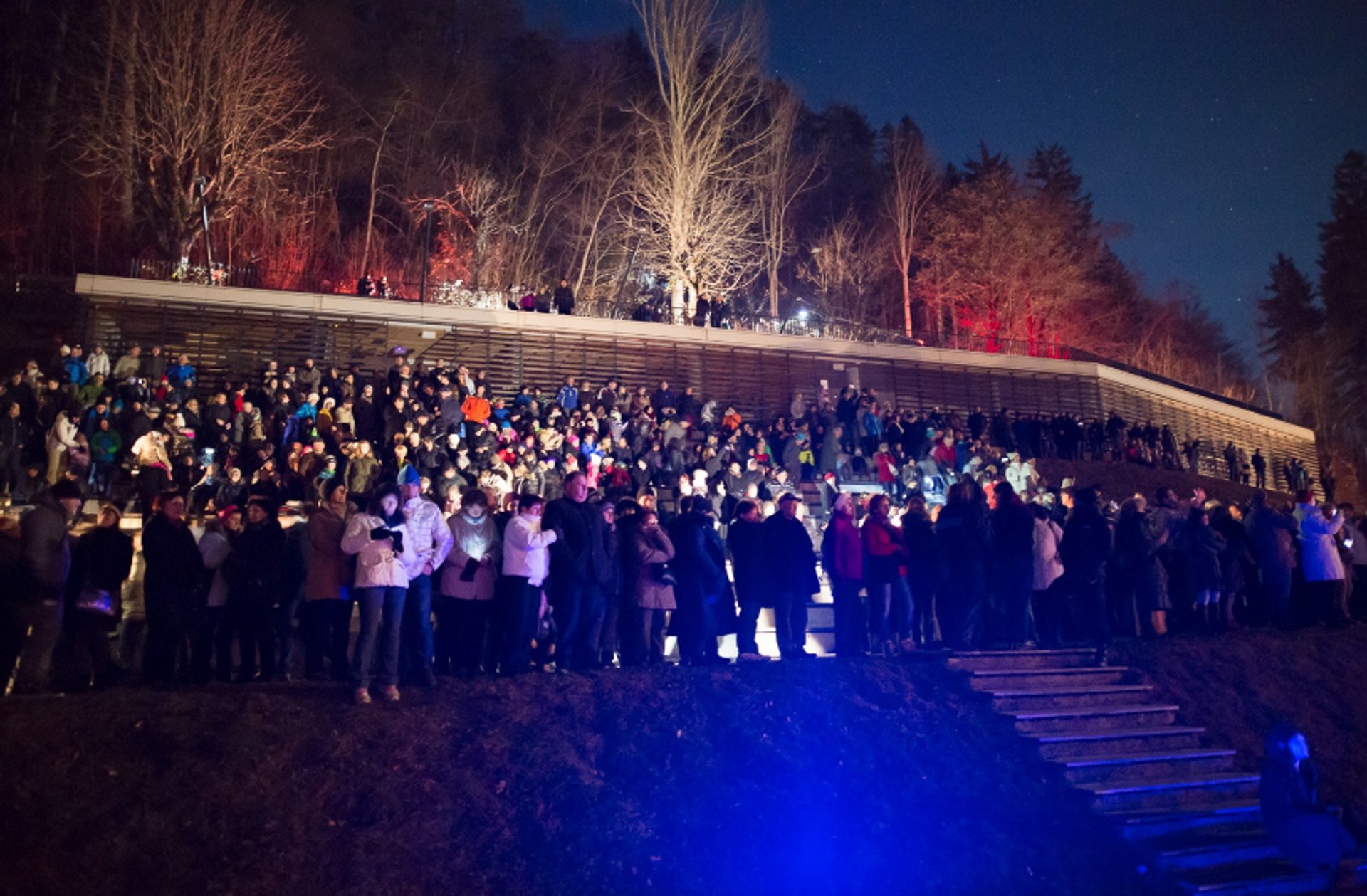 Legend of the Sunken Bell, Lake Bled
See accommodations nearby
Every year on the 25th of December people gather around Lake Bled to witness the sinking of the bell. In complete darkness the luminous bell slowly sinks into the lake creating a truely magical spectacle.
This tradition celebrates an old, sad Slovenian legend. Once an honourable man was killed by robbers and his body was thrown into Lake Bled. His grieving widow who lived in the castle near the lake, to honor her beloved husband, ordered a big bell to be made from all the gold and silver she owned. But due to a huge storm the boat that carried the bell sunk in the lake. The widow could not take it—she sold all her belongings and with this money paid for the construction of a new church. And then she left Bled and became a nun in Rome. Long after her death, the Pope heard the sad story of her life and gave the order to make the new bell.
So, pay your respects to the true virtuous widow of Bled Lake and witness the spellbinding spectacle of the sinking bell.
Find hotels and airbnbs near Legend of the Sunken Bell (Map)