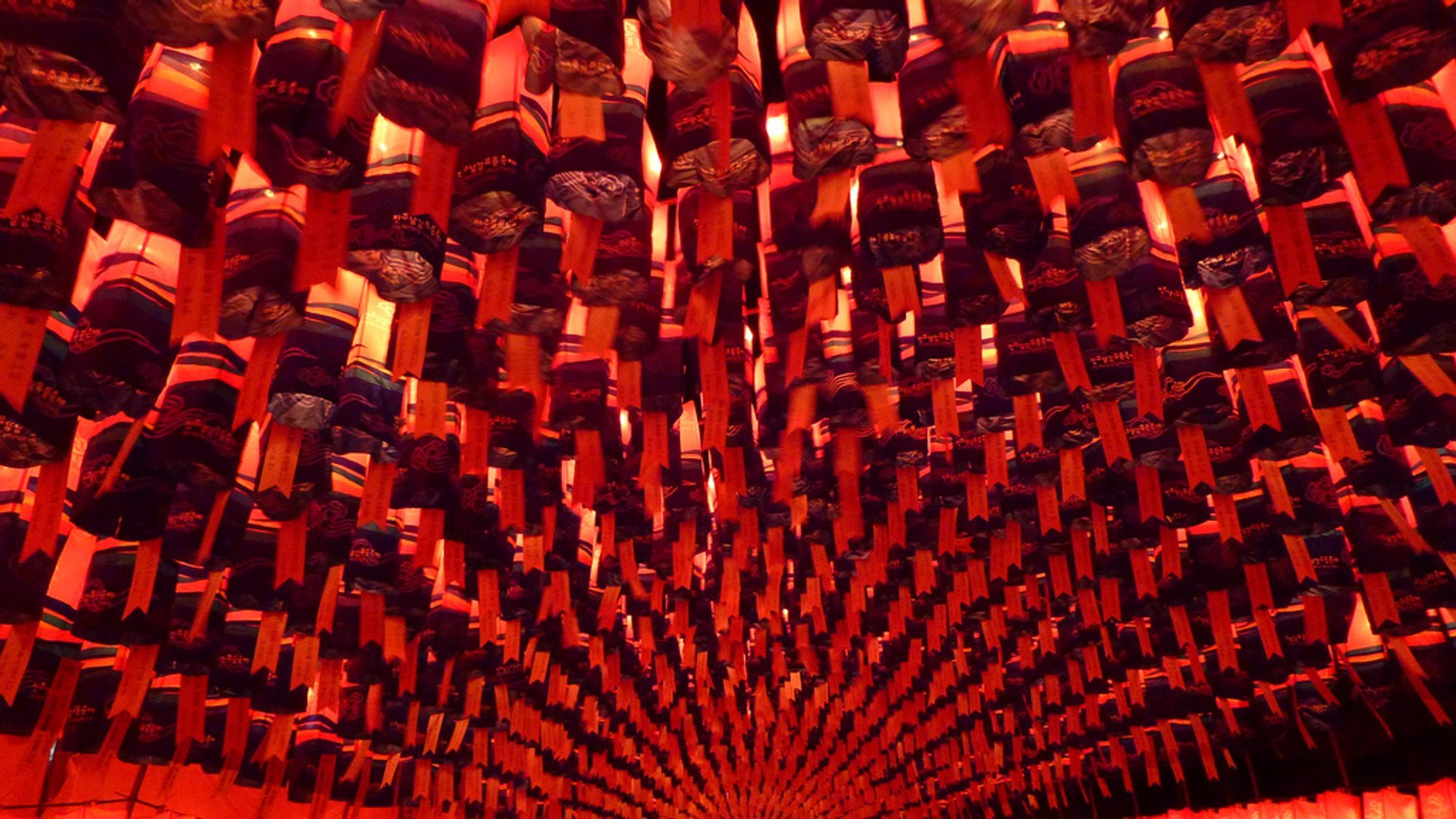 For the average visitor the festival is an amusingly great exhibition of floating lanterns, variously shaped and colored. Yet for locals it's as meaningful as it is beautiful.
The background story of the festival goes back to the late 16th century, namely to 1592, the bloody year of a Japanese invasion. The role of lighting lanterns was to ensure at least some communication between the family members that appeared to be on different bands of the Namgang River. However, today the lanterns are lit to honour 70,000 Korean warriors who sacrificed their lives for the sake of a free motherland.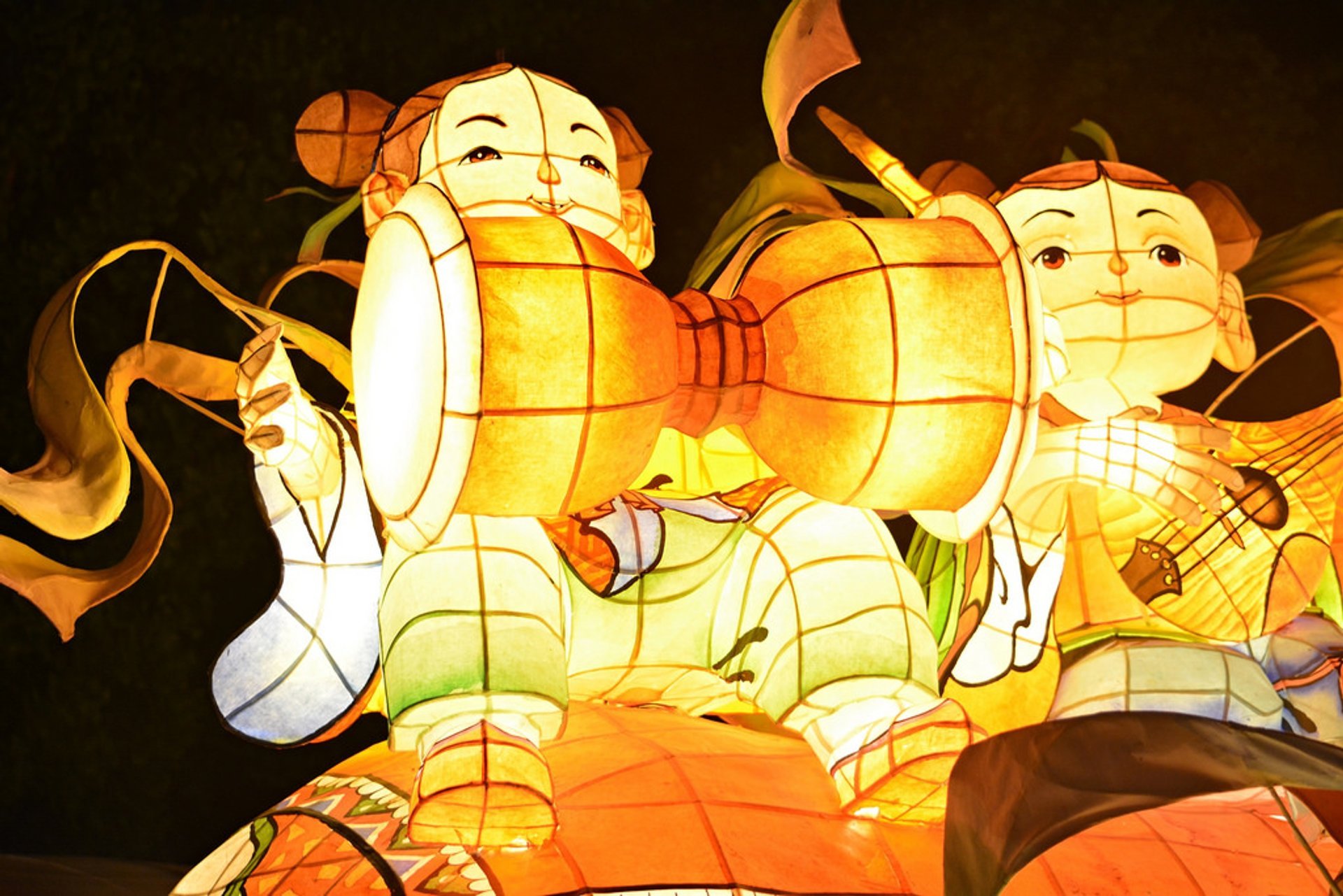 The festivities take place every year in the the period between late September and early October around Jinju Namgang River area.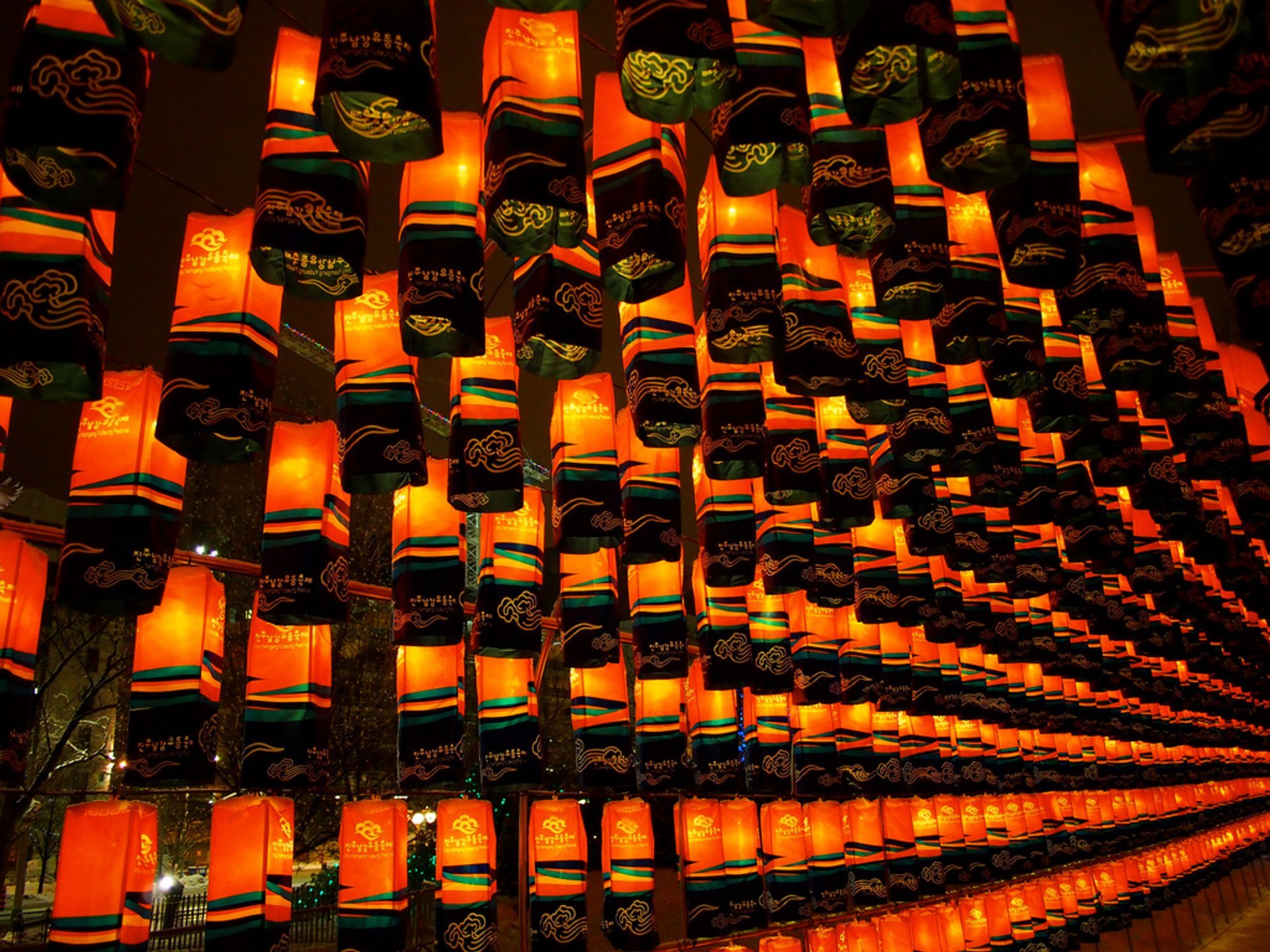 Jinju Namgang Yudeung Festival Featured in