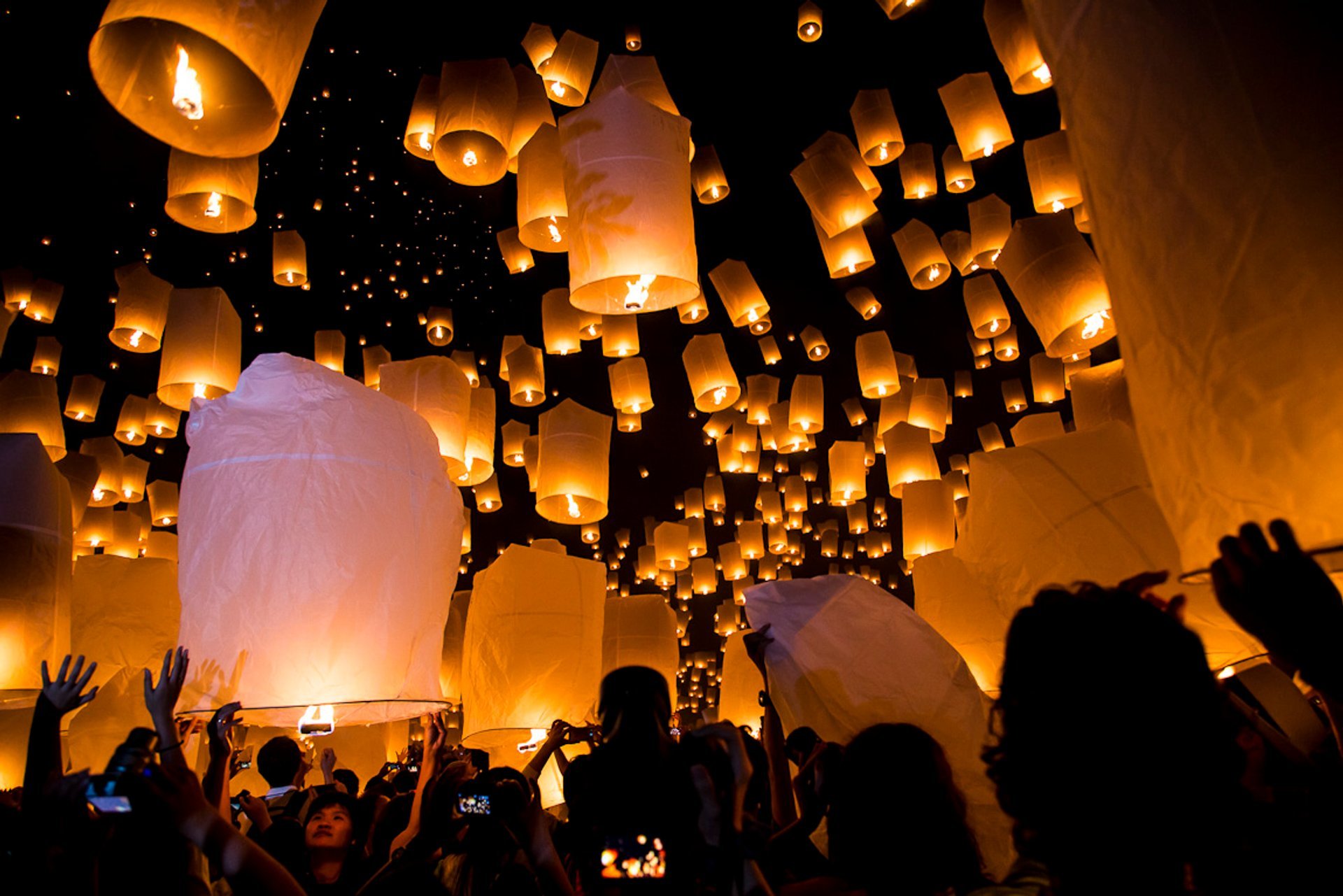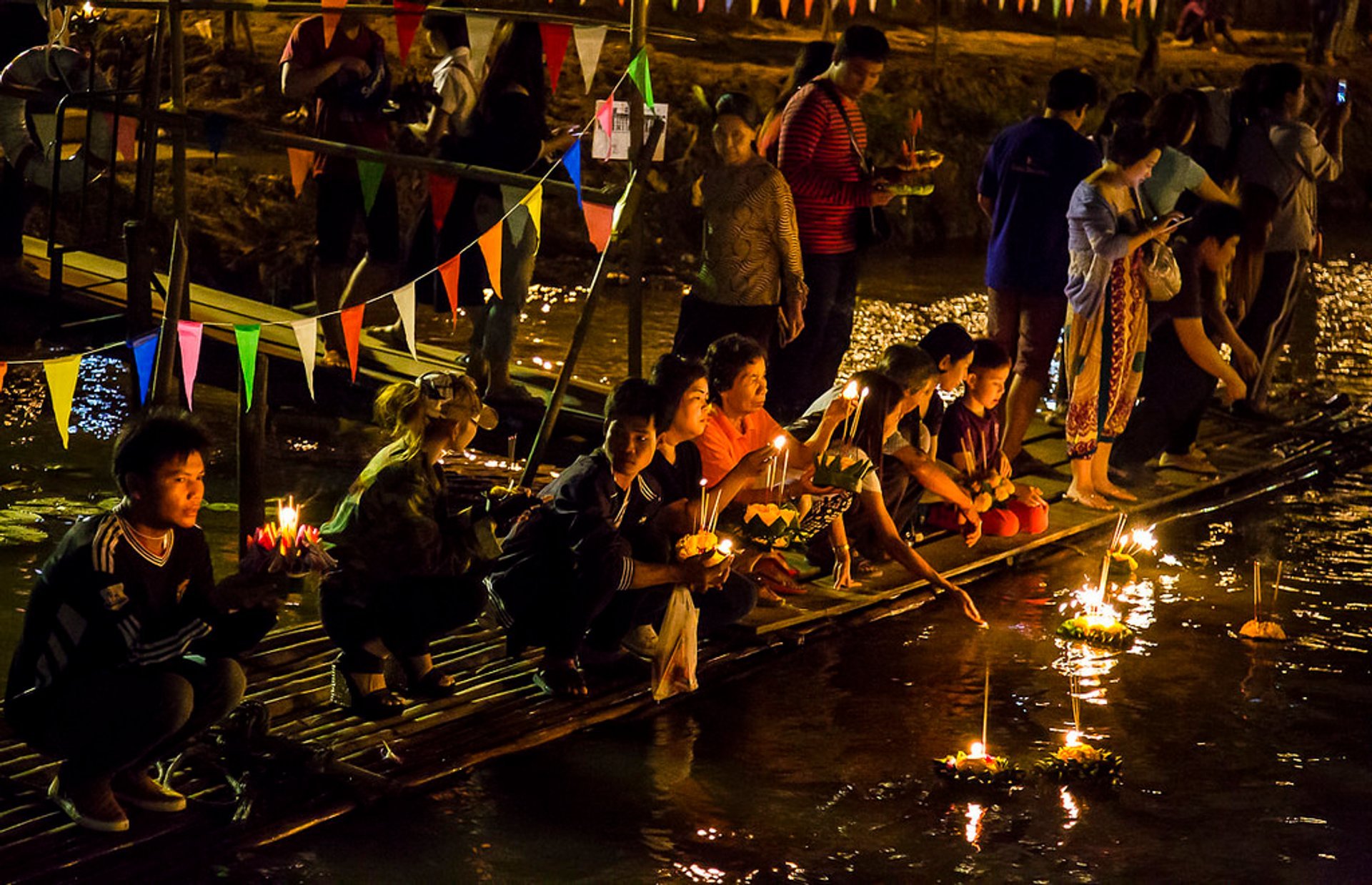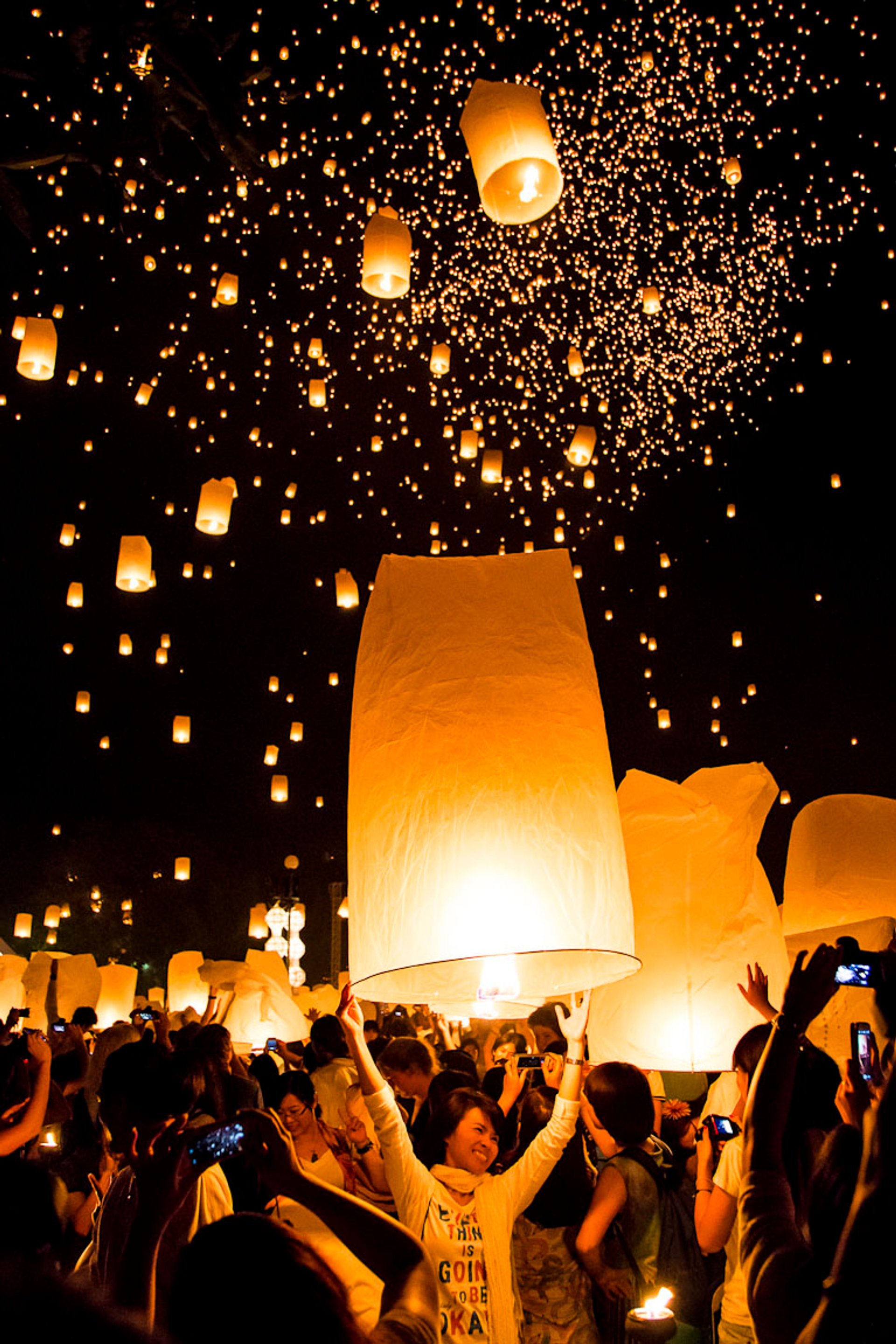 See accommodations nearby
Every November, the waterways of Bangkok, Chang Mai and other Thai cities are filled thousands of krathongs. Loi Krathong originates in an ancient Siamese tradition of decorating baskets and letting them floated on a river. It occurs on the full moon night of the 12th month of Thai lunar calendar, usually in mid-November.
The festival is believed to originate from the celebrations dedicated to water spirits in ancient times. Today it is more of a tradition and a chance to make a wish and ask higher powers for help after floating little baskets made of banana leaves and decorated with flowers. There also is a candle inside the basket, which is later lit.
The baskets are then pushed to water to take all the wishes to the spirits and bring you back the wish you asked for. The festival is celebrated throughout the country and often incorporates beauty contests and other similar activities.
Authorities ask people not to use krathons made of styrofoam due to environmental hazards. Bangkok city cleaners remove about 800,000 krathongs from the Chao Phraya River and local canals every year.
Sukhothai in Central Thailand is considered to be the birthplace of Loy Krathong tradition. The festivities last here for 5 days and include a parade, a beauty contest, live music and various performances at Sukhothai Historical Park.
Find hotels and airbnbs near Loi Krathong (Map)