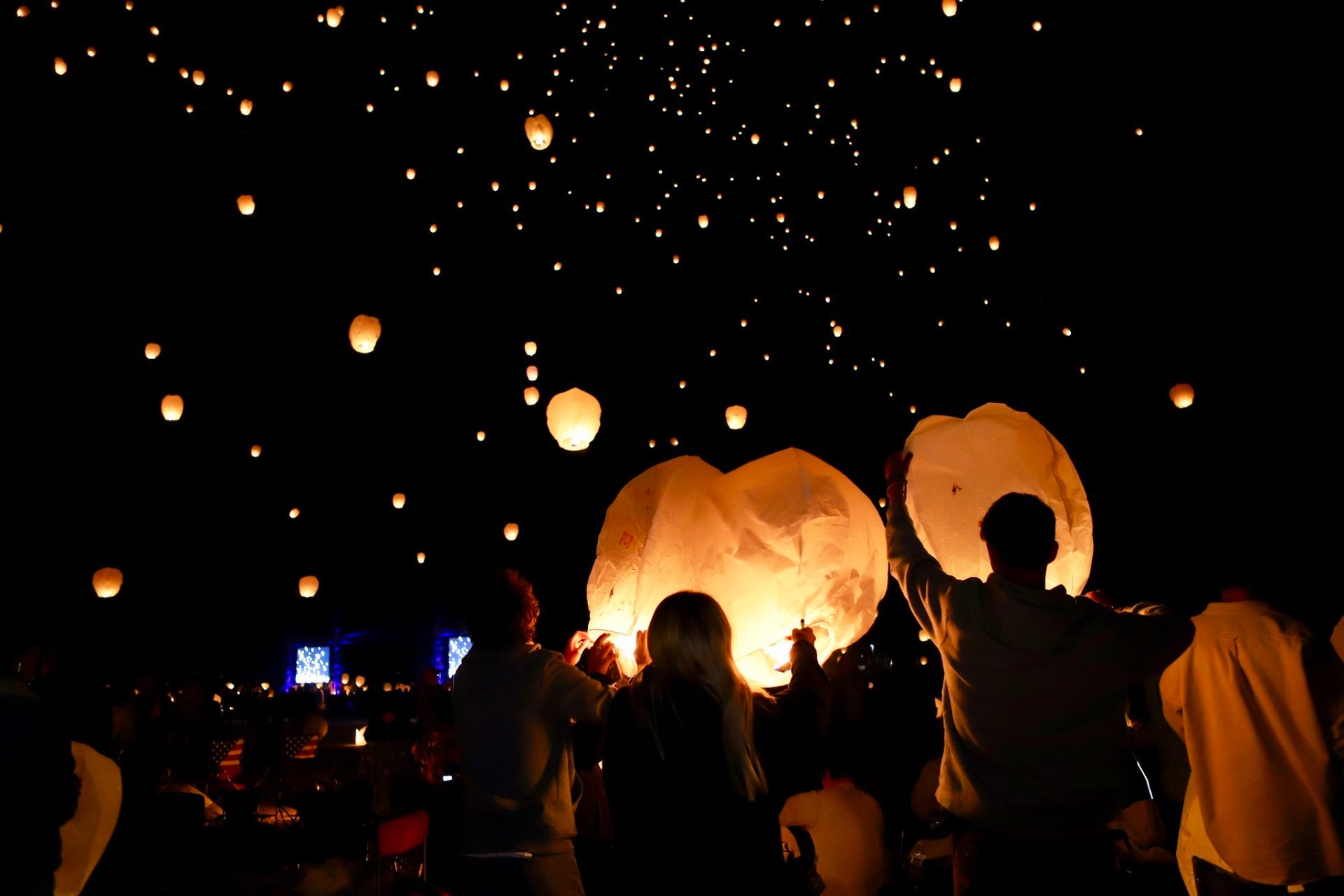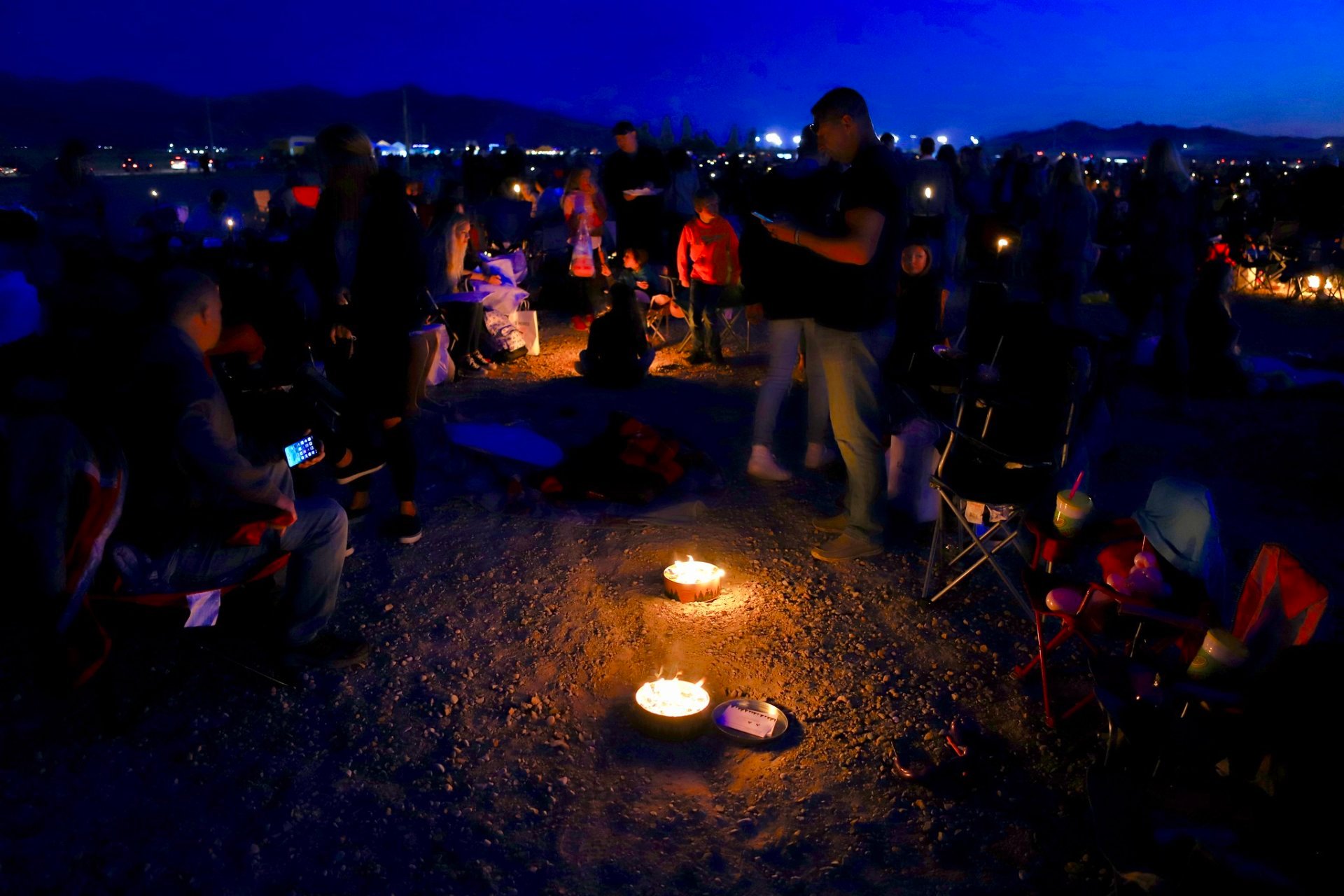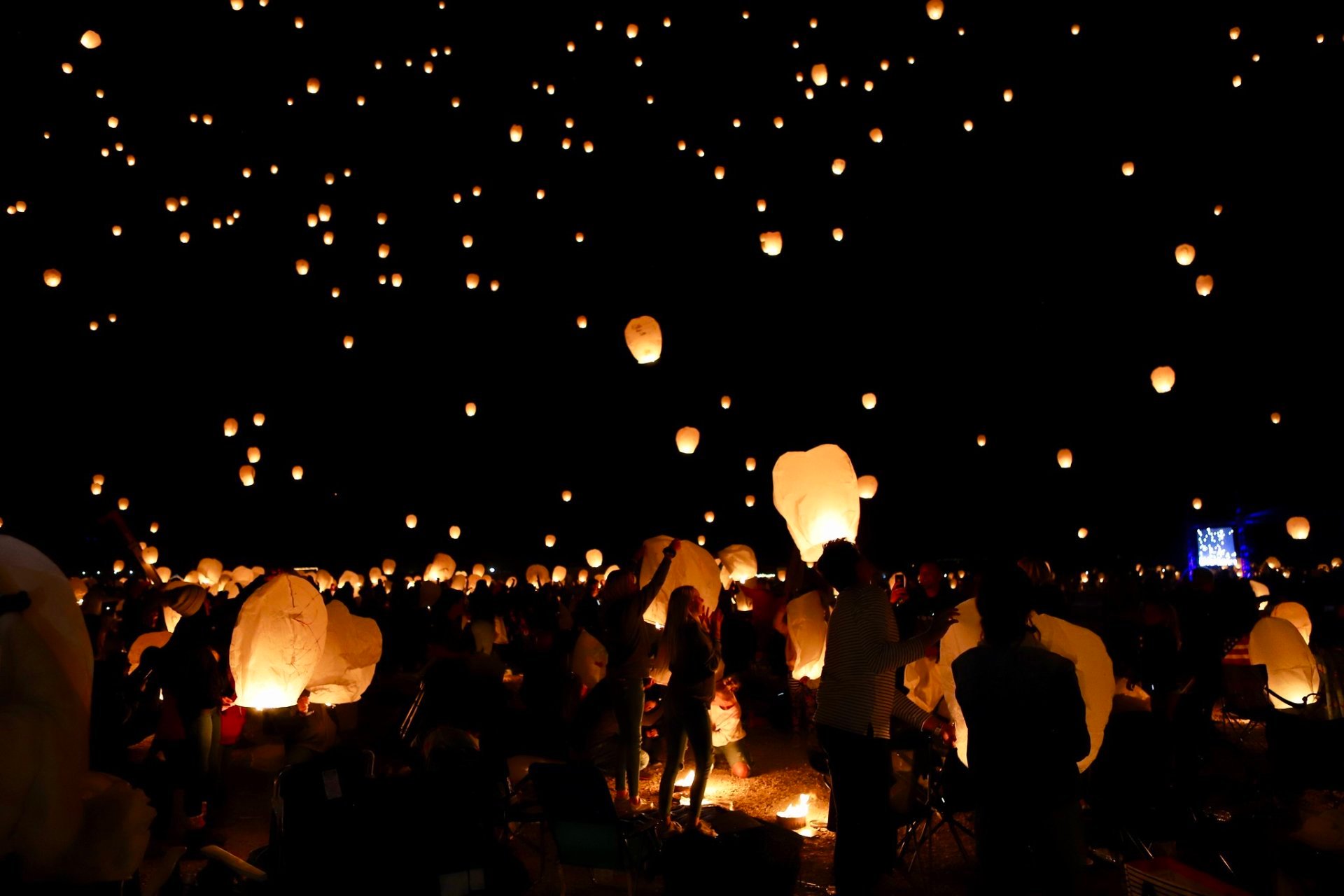 Night Lights Lantern Festival at Motorsports Campus, Utah
See accommodations nearby
The Night Lights festival is one of the most popular in Utah and the whole country. Over 13,500 lanterns fly across the Motorsports Campus sky every year, making the fest an absolute must-visit event. It annually attracts more than 250 thousand visitors, and we're about to tell you why.
What to do
If you think the festival is just about releasing lanterns in the sky, don't jump to conclusions. Besides the massive spectacular light show, the organizers have prepared other awesome activities to enjoy while you wait. For example, the area will be packed with vendor booths, game zones, food isles, as well as beer and wine gardens. You'll also find a bunch of fire pits to make delicious s'mores, so remember to grab your s'more kit (in case you forget, food vendors sell it there). Each fire pit is designed for 4-8 people, allowing you to spend some quality time with your folks.
Around dusk, the organizers will start a live music concert. So if you're fed up with the s'mores by that time, feel free to check out Fred Lee's and other talented artists' performances. After the sun is down, the lantern launch begins. It lasts for around 15-30 minutes, and all the lanterns are carefully collected afterward. The team will do their best to pick up every single lantern, but even if they miss some, there's nothing to worry about as all the torches are 100% biodegradable and should fully burn out before touching the earth's surface.
Tips
The Night Lights festival is a "first come, first serve" kind of event, so plan to be at the location ahead of time and reserve your firepit spots beforehand. We also suggest bringing along your camp chairs, sun shades, and blankets. Pets, on the other hand, aren't as welcome—unless they're service animals.
Prices
The admission for children aged six and under is free, but all adult visitors need a ticket to enter the event. To purchase a pass, get on the waiting list and wait for the tickets to become available—be sure to follow the festival's official page and subscribe to their waitlist, so you don't miss any updates.
Find hotels and airbnbs near Night Lights Lantern Festival (Map)