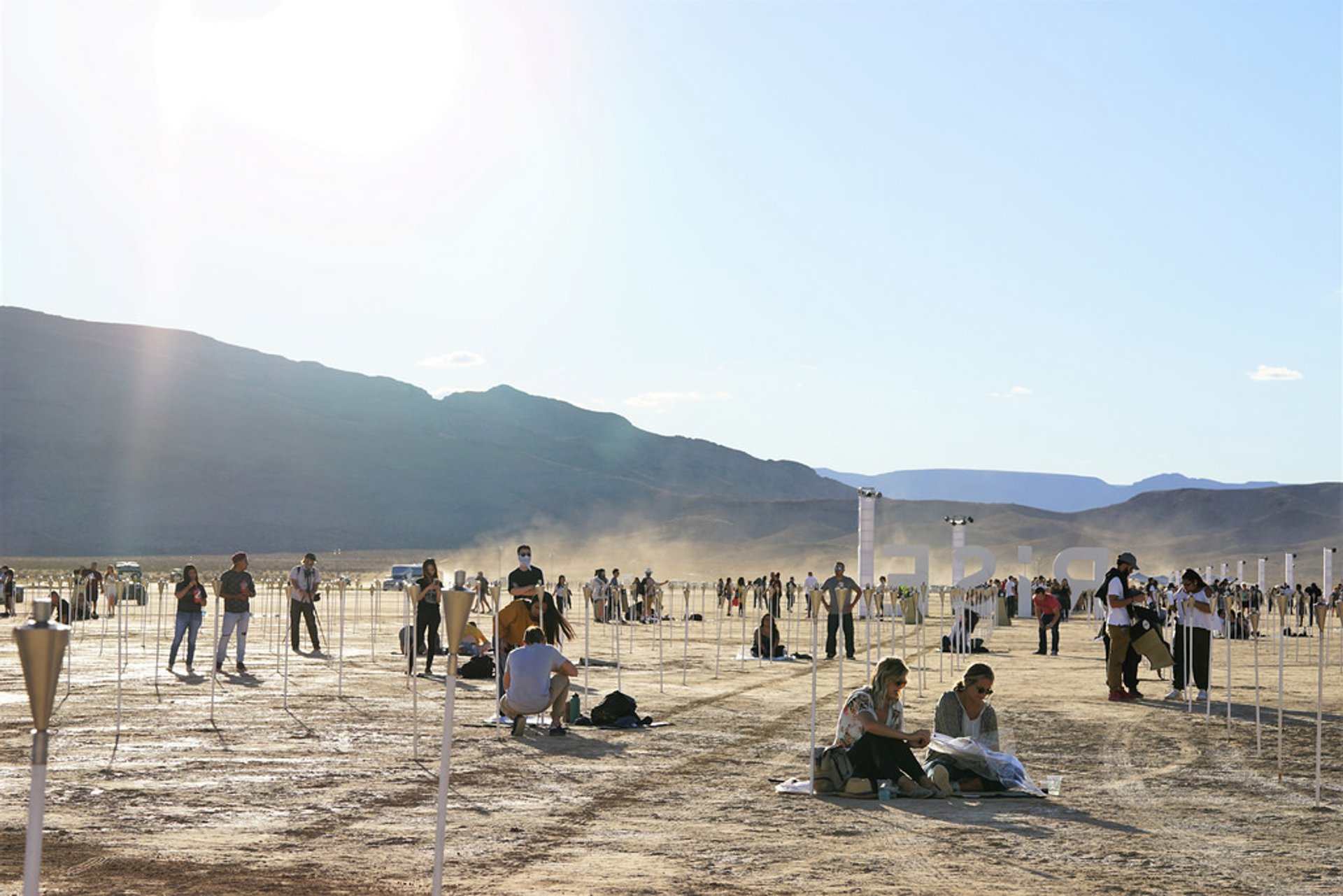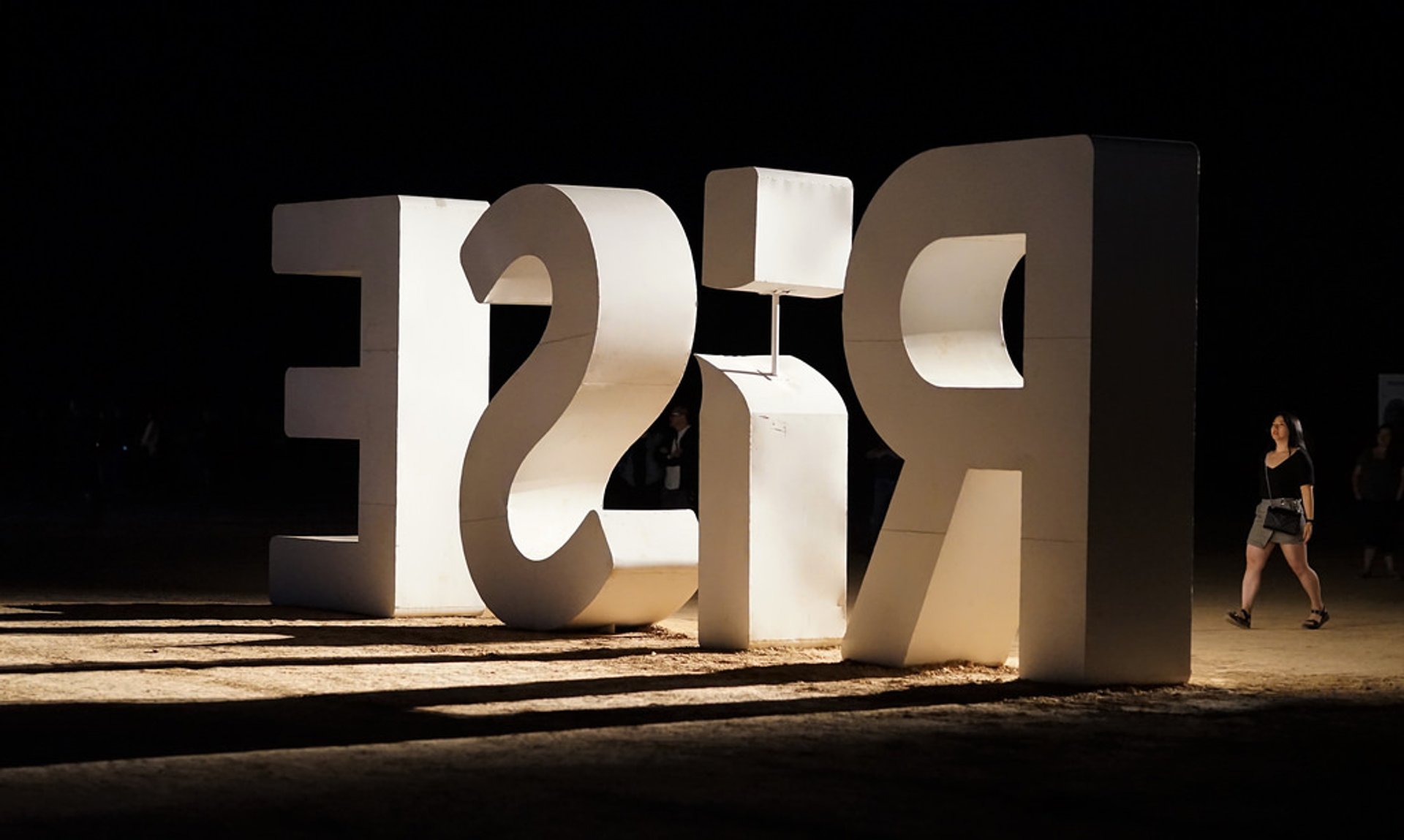 Every October, since its inception in 2014, the RiSE Festival is held in the Mojave Desert outside of Las Vegas. Tens of thousands of people come together to simultaneously launch tens of thousands of biodegradable lanterns into the night desert sky. It's an incredible experience that cannot be described!
The RiSE Festival begins in mid-afternoon, offering live music and performances on the stage, as well as excellent food and drinks to socialize and connect. When the sun goes down, people prepare their lanterns and, at a certain time, let them go. Thousands of lanterns rise simultaneously, creating an incredible sight and sending a message about individual hopes and dreams in one gorgeous display.
The festival has a partnership with The Gay and Lesbian Community Center of Southern Nevada, Nevada Partnership for Homeless Youth, and Communities in School of Southern Nevada. It donates tickets to all three charities so each organization can bring people they support to take part in the world's largest lantern festival.
The RiSE Festival site is located about 25 mi (40 km) south of Las Vegas on the Jean Dry Lake Bed. It can be reached by the I-15 highway.
Find hotels and airbnbs near RiSE Festival (Map)