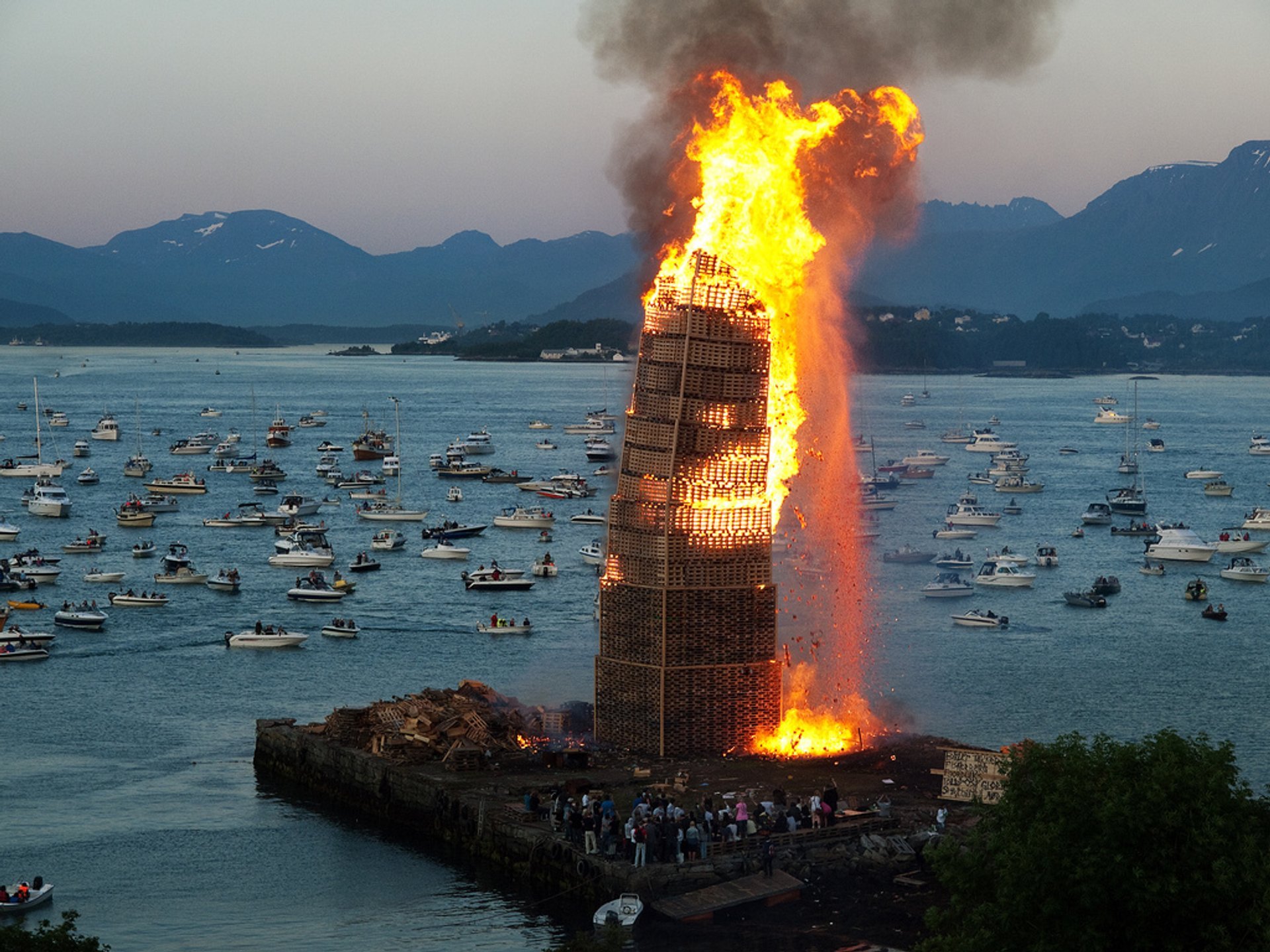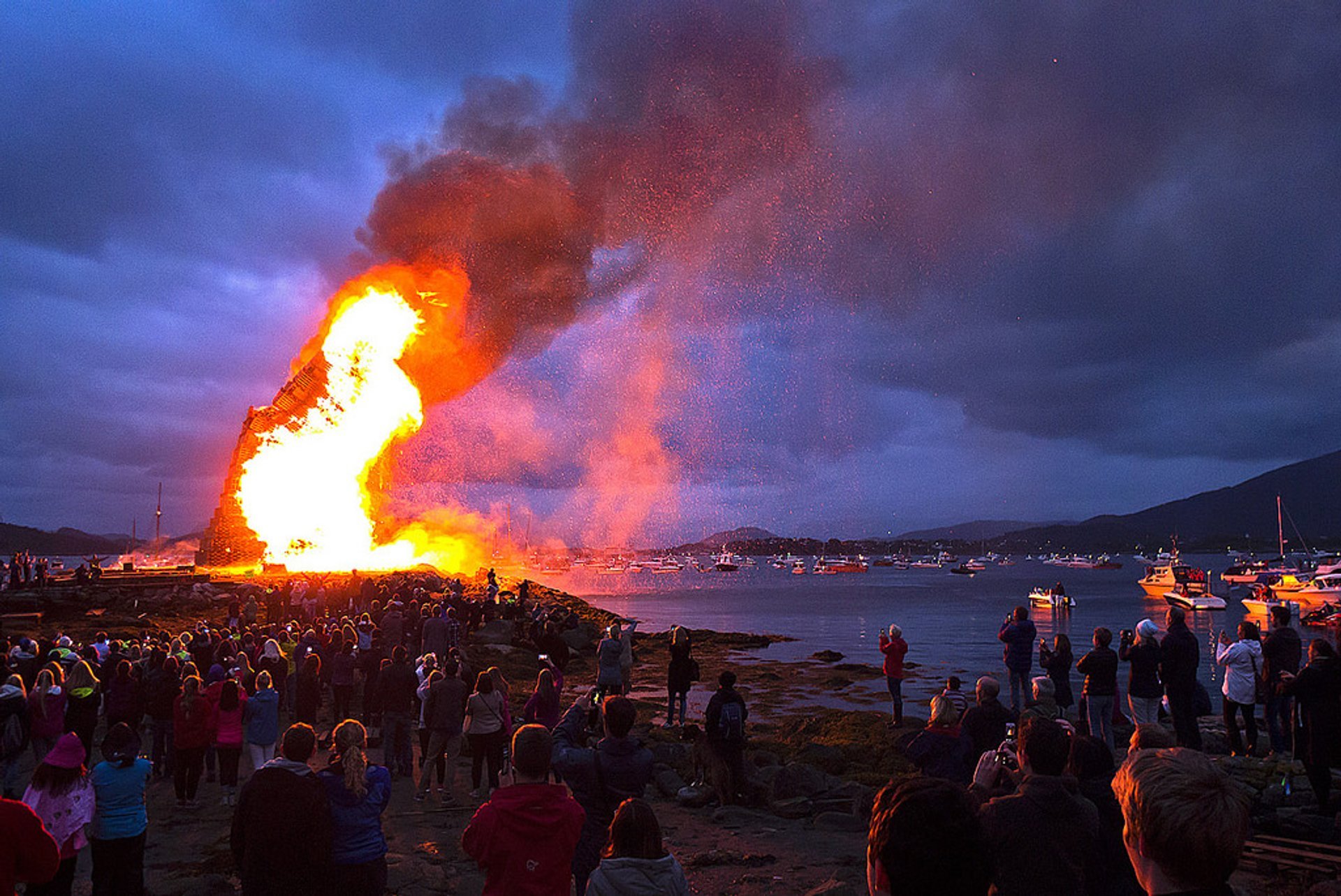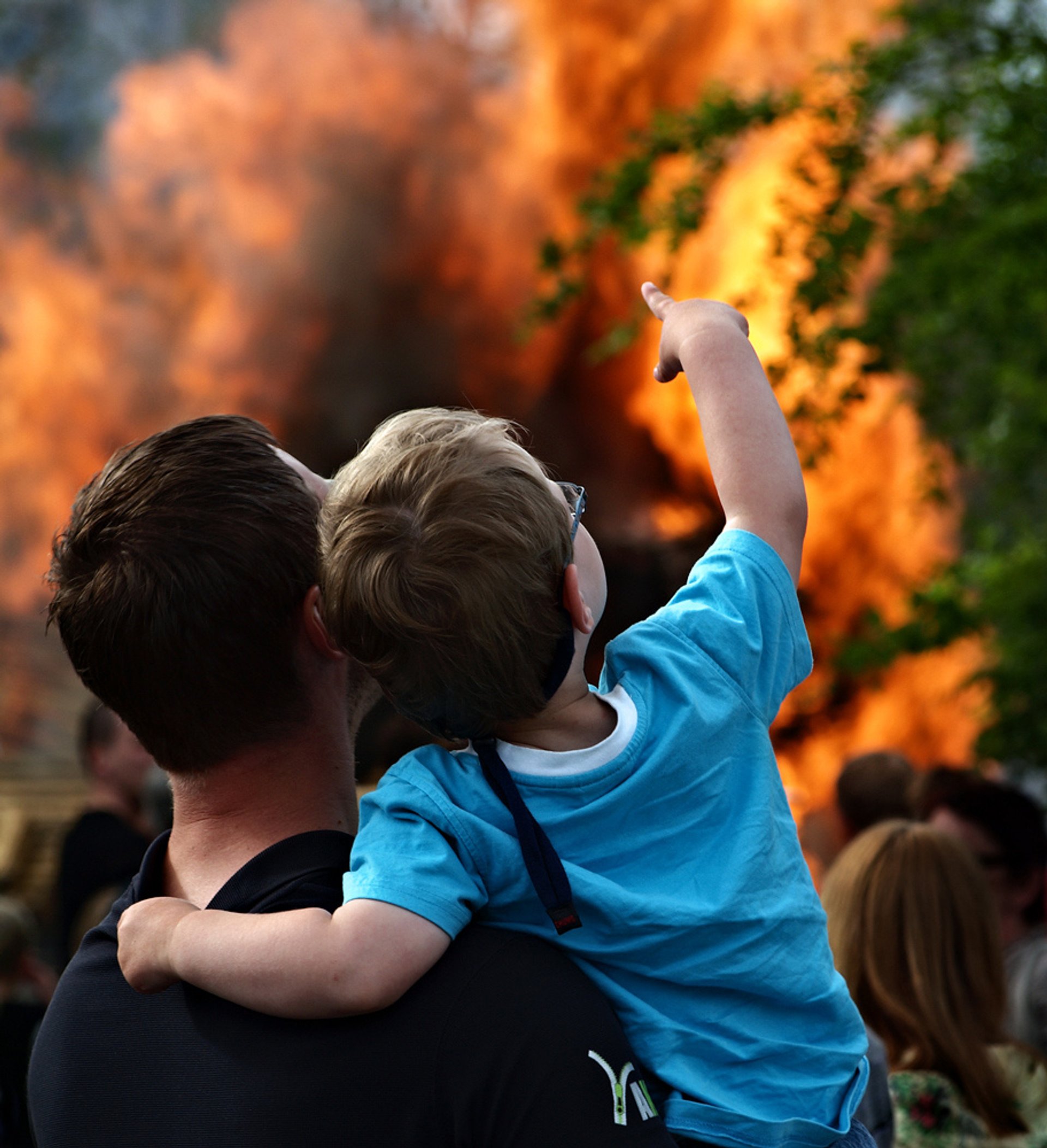 Sankt Hans or Jonsok, translated as "John's wake" is actually a Christian celebration with pagan origins held during Midsummer. In the 19th century Roman Catholics went on pilgrimages on the Midsummer Eve. Nowadays, the festival is more secular than religious. Following old traditions, Norwegians, light large bonfires which were believed to increase the lands' fertility as well as scare off witches who went out to gather herbs for poison.
Girls gather seven different flowers and put them under the pillow in order to see their future husbands in a dream. Western Norway has also preserved the tradition of mock weddings, which are organized for children and adults and symbolize the birth of new life. But in general modern celebration is, first of all, another occasion for families and friends to gather out for a picnic, spend a joyful night close to nature, and enjoy the midnight sun.
Slinningsbålet or Ålesund Bonfire (June 25, 2022)
Ålesund Bonfire, known as Slinningsbålet, is the largest bonfire in Norway and is usually set on a manmade island in Ålesund, a picturesque art nouveau town on the west coast of the country. Every June, the adventurous ones come and stack hundreds of wooden pallets in the shape of a spire reaching 40 m into the sky. The tower is then burnt on the shortest night (June 23) from the top to the bottom. Lots of people enjoy watching it from the safe distance sitting in their boats or from the shore. Back in 2010 Alesund set a world record for hosting the tallest bonfire, 40.45 meters.
Find hotels and airbnbs near Sankthans (Map)