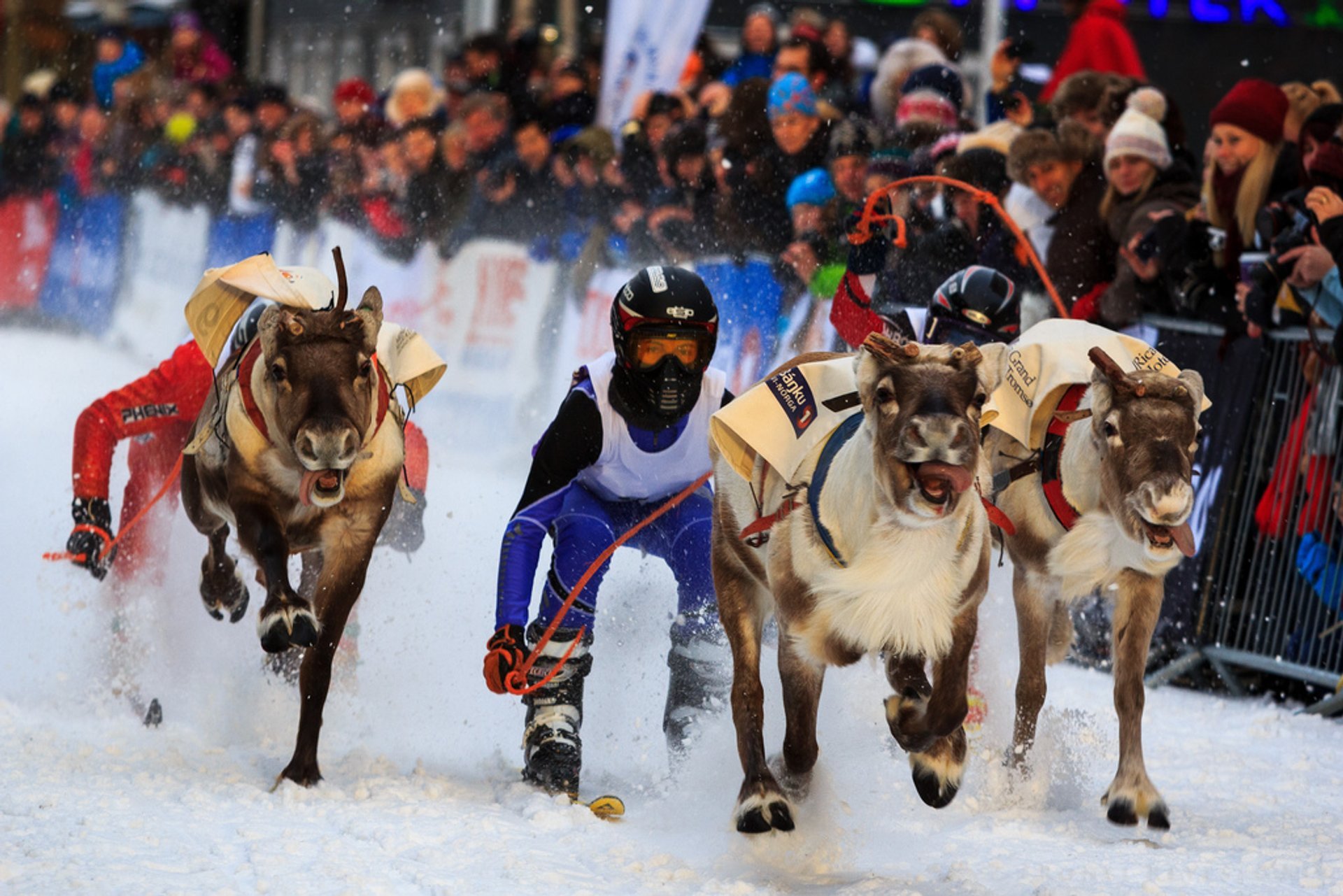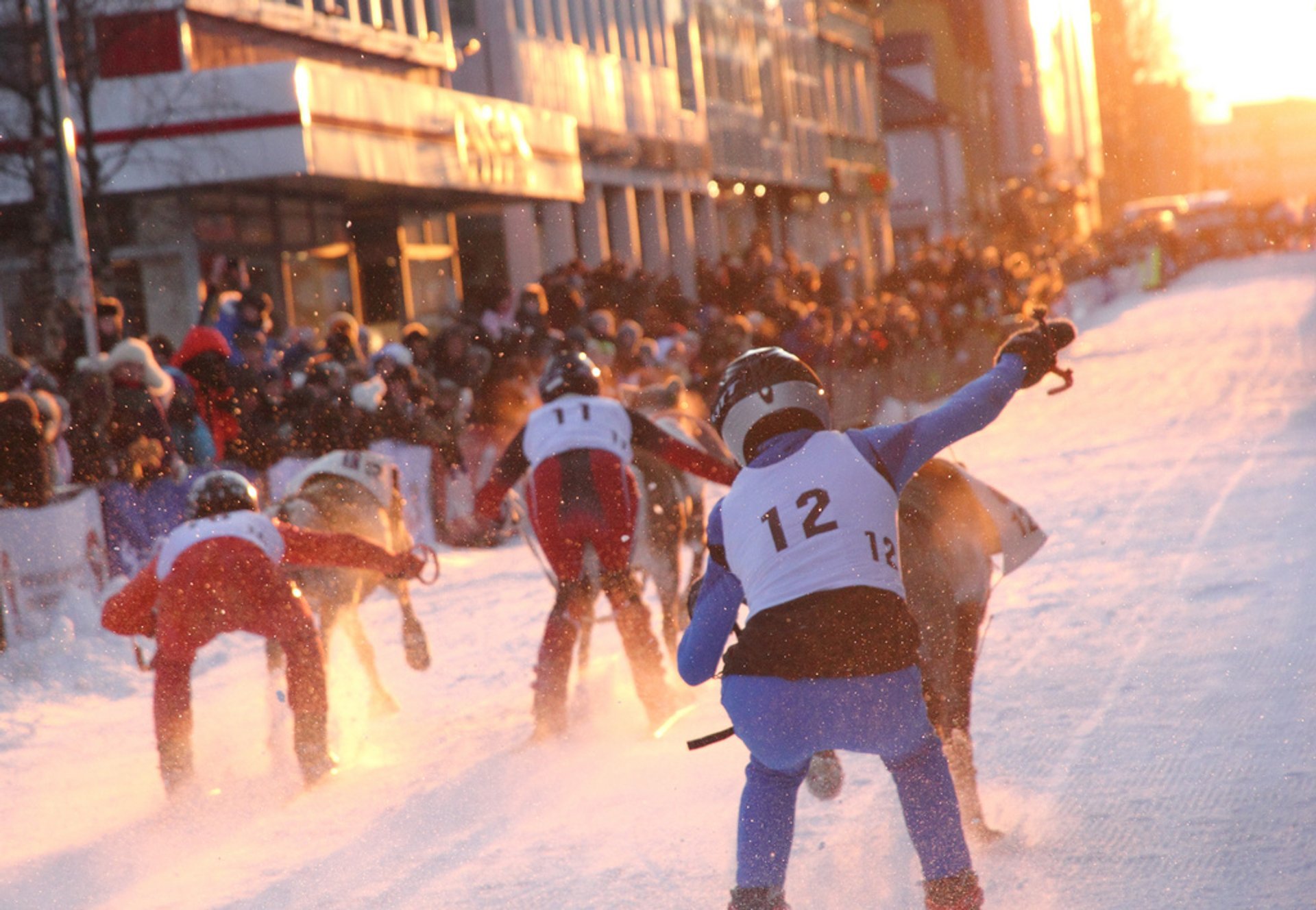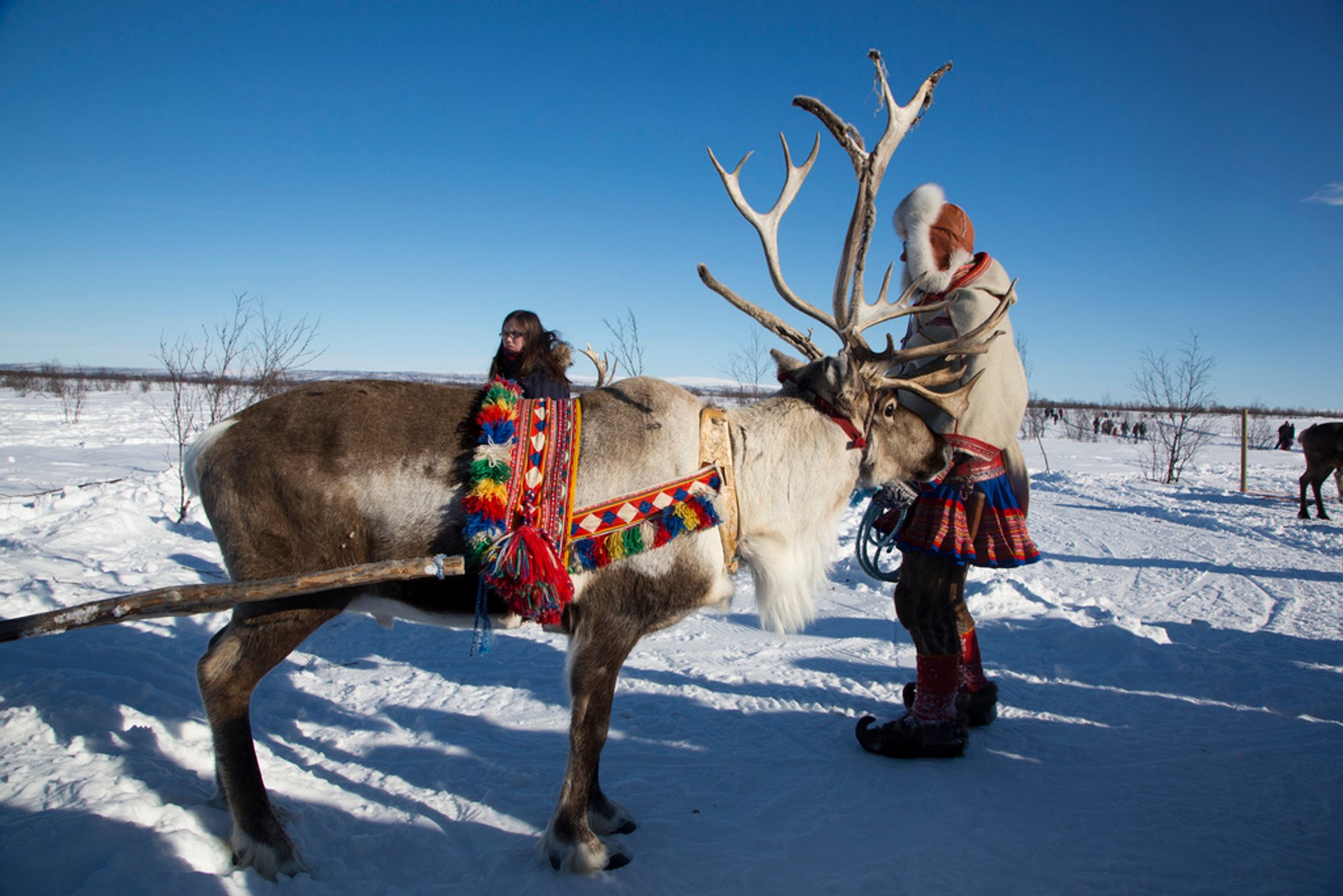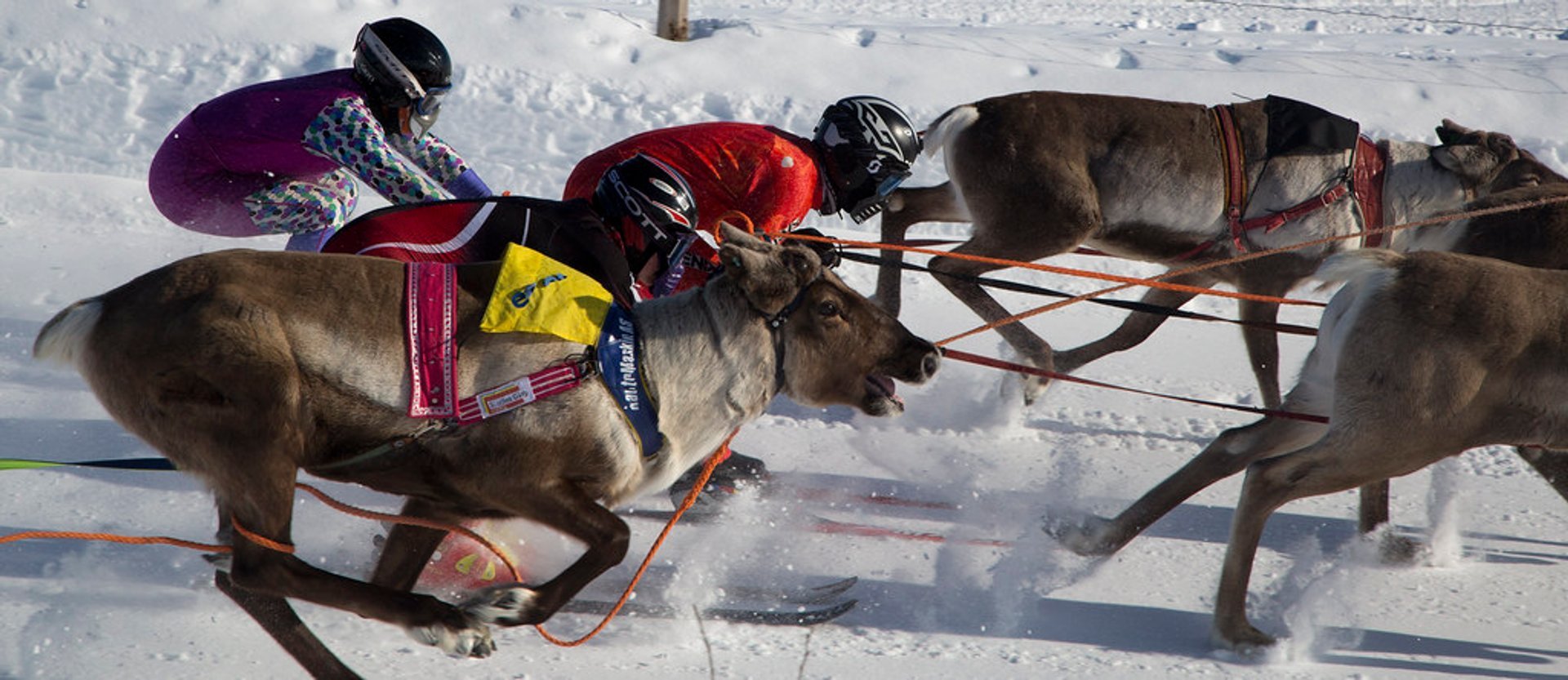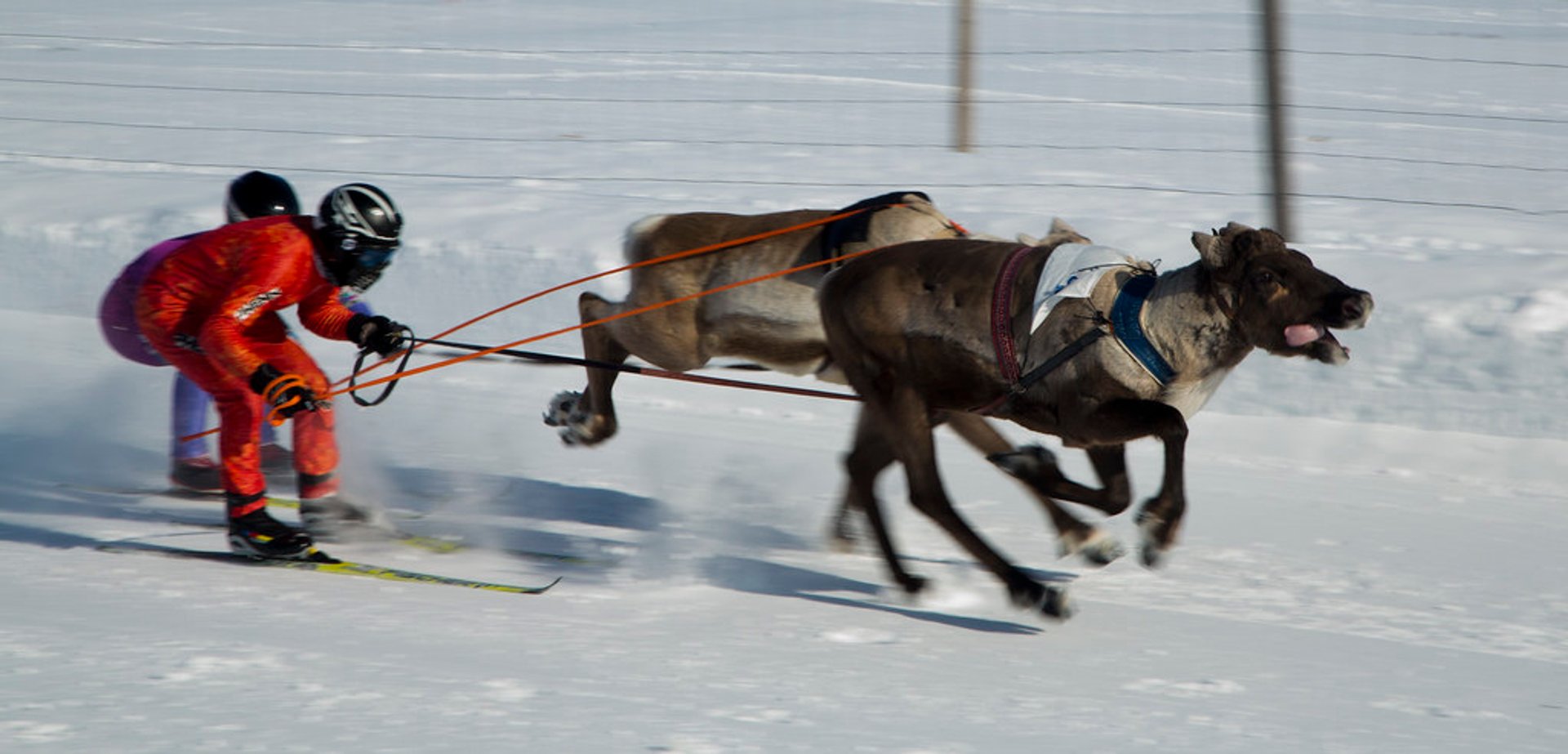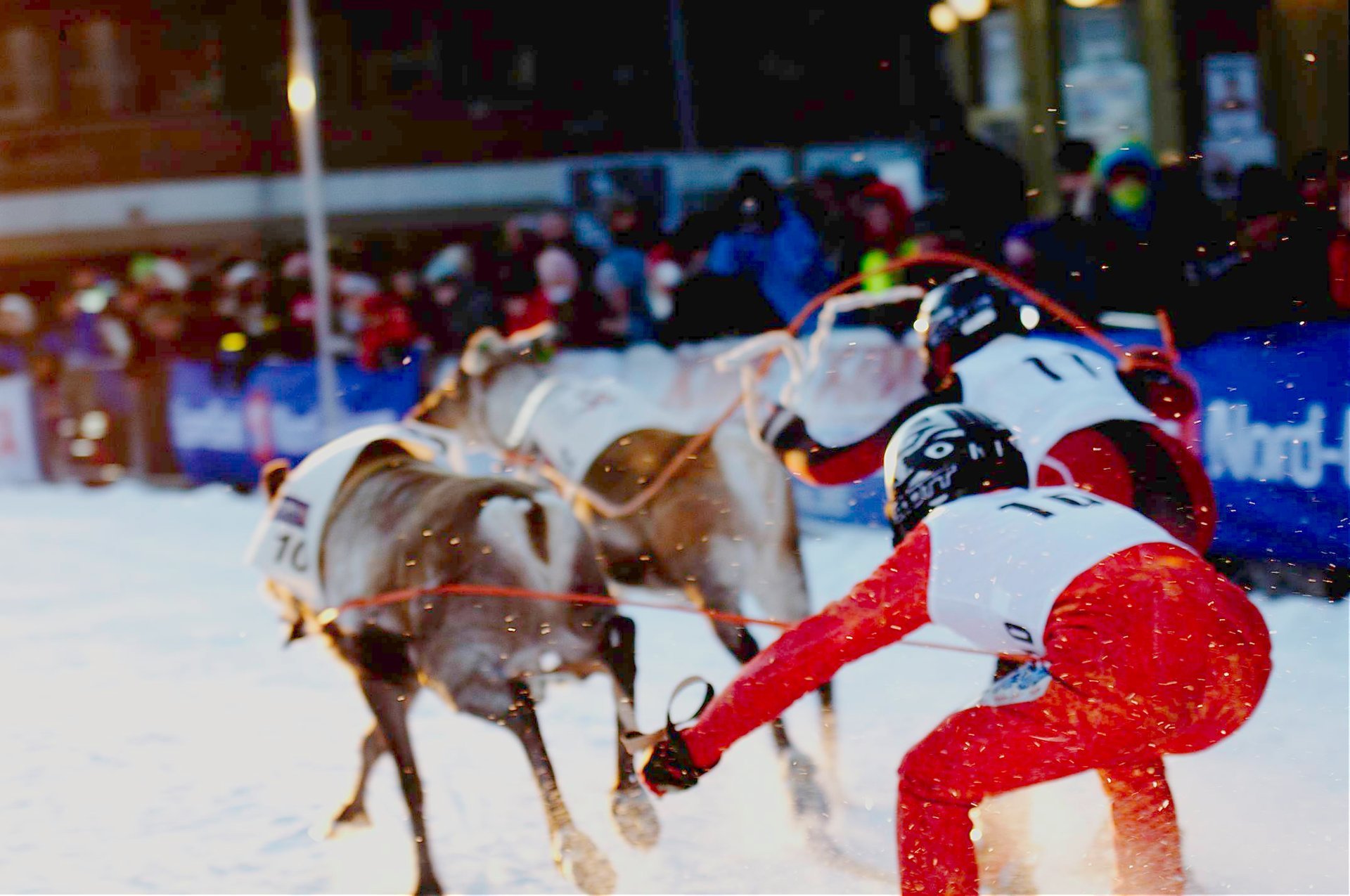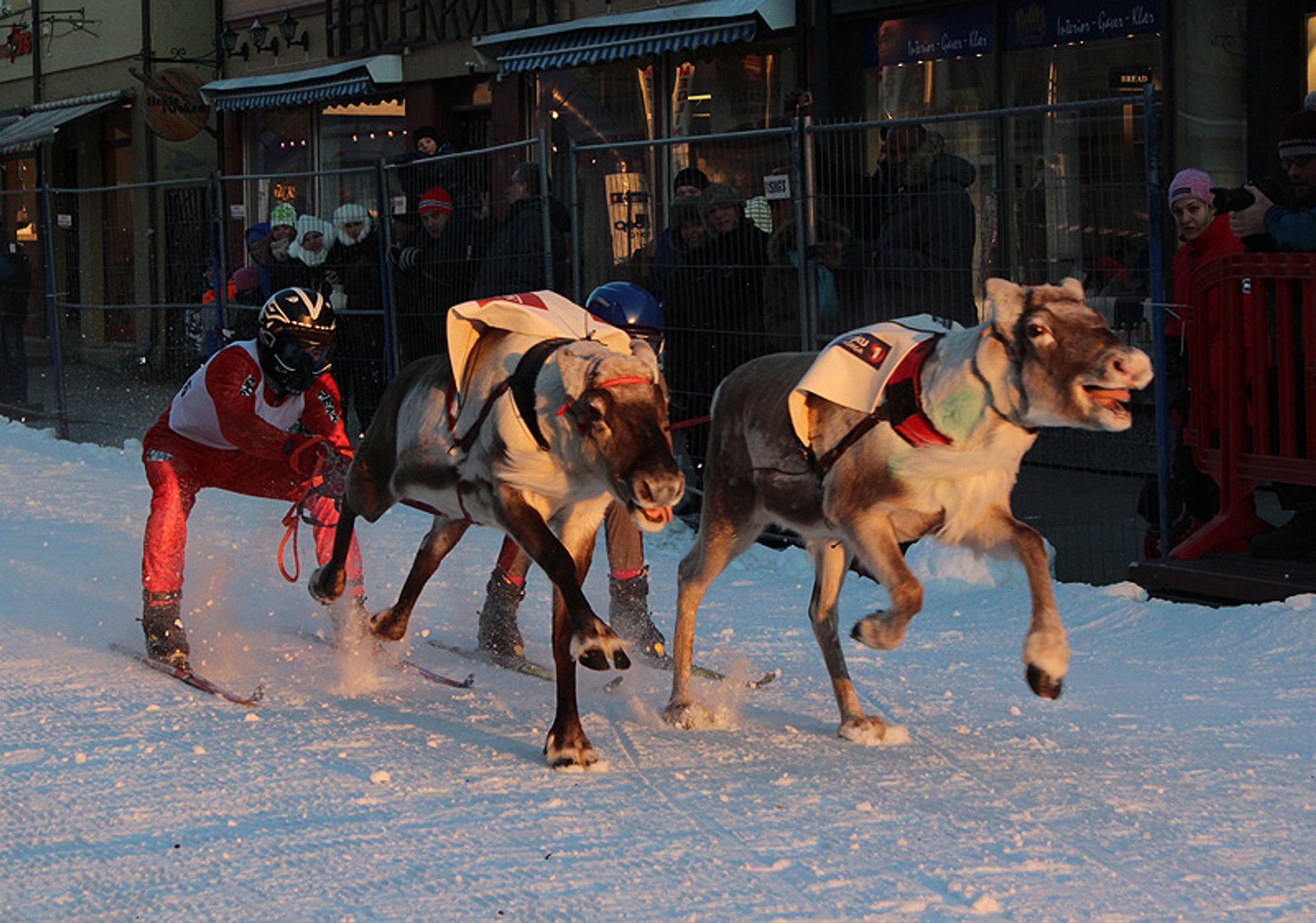 You might get some good laughs while watching this hilarious spectacle: reindeers are racing at full speed, and competitors tumble behind the wild animals grasping the reins with all they've got. Some participants give up almost at the very starting point, but the most persistent hold the strings till the last breath. Afterwards, Sami herders chase after the reindeer as only they are able to catch and calm the frenzied animals.
Sami Easter Festival (March 23–April 1, 2024)
Reindeer races are held annually around Easter time in a small Sami town, called Kautokeino. The World Championship in Reindeer Racing, also called the Sami Grand Prix, is an impressive spectacle with an array of fun activities, live music concerts, and the costume contest. Races have two categories: for riders on skis behind the reindeer and riders lying on a sledge. Even the guests of the festival can get a taste of a reindeer race in a special competition for amateurs only.
Sami Week in Tromsø (February 5–11, 2024)
Another famous reindeer race takes place within the Sami Week in Tromsø on the Sunday closest to the Sami National Day, which falls on the 6th of February. Participation in this amusing spectacle is available for all the interested. Volunteers are given a number and a ticket for the race. Whoever has not skied before is advised to race on their butts as it will surely make the race last longer, and perhaps some will even manage to pass the finish line.
Find hotels and airbnbs near World Reindeer Racing Championship (Map)