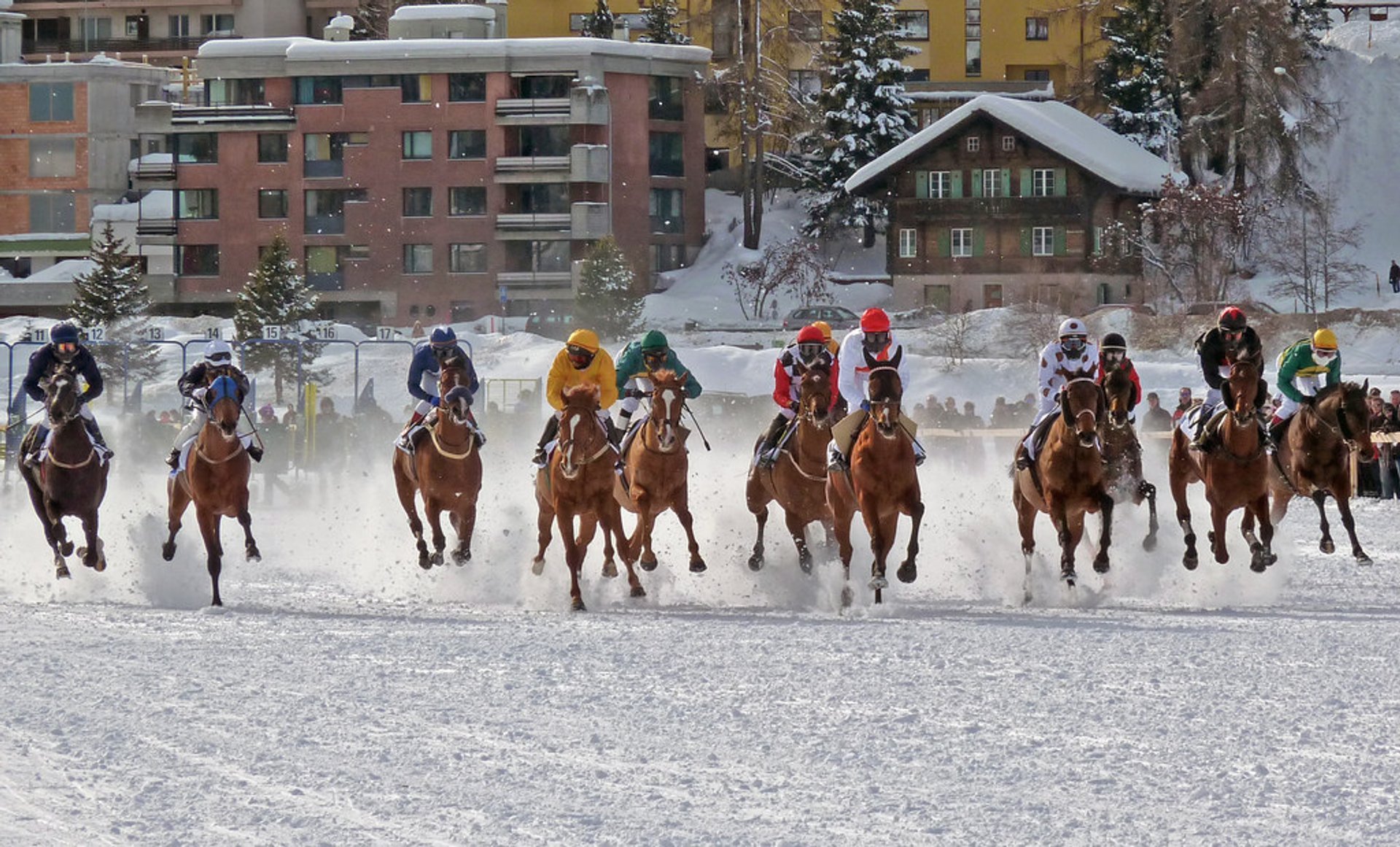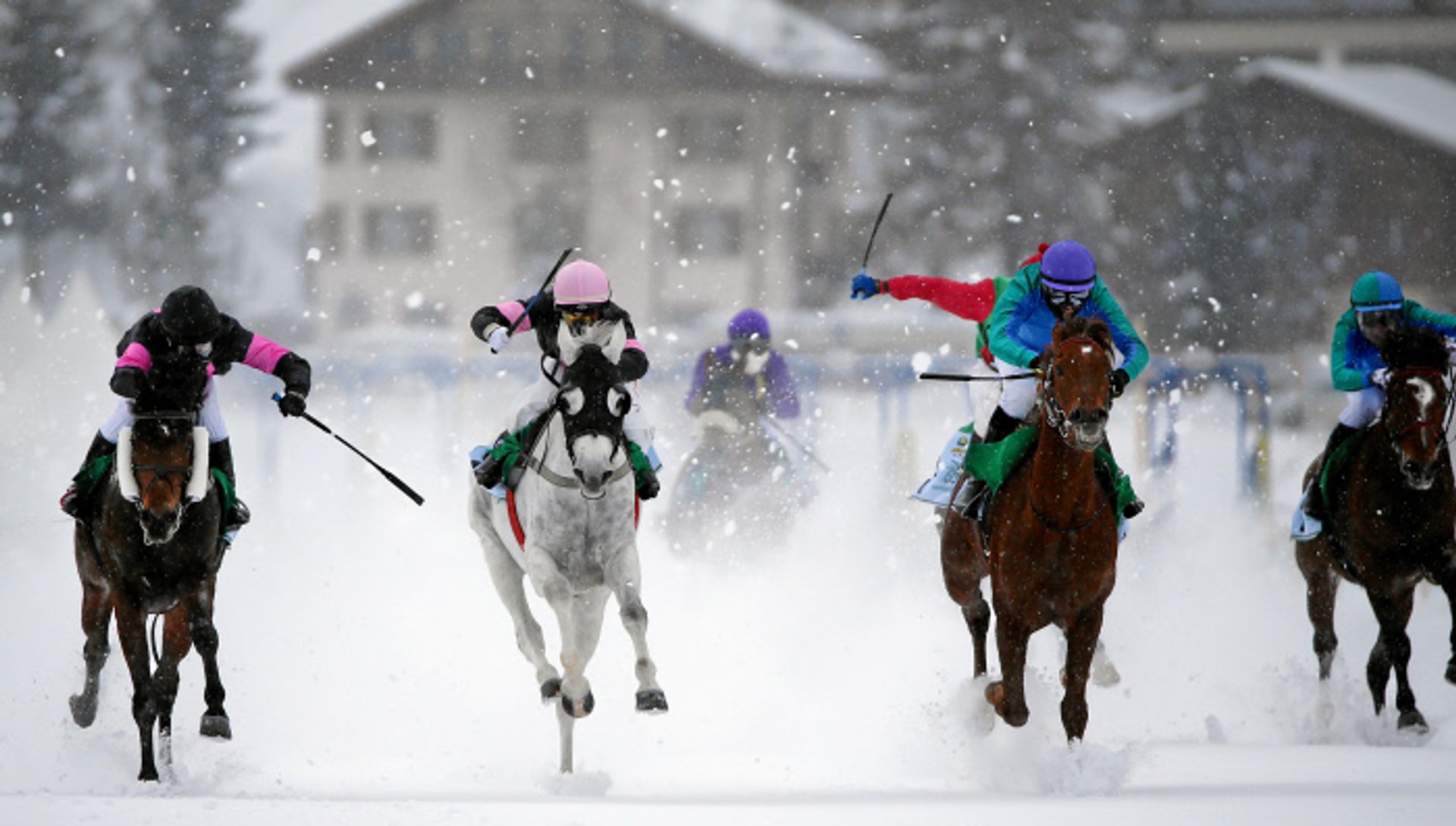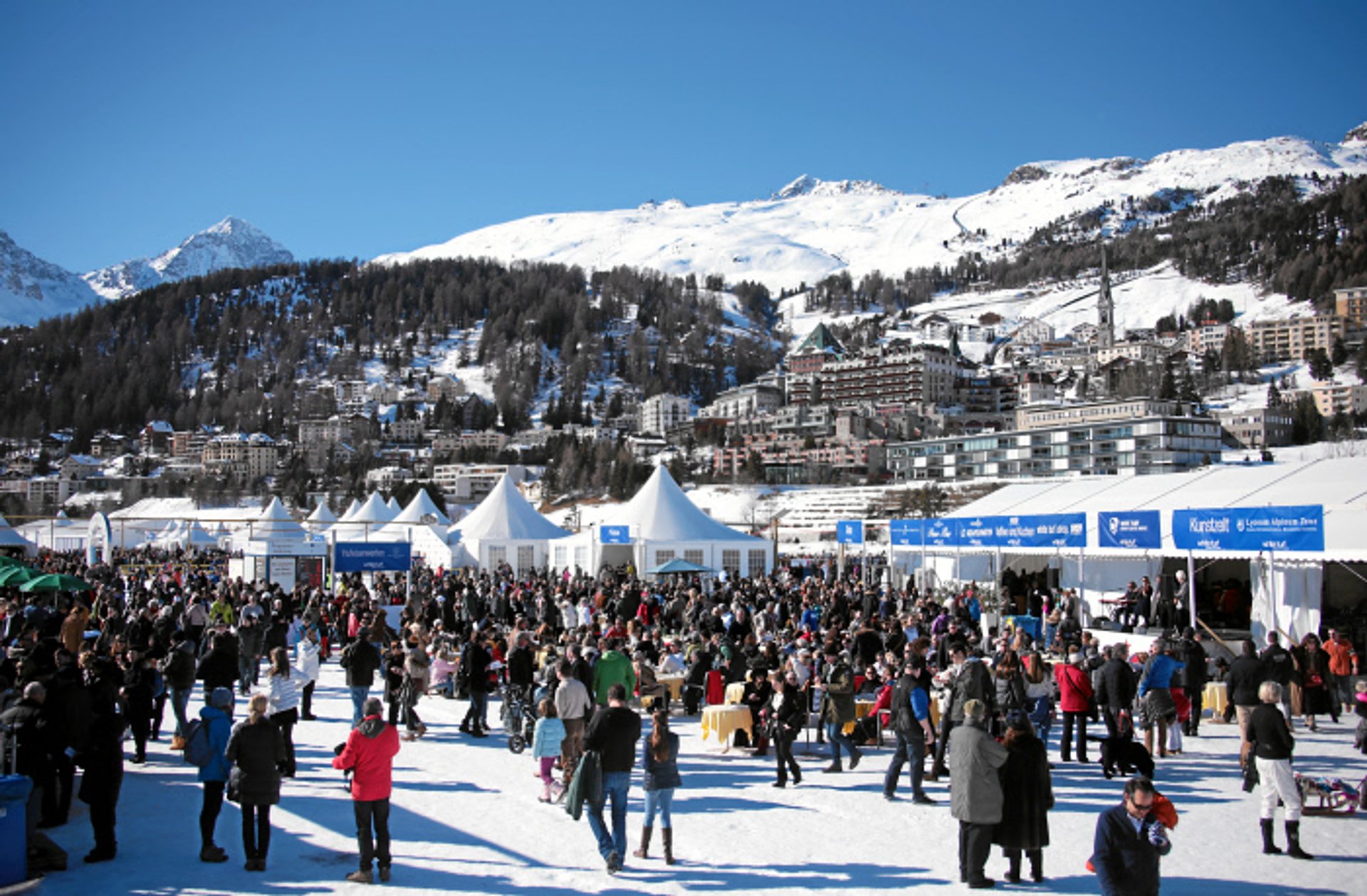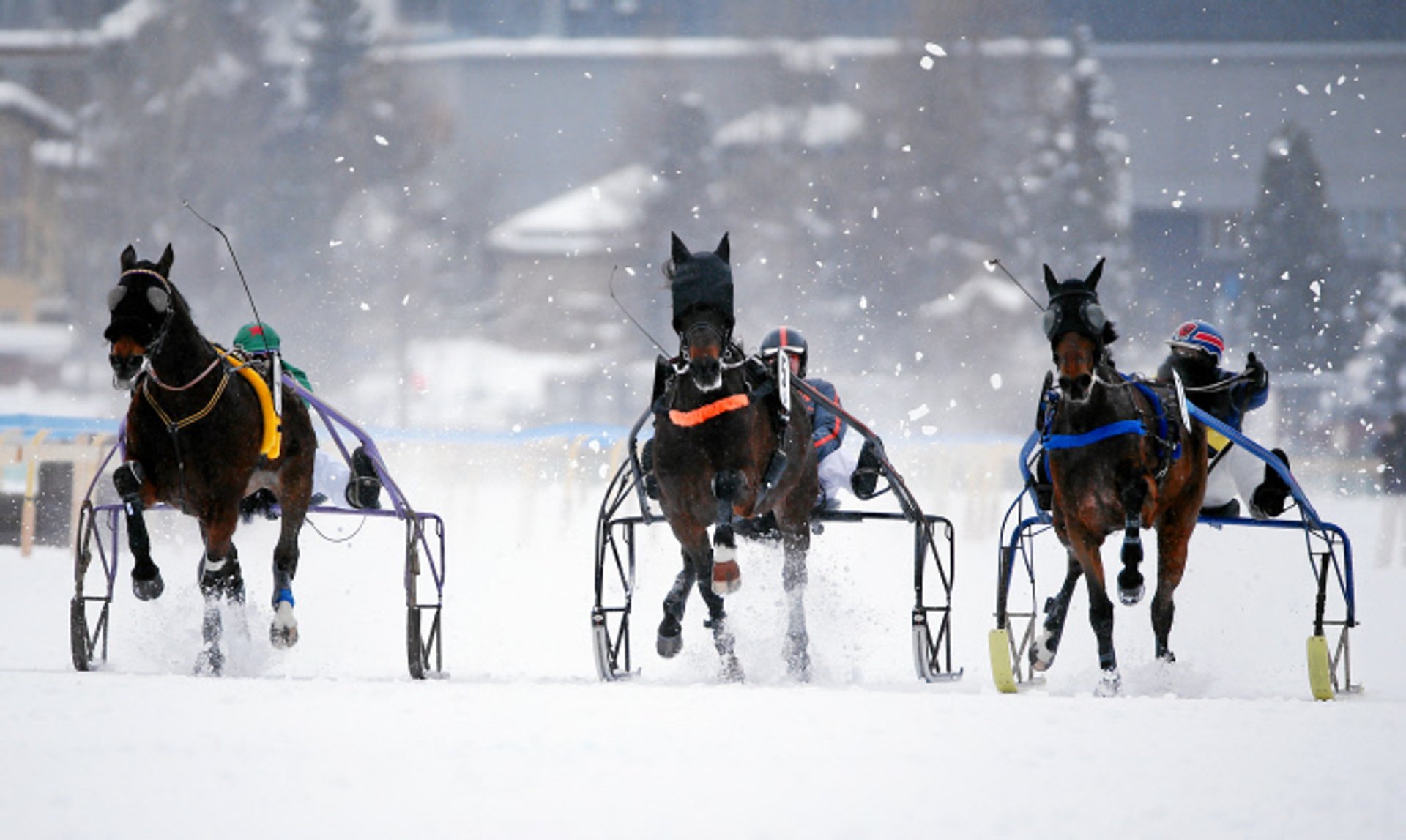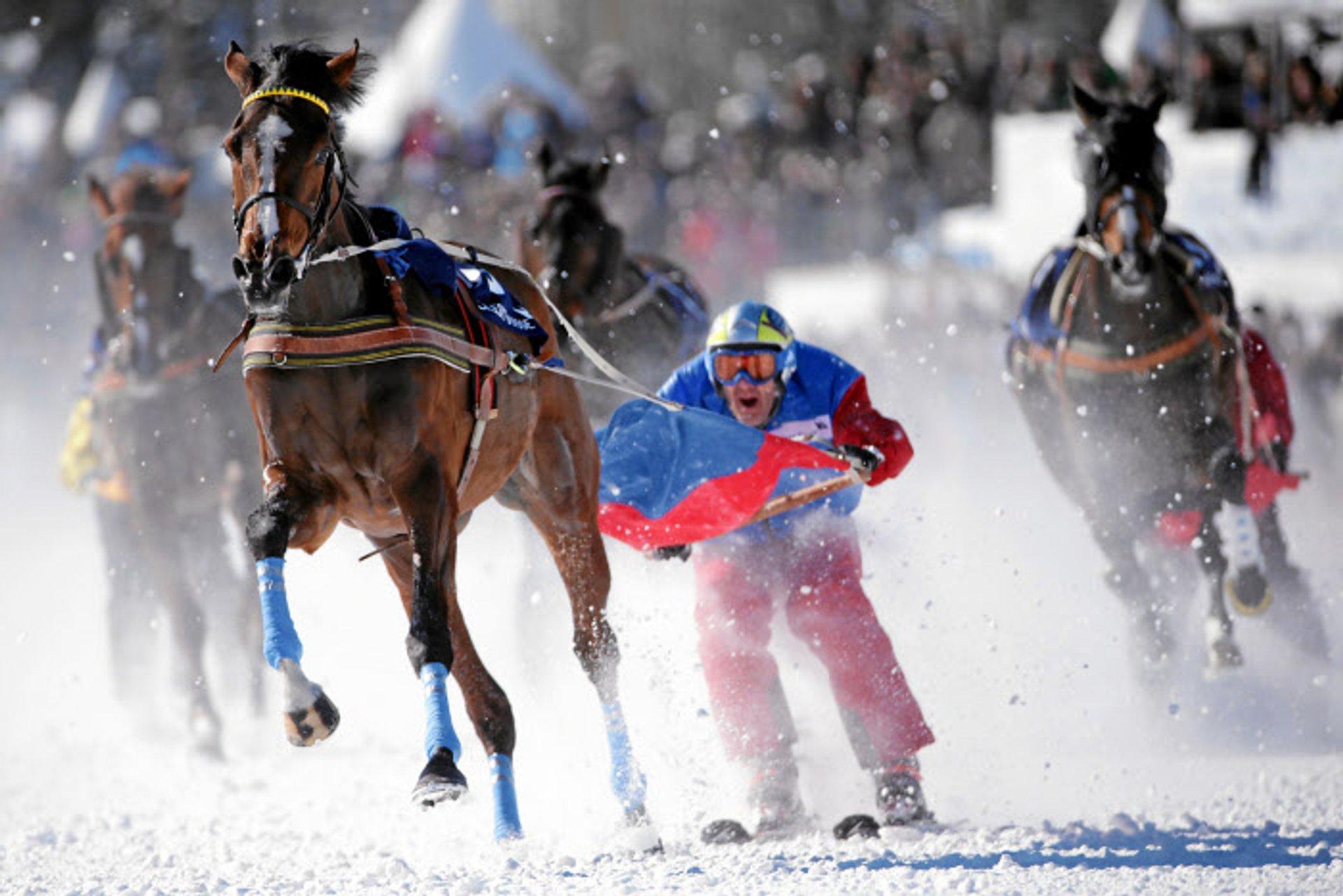 Every year for three weeks in February the Lake of St Moritz turns into a huge ice scene for action and extreme. These events include various winter sports, like polo matches, ice cricket tournament, skijoring and horse races. The participants come from all over the world to show their skills and their perfect thoroughbred horses.
Horse races, called White Turf, are surely the most spectacular. This competition is held annually since 1907 and draws thousands of those, who come to make a bet and just enjoy the show. Dizzying speed, sounds of crashing ice and snow spray as the participants gallop, bringing the audience in excitement.
A new kind of sport, invented here—skijoring or skikjöring—is a race when the riders wear skis and are being towed by horses. This competition is held for different distances. You can also witness another race with two-wheeled horse-drawn sulkies. These dark proud horses walking on the white snow in beautiful winter surrounding is a truly magical sight!
Find hotels and airbnbs near White Turf St. Moritz (Map)