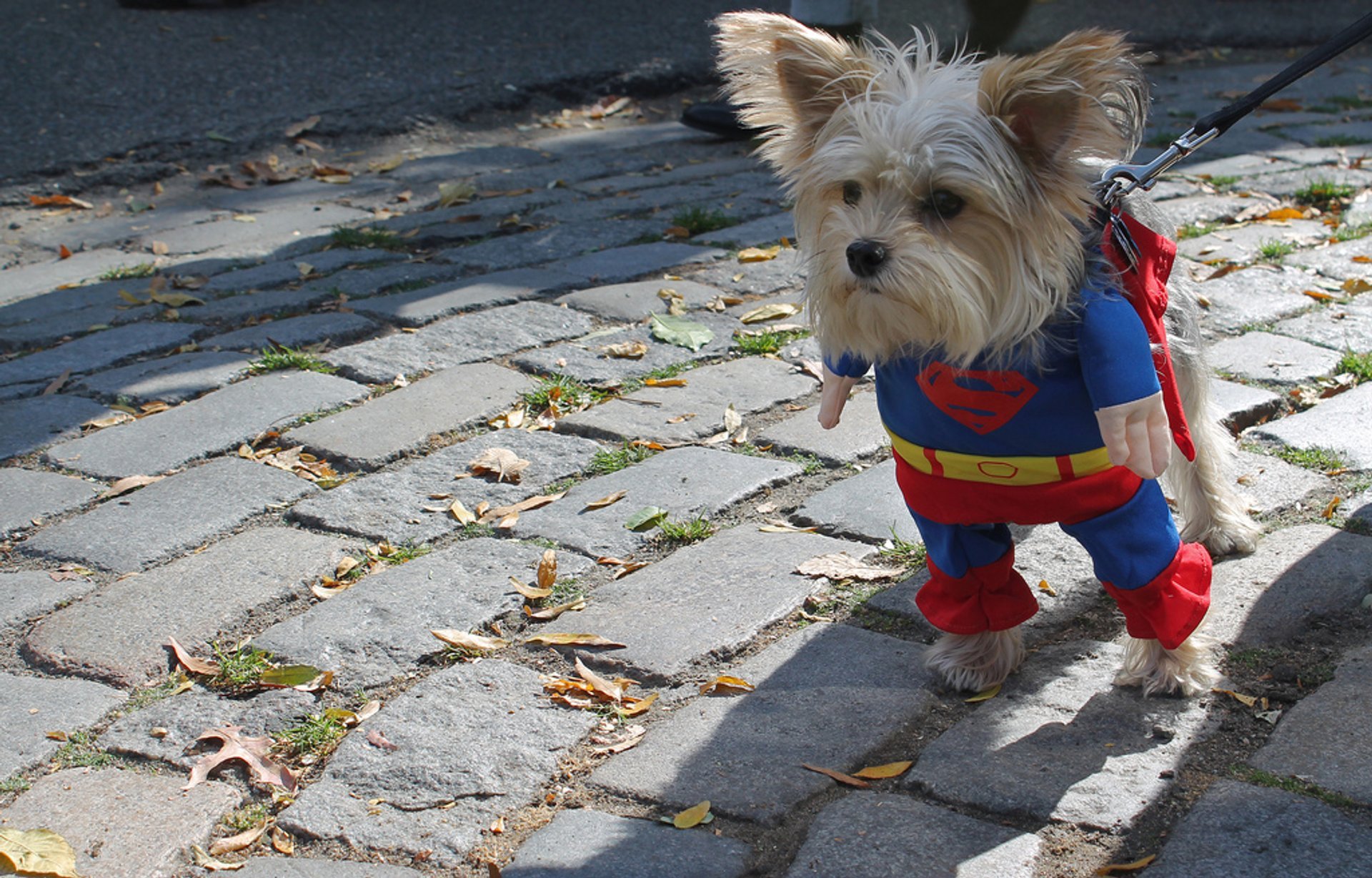 Each year, New York attracts more spectators than it can handle to witness the country's largest Halloween Dog Run as a part of Halloween Dog Parade. The event takes place at the East River Park Amphitheater.
Area merchants gladly participate in this fascinating association renewal fundraiser as all the money raised by the entrance to the park, go to the Department of Parks & Recreation of NYC.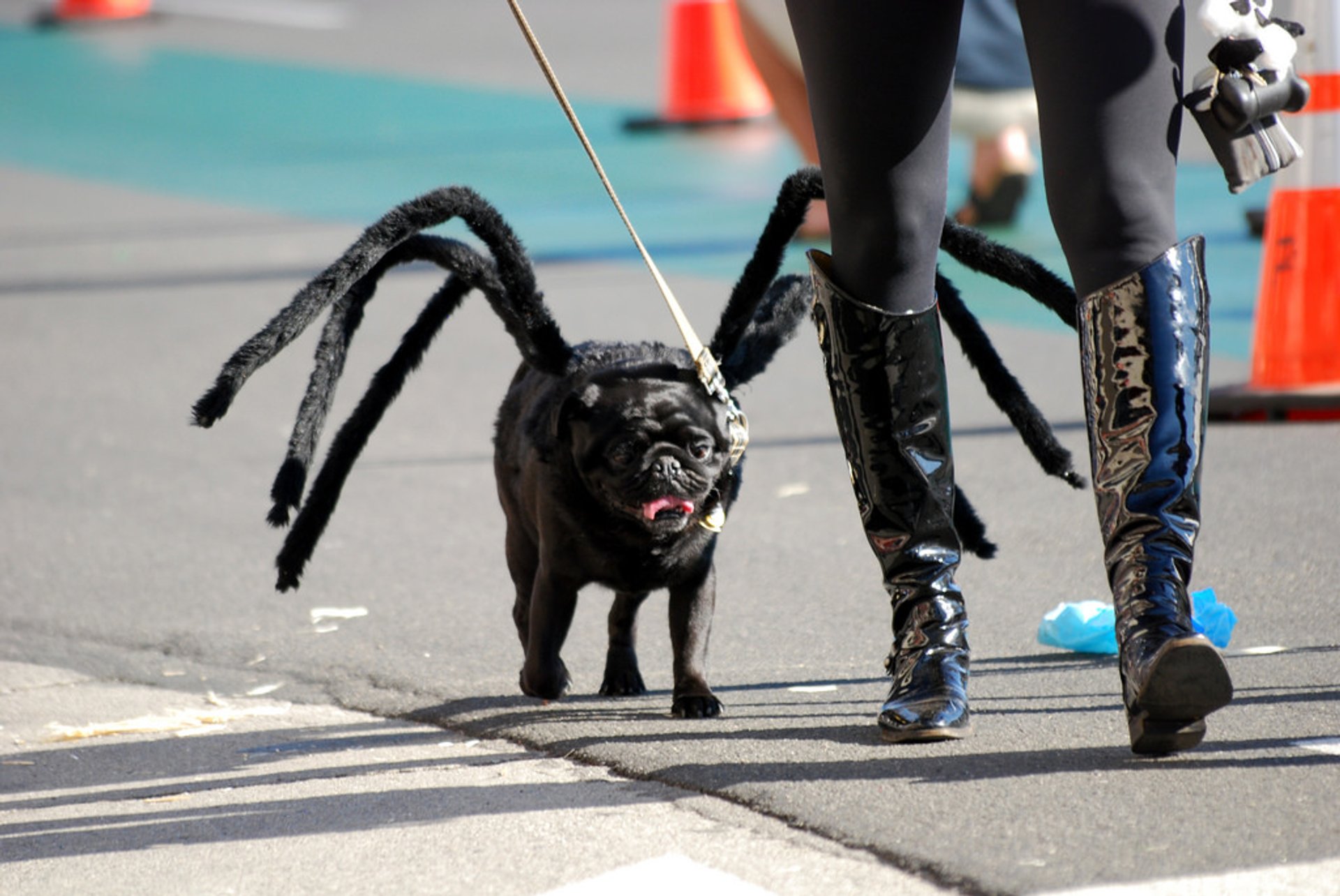 There is no need to pre-register in runway competition, you just come and enjoy your time. After the run, spectators can enjoy amusing parade of all contestants.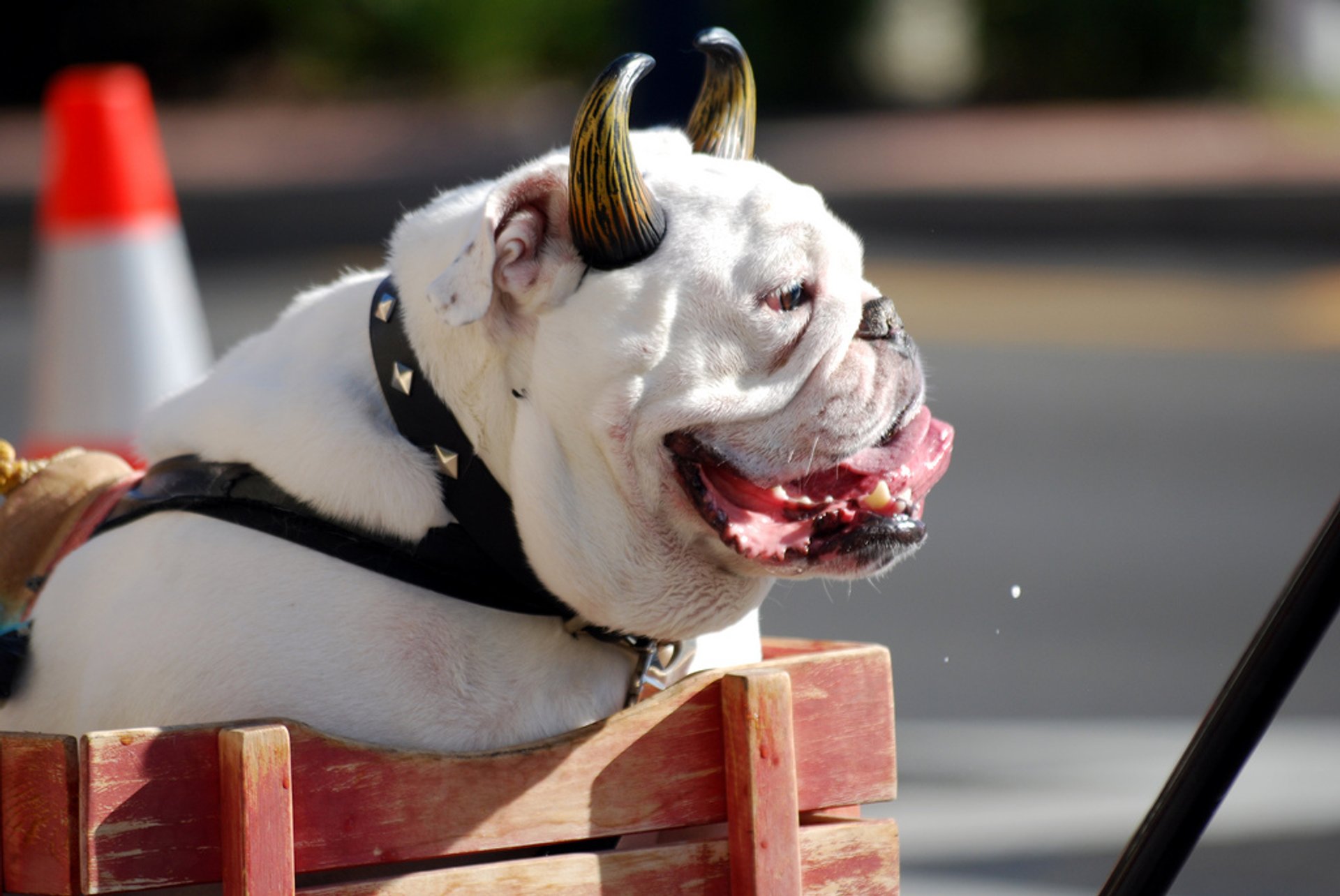 Lovely small or big pooches can be dressed up like the Statue of Liberty, a policeman, hot-dog or iconic yellow taxi. There is even dog in a kissing booth virtually during each Halloween Dog Parade.
Tompkins Square Halloween Dog Parade Featured in